In the past I have always been the fly by the seat of your pants type of traveler. If I had a rough idea of the when and where than that was all I needed; after all I believed that the best things in life were never planned.
But that all changed one early morning.
Safe Travels
It was around 3 am when I was awaken by the familiar sound of my alarm. It was August 2012 and I was about to fly from Chile to Brazil to spend 10 glorious days soaking up the sun on the renowned beaches of Rio de Janeiro.
I scribbled down my flight number on a piece of scrap paper (I had no printer) and didn't even bothered to check the flight before grabbing my suitcase and pilling into the van in the wee hours of the morning.
I arrived at the airport only to see the my flight was not up on the screen and that the airline company, Pluna, did not have any type of representation within the airport.
I walked up and down the departures area in an attempt to see anything that resembled the Pluna logo. Exasperated I decided to call in some professional help.
I handed my piece of scrap paper to the help desk girl who informed me that she hadn't even heard of the company "Pluna" before and my flight number could not be found in her online records.
Wait….what!?
Was I Scammed?
I started to assess the possible explanations; had I wrote the wrong flight number, did I get the time/date wrong or was Pluna a fake company and did I just get scammed out of $500 dollars.
I started to pace back and forth trying to figure out my plan of attack. I returned to the help desk girl who then called security who directed me to the individuals at the arrival desk downstairs.
By the time that I had made it downstairs, I was fighting back a gallon of tears.
Airlines go out of Business
Finally after two hours of being bounced around from one official to the next, I was informed that Pluna had gone out of business.
Yup, OUT OF BUSINESS.
I was directed to Pluna's onsite office that was, of course, CLOSED.
I sat outside the office for an hour before I started to cry hysterically. It  looked pathetic but my break down was also cathartic. After a couple of minutes I resolved to pull myself together and get to Rio.
Not only had I prepared myself mentally and physically for my flight, I had a friend waiting for me at the airport. After shopping around, I bit the bullet and paid $100 dollars more than my original ticket for another flight that night from different airline company.
I took a shared taxi home (right before booking another one for that night) and emailed my friend about the change of plans before collapsing on my bed.
This is not Uncommon
This story, similar to many of my past articles, has a clear moral: always plan ahead.
If I had taken the extra five minutes to log onto the internet and check my flight status the night before (or even a couple of days before my flight), I would have noticed that there was no flight scheduled out of Santiago that morning with Pluna.
As a result, I would have had time to call the office and straighten everything out.
In the end, I would have avoided the early morning wake-up call followed by three hours of pure torture and finished off with a sentiment of exasperation coupled with a splitting headache.
Along with planning ahead here a couple of transportation tips so that every traveler can experience an effortless voyage from point A to point B.
Research, research, research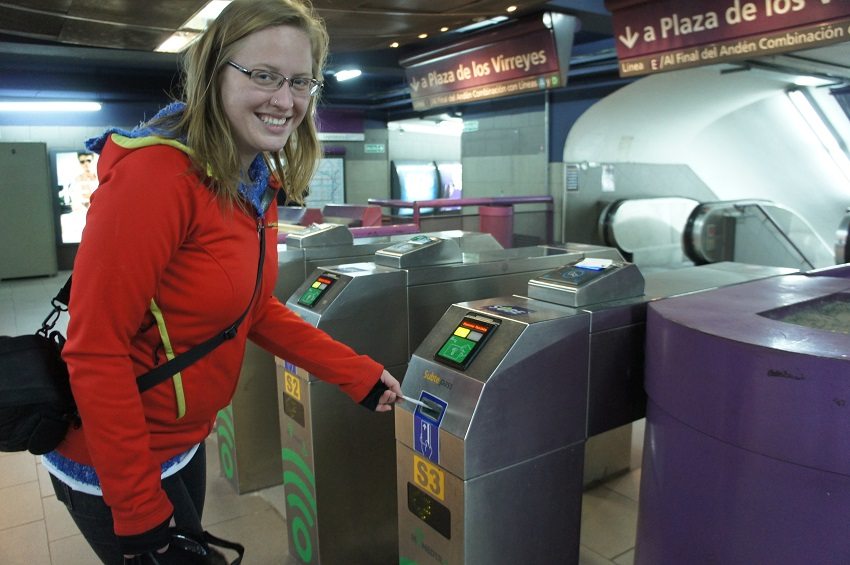 The first thing any traveler needs to have safe travels is to familiarize themselves with the departure location.
Airports, bus stations and train stations often have different terminals depending on the transport company and the final destination.
Santiago, for example, has four different bus stations including the "Estación Central" that has two different terminals located a ten minute walk apart.
One time, I actually had to run full speed from one location to the other to make sure that I didn't miss my bus.
Plan Ahead for Safe Travels
Secondly, never assume that you can just wing it; it is much smarter (and less stressful) to search for bus/train times on the internet and purchase the tickets a couple of days in advance.
Waiting until the last minute is a toss-up, especially if you are travelling to a popular location.
During the summer time, Chileans would often pour into the bus station to take the weekend bus to Vina del Mar for some fun in the sun.
Buses were booked solid and the station was so crowded that I found myself clinging to my backpack for fear that it would get stolen.
In these situations it is common for travelers to feel stressed and become disoriented as they run around trying to find available tickets from different companies.
This situation is perfect for thieves as most of the time your focus is not on your belongings but on securing a ticket.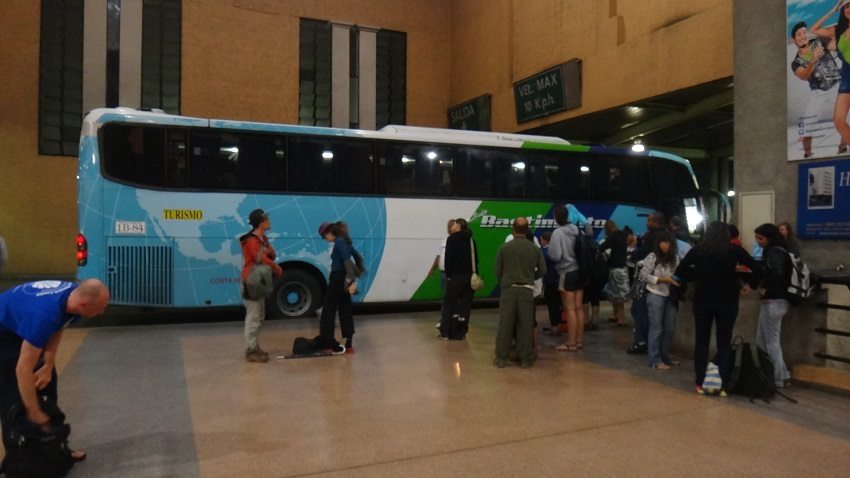 Book Transportation Ahead of Time
Although it might sound like a no-brainer, remember to secure a reliable source of transportation to and/or from the bus/train station or airport ahead of time.
Make sure you know exactly where you are going and if you don't speak the language bring along a map that has the station clearly marked.
And most importantly, leave room for error. I learned this lesson in Morocco when I had a 6 a.m. bus from Fes to Marrakech. We flagged down a taxi and pointed to the general area of the bus station repeating in English "bus station."
The taxi driver nodded in agreement and ended up dropping us off at the train station!
We waited for another 20 minutes (remember this was at 4 am!) before another cab picked us up and dropped us off at the correct location.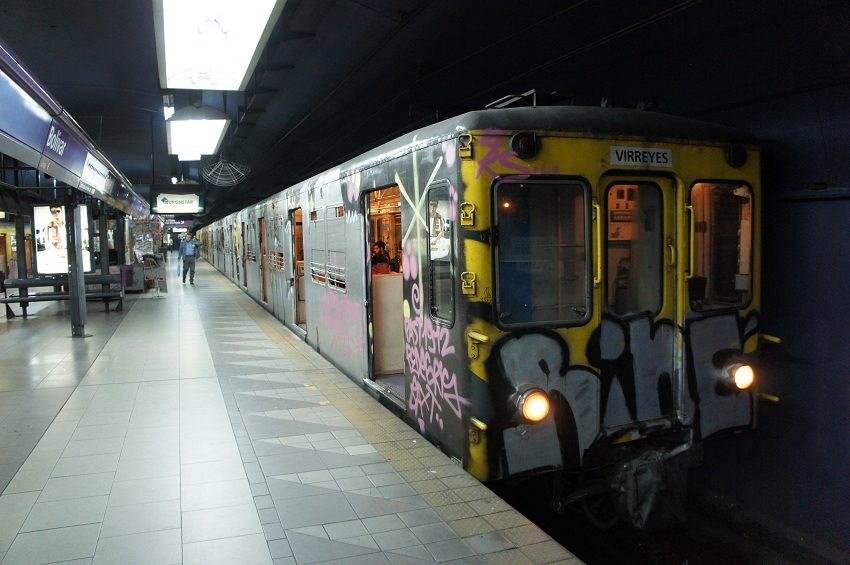 Do Your Research
Finally, researching information might bring interesting results; these tips can save you time and even some of your hard earned cash.
Firstly, transportation via train, bus and/or plane can be tricky in many different countries; some places do not allow foreigners to purchase tickets online (only at the station).
In other instances tickets can be significantly cheaper if bought locally than if purchased from outside the country.
A great example is airline tickets from Santiago to Easter Island which are cheaper if purchased within Chile with LAN Chile than with LAN U.S.
To and From Your Destination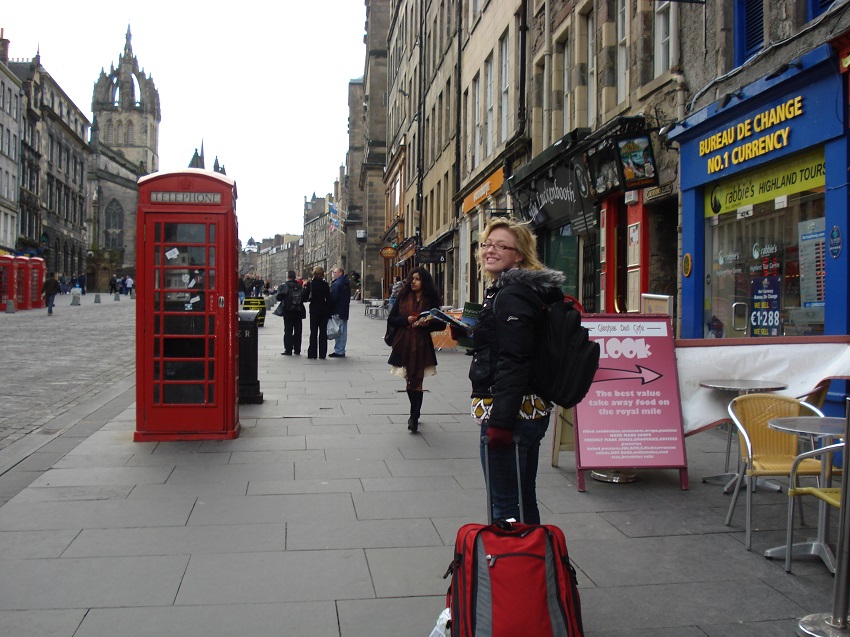 So you've done your research and secured a reliable source of transportation for safe travels to your destination.
Now it's time to be extra aware of your surroundings.
In an effort to lower the risk of losing everything if you do get robbed, travelers should employ the scatter method, which basically entails distributing all important documents, cash and cards in different zip-pockets, bra stashes or hidden compartments in sweater or jackets.
Do not keep all your valuables in one place, even if it's in a money belt. The secret is out! Robbers are aware that travelers hide all their loot in money belts so we need to be a little bit more sneaky.
Chances of Getting Robbed increases in Airport, Train Stations and Bus Stations
In reality, a traveler's chance of getting robbed greatly increases in highly dense tourist locations, such as airports, train stations and/or bus depots.
These locations offer thieves a never ending supply of tourists that are entering into the country/city with all of their valuables on their person.
Always keep an eye on your luggage and never EVER take your backpack, purse or any bag off of your body.
Get Your Bearings Before you Leave the Station or Airport
Before exiting through those glass screen doors into the main arrivals hall, take five minutes to compose yourself, check that you have everything and to create a plan.
Most airports will have a professional and regulated "cab line," shared van or even a airport bus.
So take that extra five minutes to quickly research the various options.
Backpackers opting for the more economical choice of a bus or a metro system must pay extra attention when traveling to their final destination.
As previously stated it is wise to employ the scatter method by spreading out all your valuables. It is also advisable to never put a wallet or anything of value in either your front or back jean pocket.
Thieves are experts at sliding their fingers into and out of pockets with relative ease, especially in crowed areas such as a metro station.
Lastly, travelers should be suspicious of overly helpful locals and never allow strangers to touch or handle their bags.
Bus / Train Travel 
If you plan on traveling within the country via train or bus than the first thing you should do before booking a ticket is to make sure the route is safe.
Check local advisories and make sure the course is not one where robberies or accidents occur.
Buses, particularly, come in many shapes and sizes so it is best to prepare for all conditions; it might be freezing cold or really hot.
Finally, I would strongly recommend splurging for first-class tickets not only because the seats may be more comfortable but the bus may be in better shape than the economical version.
A more expensive ticket might mean that the bus is maintained or that there will be two drivers taking turns.
In terms of food, make sure to bring your own snacks and also your handy dandy energy drinks. Did you know that energy drinks replenish electrolytes, which means that they will keep your thirst quenched and your bladder empty!
Lastly, never let anyone handle your suitcase or backpack; a common bus scam is the Good Samaritan where someone offers to help you stow your luggage and instead takes off with your bag or hands it to off to a runner near the front of the bus.
Also, try to keep your valuables by your side at all times.
I've heard numerous stories when traveling through Latin America of people having their backpacks rummaged through while on a long overnight bus.
It is a rare occurrence but once you give your bag over to be stored underneath or on top of the bus, anything could happen.
Also try to avoid placing your day pack underneath your seat or overhead; instead place it on your lap for the ride.
If that seems tedious use two different locks; one to close your day pack and a cable lock to secure it to something unmoveable.
Dave and Deb Side Note: We used the Pacsafe when traveling India to secure our bags when traveling overnight. 
Local Transportation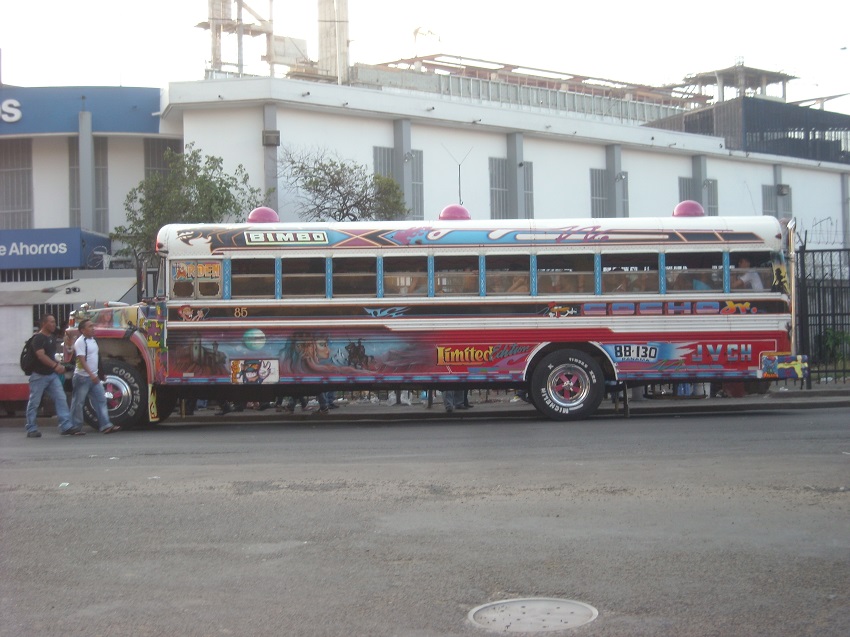 I cringed when I heard the story of a female and male tourist that boarded a mini-bus in Rio de Janiero only to be beaten and raped by the driver of the van and his accomplices.
The suspects allegedly rented the van, which seated about a dozen people and had dark tinted windows, from the vehicle's owner.
These van services are quite controversial in Rio as they are known for their precarious safety conditions and reckless driving, as well as their links to organized crime.
However, they are often used by Brazilians and foreigners alike as a faster alternative to the city's public transportation.
Exercise Caution
In regards to local transportation, travelers should exercise caution without being too paranoid and avoid any sketchy transport methods.
You need to remember that the locals may take the unmarked white mini-buses, but you are not a local!
In addition, these locals tend to give really good advice, I would suggest listening to them.
Also try to stick to the metro system.
I always opt to take the metro as they have clearly defined routes that are extremely easy to follow. Buses, however, can be problematic. I have a fear of being dropped off in a bad neighbourhood so I either research the route, ask the bus driver or even ask people on the bus.
To finish, you should seriously reconsider taking any form of local transportation if you're alone (especially if you are a female traveler), it's past midnight and you're tipsy. Let's apply our kindergarten rules here and always FIND A BUDDY when you are ready to call it a night.
Do you have any travel safety tips regarding transportation? Let us know!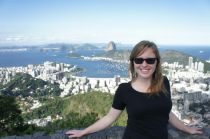 A self-proclaimed travel fanatic, Yvonne Ivanescu has embarked on a number of unforgettable adventures across the globe.
In 2012 Yvonne launched Under the Yew Tree, a website about travel, green living, food and fashion in South America.
For more South American travel tips and safety tips, visit Under the Yew Tree or follow her on Twitter and Facebook.
---
Read More: