One of the highlights of our time in China was to visit a project that Intrepid Travel supported in Xi'an as part of their responsible travel motto.
Xi'an may be known for the famous Terracotta Warriors, but there is more to this city than clay soldiers and golden chariots.  The Intrepid Foundation is doing it's best to improve the quality of lives of children, animals, women, people living in poverty and people with disabilities.   In Xi'an their project is to help people living with disabilities at the Xi'an Hui Ling school.
Responsible Tourism
Established in 1990 in the town of Guangzhou, Hui Ling has extended its reach to cities all over China from Beijing to Hong Kong.  The Xi'an branch was established in 2002 and is committed to helping adults and young people develop their personalities to help them to achieve independence and to become an active member of society.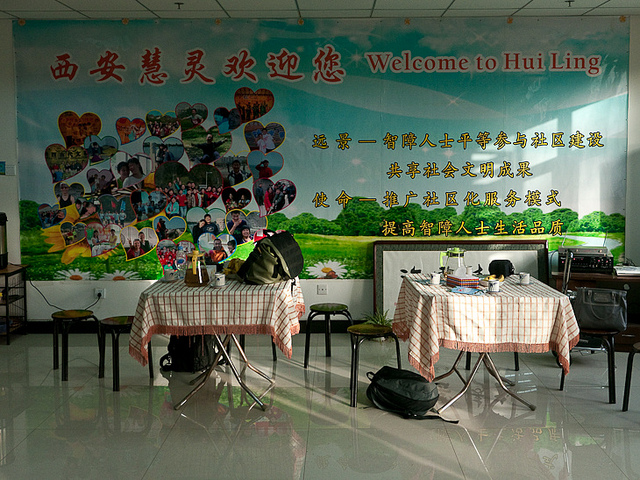 We entered the school on a cool and crisp day in Xi'an.  It was cold out side, but the mood in the school was warm and welcoming.  Fresh banana's and tea awaited us as we sat down to be treated to a show by the students.  They were thrilled to have us their and seemed to thrive on performing their hearts out for us.
From a dancing duo to a couple of singing sensations, we had our own private performance.  The final act had us all out of our seats dancing in circles holding hands with the students as we changed from a traditional chinese song and dance to the Funky Chicken. Yes, I said funky chicken, you remember the Chicken Dance that you used to do at all your friends and families weddings?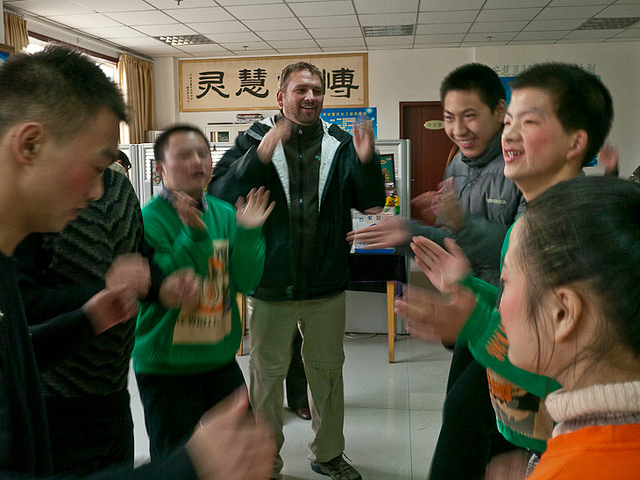 It was an uplifting experience.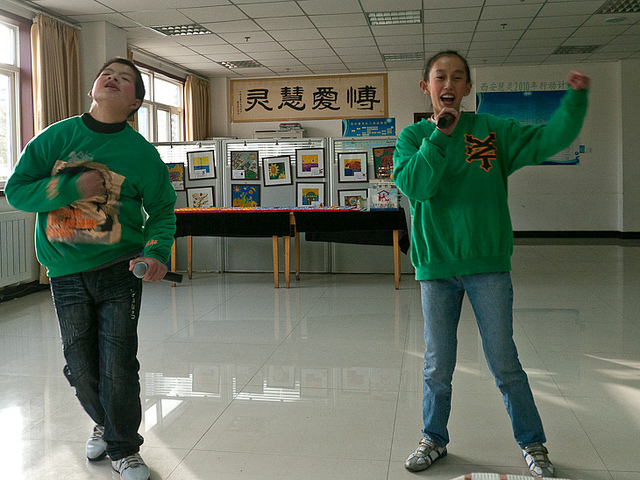 –
Not long ago, children with disabilities were shunned by society. They were hidden away from view and forgotten. Now, they are thriving. The school teaches them to read and use a computer, they learn how to take local transport, shop at markets and develop skills that will allow them to hold a job.
Social work is a new profession in China.
Our contact at the school told us about the work they are doing and how she has to explain to family and friends what her job is.  Social work is new in China. A few years ago the job didn't exist.  In the new China, people are working to make the world a better place.  The disabled have a hope in their lives and with places like the Hui Ling school in Xi'an they have a bright future ahead of them.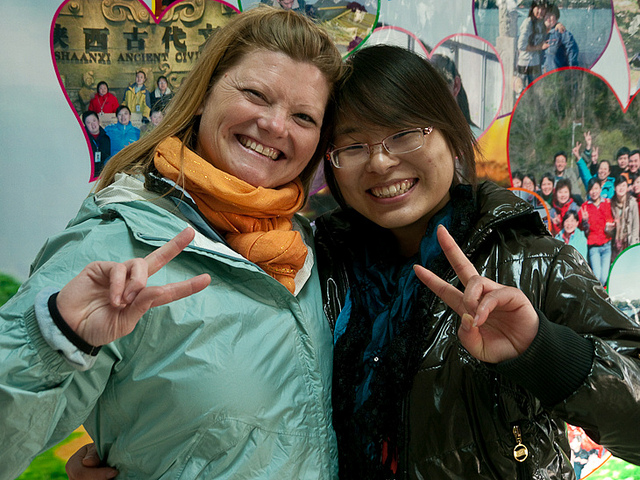 After the performance, we were given the chance to walk around the facilities and look at the classrooms. The kids were doing their duties sweeping up the floors and wiping down the chalkboards before the end of the day. The ran up to us giving high fives and sneaking a hello or two and laughed until their hearts content.
We had the chance to browse their artwork and contribute in our own way by purchasing some handmade jewellery designed by the students.  They did some excellent work and it was a great deal.  We didn't feel pressured to buy anything, but with such pretty jewellery on display we all bought an item or two and wore it back to our hotel with pride.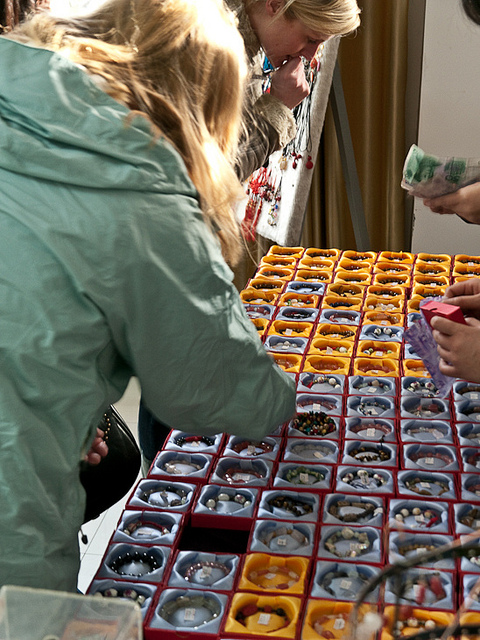 The staff at the school were grateful to have us stop by. They have a genuine respect for Intrepid Travel stating that Intrepid's support helps the school to stay on its feet.
Intrepid Travel has always made it a commitment give back and support the communities that it travel to. In 2002 it officially launched the Intrepid Foundation and now matched dollar for dollar every donation made up to 300,000.
You can make your donation today at The Intrepid Foundation and see your money make a difference. Intrepid Travel pays all administration fees for The Intrepid Foundation so 100% of your donation gets to where you nominate it.
We saw the difference first hand that Intrepid is making and we can attest that they are doing great things for the world.
---
Read More
Where to Get Off the Beaten Track in China
Top 10 Things to Do in Shanghai, China
Spectacular Mutianyu Great Wall – Your Travel Video Coffee Break
Why You Should Travel Off the Beaten Path in China
SaveSave