Something that drew us to Rawai Muay Thai in Phuket was the fact that they give back to the community.
Owner and operator, Tuk is an ex boxer and true success story.   Starting out with very little as a child, he worked his way through the ranks of Thai Boxing and supported his family through winning prize money.
Rawai Muay Thai Gives Back
After meeting Diana, she encouraged him to open a gym.
What sets Rawai Muay Thai apart from other gyms is that it is owned and operated by a Thai Boxer that employs Thai Boxers and trainers.
When coming to Thailand why would you want to train with a foreigner?
Not only is Tuk born and raised locally, he knows the struggles that certain kids can go through in Thailand and offers poor kids a free place to train and learn.  For the serious students, he and Diana rent a house out of their own pocket to put the fighters up in.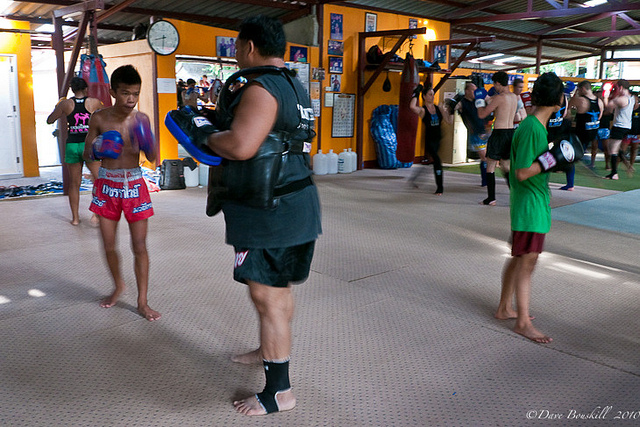 They receive free room and board and free training at the gym.  They even keep their prize money to be able to send home to their families.
For many poor children in Thailand, Thai Boxing is their only option to stay out of trouble and off the streets.
It gives them discipline and focus and provides them with hopes and dreams.
A portion of all money received from students goes to supporting the Thai Boxers that cannot pay their own way.
Orphanage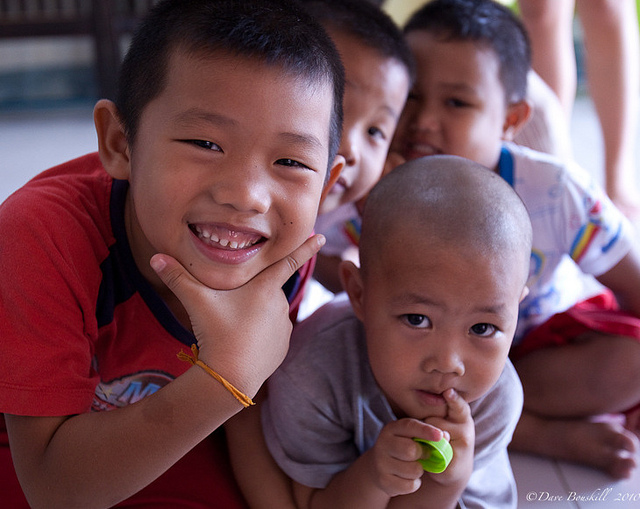 Diana was kind enough to take us to an orphanage that they support as well.  Besides taking in orphans, and training underprivileged children, Rawai Muay Thai takes an active roll in the community.
In January they are even hosting a main event boxing match at Nahairn Beach in Phuket where all proceeds go to charity.
The orphanage that we visited was Child Watch Phuket.
It runs 7 different programs in the area: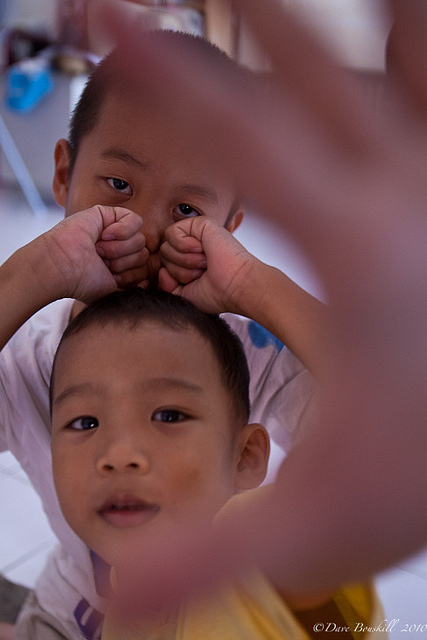 All these programs help families  and children in need and living in desperate situations.  Diana brings Thai boxing students regularly to the school where the children are given a chance to play and hug and laugh with their visitors.  She brings toys or toiletry supplies and donations.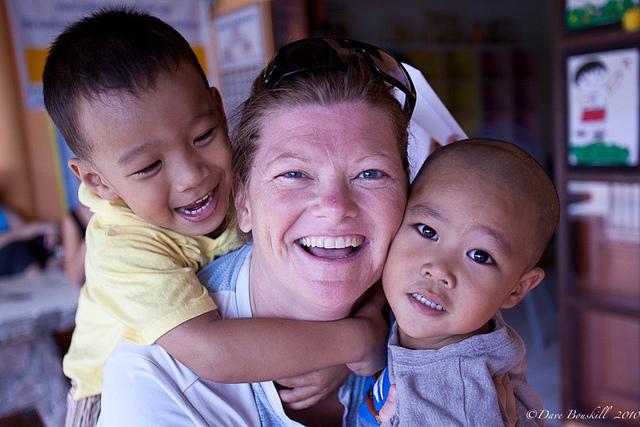 Child Watch Phuket
Child Watch Phuket makes the bulk of its money from donation boxes set up all around the area and Diana is putting one up at the school as soon as they deliver it.
To find out more and how you can donate or help out, you can go to www.phuket.com/childwatch or email at [email protected]
If you are thinking about taking Muay Thai in Thailand, consider joining a school that makes it their priority to give back.
By choosing a gym that is owned by a local boxer, you can be sure he will give back to the community because that is where he came from.  Tuk knows the struggles that kids face growing up in Thailand.
He was one of them and he knows how Muay Thai can give children with little hope an opportunity to do something great with their lives.  Be it a championship fighter, a coach or an entrepreneur opening their own gym when they grow up.
Read More
The Importance of Responsible Tourism in Thailand
Five Unique Things to Do in Thailand