How was circuit training? "Well, I didn't puke!"
That was the answer I got from Dave when we met at lunch after spending the morning in different classes at Rancho La Puerta a destination spa in Tecate, Mexico.
Destination Spa for Men
Dave wasn't quite sure if he was going to enjoy a week at a spa. Don't only women go to these sort of places? But, being an adventurous type of guy, Dave will try anything once, so he indulged me and joined me on a week long retreat to focus on our mind, body and spirit at the worlds Best Destination Spa according to Travel and Leisure Magazine.
Imagine his relief when he saw other men walking around the grounds. I will not lie though, the women definitely outweigh our male counterparts here at this little paradise in Baja California Mexico. However after spending a week at the ranch, we didn't understand why.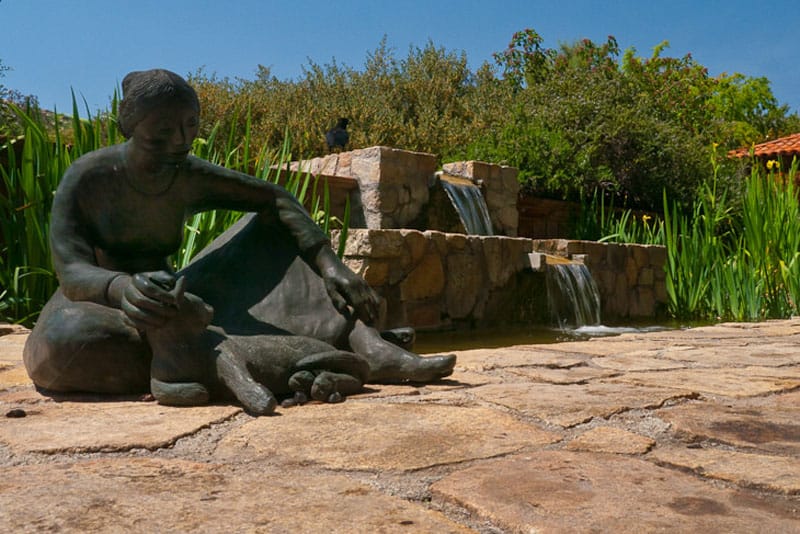 Rancho la Puerta has something to offer everyone and it caters heavily to making men feel comfortable and included.  They even have their very own male spa where they can relax in comfort away from all that estrogen.
I didn't see a lot of men in my classes that I took throughout the week. That is because they were at the classes that were tailored to their needs. Dave hung out with a completely different circle of people than me.
Dave loved his itinerary for the week. As soon as we received our pamphlet containing all the choices of classes and lectures, he ticked off the ones that he wanted to do and I ticked off the one that I was interested in. We weren't surprised to see that we were on the opposite spectrum of choices. While I wanted to dance and take tai chi, Dave signed up for Circuit Training, core workouts and cardio muscle blast.

Dave's View of the Rancho La Puerta Destination Spa
Travel has taken its toll on me this past year.  My body responds well to high impact workouts. While traveling, I tend to only do short spurts of activity followed by long bouts of sitting on a bus, a beach or in a hotel room behind my computer. It has been frustrating to watch myself go from the best shape of my life after the Tour d'Afrique, to seeing my waistline expand from all these cushiony press trips and sightseeing tours.
Rancho la Puerta gave me the motivation to get my fitness routine back on track and start working out again.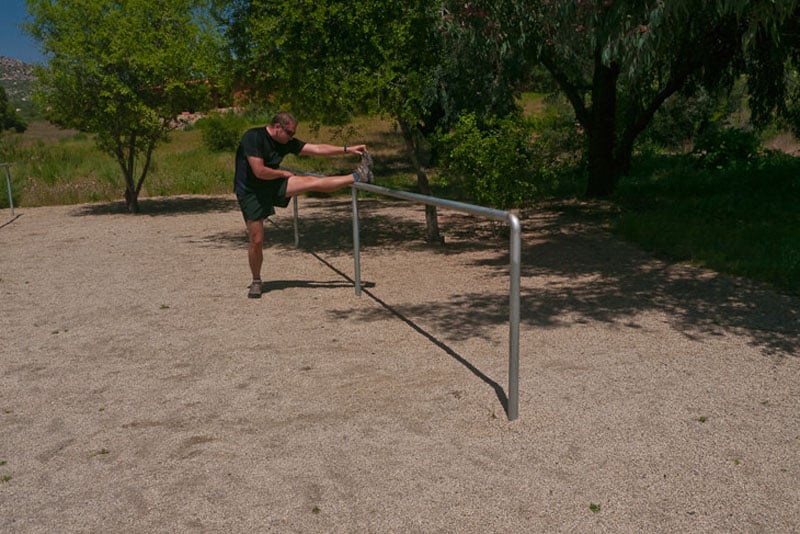 Dave's Rancho la Puerta Classes
Circuit Training – The week started with an introduction to Men's Circuit training at 9:00 am. After showing us how to use each of the machines correctly, the class began full force. You can go as hard or as little as you like.
I naturally went hard. Following a cardio warmup, we went through 23 stations of different workouts for one minute at each from skipping and, universal weights to calf raises and cycling. Every part of the body was worked on and I just knew that I was going to pay for it tomorrow.
Yoga Level Two – I have taken an intense yoga course in India and I am here to tell you it is an excellent and difficult workout. It was exactly what I needed after the ciruit class to stretch and strengthen my muscles. I wasn't expecting much from this class, but it ended up being very intense.
The instructor Maya is a Canadian teacher that was a definite favourite among the guests at the ranch. Level two is not for beginners. It was a tough workout and we even went as advanced as doing a headstand, which I will happily brag that I can do.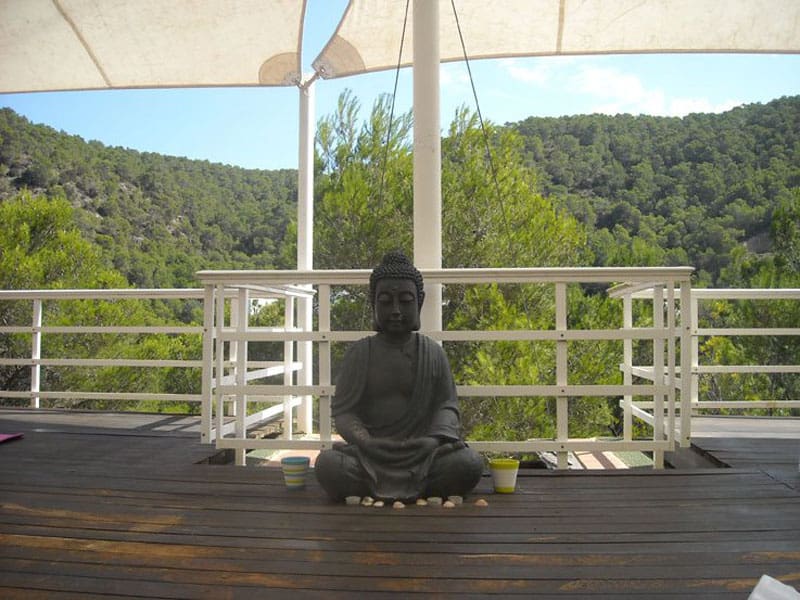 Core Workout – This is where I need the most work. My "Molson Muscle" has been getting a workout this year, but it is the other 6 pack that I would like to have. This core workout took place on the fitness ball and my abs were aching. A full 45 minutes of working the stomach is not an easy task but I muscled through and survived….barely.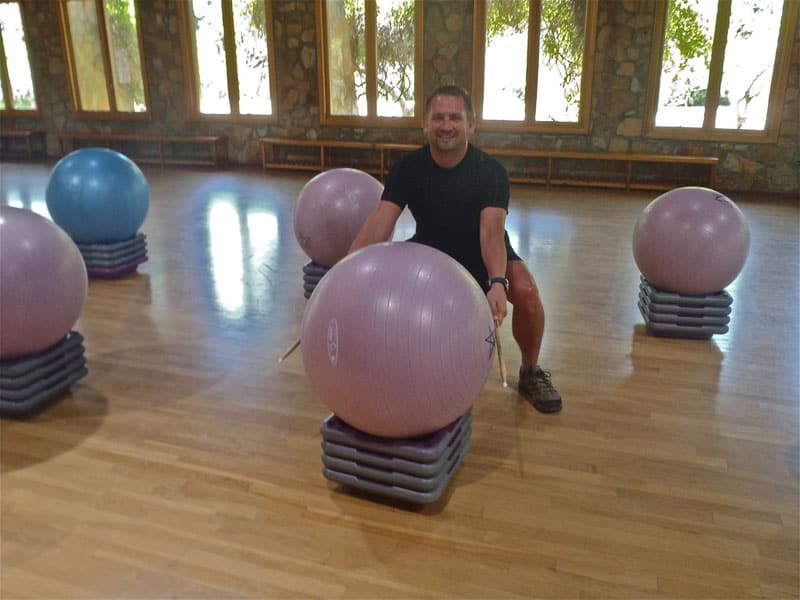 Health and Well Being
Stretch – After all this hard work on day one, I decided that I better not do another high impact class. My muscles were going to pay for this and I still had 6 days to go, so a stretch class would help immensely. I hopped over to Arroyo gym, one of the 16 gyms on the property and finished off my day with a stretch class. It felt great.
Men can Relax too!
Massage – Now that I was feeling relaxed from an excellent stretch class, I was happy that I was smart enough to book the first of my 3 massages on the first day of working out. Guilt free, I took the rest of the afternoon off to enjoy my 90 minute therapeutic deep tissue massage. I had no idea what that meant. Deb booked my massages for me.
This was a tough massage. I have had my share of massages and normally I don't feel much from them. Most of the time I am bothered by how masseurs just gently rub or stroke my muscles and never get into working out the kinks. This massage worked out the kinks. It was painful and uncomfortable and just the way I liked it.
After the massage, I spent the next hour hanging out in the mens sauna, steam room and whirl pool.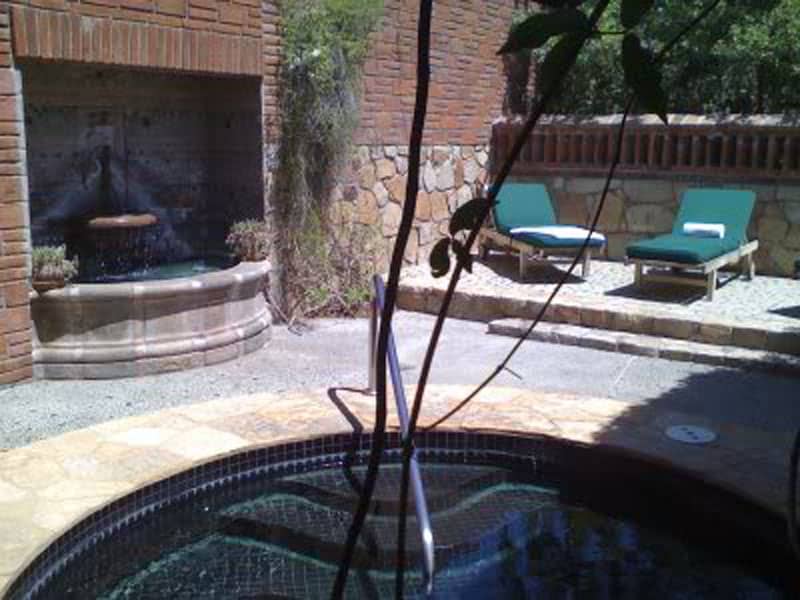 –

Oh yeah this was gonna be a good week.

The rest of the week went on to be similar each day. I went to my usual circuit training and core workouts and mixed in a couple of other workouts like cardio boxing and smart weight training, I even did a dance class with Deb, more on that next week! I also went to nutrition classes and talks about training smarter. I learned a lot this week and felt 100% better by the end of it.

For more information on rates, classes and packages visit Rancho la Puerta's Destination spa website.
As a promotion to our readers, Rancho La Puerta is offering a special discount for first time guests to their destination spa. Make sure to provide the code below for a $250 discount when booking your very own spa getaway at Rancho La Puerta…For Reservations – Quote Code: RM-BL
---
Read More
Top 10 Things to do on the Yucatan Peninsula Mexico
10 Must-Visit Places in Mexico
Cruise to Cozumel – My Day in Paradise
SaveSave
You Might Also Enjoy