Situated in the Southern Alps on the South Island it is the Adventure capital of New Zealand. Queenstown is a city set against the backdrop of the mountain range they call The Remarkables and that is exactly what they are.
Queenstown, New Zealand is one beautiful town.
I wanted to shoot Queenstown at night mainly because of where it is situated. When the city lights up at night it is an amazing contrast against the mountain backdrop.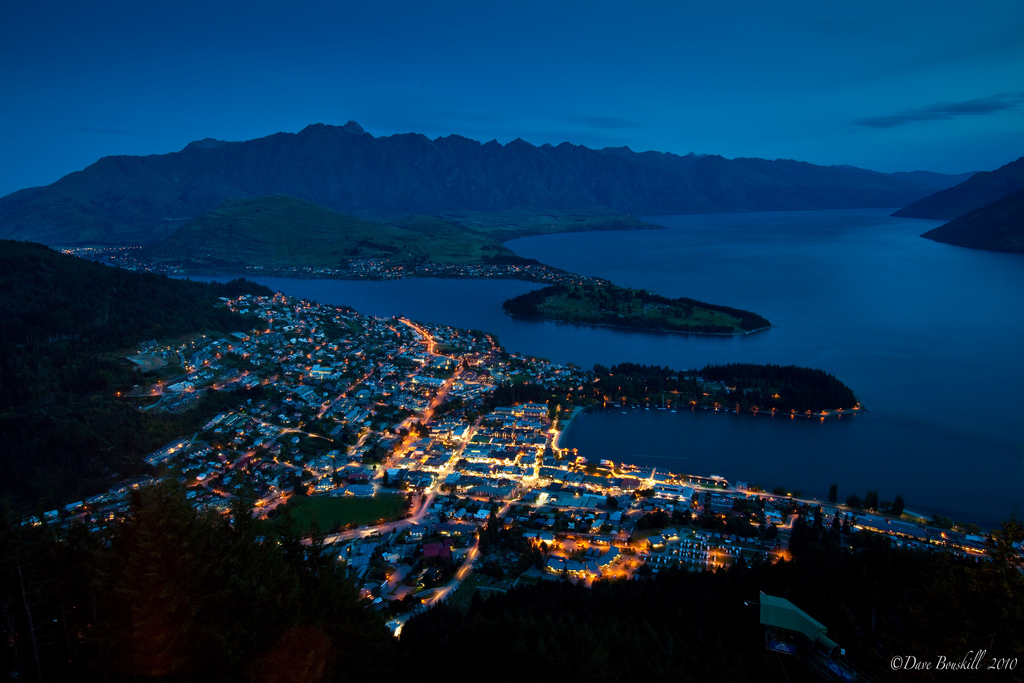 I have not done a lot of night HDR work as I find it quite difficult controlling noise as well as ghosting but I wanted to give it a shot here.
I have included one of the original images that I developed the HDR from so you can see the difference between the two.
In my opinion the HDR shot gives a little more realistic view of what my eye saw at the time the image was taken. In both photos you can see the city looks about the same. The difference is in The Remarkables. In the HDR shot you see the contours and get a feel for what the mountains really look like.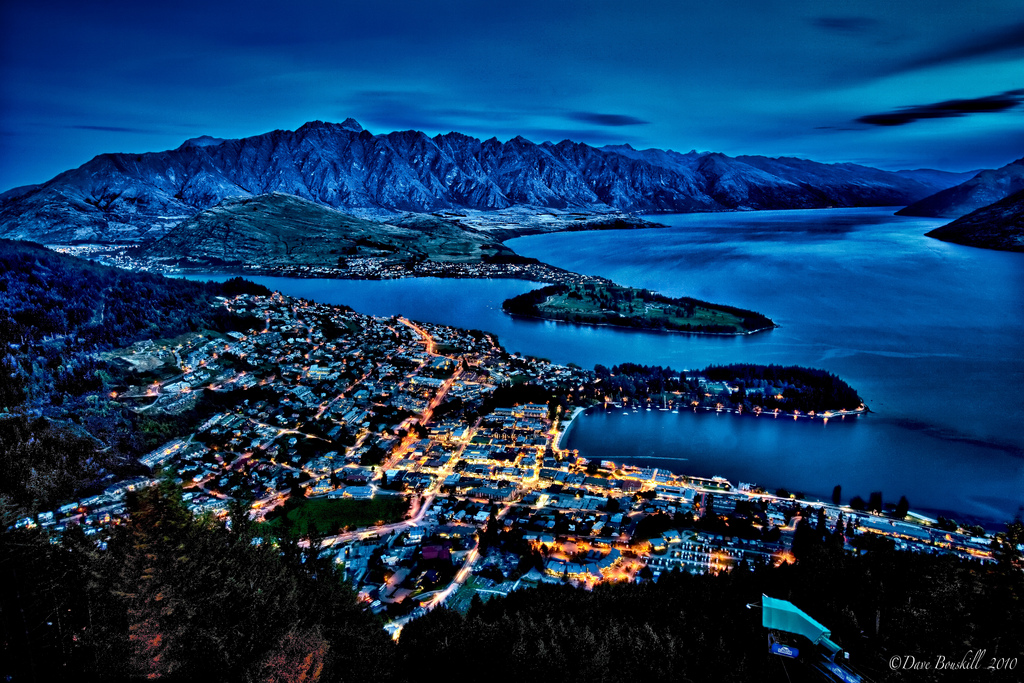 This is my first serious stab at the night HDR image and I would love to know what you think.
Do you like the HDR image over the long exposure shot? If so what is your reasoning.
Regardless I hope you enjoy both images this Sunday.
Our Trip to New Zealand is sponsored by Flying Kiwi Adventure Tours and overland bus tour that stops in Queenstown for 2 days, but with it's hop on hop off options you can stay for 9 more days or as long as you like!