F1 Race Lovers, Start your engines!
My dad watches it, my brother watches it, half of Europe watches it, but do Dave and Deb? We do now!
The Circuit de Catalunya is home to the Spanish Grand Prix and part of the Catalunya Circuit and today is our lucky day because we just so happen to be in Barcelona during a very exciting race.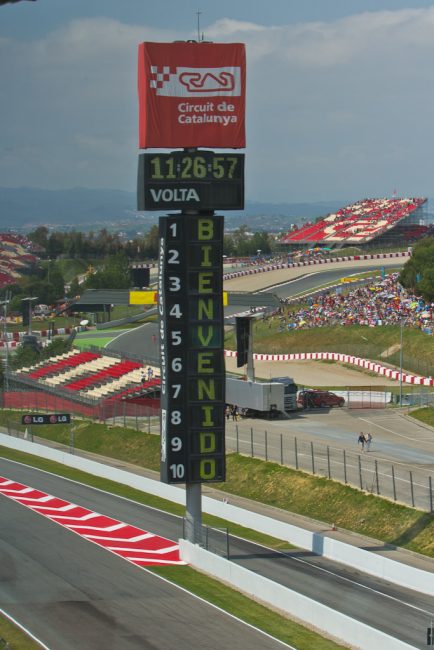 We've never understood the thrill of watching multi millionaires drive lap after lap around a track in cars that cost so much they could feed a small country. But when the good people of Catalunya Spain told us we'd be going to the Circuit de Catalunya this Sunday afternoon, we thought, maybe we could give this event a try.
How can you not love a racing event when you are given the VIP treatment?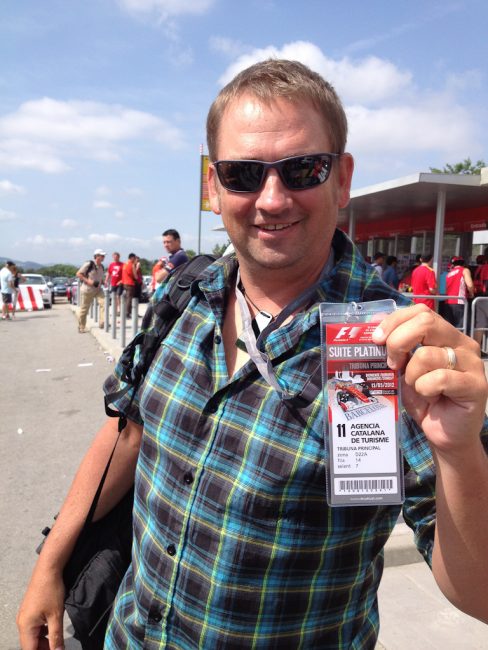 We were escorted through the lines and flashed our badges to escape the masses and left the "little people" to join the ranks of the filthy rich behind closed doors. Greeted with champaign and orange juice, h'orderves and earplugs we were ready for a smokin' afternoon.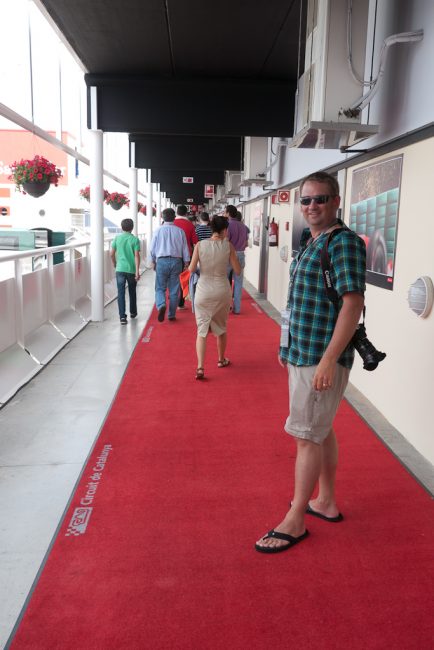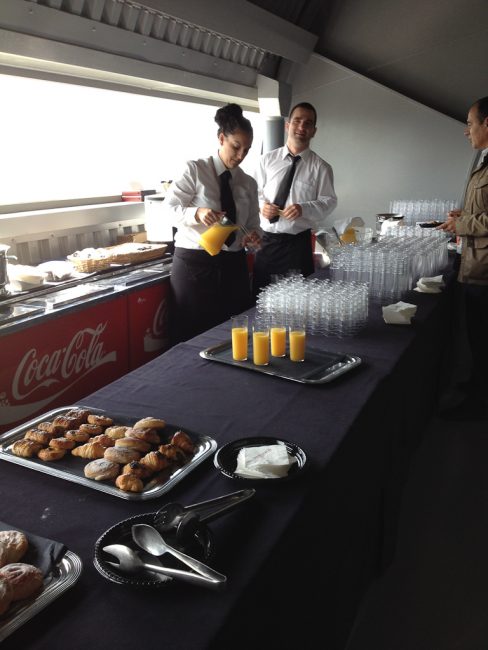 People catered to our every whim as drivers took their practice laps. We had executives pop in to welcome us to the track and offer us a tour of the stadium. We arrived early so we had some time to check out more behind the scenes locations.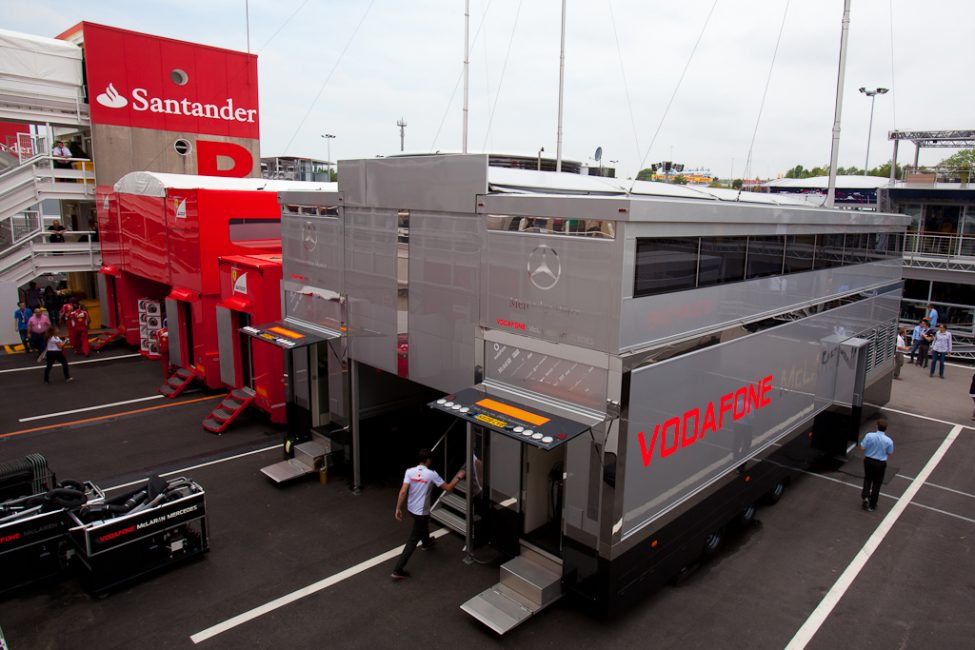 Our all access passes allowed us the priviledge of entering a world that very few get to see. We walked behind the looking glass to witness the teams relaxing in the back. Their giant motor homes put luxury houses and modern condos to shame. Two trailers joined with hospitality areas give the racing teams the ultimate place to relax before the race.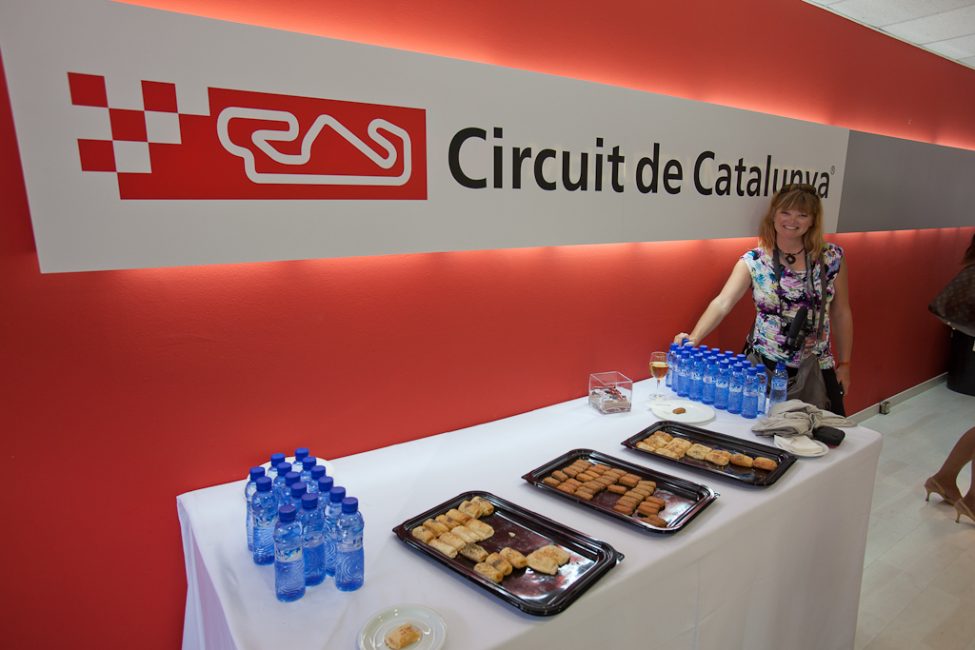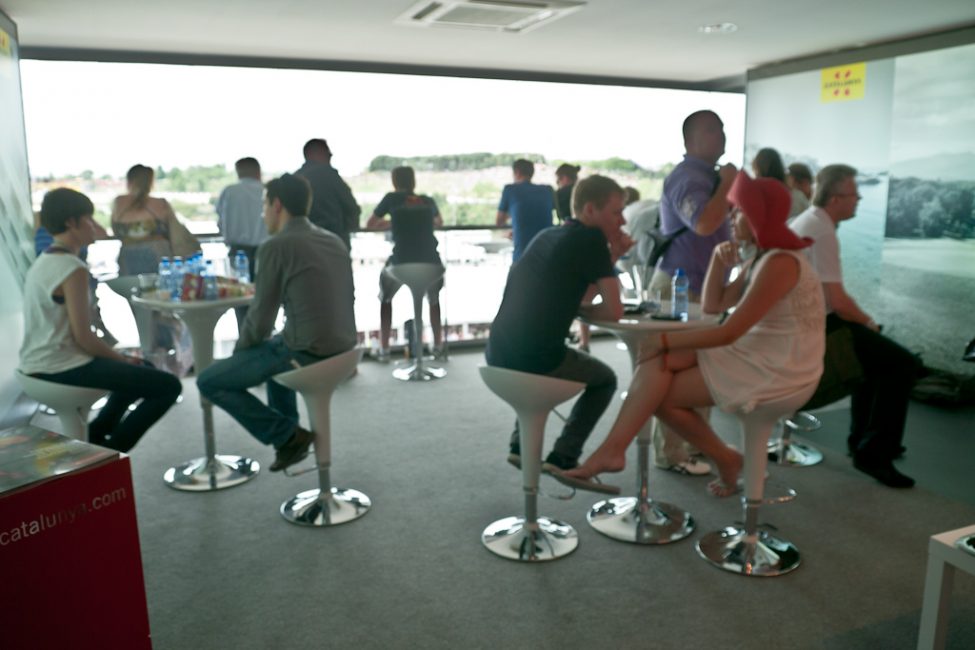 Not only do they have their motorhomes and luxury trailers, the owners also have access to their own private track side suites. We were invited inside one of the boxes where we could help ourselves to a buffet of food and drinks were laid out for everyone's dining pleasure.
It was then on to watch the race.
We thought we'd be observing from the suite, but we were led out to the track to yet another exclusive area where we could watch the action from several different vantage point. I almost didn't realize that the race had actually started as the seats in our section were completely empty.
We had the bleachers to ourselves in a prime location on a steep bend where we could see the cars zip past us on one side and then we'd run up the stairs to catch them when they zoomed by on the other side.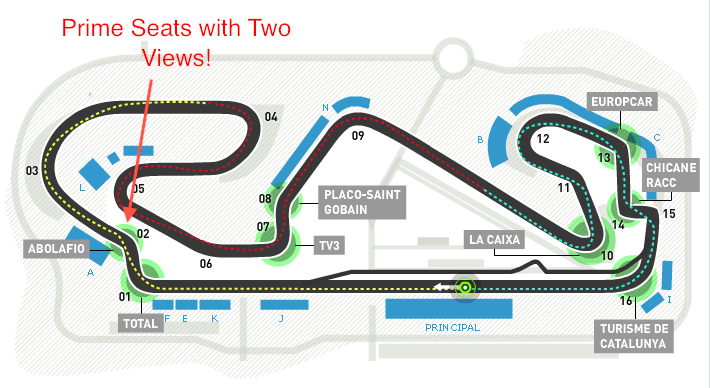 The sound was deafening. Once the cars took off my ear drums vibrated from the intense noise of the engines. Our original private suite had a giant bowl of ear plugs inside and I was grateful for the fact that I grabbed a few before leaving on our tour of the race track.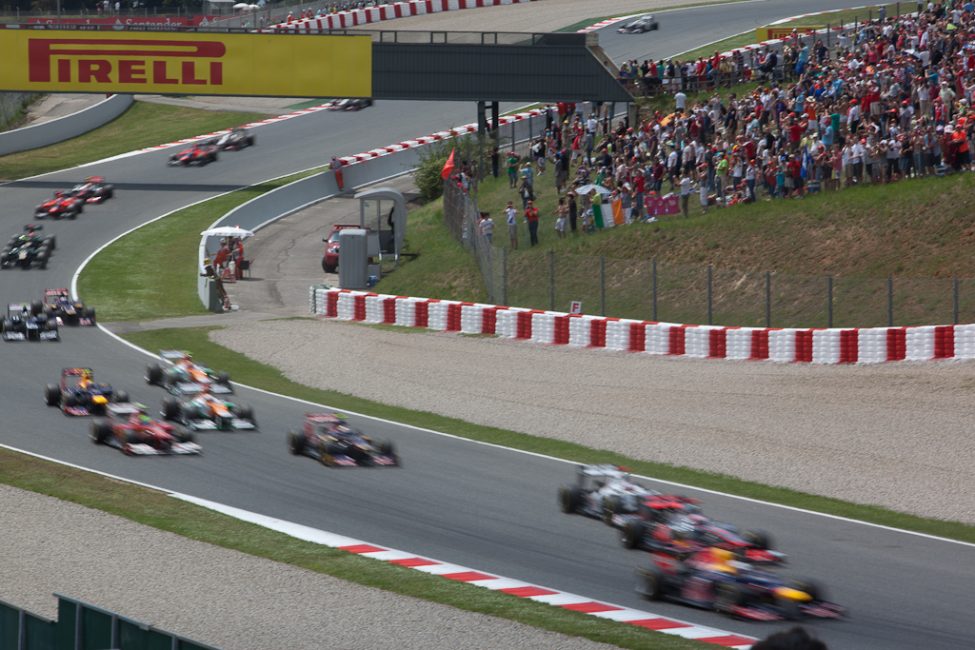 We knew Formula One races were loud. We've heard the Toronto Indy from our apartment miles away when we lived downtown but we weren't prepared for the blasting noise. To communicate we had to write notes on our phones and use a lot of sign language. It was surprising to see just how loud these motors can be.
66 laps
66 laps. That's how many times we watched these guys go round and round the track. It was a fun 66 laps though, especially since we were allowed to go anywhere we wanted. We watched a few laps from the outside, walked around the back to the inside and then all the way across to the other side. We managed to  burn through a good 30 laps before finally making our way back to our original suite to finish off the race.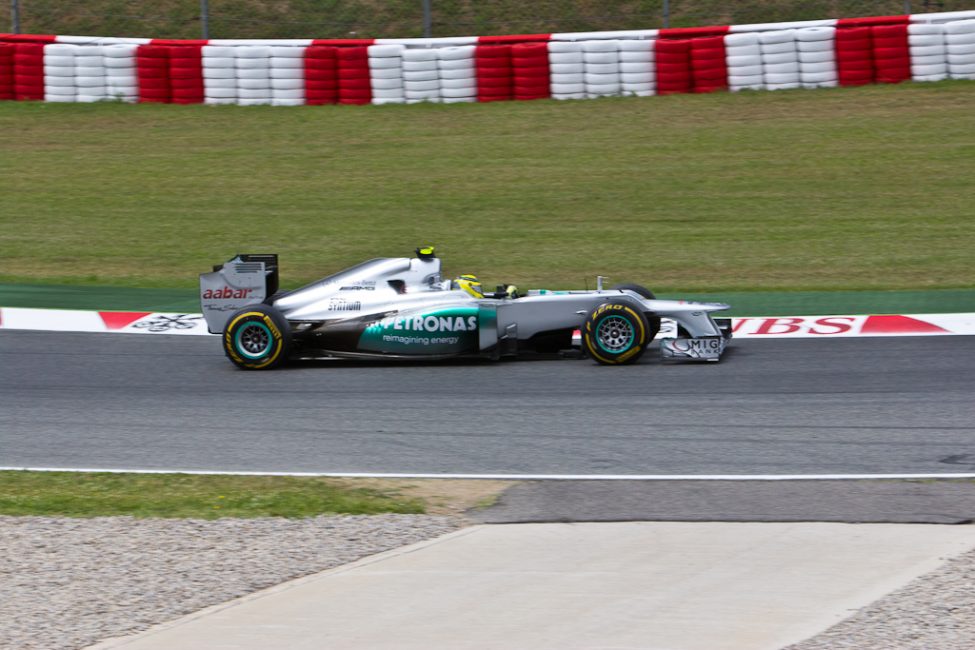 We don't know a lot about the Formula One, but apparently this race was a nail biter. Top driver Lewis Hamilton of Britain was bumped out of pole position due to lack of fuel on board for his qualifying lap and that left the field open for anyone to win. Spain's Fernando Alonso had an early lead but it was Pastor Maldonado of Venezuela who took home the win. It was his first F1 win ever. Yay!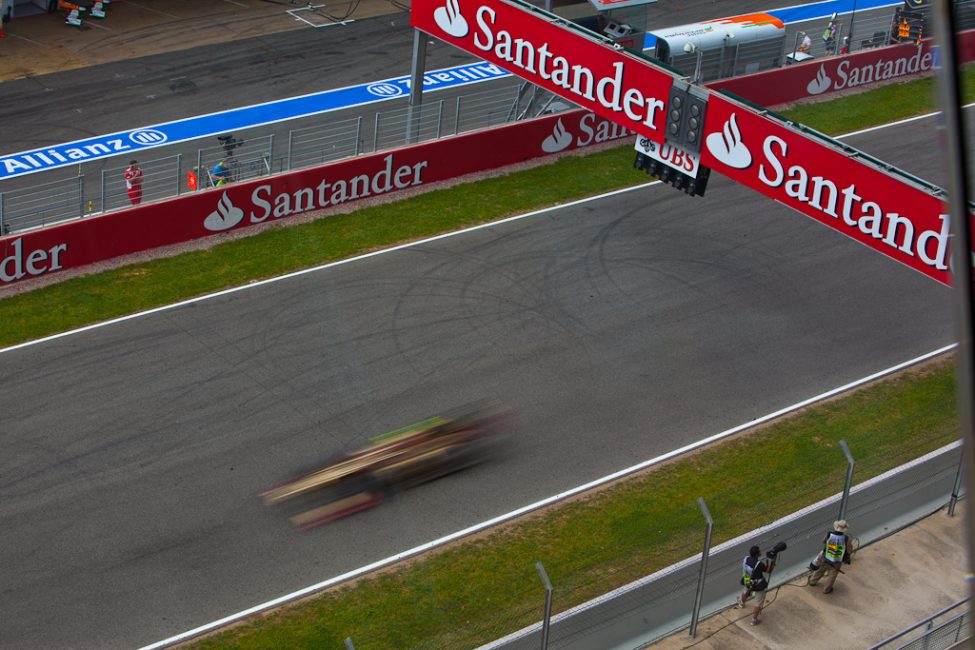 So, the day ended with a bang but in all honesty, we missed the bang. We weren't sure who the winner was until we were told because we couldn't make out whose car was whose. They were all big blurs flying by our window.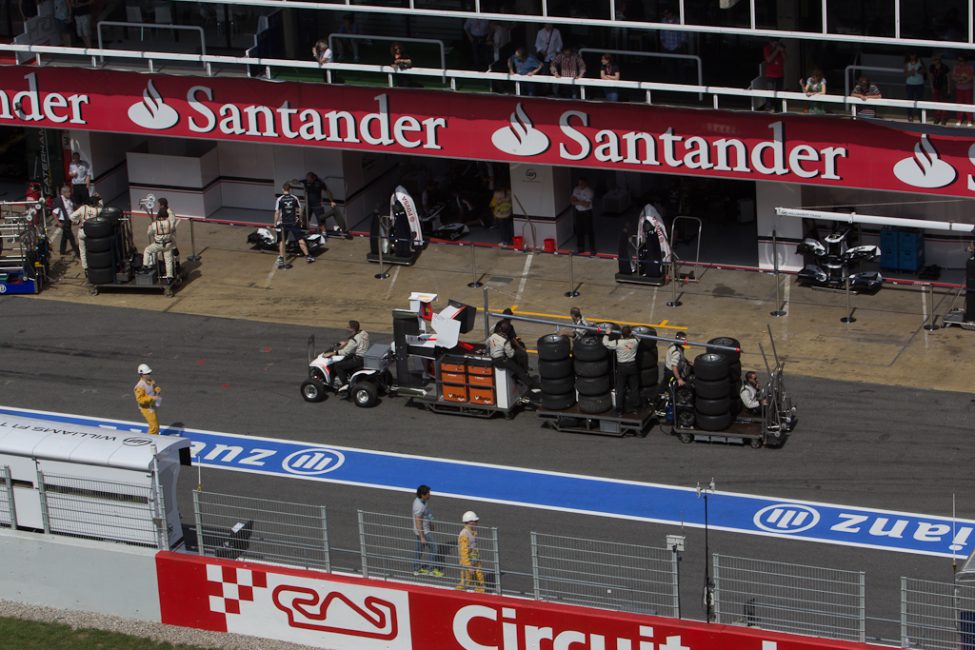 We were more interested in the goings on behind the scene. Man, these guys have some talented and fast crews. We'd watch them set up their tires for a very quick change. They scampered around like very busy bees.
What a thrill it was to be a part of a Formula 1 race and watch all the action from behind. If we ever have the chance again, we'll take it, but I have a feeling the next one wil have us sitting on the lawn with the rest of the spectators enjoying a picnic lunch and baking in the hot sun. We can't always live in the lap of luxury, but when we get the chance we take it!
You Might Also Enjoy