It's been a while since we've done a round up post of all the places we've been showing up outside our travel blog. We tend to forget that not everyone follows us on Facebook or Twitter where we normally make our little announcements letting people know what we've been up to. Well, so much has been going on in the past couple of months, that we thought it was time to put all the fun stuff that we've been doing outside the blog in to one organized post. We're extremely excited with the things that have been happening at ThePlanetD and have been bursting to share some of our fun memories from the past few months.
So without further adieu, here's our latest…..
News and Reviews, Where We've been TV, Radio and the Web
Earlier this year, we were invited to audition for a new CTV Talk Show called The Social. It's a nationally syndicated lifestyle show in the vein of The View. Well, to our surprise, they liked us and invited us to be a part of their regular panel of experts. We'll be showing up on The Social every couple of months to talk about all things travel. Our first segment introduced us to their audience and it was here that we talked about our story of how travel strengthened our marriage and kept our (at that time) 10 year old relationship alive. Since we started traveling together, we've never looked back and life has always been fun and exciting. But the most fun we had on the segment was playing the Newlywed Game. We've always wanted to play that! Check out how we did at the link to The Social Here. 
The Today Show contacted us earlier this year about a piece that they did on couple's who take Hail Mary Honeymoons to save their relationships. While we don't agree with taking off to travel on a whim to save a relationship, we do feel that travel strengthened ours and that if we didn't take our first trip to Thailand in 2ooo, we may not be together today. I was during that trip that we transformed into more interesting people and connected to each other again after being together for nearly 10 years and taking each other for granted. You can watch the video on NBC here, and read about our story at How Travel Saved our Marriage and Transformed our lives.
Around the Web
If you've been reading any of our latest blog posts, you will know that we recently travelled to Iceland where we did a self drive tour around the island with Iceland Travel. Well, while we were there, their camera crew caught up with us to interview us about what it is like in Iceland, what our thoughts were about the country and why people should take a self drive tour. You can watch the Interview above and an added bonus!
As many of you may know, we are
American Express Ambassadors
and earlier this year, we got together with our fellow Ambassadors for a photo shoot and  video shoot announcing our partnership to the world. It was so much fun getting to know the team, and we just love the video that they all put together for us.
Winner!
Earlier this year we joined the Society of American Travel Writers. We were quite excited to be a part of this organization and even more excited when DAve entered his first photography in to their annual Muster Awards and won for best Wildlife Photography for his incredible capture of penguins in Antarctica with Quark Expeditions. Way to go Honey!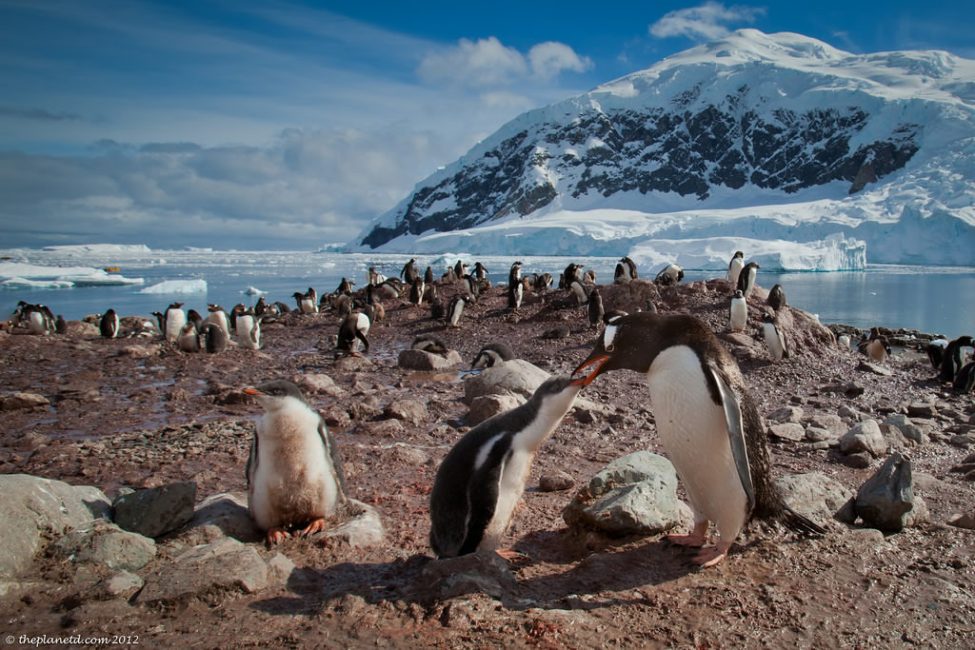 Radio
We love chatting with our friends Kevin and Sue at Travel Planners Radio. We actually pop in every quarter of the year or so, and last month, we had the chance to talk to them about Greenland and Iceland. It's always a pleasure having a conversation with them, and you can listen to our interview by clicking on the media players below.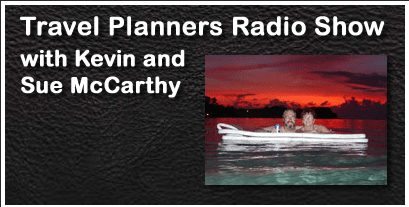 And Other News…
We've always felt that we were struggling a bit with Pinterest. We'd hear stories from people about how they mastered it and we saw our fellow travel bloggers skyrocket with an outrageous amount of followers of their boards. We were ok with that as we plugged along pinning away and trying to make some creative photography boards for our followers to enjoy. Well, all our hard work paid off when Pinterest contacted us to see if we'd be interested in being a part of their beta group for pin boards. They listed us as one of the Best Names in Travel on Pinterest and we were truly honoured when they asked us to be involved in the beta program to pin photographs with a location map. It's a very cool new function to help people plan their travels, and now everyone can do it too. You can read all about it here.
When we first started blogging, we had heard about people who were mentioned on this huge technical website called Mashable. They were the cream of the crop and we thought to ourselves, "maybe one day we'll have something worthy enough for Mashable to mention us." Well, earlier this year, they contacted us to ask about using Social Media as a couple and low and behold, they mentioned us. Mashable Social Media Couples, needless to say, we felt really cool.
It was quite an honour for us to sit down with the BBC while traveling through Iceland and chat about Putting the Romance Back in Travel. We love talking, especially about travel and romance.