So, have you heard we're doing this little adventure in a couple of weeks called the Mongol Rally? If you haven't, It's a 16,000 km unsupported car rally from London, England to Ulaanbaatar, Mongolia.
We're driving with our pals Rick Griffin and Sherry Ott who are a couple of travel personalities that are sharing all of their plans with their readers on their blogs too. As part of working together as a team, we have a schedule of when we are all going to post each week and today it is my turn.
Team Work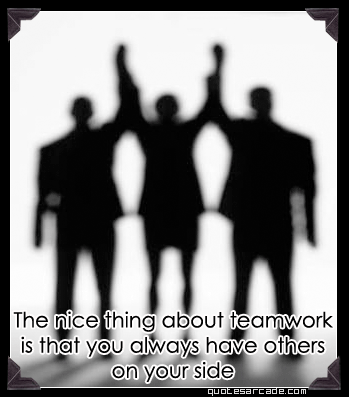 Planning for the Mongol Rally has been an incredible experience. It's been a bit of a roller coaster, but in the end it has been a lot of fun.
I'd like to share with you some of the process from beginning to end to let you know what this past year has been like. It was this time last year that we made that video where we announced on a whim that we were doing the Mongol Rally and Michaela of Meet Plan Go posted it online.
The events then unfolded naturally to bring us to today.
I have a good chuckle when I think back on the planning stages of the rally between the three of us. Not because of our lack of organization or knowledge but because of where we were and what we were doing during some of our skype conversations.
Canada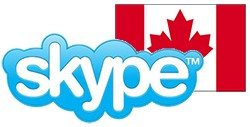 Once we all decided that we were on board and yes indeed taking part in the Mongol Rally 2011, we made a schedule to meet regularly and talk about what to do next. Sherry had the most experience in this field with her success in Meet Plan Go so she took the lead in developing a plan of action.
We met weekly starting in October where we worked on designing the website and sponsorship packages.We developed three different levels of sponsorship and all we had to do once they were made, was write a targetted cover letter to a company that we were seeking sponsorship for and attach the package of choice to each email.
Once we had everything up and running, we felt confident to leave for our travels.
Fiji
It was a beautiful day in Paradise and we had to meet our hosts for dinner and a kava ceremony in an hour.
We were sitting in our suite at The Pearl Pacific when we had a quick chat with Sherry and Rick about how the sponsorship proposals were going. It was all of our main priorities to try to lock in some sponsors before the year-end as many companies have their money allotted a year in advance.
So, we were dividing up the workload and figuring out strategies of who to hit up for some money and products and how we were going to go about doing it.
China
Internet was extremely slow in China, but we managed to pull together a meeting in Hong Kong before we left for the mainland. We were on an Interpid Travel Tour and the rest of our group couldn't understand why we spent so much time in our room instead of going out for a drink.
Well, unbeknownst to them (at least at first) we had to blog. While we didn't get to meet with Sherry and Rick again while we were in China, we exchanged plenty of emails and we sent of a pile of sponsorship packages into the wee hours of the morning through the world's slowest internet.
Thailand
The most interesting meetings happened while we were training in Muay Thai for 2 weeks.
We were in the gym up to 5 hours a day at Rawai Muay Thai in Phuket and in between workouts while other people slept or went to the beach, we were putting together more proposals.
The most comical moment came when we had the world's worst wifi and we were trying to talk to Rick via skype during the Christmas holidays.
We were walking around the gym and parking lot trying to find a better signal with our laptop in hand yelling "I can't hear you" to Rick who didn't know we couldn't hear him and kept on talking.
All we heard were some broken sentences. Eventually, we just said, yes, yes, yes ok, good, talk to you later. Nobody knew we were travel bloggers at the time, so they just thought we were a couple of crazy people with a terrible addiction to facebook.
Malaysia
It was in Malaysia that we finally took some time to sit in one spot to work for a couple of weeks.
We checked into a nice hotel downtown Penang by using a great discount website that we found called Agoda.com and spent 2 weeks going to the amazing festival Thaipusam, watching TV, working out in the hotel gym, sunning by the pool and oh yeah, planning for the Mongol Rally.
We made some more Skype calls with Sherry and Rick and it is around this time we secured our first sponsor, CompeGPS. It was very exciting to have a sponsor on board and we started to feel optimistic. It inspired us to send out even more proposals.
Thailand Again
We went back to Thailand to enjoy 2 weeks with The Smiling Albino through the Tourism Authority of Thailand. We had a week to kill before our tour started so we parked ourselves in Phuket once again.
It was here that we had some highs and then some lows.
Highs: Klout and StumbleUpon were both interested in being sponsors of our team. Both of them emailed us back and said, that they would like to arrange a phone conversation to discuss the idea some more.
We immediately emailed them back with our details. We then emailed them again, and again and again.
Lows: Alas, we never heard back from either and needless to say, Klout and StumbleUpon are not our sponsors. Although if anyone from Klout or SU are reading this, we're still interested!
Who better to represent a social media site than the team named The Social Media Syndicate and a bunch of bloggers that have some serious clout in twitter, facebook and StumbleUpon.
Lows: We had our first fight as a team. Everyone has different working habits and at that point in time, things were getting lost in translation, tasks weren't being assigned and people weren't speaking up about doubts and fears.
It came to a bit of a head, but as adults, we all worked it out and became stronger and more focused.
New Zealand
It was in New Zealand that we had 6 weeks of the busiest travels of our lives with The Flying Kiwi. Our heads were spinning as we felt that we were letting Sherry and Rick down because we couldn't skype and we could barely email because we were so busy sky diving, bungy jumping, flying stunt planes and white water rafting.
We were camping in remote locations in New Zealand and didn't have a lot of access to the Internet.
However, things serendipitously came together when we had dinner with AllWays Rentals (a car and campervan rental company in Christchurch).
They were very excited about the Mongol Rally and decided to sponsor our car. Our biggest hurdle had been overcome and we actually had the inkling that we could pull this off.
Jordan and Mexico
We didn't skype from these locations. But we had a wonderful time and sent plenty of emails.
Home
So now with 16 days until we fly to London, we have learned more than we could imagine from the experience of planning for the Mongol Rally.
We have learned to not be afraid to ask for something if we want it, we have learned to be particular in what we need and make it known, we have learned that we have something to offer and that there is strength in numbers.
We are learning to work with others and are looking forward to taking on another project like this again…
But Wait,
The Mongol Rally hasn't even started yet, let's finish this adventure before we begin the next. Hint: We've already got a next one planned 😛