The Moeraki Boulders are a natural phenomenon that lay along a stretch of the Koekohe Beach on the Otago coast of New Zealand.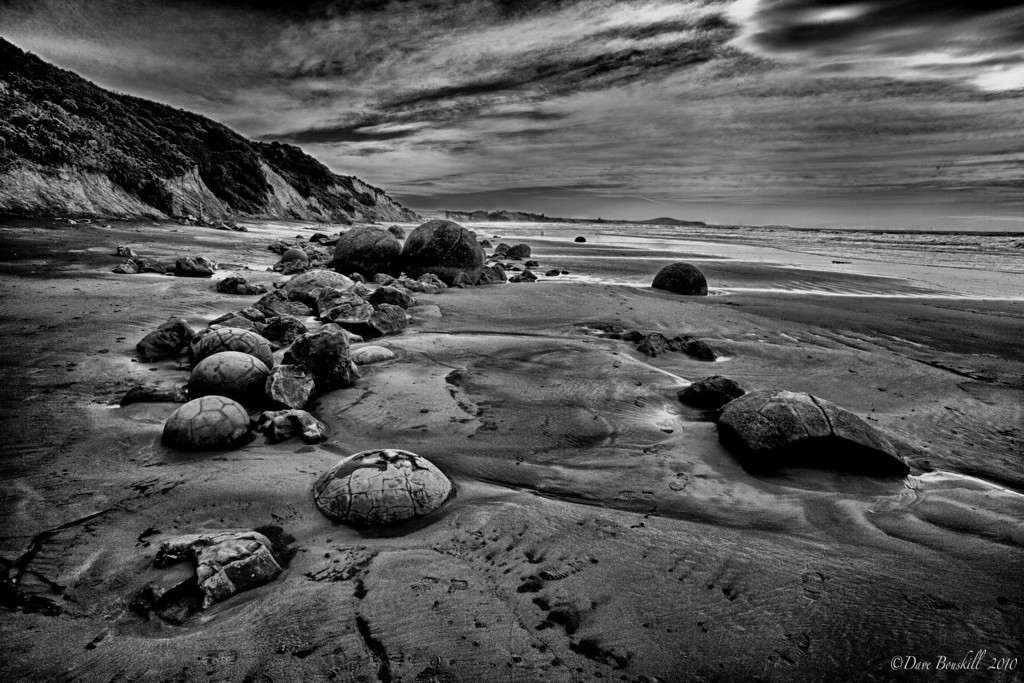 They are located between Moeraki and Hampden on the South Island.
We were expecting them to be bigger and as we walked up to them we wondered what's the big deal? But upon closer inspection, they are quite spectacular.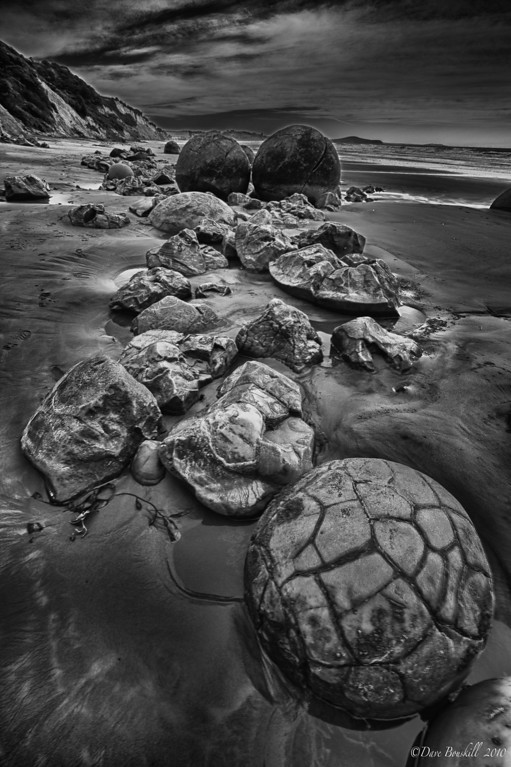 Scientists claim that the Moeraki boulders were formed millions of years ago due to muddy sediments slowly forming the boulders through erosion, wave action and landslide.
We think aliens are more likely :-)
Or possibly the Maori Legend that the boulders are the remains of the wreck of an ancient Arai-te-uru, a large sailing canoe.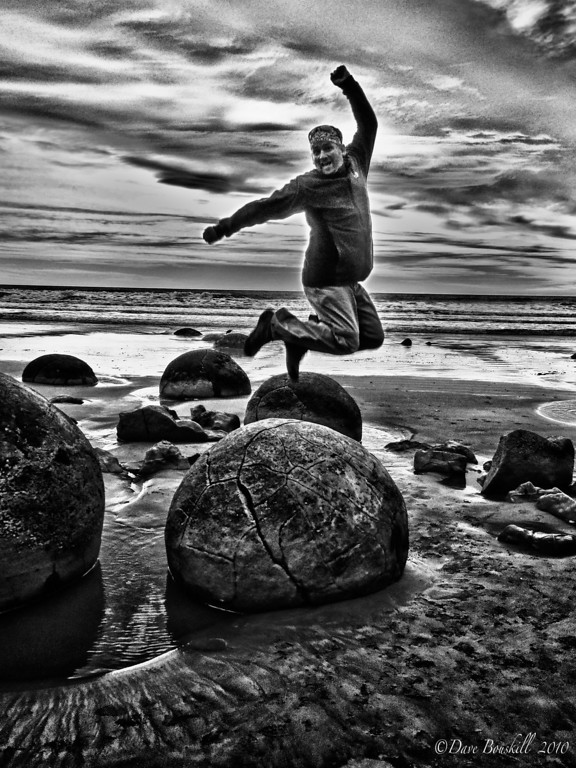 Whatever it may be, the boulders are fascinating and make for a great photo opportunity. Check them out for yourselves and tell us your take on how they were formed.
We stopped at the Moreaki Boulders on a travel day with the Flying Kiwi, one of the many stops that you will encounter on a trip around New Zealand's South Island.
Read More:
31 Unique Things to do in New Zealand