Visiting Burma was one of our most fulfilling travel experiences.  Taking local transport made it a difficult travel.  The 30 hours in transit from Kyaikto to Inle Lake was definitely a difficult journey.
Memories of Myanmar
We transferred from bus, to van, to the back of a truck, to a taxi.  It was hot, it was crowded, it was long, but the people we so friendly.  Not many could speak English, but it didn't stop them from practicing with us every chance that they got.
Independent Travel in Burma
We tried hard not to give money to the government by traveling independently. But we all know that somehow, someway they will get a piece of the pie. However, we talked to many people about whether or not we should be traveling to Burma. Aung San Suu Kyi had told tourists not to come to her country, but when we talked to people on the street, they welcomed us.
They were happy that we were not staying in the big resorts run by the government and they were happy that we hired local guides, took local transit, and stayed in small guest houses.  As one man said, "Sanctions only help the Generals."
To Visit or Not To Visit Myanmar?
We felt secure in our choice to visit Myanmar. We found a great guide in Mandalay "Julius Caesar." We stepped off our bus very early in the morning, he approached us and asked us if we needed a guide, and we said sure.
He took us around to all of the back entrances and out of the way places. He was a former student who was arrested during the uprising and he talked to us about the country and its history.  As he said, "I love my country, but not my government. I want to show you its beauty and I will show you while not giving money to the government organizations."
Now with the trial of Aung San Suu Kyi going on, our hearts are saddened once again. Our thoughts are with the people of Burma who were so welcoming and giving towards us during our time there.   The situation in Myanmar breaks our hearts, but I think that if more people visit, maybe one day the doors will open up.  How can a country be isolated from the world and stand a chance?
Here are some of our greatest memories from our time in Myanmar, formerly known as Burma.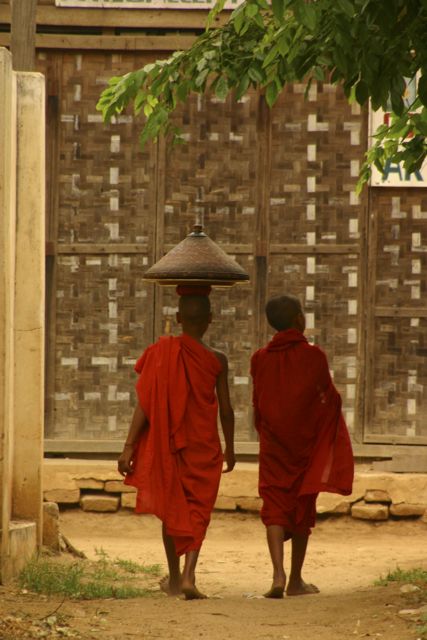 Read More
The Realities of Traveling in Myanmar
You Might Also Enjoy