We are excited to introduce a new regular photography feature by National Geographic's own Jonathan Irish. We met Jonathan in Switzerland and became fast friends. He and Dave instantly hit it off talking 'all things photography and' we were both blown away by his fantastic eye.
Matterhorn Reflected
It is an honour to have him as a contributor here at ThePlanetD and we hope that you enjoy his photography as much as we do. Stay tuned for more amazing shots, tips and stories from Jonathan on an ongoing basis!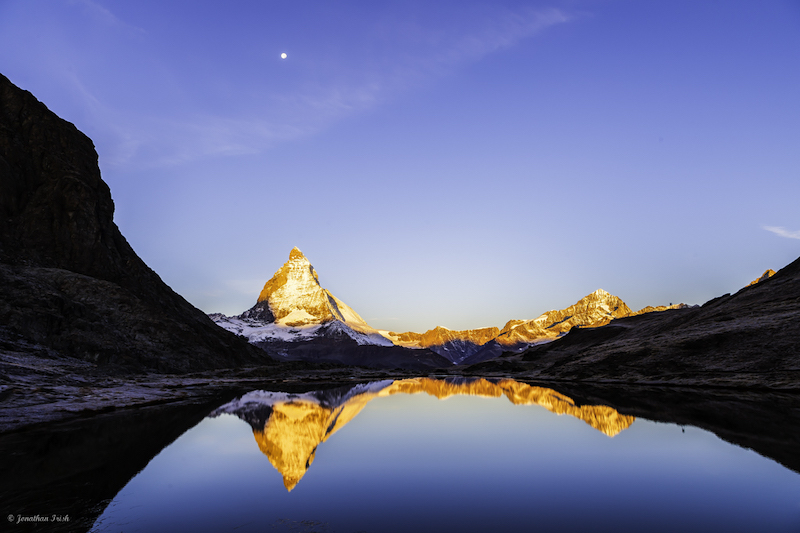 Riffelsee Lake
While in Zermatt, Switzerland this past October, I woke up before dawn to take the first train in the morning to Riffelsee lake. I had scoped out the scene the day before while hiking up at altitude and keeping my eyes peeled for great images of the Matterhorn.
I came upon the lake, saw the Matterhorn reflected in the water by the midday sun, and immediately knew that if the elements came together (clear day, nice light, calm wind with no ripples on the lake, clear-headed photographer) it could make for a really amazing sunrise photo.
Well, the elements came together (all except for the clear-headed photographer) and I was fortunate enough to witness, and photograph, a beautiful sunrise in the brutally cold morning (at 9,200 ft. elevation) as the early morning sun gradually lit up the incredible Matterhorn mountain. Such a beautiful and majestic mountain.
Photo Tip
There's a saying at National Geographic that goes something like this: "Everyone has a National Geographic photo in them, but the NG Photographers know how to get them more often." I love walking around and snapping candid shots just as much as anyone.
However, really great images are more often than not the result of exploration, preparation, intention, and execution (and feel free to throw a little bit of luck in there as well). When you see something that has a lot of great elements and would make a great photo, go ahead and take the photo….but then ask yourself, "Is there anything I can do to make this even better?"
Sometimes, it's coming back the next day really early in the morning (as I did here), or it could be something as simple as moving around the subject to get the light to fall in a certain way. But don't take the scene just for what it is….explore it and decide how you can capture it even better.
If you take that extra step, where you are actively thinking about how you can improve the image and you are willing to take some extra time to do it, I guarantee you will improve your photography.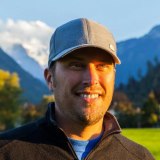 Jonathan Irish is a seasoned travel photographer who has traveled to over 65 countries and specializes in photographs of people, landscapes, abstracts, and, above all, cultures abroad. His work has appeared in various National Geographic publications, and he is represented by National Geographic's Image Collection www.NationalGeographicStock.com/jonathanirish. When he is not traveling the world in search of amazing photos, he gathers inspiration from the other great photographers at National Geographic, where he is the Program Director for National Geographic Adventures Jonathan lives in Washington, D.C.
Check out more of his photography at JonathanIrish.com
Follow is daily photography on Twitter at MagnumJI, Facebook at Jonathan Irish Travel Photography and Pinterest
Read More
What is Depth of Field and How You Use It
First on the Mountain, Fresh Tracks Fun