It took one hour to capture this shot free of people. Winterlude in Ottawa is a very busy time of year and it is almost impossible to take a photograph of anything without a crowd gathering in front.
Maman is a famous sculpture designed by  Louise Bourgeois. It was first unveiled at the Tate Modern Art Museum in London England. It's funny to me, I noticed the sculpture in a photograph on the Internet after returning from Winterlude and said to myself, "Hey, what's that spider doing there?"
It was then that I found out that Ottawa isn't the only city to be graced with this unique work of art. Other cities displaying this intriguing piece are Missouri, St. Petersburg, Bilbao, Tokyo, Seoul, Doha and Des Moines.
Sunset Over Maman, National Gallery of Canada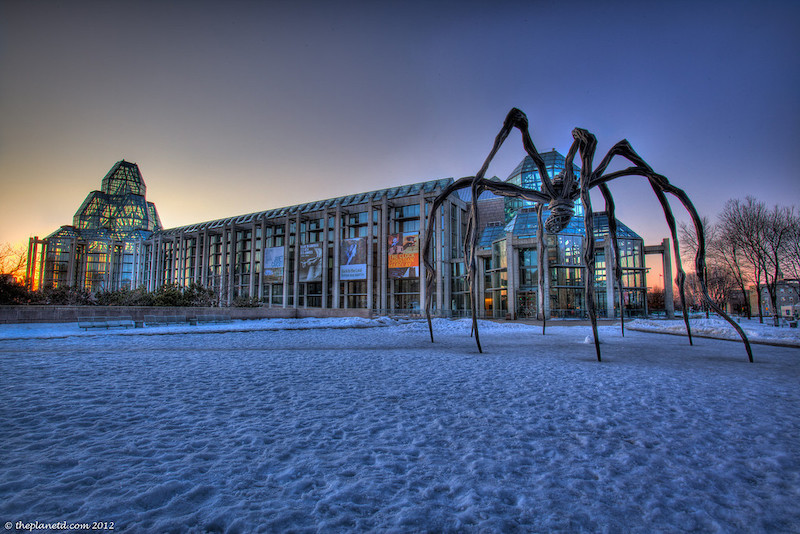 It really is a fascinating piece of art. Standing in the snow and cold at sunset proved it. People were drawn to it over and over again and couldn't stop themselves from running up to take a closer look. Every detail is taken care of right down to eggs in the spider's sack. It really is a captivating piece.
This is part of our daily series, a travel photo a day, check out more to be inspired to see the world.