Living in Thailand (or Southeast Asia for that matter) makes it really easy to travel around to all the neighbouring countries, everything is relatively close to each other and the plane tickets are ridiculously cheap.
This gave me the opportunity to hop around from country to country during my holidays to stray into the unknown and get lost.
Visit Koh Samui
One rainy monsoon night, whilst I was planning my next adventure to Bali, I suddenly came to the shocking realisation that I have not seen nearly enough of Thailand yet. The country is huge with a lot of noticeable differences (in terms of food, culture, religion) as you travel around.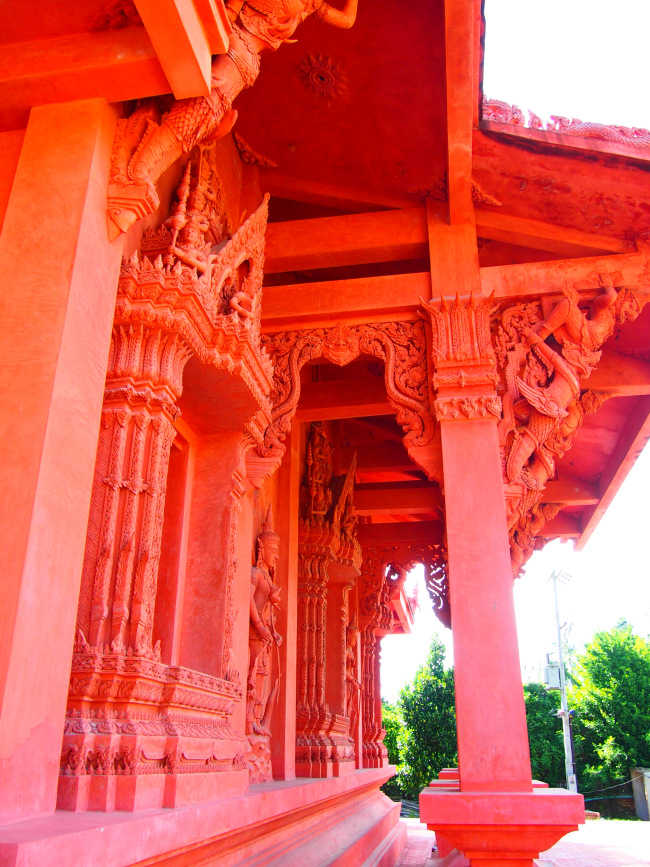 Why Go to Koh Samui
I decided to put the Bali trip on hold and go to Koh Samui instead. On a map Koh Samui looks quite close to Phuket (where I lived), but let me tell you, it is not!
If you have enough time to make road a trip out of this excursion I would highly recommend that you stop over in Ao Nang, Krabi for a couple of nights in Tonsai or Railay. If, however, you are pressed for time, maybe taking a flight would be a better option. There are flights available from Phuket to Koh Samui as well as Bangkok to Koh Samui.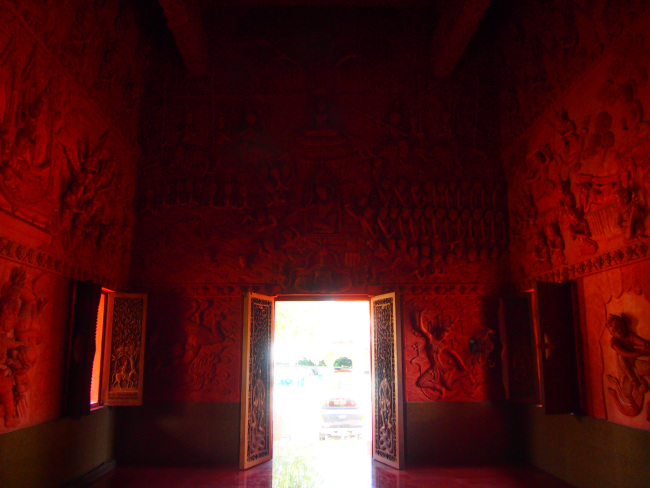 Situated on the Eastern side of the Thai mainland in the Gulf of Thailand, Koh Samui is the second largest island in the Thai Kingdom (Phuket being the biggest). Koh Samui and Phuket have been compared countless times in an attempt to debate which island is the best, but to me it is really impossible to choose a clear winner.
Snorkeling and Scuba Diving
Each island offers its own unique quirks and customs but I must say, the thing that stood out the most to me about Koh Samui was the incredible snorkelling and scuba environments it had to offer. Yes Phuket and Phi Phi also have an abundance of beautiful fish and coral reefs surrounding its coastlines but it felt like I was entering a whole new world the first time that I descended into the depths off the coast of Koh Samui and Koh Tao.
For the first time I actually saw what live coral looked like. I could not comprehend the indescribable amount of colours that I saw beneath me. There were literally millions of brightly coloured fish, coral, anemones and starfish as far as the eye could see. I felt like I was in the Avatar movie.
The island of Koh Samui offers a lot of touristy sights to explore. The best (and cheapest) way to see everything is by renting your own scooter. I understand that this is a daunting idea to most newcomers to Southeast Asia, but it only takes a couple of minutes for you to get the hang of it and feel like a hardcore biker.
Make sure that you wear a helmet at all times and drive safely. Sadly, many tourists die on the roads of Thailand every year, so be extremely careful.
Invest in an island map and ask a local to indicate all the must-see locations. Naturally the next thing to do is to completely ignore the map and just get lost! This is the best way to find hidden gems.
Namuang Waterfall
A random Thai guy told me a secret when I asked for directions. He said that I should go see the Namuang Waterfall. I must admit, I was very skeptical about his advice at first because I knew that is a very touristy place and I was looking for my own adventure, not one that you can buy from a travel agent.
But this Thai guy went on to tell me that when I get there I should climb up next to the waterfall as far as I could, "to see secret very beautiful waters". Secret….? Challenge accepted.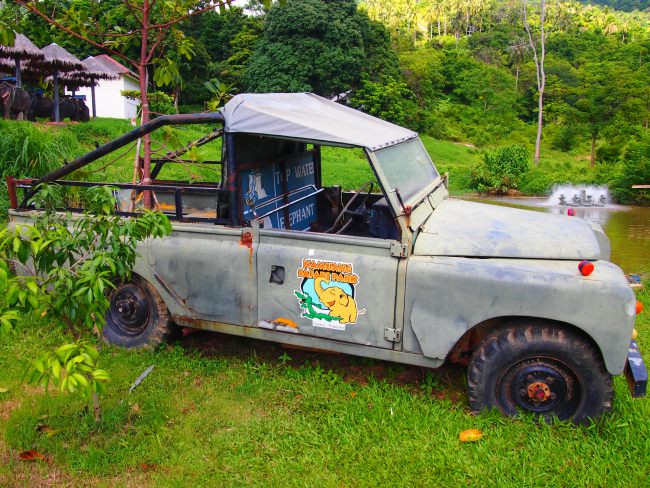 Tourists were crowding at the base of the falls, just like I expected. I dodged them and found a tiny almost overgrown footpath on the side of the falls leading up the mountain.
As I climbed and climbed the steep little path I reached quite a few smaller but undisturbed waterfalls, each with it's own little pools.
I climbed even higher and eventually reached the top. This was what I wanted to see, a totally unspoilt waterfall with lush jungle growing on either sides, I discovered the "…secret velly beautiful waters".
The view I had of the island was unbelievable and I couldn't see or hear any tourists. It was heaven! I spent almost the whole day taking pictures, swimming, and eating the odd coconut that came floating down the stream.
I fell in love with my newfound paradise. Two other Canadian guys also stumbled upon my secret place but I was glad to have someone around who appreciated it as much as I did.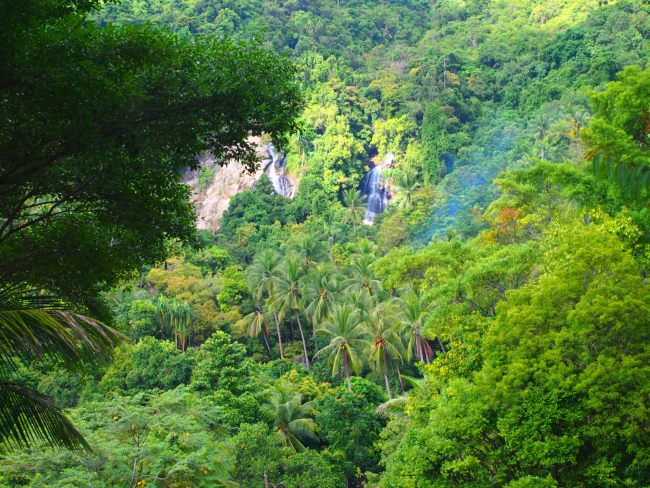 Koh Samui has a lot more to offer other than waterfalls and coral reefs but these were the things that stood out the most to me. It is a beautiful island with breathtaking lush jungles and amazing beaches, maybe I should leave Phuket and move here. Koh Samui will definitely see me again in the near future.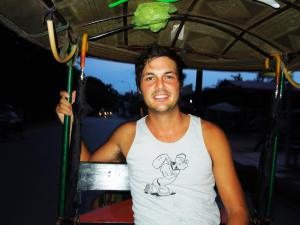 About the Author
My name is Albert van Niekerk, I'm a South African copywriter, blogger and travel writer. I lived in Thailand for a while and traveled through Southeast Asia looking for adventure. Currently working at a small ad agency in Cape Town but I am already planning my next expedition. No one should sit in an office for more than 6months…come on there is a whole world out there to explore. Follow me on Twitter @AlbertNiekerk or visit my blog at Here to Stray.com See Albert's other guest post at ThePlanetD Experience the Real Bali.
Read More
Easter Island: Why Are There Giant Statues on a Mysterious Pacific Island
Breaking Down the Best Time to Visit Boracay
Carabao Island – Why it is Not Just a Boracay Island Side Trip