We sat watching some trashy American crime drama (dubbed, of course, making it that much worse), waiting for the inevitable. It was my last night in Florence.
Tomorrow I would get on an early flight back to the United States – leaving just as easily as I had arrived. I gazed over at my Italian host mother, Rebecca.
Over the course of the last four months we had become family. We ate together, talked over the breakfast table, watched Italian soap operas – nothing extravagant. With us, it was normal, everyday life. It was strange, though. Despite my only semi-fluent Italian skills, I felt like she understood me better than a lot of people.
During my first few days in Florence, I told Rebecca how nervous I was to start my internship at a Florence museum. I would have to do a job interview completely in Italian on my first day.
Rebecca looked at me with one of those looks. I swear it's a look only Italian women can give you – like they're reading every thought in your head (and they usually are). She said, "You must be a Cancer. You're quiet, but determined." Bingo.
"You know how I knew it was right?" she responded. "Because I've experienced enough things in life to know when something's right and when something's wrong.
Also during those first few days, Rebecca and I started a ritual that we would continue for the whole four months I was there.
Every morning, after Claudio (Rebecca's wonderful husband) had left for work, we would cross over the Ponte alla Grazie and hike into the hills surrounding Florence.
While these hikes were initially intended to get Rebecca in shape, they quickly became our little girl talk times. They were my informal Italian instruction, and Rebecca's chance to give me mini life lessons from her, erm, colorful past.
That's where I learned that she and Claudio had married after knowing each other for two months – which, incidentally, was three months before I had arrived.
You want to talk about taking risks, talk to these two. We also talked about books, languages, traveling, men, etc. One day she told me that she had only received her high school education. It took me by surprise, mostly because she seemed so worldly, so knowledgeable.
She said, "Ann, the important thing about education is that you never stop learning. Never stop questioning. If you do that, that makes you way smarter than most people with college degrees."
You Just Know When Something is Right
On one of our walks, I finally worked up the courage to ask how she and Claudio met. I don't know why I was nervous.
I think I was most nervous about the response I would get. It seemed so strange to me that two people would decide to get married after only two months. "You know how I knew it was right?" she responded. "Because I've experienced enough things in life to know when something's right and when something's wrong.
I've traveled to lots of different places, and I've met lots of different people. And I've failed a lot, too. But all of that was necessary so that I would know when things were right." You have to admit, the woman's good.
Moving On
Rebecca led me out of the door of the apartment.
She stopped before closing the door. "Don't you even think about crying," she ordered in that frank, brusque sort of way – something I had really grown to love about her.
We made our way to Piazza Santa Croce to wait for a taxi I was hoping would not come. Rebecca, in one of her rare moments of tenderness, put her arm around me. "Piccola, remember all the wonderful things we did together – our walks, our talks. They're beautiful memories, and they'll bring you back to Italy someday."
This morning I wake up to my cell phone alarm vibrating on the nightstand next to me.
Still only half-awake I stumble onto the terrace to admire
the scenery. Over the burnt orange roof of the house, I can see the hillside town of Porto Maurizio.
It's always an incredible view, but at this time of day it's even better – the yellow plaster practically glows in the morning sunlight.
The sea glistens in the distance, and I know I'm lucky for a lot of reasons. There is really no reason why I should be living in Italy this summer.
A series of lucky coincidences brought me back to this country that I love, but I know there's more to it than that. As I come in from the terrace, a pile of letters on the desk catches my eye.
They are months' worth of correspondence from Rebecca, a careful record of the year that has passed since the last time we saw each other.
One Year Later
I look at myself in the mirror.
A lot has changed over the past year – or maybe it's just me. Upon my return to the United States, I made a lot of changes in my life.
I broke up with my long-term boyfriend. I started being a lot more honest with myself, and with others. And for the first time in my life, I gave up on having a plan.
I guess I hadn't realized how little I knew about myself until I met someone who was completely sure of who she was. In that little apartment in Florence, I met a woman who taught me what it is to be in love with life, with a man, with myself.
I made a friend who showed me it was OK to take a risk, to follow my gut, to get hurt. I look back at the pile of letters. I know it's her words that gave me the drive to come back to Italy this summer.
I know it's my time with her that is pushing me forward, urging me to travel more and encounter new experiences. I don't think she'll ever fully understand the impact she's had on my life – it's something I can barely express in English, let alone in Italian.
But I'll be seeing Rebecca again in just a few short weeks, and I have a feeling she'll know. She'll give me one of those looks, and she'll know just know – that I'm a little stronger, a little braver.
And maybe that's all that it takes. Maybe those are the only words I need.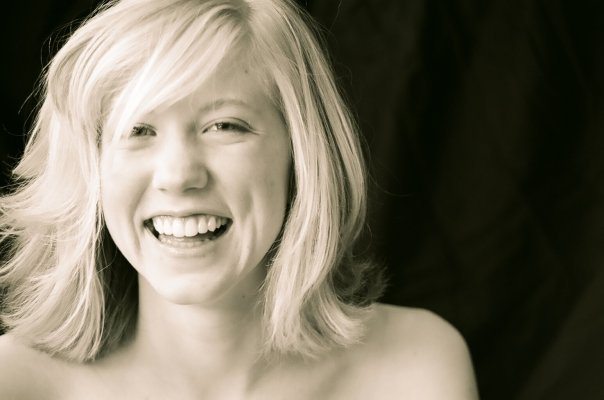 This post was written by Ann B. Erickson as part of a series of inspirational moments in travel. Her blog is called Wonder Lust and can be found at http://annberickson.wordpress.
com/
You Might Also Enjoy