We have driven our way through many parts of the United States. From the East Coast to the West Coast, these are our favorite USA Road Trips.
Road Trip USA – Seriously How Do You Choose?
Great road trip movies like Thelma and Louise, Easy Rider and One Week have inspired us to hop in our cars and take off to explore the open road.
We've wanted to do a road trip through the states since first meeting way back in college, but something else always came up.
California Highway 1
There is so much to see on the American West Coast that it would take months to truly explore,We had the chance to sample all of the best that the USA has to offer. We spent 12 days driving through some of the most iconic National Parks on the planet, had a ball in Vegas and witnessed some fascinating landscapes.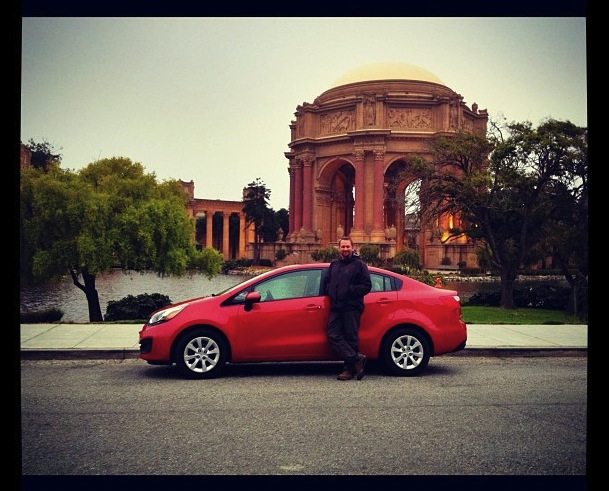 Read our complete California Road Trip Itinerary
San Francisco to Yosemite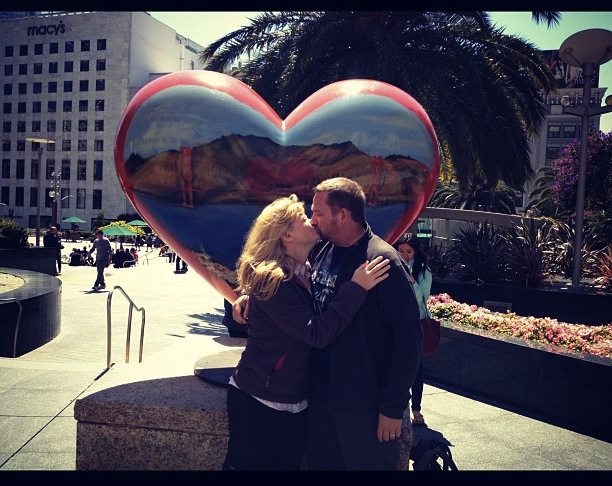 Our First Road Trip USA stop was San Francisco. We booked two extra days here to explore the city where Tony Bennet left his heart. We snuck a smooch at the Heart of San Francisco's Union Square.
We marveled at the Golden Gate Bridge and discovered the Palace of Fine Arts!
Yosemite
Our first stop after San Francisco on the official PlanetD Road Trip USA, was Yosemite National Park. And it did not disappoint.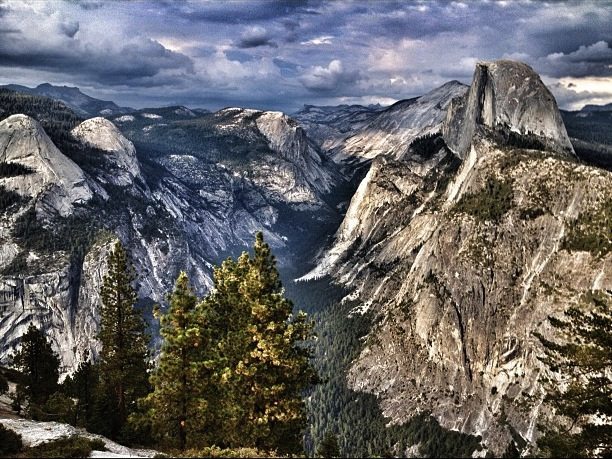 Yosemite is a photographers paradise and every turn offered another stunning view but it was this view of the valley and half dome to the top right that really took our breath away. It was so picturesque, that I even managed to take some pretty stunning iPhone photos of the place. If I can take an iphone photo that looks great, you can too!
Zion National Park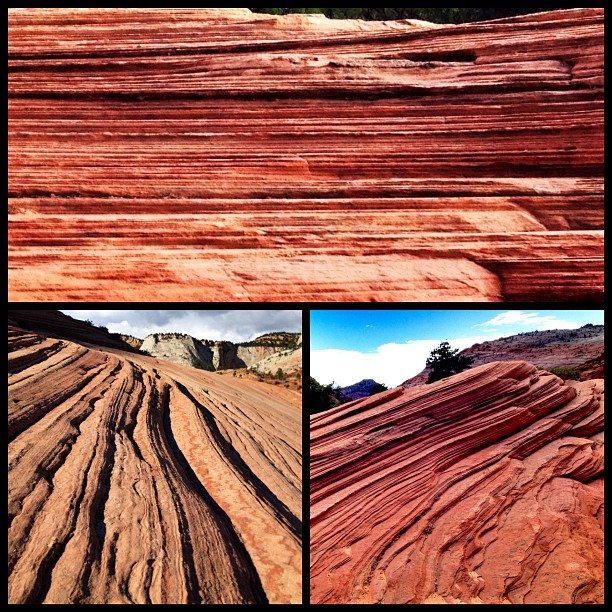 Zion National Park in Utah had some of the most interesting rock formations we had ever encountered.
Nature lovers flock to this park to hike and camp in the wilderness and we have made it our top priority to come back to this part of the world to spend a few days out in the woods ourselves. It's a charming town to hang out in. I have a feeling that outdoor enthusiasts spend weeks here at a time. There's a little village where you can shop, eat, drink and be merry and even catch a movie at their giant screen cinema after you've spent some time with nature and need a dose of civilization to come back to before heading out again.
Death Valley
The long and lonely road of Death Valley made us think about the early pilgrims that settled in this area. Death Valley got it's name from a group of pioneers called The 49ers. They were a group of people traveling by Wagon Train who decided to cross the valley instead of going around. As the name suggest, they all died.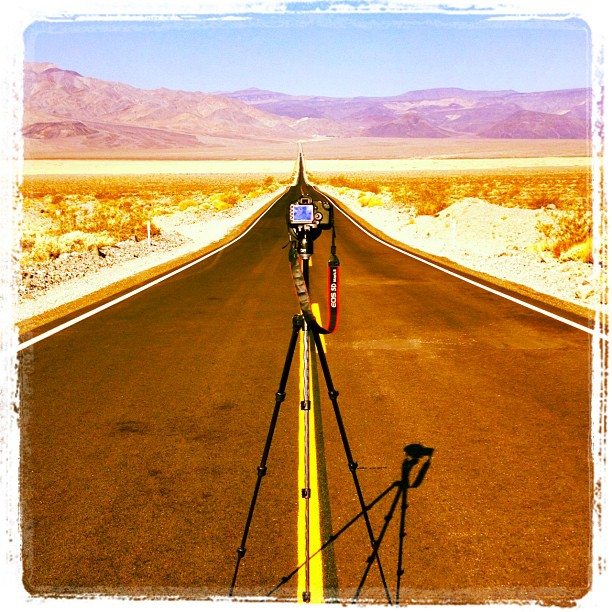 Temperatures are extreme and deadly. When we were there it reached 120 degrees. We were grateful to escape the stifeling heat into our cranked airconditioned car.
Road Trip USA Continues
Vegas is a spectacle. It is a city built on dreams that recreates all the great wonders of the world. We were amazed with how massive everything was. Everything was over the top everything was and every single detail was thought of when it came to designing these monstrous hotels.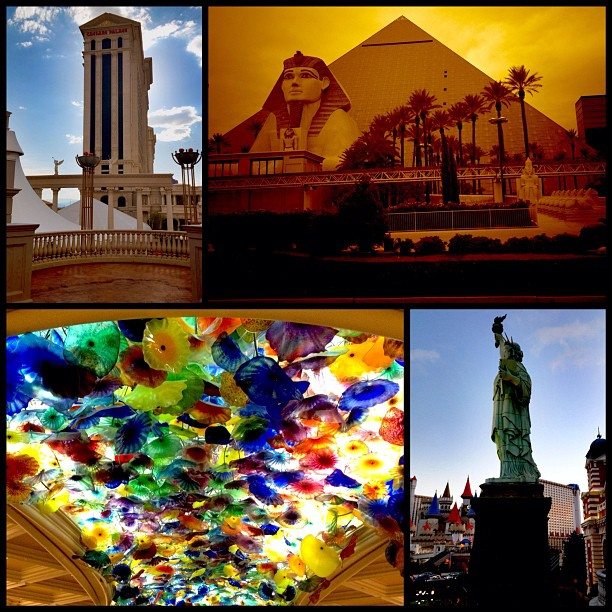 Ceasars Palace, The Venetian, New York New York, The Luxor and Paris felt as if they had all taken a little slice of each destination and brought it over to Nevada (sans it's soul) It makes for a fun couple of days to walk along the strip and take photos of each place. We didn't even take out the DSLR during our time there. Our iPhone photos did the trick and we had a blast enjoying the moment.
Check out our photo comparison of Vegas and the World Landmarks we've visited.
Antelope Canyon
Dave had always wanted to photograph Antelope Canyon, so during our USA road trip, we made a point of taking a short detour out to the town of page to book a photo tour through it.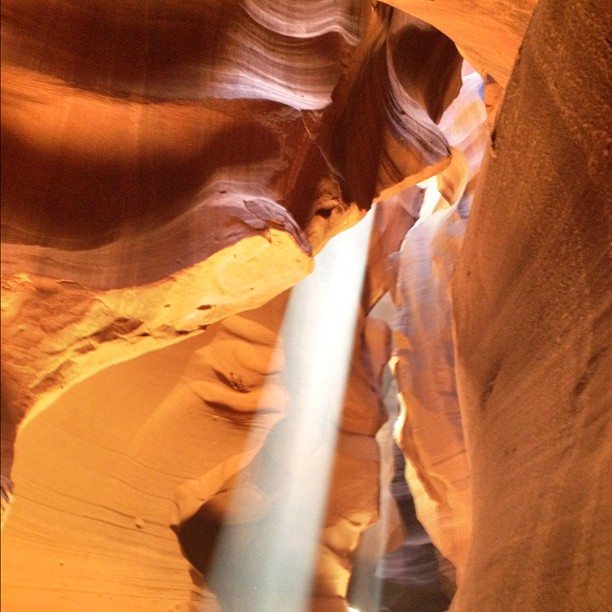 There is only one time of the day that the light shines through in rays and you can only visit the canyon with a guide. By booking a photography tour you are ensured the best shots. Twelve of us set off together to face the elements and the crowds into the narrow canyon.
Everyone was armed with their expensive cameras (there was even a $20,000 digital Hassleblad on the tour).
If you go to Antelope Canyon be sure to sign up for the photography tour, we explain why here.
Grand Canyon
It was the time in our USA Road Trip for the pinnacle of our travels. The Grand Canyon is the Piéce de Resistance.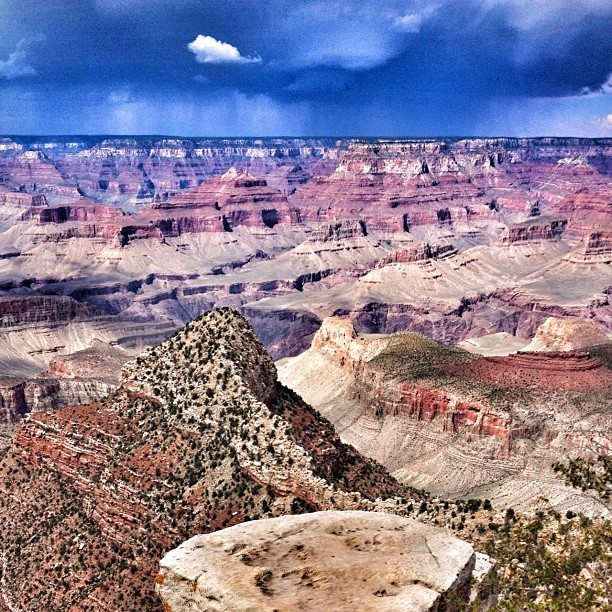 It is the top of the top, the best of the best and the must-see destination of the entire United States. It is difficult to describe just how big the Grand Canyon is.
It is so huge that I read that the Spanish Explorers who first laid eyes on the Grand Canyon couldn't figure out a way down and on their first try, went back to Europe to report that they had found a giant canyon but could not get down. It truly is massive and beautiful and we must go back to spend days exploring the canyon floor. For a first visit though, we felt satisfied that we had finally laid eyes upon an American Landmark.
Route 66
After the Grand Canyon, we had the chance to truly experience what a USA road trip is all about. You cannot go for a drive across The States and not drive on Route 66.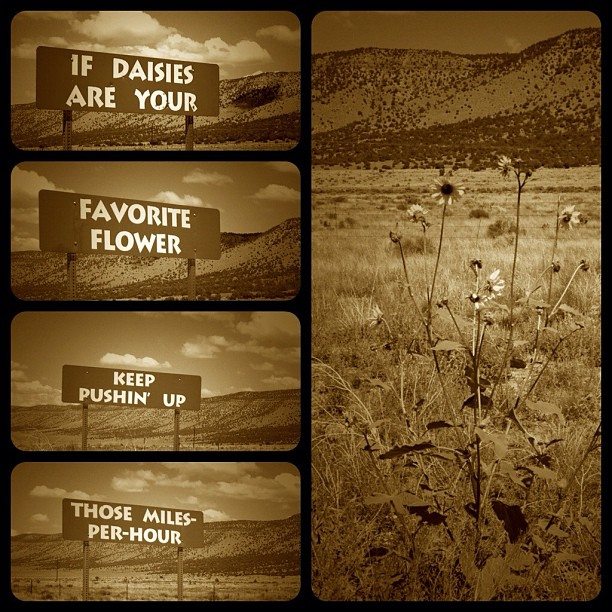 Unfortunately, the heyday of Route 66 is long gone with the construction of Highway system through the US. There are a few towns that still cling to a distant past and attracts visitors like us each year.
If you venture too far off you will come across abandoned and decaying towns that have been left to wither away. However, the towns of Williams and Seligman are going strong. En route to Seligman, you'll see the cutest ads on the highway like this one for Shaving Cream.
Lake Havasu and London Bridge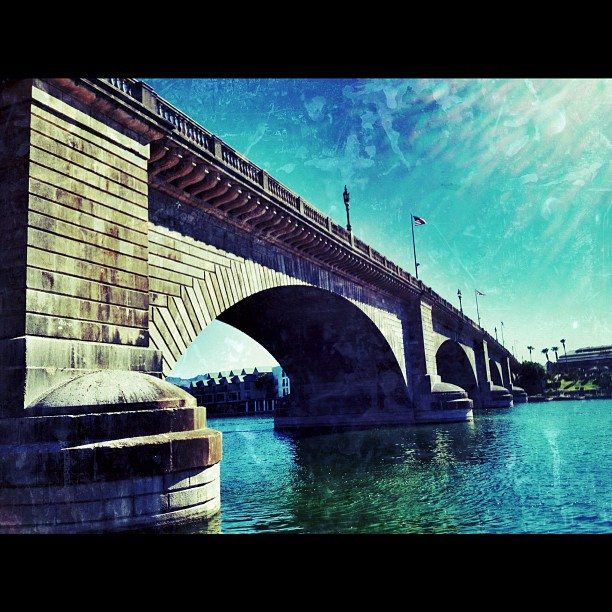 Nostalgia is strong in this part of the world and we made a detour on our USA road trip to Lake Havasu to view the London Bridge. The 1831 Bridge was brought over to Arizona in 1968 to help build a tourist and retirement area. It worked and you can read more about it at Lake Havasu and the London Bridge.
Joshua Tree
Los Angeles
Our final destination was Los Angeles. Where we met up with some of our friends from the Travel Blog world like Johnny Jet, Travels with Two, and Cynthia Cunniff.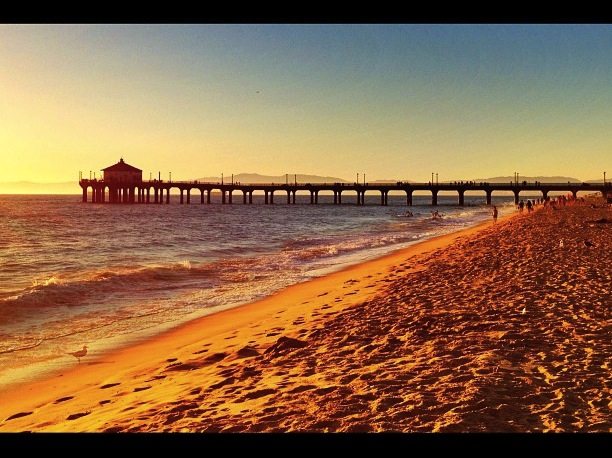 They all showed us around their "hoods" and as the sun set over Manhatten Beach, we said goodbye to our USA Road Trip. It was a fun two weeks. Thank you for taking the time to check out my first post using iPhone photos. Don't worry, you'll still be getting all of Dave's regular photostories in the future. We just thought it would be fun to show you all just what an iPhone can do these days. If I can do it, anyone can!
By this time next week, we'll be in sunny California starting a road trip from San Francisco to Los Angeles and everywhere in between. Our latest adventure tour is a Self Drive Adventure Tour through some of America's most famous National parks! What is unique about this one is that we are on a road trip completely by ourselves. No need to worry about backseat drivers and arguments over who get's to drive next, it's just Dave and I on the open road.
This entire part of the world is unexplored to us. Other than a quick stop in L.A. and San Diego in the past, we've barely scratched the surface of the West Coast of the US. We've been wanting to take a road trip through the States since we first met back in College. We were even making plans for after graduation to start driving wherever the wind would take us. That never happened, but luckily now, we're getting our chance to fulfill one of our early dreams.
Road Trip Route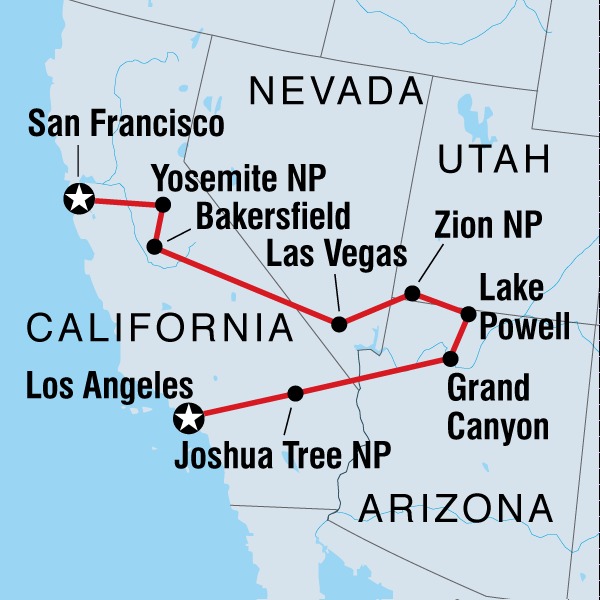 San Francisco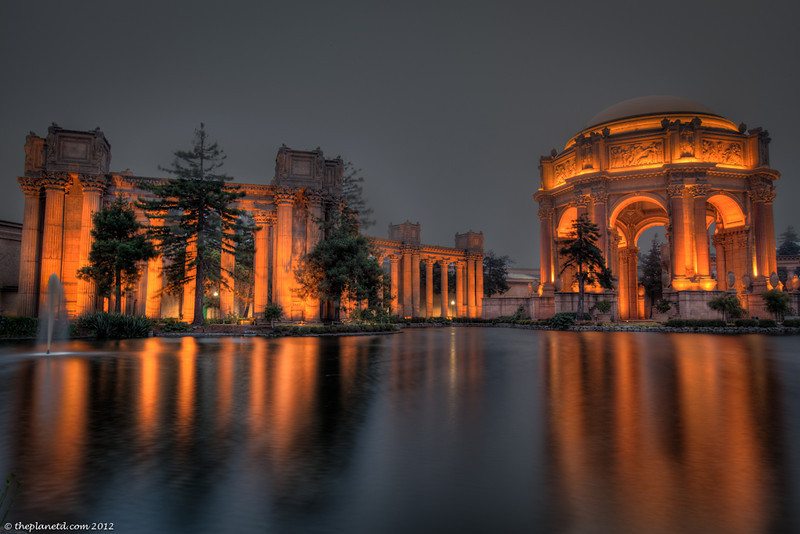 Our trip starts in San Francisco where we've added an extra 2 days onto our trip to visit this city that we've heard so much about. Whenever we tell someone that we've never been to San Fran, we hear an audible gasp. "Ah! You haven't been to San Francisco? You have to go to San Francisco!" Now we finally have our chance and we have three whole days to see it.
First Stop – Yosemite National Park
This road trip was made for us. We'll be stopping at all the major national parks that we've always wanted to see. Our first stop being Yosemite. We have two nights here. We've seen climbers conquer el Capitan on TV, now we'll get to see them with our own eyes. While we won't have enough time to hire a guide to do some rock climbing, we will try to conquer the half dome. That is if we win the daily lottery to get a permit to do so. Crowds are heavy and you hav to apply for a permit two days in advance and hope your name is drawn.
Pop into Bakersfield
Apparently this is one hopping city and California's 9th largest city. It is difficult for me to wrap my head around the fact that California has a larger population than all of Canada. So when we pop into some of the smaller towns of the state, we're really going to be hitting a thriving metropolis. Wow!
Las Vegas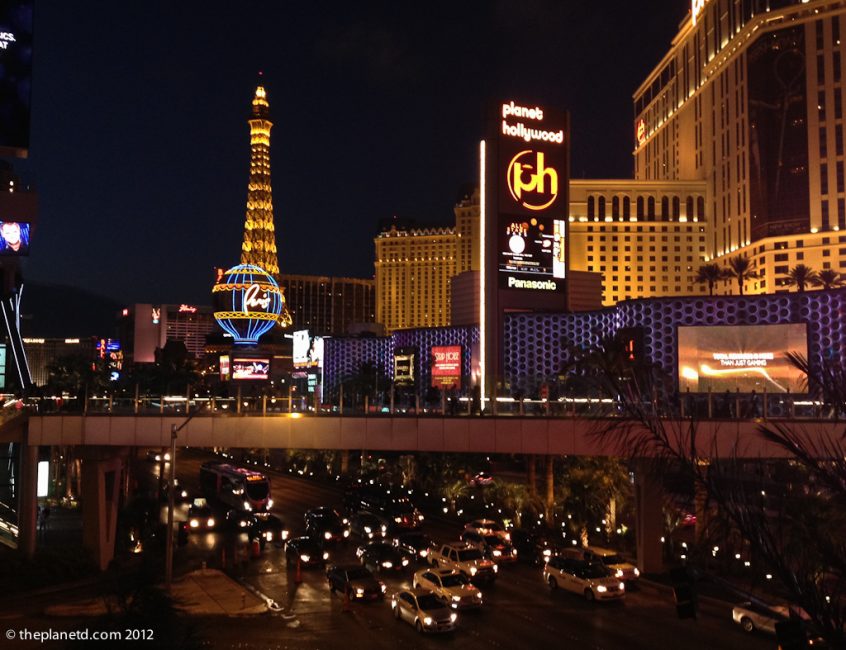 Nearly everyone we know has been to Vegas at least once, except us. I am not sure how I feel about a desert city sucking up all the water to survive while making the river's run dry, but it's not going anywhere soon. I can't say that I'm an expert on the issue, but wasn't building a city in the middle of the desert counter productive to the environment? We're not much on gambling, but I would love to catch a show while there. Anyone know of a good one that's going right now?
On with the Road Trip!
Zion National Park and Lake Powell
This park's main feature is the 24 km (15 mile) long and up to half a mile (800 m) deep Zion Canyon. The other day we met Felipe, the creator of the highly successful TwtVite on Twitter and he told us that we have to do this hike that using chains and steps to take you high up to a lookout over the canyon. I'm guessing he meant Angels Landing which sounds amazing, and it's definitely on our aventure tour wish list, with only one day before moving on, we're not sure what we'll be able to do here though.
We'll be camping overnight in Zion before we head to Lake Powell. At Lake Powell we'll explore more canyons but this time we'll be doing it by boat. I love a chance to relax and not have to drive in the middle of road trip.
The Grand Canyon
There is no doubt about it, this is the star attraction of our adventure tour. We will finally have the chance to see it for ourselves and let you know if it lives up to the hype. We've witnessed the second largest canyon in the world, now it's time to see the first! With two days at the park, we won't have the chance to do everything that we've ever dreamed of doing but it will give us a taste of the Grand Canyon and allow us to take in it's glory from above. I have a feeling we'll be making plans to come back to this one soon.
Our USA Road trip is over and now we are lucky enough to have the chance to go through our photos and notes and relive each destination. We'll be putting out more posts on each place in the coming weeks. We look forward to revisiting all of these sights in the future. Now that we had a taste of them, we want some more.