Over the weekend we had an amazing conversation catching up with our teammate from the Mongol Rally Sherry Ott of Ottsworld. I don't think anyone could know us as well as she does now that we spent a good 8 weeks together over the summer. Between our 8 days in London, 5 weeks on the road and another week after the rally, we really became like a family.
I can always open up to her and as she was congratulating us on all our success we have had since returning, I told her about my fears. The conversation echoed the same one I had the night before with my mom and Dave had with his dad.
Dave and I both have a difficult time smelling the roses. We spend our time working on how we can make things better and how we can keep pushing forward. Both my mom and Sherry said that they wish I could see myself through their eyes and just take a moment to enjoy everything that is happening.
Dave's dad said to him "Gee, you two are never satisfied are you?"
It made us both stop to take a breath.
Our Life
We have fulfilled every dream we could ever imagine this year. We are doing the job that we love. We write, we travel, we take photographs and videos and we get to be together every day of our lives. I know some people find that odd, but we have been searching for ways to work together since we met 20 years ago. Now we are doing it!
We are on TV!
It was always our dream to be on TV. Dave wanted to be a part of a famous rock band and be interviewed for his latest album and I wanted to be a triple threat (Singer, Actor Dancer) like Bernadette Peters or Mandy Patenkin. (Yes, I'm dating myself) I daydreamed about being interviewed on David Lettermen and I even had fears in my day dreams. What if he said a word that I didn't understand in one of his interview questions and I didn't know what he was talking about. Yes, even my daydreams were neurotic.

Now we are being interviewed weekly about our latest passion. Travel. How cool is that?
You would think that we would be on cloud 9. Instead, after each segment, we spend the drive home picking ourselves apart wondering if we stuttered or if we made any sense. We talk about how we "should have said this", or "should have said that" instead of just patting ourselves on the back and saying, Good Job Honey.
We call Dave's parents on the drive home and breathe a sigh of relief when they tell us we did a good job and then by the time we get home, we give it a watch online and say, "Hey That wasn't so bad!"
Then the stress starts all over again….
What are we going to talk about next week, how did the producers like it? Are Dan and Jaqueline interested in what we have to say? Oh no, we need a segment idea for next week, what are we going to talk about? And will the director approve of the subject. We give ourselves about 10 minutes of being content before starting to agonize all over again.
Success
In the eyes of the travel blogging world, we are a success. We have two amazing partnerships with two companies that we respect and products that we love using. We consider both companies that we are working with good friends too. Even when the business relationship ends, we know that we will always be in touch.

Great Sponsors
But we still put pressure on ourselves when doing any work for them. We want to give them the best of what we got.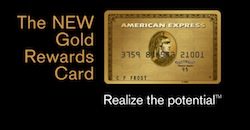 Even when they tell us they are thrilled and that we are doing a great job, we still worry and wonder if we are getting enough hits on our website for them. Are people engaging in the conversation enough, are we giving our sponsors enough exposure on our blog, on other blogs and on TV. What happens if we do something wrong?
The Need For Perfection is Consuming
Many people use the phrase, "People call me a perfectionist." I used to laugh and think, How can that be a fault? Now as I grow older, I understand that it is completely a fault. We are perfectionists to a fault.
We have been having the most amazing things happen to us and instead of focusing on how great things are going, we focus on what we may have done wrong to jeopardize things. Was my tweet announcing our partnership too forward? Did I forget to include the link to their product? Am I sharing too much? Am I sharing enough? My head could spin with all the thoughts going on.
And then Sherry sent me this…
It is good to know that even the most successful of people out there have doubts. We have doubts every day and we now know it is ok. We just have to learn to accept the fear and terror that we feel every day. We are learning to control our anxiety and we are aware that we have to enjoy the moment.
Embrace the Fear, Enjoy the Moment
So now as the holidays approach, we are enjoying the moment. We are enjoying the fact that we are on TV, we are enjoying the fact that we are going to Cairo next week and Antarctica in January and already have five other amazing trips lined up after that! We are enjoying that we are working withIntrepid Travel in 2012 and that we are continuing our work with American Express Canada. We are excited to watch our partnership flourish and grow with Travel and Escape and we are thrilled to be working with our sponsors Rudy Project, Olympus Cameras and F-Stop Gear.
Our Travel and Escape Bio 
Will we fret and worry about everything that is happening? You bet we will. But will we stop to raise a glass to toast our success and hard work over the past 2 years that is finally paying off? You bet we will.
We will embrace the fear and enjoy them moment and make 2012 the best year ever. Because you know what? Every year in life should be the best year ever and we should all strive to work towards that goal.
You Might Also Enjoy