When I first got home from my trip to Anchorage, Alaska, I couldn't write about it. Everything I had seen, done, and experienced seemed to be too precious to put into words. Now that I've had over a year to reflect, I'm excited to finally be able to share my stories.
Habitat for Humanity in Alaska
Last summer, having just graduated from college and looking to have one last adventure before I started searching for a full-time job, I decided to spend 1.5 months traveling to different cities within the U.S. as a congratulation to myself. Two weeks out of that month and a half was dedicated to my first Habitat for Humanity trip and my second time away from mainland America.
Going in Blind
When I signed up for this trip, I knowingly went into it completely blind. I didn't know anyone else on the team and knew very little about using tools to construct a home. Looking back, I realize that was the best way to do it. Just jump right in, eliminate my expectations, completely immerse myself in the project, journey, or destination, and have fun.
Of course, when I was sitting at the airport impatiently waiting for my flight, all of these panicky thoughts were running through my head like "What if there is nobody else my age?" "What if everyone else knows what they're doing?" so on and so forth.
Sooner or later, I was forced to put those silly thoughts to rest, let go of the things I couldn't control, and just go with the flow. But don't get me wrong, for as nervous and scared as I was, excitement was as equally present.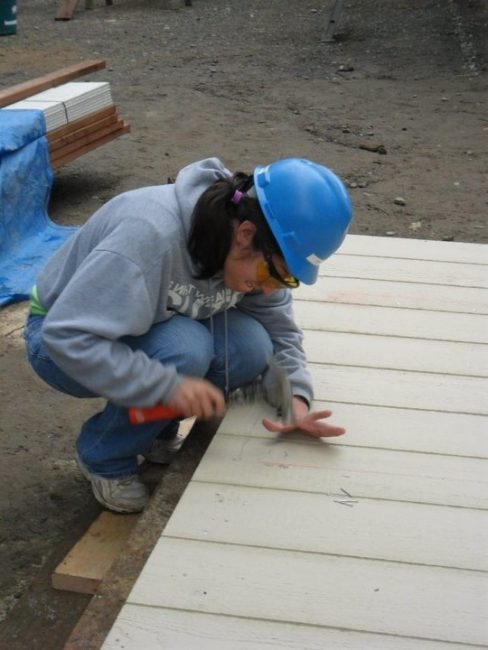 Meeting the Group
Fast forward to when my team leaders picked me up from Ted Stevens International Airport where I immediately met some of my teammates, and it turned out that there were in fact people my age, teenagers, and even folks in their 80s. You can imagine my relief and immediate return to comfort.
From the airport, we were escorted in an old-school Scooby Doo van back to the church where we slept on air mattresses and had a spacious communal dining area for everyone to eat and converse. It certainly wasn't anything fancy, but it was cozy. The two girls I roomed with, Sara & Paloma, are a few years younger than me, but they both have the same sense of humor as I do which made it easy to get along.
At night, we'd fall asleep laughing our heads off, and we grew close over the two weeks we had together. The room we slept in had two whiteboards on opposite walls, and every night before we went to bed, we wrote inspiring quotes on the boards to express our thoughts, gratitude, appreciation, and what we learned from the day.
End of the Trip
At first, the days seemed to drag by, but after about five days, I didn't want to go home. We worked at the construction site Monday through Friday from 8am-4pm for two weeks. During that time, I got a lesson on the proper use of power tools, helped paint the fence for the backyard, built storage sheds, worked on a bit of interior framing, and did so many things I never thought I knew how to do.
We took half an hour out every day for lunch when our team leaders would take a few minutes to read an inspiring story, quote, etc. and then open it up for discussion. Those moments of unity, bonding, and sometimes vulnerability with complete strangers who have quickly become new friends are something I hope everyone can experience in their lifetime.
Fun Activities
The evenings and weekends were saved for the fun activities including hiking, bike riding, mountain climbing, house visits hosted by National Habitat employees and leaders, and a myriad of other adventures. Our team leaders took us out one evening to go moose observing, and I was fascinated by how much they seem like such gentle creatures.
They wander onto different paths much like geese aren't afraid to stop traffic on a main road. It felt inappropriate to actually eat moose later in the trip, and for those of you who are wondering, it tastes just like a regular hamburger. I don't think I'll be eating moose again anytime soon, but since the unique opportunity presented itself, I had to take it.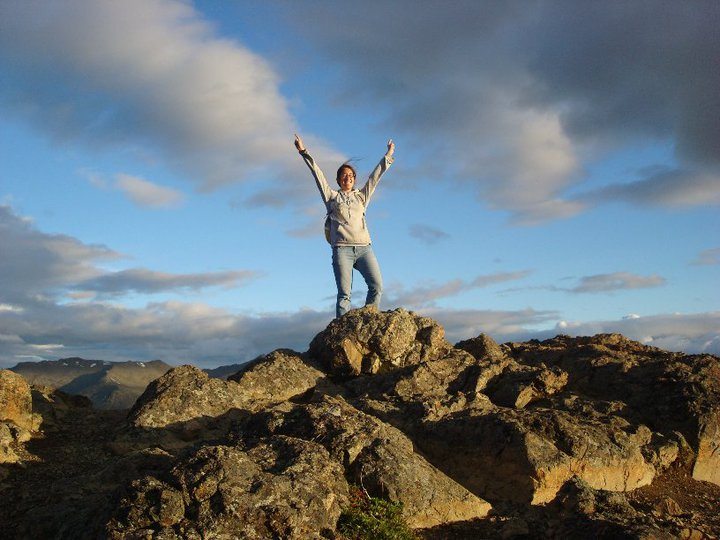 Mountain Climbing
Hailing from the flatlands of the Midwest, mountain climbing is not available as a recreational activity so it was a real treat to be up close and personal with such beautiful landscaping and scenery. Now keep in mind that I do exercise regularly, but I am not necessarily in shape for extreme sports. Given my lack of previous mountain climbing experience, you can imagine my difficulty getting to the top.
At the halfway point, I was ready to stop, but there is something about traveling in a pack that motivates you to finish what you started. Climbing a steep path very fast made it difficult to breathe at certain points, but it was the best workout I've ever done.
Being doubtful of whether or not I would make it, the sense of accomplishment once I finally reached the top was overwhelming and a real "wow" moment. I felt like I could do anything after that, if I continued pushing myself to new heights.
There aren't any words in the dictionary that do justice to the beauty of Anchorage and so many other places around the world. I plan on visiting again one day along with a stop in Juneau.
Growing From the Trip
All I know is that I grew by leaps and bounds as a daughter, a friend, and a human being. I learned more in those two weeks than I did in four years of college, and I am making it a priority to continue doing volunteer work whether it's with Habitat or other charitable organizations.
Help me reach my goal of $7,000 to fund two Habitat for Humanity trips next August/September in Kenya and Zambia to help build homes for impoverished families. If you'd like to make a donation, please click here. To learn more about Habitat for Humanity, visit their website here. To see photos from my first Habitat trip in Anchorage, Alaska in July 2010, click here.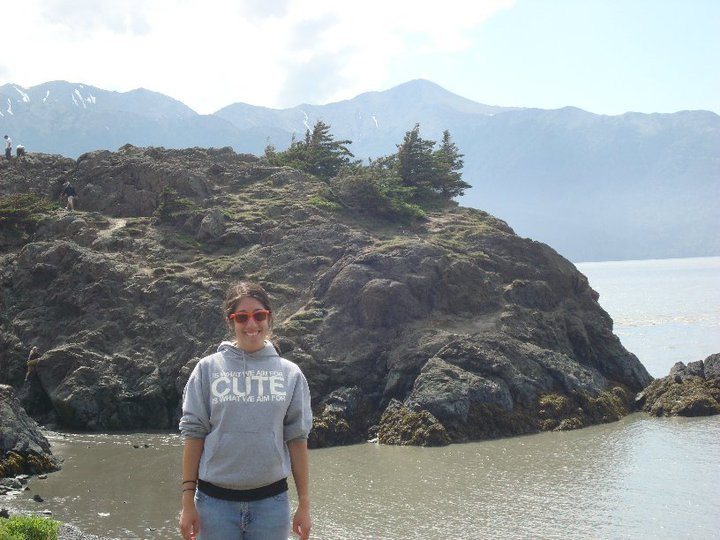 "A girl with one foot in multiple worlds.
I am an independent Detroit native, stubborn New York City devotee, and working towards making every corner of the world a little slice of home. Aside from being a passionately curious traveler eager to learn about the world through my own eyes as opposed to the media, I am a pop music junkie, a big kid at heart, and a sucker for fresh, organic foods. Follow Kimi on Twitter at @WSouldier tumblr and google+.
Read More
10 Things You Need to Know Before Living in a Campervan
Ice Climbing The Canadian Rockies, A World Class Adventure