Did you know that you can get Canada's Adventure Couple in your email or reader daily?
Ever wonder what this little icon is?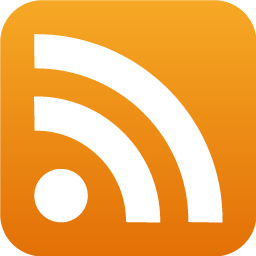 A feedreader is a place where you can see all your favourite blogs at once through RSS – Really Simple Syndication. Before we started ThePlanetD, I didn't have the faintest clue as to what a feed was. I simply bookmarked my favourite website (or wrote it down in my journal) and came back to it every few days to check on what was new.
A feed eliminates all this. 
With RSS you can eliminate a step. Your reader gives you updates from your favourite websites all at once. With hundreds of blogs that we follow daily, we can quickly browse each box to see if there is new content, look at the title to see if it catches our eye and with a quick click, we can read their latest post!
I used to think that feeds went straight to my homepage.
When I first signed up for iGoogle I subscribed to a bunch of sites expecting to see them on my Google homepage everyday. After a couple of weeks I finally realized that I had to sign into iGoogle to see them. It opened up a whole new world. I can see the latest articles from Prudent Baby, Lauren Out Loud and A Little Adrift all at once!
A shot of one of our readers, hundreds of blogs right at our fingertips!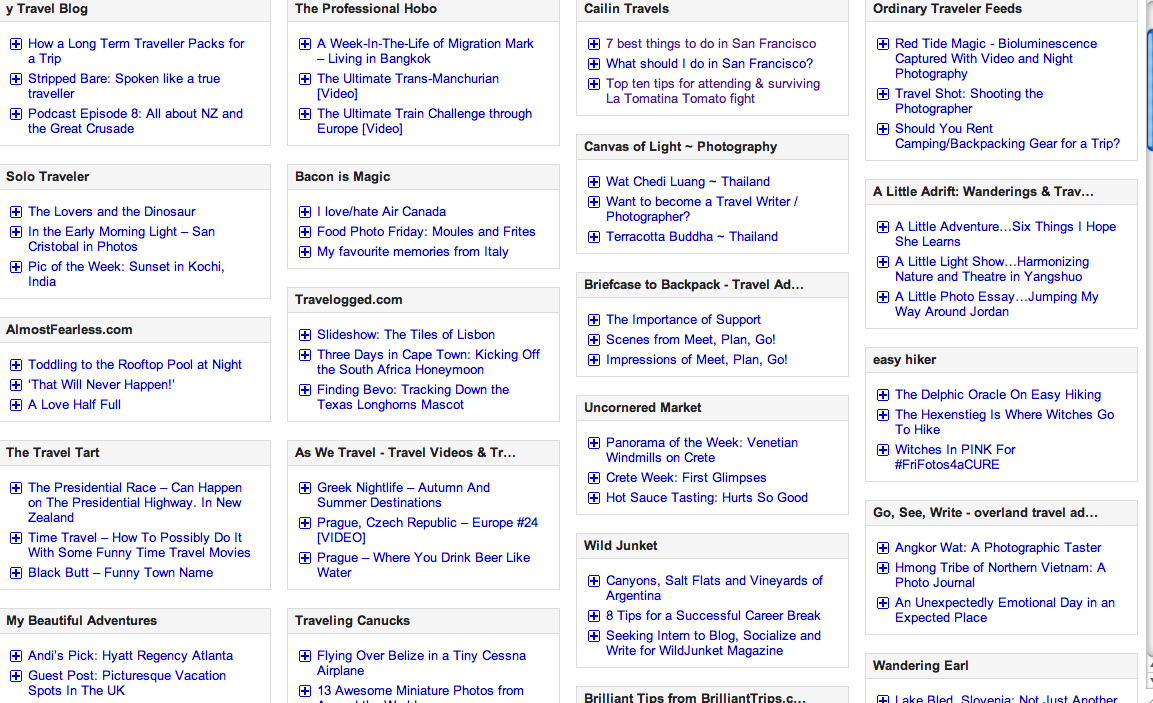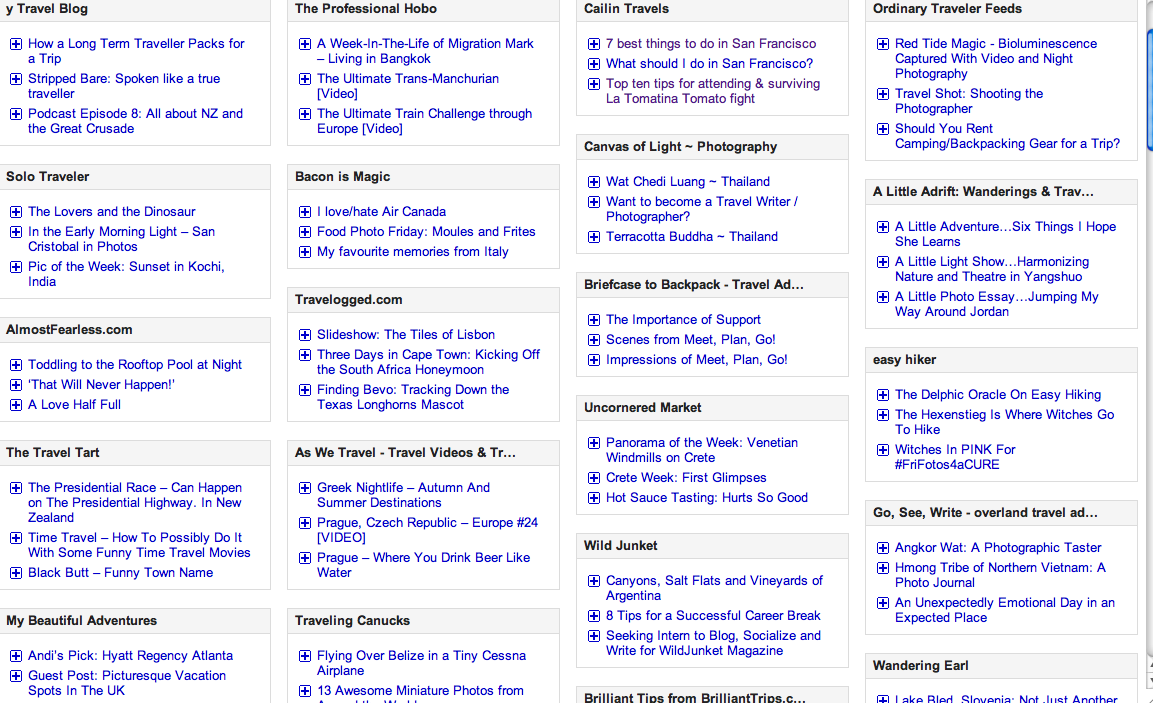 While some homepages do have feeds like MyYahoo, I mostly iGoogle as my specific reader.
The first thing you need to do is sign up for a reader like iGoogle or any of the newsreaders listed in the photo below. When you sign up for our RSS Feed, we give you the option of choosing from many! Then click on our icon in the top right hand corner or go to our feed now and get your first (or hundredth) feed onto your page. You will have the choice as to where you want to read our feed. Either email, iGoogle, MyYahoo etc.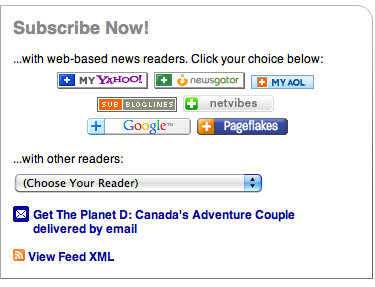 Why come searching for our content when all you have to do is open your email, look at the headline and decide if you feel like reading today?
Don't want to use a Reader or homepage?
You can sign up for email subscriptions.
If you have only a few favourite websites to follow, you can sign up for their syndication to come directly to your mailbox. Check out the title of their latest post each day and see if it catches your eye. You can then and either click on it to read more or delete it and wait for tomorrow.
We have a few websites that we subscribe through email. It's easy when going through my mail each morning and see their title in our inbox. We take a quick look and decide if we have the time to read it, if it looks like something we're interested in exploring more or if we are going to give it a pass today.
It's So Simple!
So if you haven't signed up for ThePlanetD, What are you waiting for? We have a whole new editorial calendar where we are going to be accepting guest posts, giving bloggers tips, sharing our favourite websites and telling our best travel stories. You won't want to miss a thing in the coming months!
To sign up for our RSS Feed click on the icon below!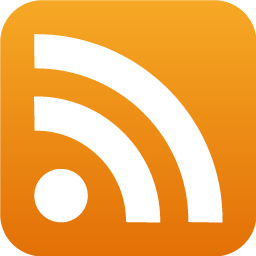 If you want us in your email inbox Sign up here!