We started travel blogging because we were worn out and exhausted with our jobs in the film industry. We were working too hard, had gained weight and let ourselves get drastically out of shape. We were struggling to find balance in life. We lost a connection in our relationship and we were tired and needed a change. It was travel that reignited a passion in our lives and in our relationship, and since that first trip to Thailand in 2000, we transformed our lives to live our dreams. In 2009, we started this travel blog and have taken it farther than we ever could have imagined. We are  thrilled and excited to be able to work and travel together and we love our careers. Our passion has turned into our job.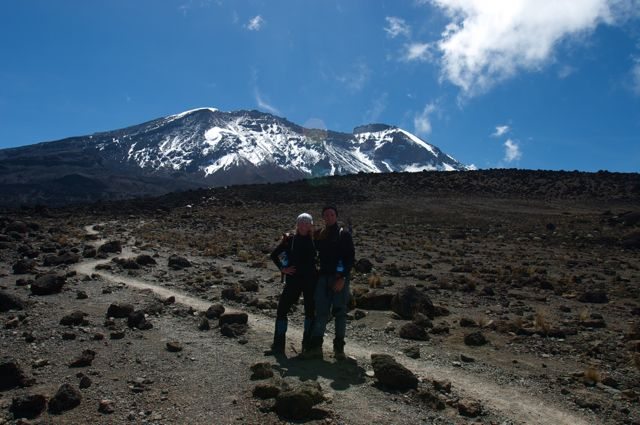 But in the past couple of years, we've lost balance. While trying to find perfection in life, we've been drawn back to old habits of working too hard and indulging too much. We were in the best shape of our lives five years ago after cycling the continent of Africa. We kept that momentum going through 2011 by climbing to Mount Everest Base Camp, practicing Yoga in India, studying Muay Thai in Thailand and kayaking, hiking and biking around the world. Then, as our travel blog became more successful and demands came higher, we found ourselves close to where we started.
It seems that our personalities won't let go of that drive to succeed or that yearning to work hard to be the best we can be. While we're happy with where our careers are taking us, we're not happy with how our lives are turning out. We're gaining weight, working too much instead of taking the time to enjoy the little things and we're not giving our relationship the time it needs to keep the passion alive.
The difference between how we felt before we quit our jobs in the film industry and how we are now, is that we are aware of what needs work, and we are aware that we are out of balance. We talk about how we need to get a hold of the work load so that we can enjoy life again and how we need to start a regular workout routine that we can keep up even while traveling around the world. We know that if we keep up this pace of work and travel, we will burn out in a few years and now that we have finally found the career that fulfills everything we've ever wanted out of life, we're prepared to do anything to keep that from happening.
Finding Balance once and for all
We decided to stay closer to home this summer to take hold of our lives again. For two years we've had a furious pace of traveling over seven continents and countless countries. While we have loved every moment of the adventures we've had and wouldn't change a thing, we now need to make sure that we are traveling for all the right reasons. We are more selective of the projects we take and the destinations we choose. We are taking time after each trip to do the work that needs to be done before taking off on a jet plane again and we are penciling in evenings with friends and family.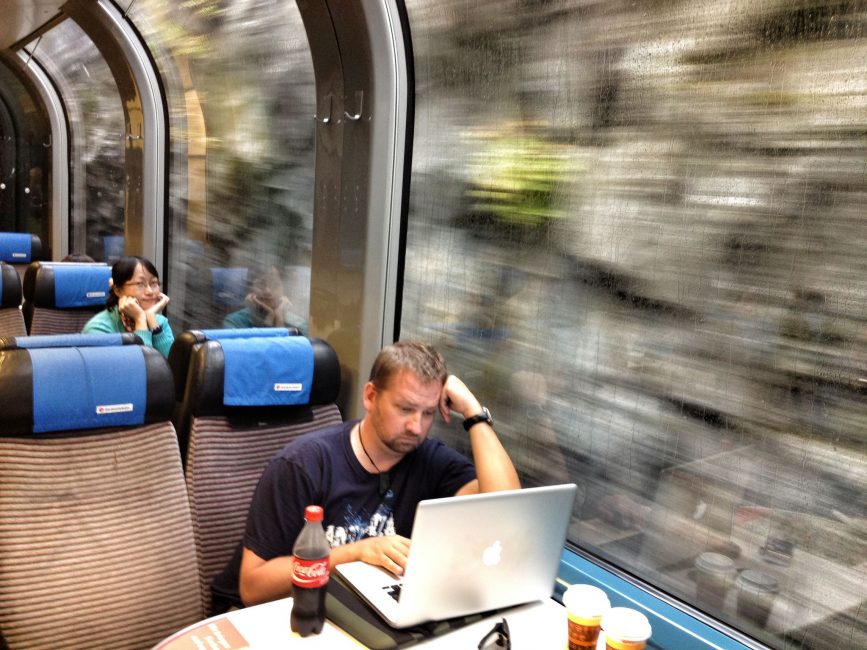 It's not going to be easy and our biggest challenge is to find those two people again. Our former selves who we were so proud of when we crossed the finish line in Cape Town South Africa after cycling 12,000 km through 10 countries. We want to have it all and we know that it is possible in life to have it all. It just takes a lot of dedication, work and commitment. A commitment to slow down, a commitment to work hard when the occasion calls for it and a commitment to eat right, work out and take a break when we need it.
The Expedia Film Contest with NFFTY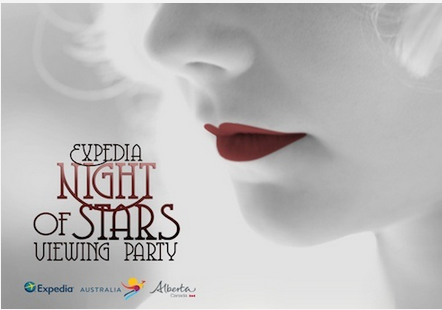 The Expedia Find Yours campaign has been one of the most inspiring campaigns that we've ever worked on and when we saw that they were partnering with NFFTY to send a travel blogger to one of five locations around the world to be the star of a 2-3 minute film for Find Yours, we knew we had to give it a shot.
Giving Back
If we were chosen, we would ask to find our balance again in Morocco. After the Tour d'Afrique, we had our sights set on taking part in the Marathon des Sables in Morocco. Funds at that time didn't allow for it as we had to go back to work upon our return from Africa, but we always had it in the back of our minds that we'd do some sort of Epic desert crossing once again in our lives. I don't know if we could qualify for the Marathon des Sables at this point, but It would be amazing to trek in Morocco and push ourselves to the limits again.
We also have wanted to join forces with a charity. We raised money for Plan Canada while cycling Africa and for the Christina Noble Foundation when driving from England to Mongolia in the Mongol Rally. We give regularly to our favourite charities and have taken up smaller charitable campaigns. We've watched our friends Lorri and Shawn start a selfless charity called RAKEverywhere (Random Acts of Kindness Everywhere) and we've now made it our number one priority to give back. Now that we can finally take care of ourselves, we have the means and dedication to make life better for others.
Visiting a Plan Canada Project in Malawi
Balance in all Aspects of Life
It's all about Balance. Balance to not only have health, success in our careers and fulfillment in our lives, but to make a difference in the world. It doesn't have to be in a big way, but in our way. If we can do something with our travels to make the world a better place, that would mean we're doing our job.
We felt terrible when a friend asked us to join her in the O Course later this summer to help fight MS and we had to drop out because we knew that there is no way we'd be prepared to tackle 18 miles of gruelling marine obstacles by July 25th. We vowed that the next time someone invited us on a challenge, we'd be ready to instantly say yes.
 Balance Through Adventure
Recently we saw an eight day trek through the Sahara for charity. Any charity of our choice. It would be a great training for the Marathon des Sables which we could prepare for for 2014 and we'd find our balance once again. The balance to face the elements together, push ourselves to the limit during a great adventure, and transform our bodies and minds back to optimal health, all while giving back to those in need.
I don't know if our essay will be chosen, but by writing this post, we are inspired all over again. We're inspired to get back on track and make new goals. We're inspired to get back to the basics of why we started this travel blog and why we chose adventure as our choice of travel. It's what has always kept our relationship strong. Adventure is what makes us happy. Adventure has always given us purpose and it was finding adventure that started our road to finding balance all those years ago. Now we're ready to find balance again. I think it's going to be easier the second time around.
You Might Also Enjoy