With everything from castles to cake, not to mention some of the most geologically diverse landscapes in the UK, there are plenty of reasons to explore Dorset.
Reasons to Explore Dorset
Located on the southwest coast of England, acclaimed landscape photographer Andy Farrer discovered there's a lot to get excited about in Dorset and its beaches are about to become film stars in 2018, too; Especially after he and fellow photographer Antony Spencer guide a special 'The Purbeck Coastline Of Dorset' photography workshop from January 24-26, 2018
1: Incredible coastal landscapes to explore and photograph
The Jurassic Coast section of the Dorset Coast is so breathtaking and geologically diverse that it gained UNESCO status. At one end of the coast is the chalk downland and stack at Old Harry, while, just a few miles away, you can find Kimmeridge, a shale bay with cementstone reefs, which is as popular with fossil hunters as it is photographers.
Note: All photographs of Dorset in this post are taken by Andy Farrer who will help you capture your own amazing photos if you explore Dorset with him. th
The arch at Durdle Door, formed across the ages, is easily the most famous coastal landmark on the coast. When you explore Dorset you'll see that the coast benefits from coastal sunrises and sunsets throughout the autumn and winter and right up until spring, when the sun is low in the sky and the landscapes are perhaps at their most photogenic.
2: Castles and fascinating ancient history to discover
Corfe Castle is probably the best known castle in the UK. Built by William the Conqueror, the castle dates all the way back to the 11th century, one of the most iconic survivors of the English Civil War.
Although it's now just a ruin, it still commands a considerable presence. It looks incredible emerging from the mist on a still morning.
There are also numerous Bronze Age and Iron Age hill forts around Dorset, boasting terrific views of the county, such as Hambledon Hill, Hod Hill and Egaardon Hill. Knowlton Church is another photogenic slice of history. The 12th century Norman Church stands in the centre of a Neolithic earthworks, just north of Wimborne.
3: Experiencing Zen-like peace and quiet
Dorset is one of just a few English counties with no motorways, so once you arrive there, you really feel as though you are away from the hustle and bustle. Many visitors say they sleep better than they have in years when they stay by the sea, which is how the Victorian seaside towns gained their popularity and gave rise to busy popular resorts.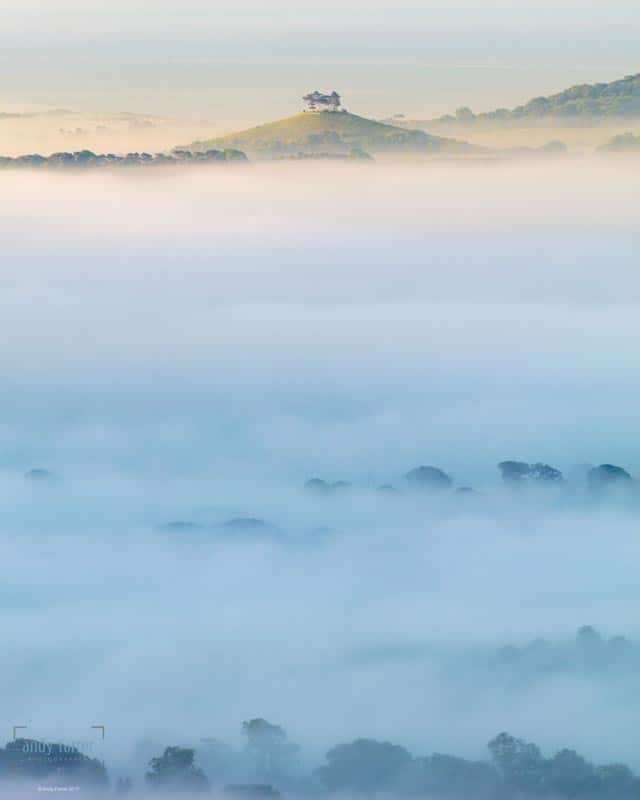 The off-peak seasons offer a far more relaxed pace than the summer months. There is something very invigorating about a walk on the South West Coast Path with the wind blowing away the cobwebs, hearing the waves crashing and birds soaring overhead.
4: Finding tasty food is a piece of cake
There are several varieties of apple cake to be found in the southwest of England, including Somerset apple cake and Devon apple cake. But if you've never tried Dorset Apple Cake, you're missing out. So tasty is this rustic fruitcake that Dorset has claimed it as the official culinary symbol of the region.
There's plenty more down in Dorset to get foodies excited. Dorset Blue Vinney cheese is a favourite hard, crumbly, blue cheese made from skimmed cows' milk. Dorset also produces a fiery chilli pepper, the Dogset Naga, which has a reputation for being the hottest in the world.
Thankfully, there's plenty of good beer to help you cool your mouth down on tap at award-winning pubs, such as The Square And Compass, which has been an alehouse since 1776 and run by the same family for over 100years.
5: Beaches that have become film and TV stars
Dorset has long been favoured for geography and geology field trips as there is a wealth of remarkable coastal features within the county, from sandy beaches, like Studland and Swanage, to the fossil-rich Kimmeridge Bay shingle beach at Durdle Door.
One of those beaches – the 18-mile long shingle beach at Chesil – is about to become a little more famous. English author Ian McEwan's excellent novel On Chesil Beach has been adapted for the screen and will be in cinemas in 2017, starring Saoirse Ronan and Billy Howle. That might mean the beach receives a bump in visitor numbers this summer.
Portland, West Bay and Lyme Regis, also on the coast are all photogenic and have featured in films and TV shows, from Dr Who to Broadchurch.
6: Birdlife that's worth warbling about
Arne RSPB Nature Reserve has also spent a bit of time on TV; it was home to the BBC's Springwatch and Autumnwatch last year.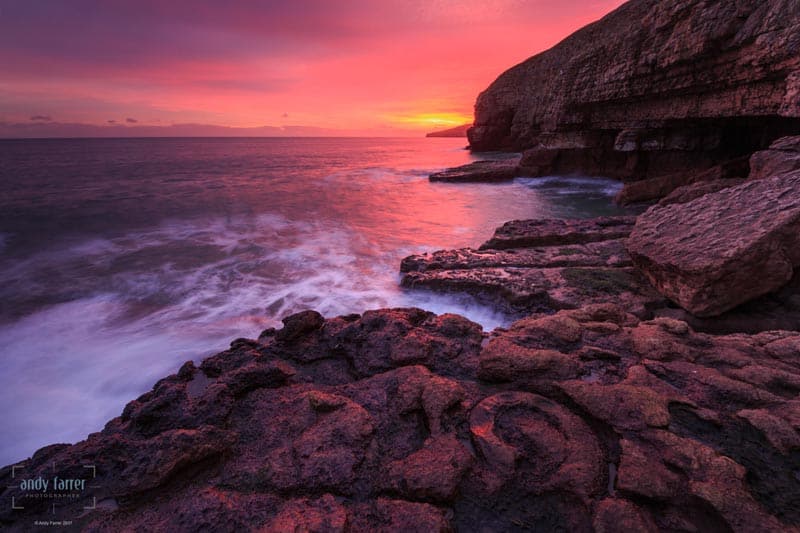 Found on the edge of Poole Harbour, this reserve has a diverse mix of woodland, open heathland (home to the rare Dartford Warbler) with views of Corfe Castle, and coastal lagoon, rich in wading birds. Sika deer are regularly seen here too.
Short-eared owls can also be seen hunting at Portland in the winter, as they shelter in the UK from the Scandinavian winters.
Book Your Dorset Photography Tour
Photographers Andy Farrer and Antony Spencer will be guiding a special 'The Purbeck Coastline Of Dorset' workshop in Dorset from January 24-26, 2018. For details, see The Purbeck Coastline of Dorset.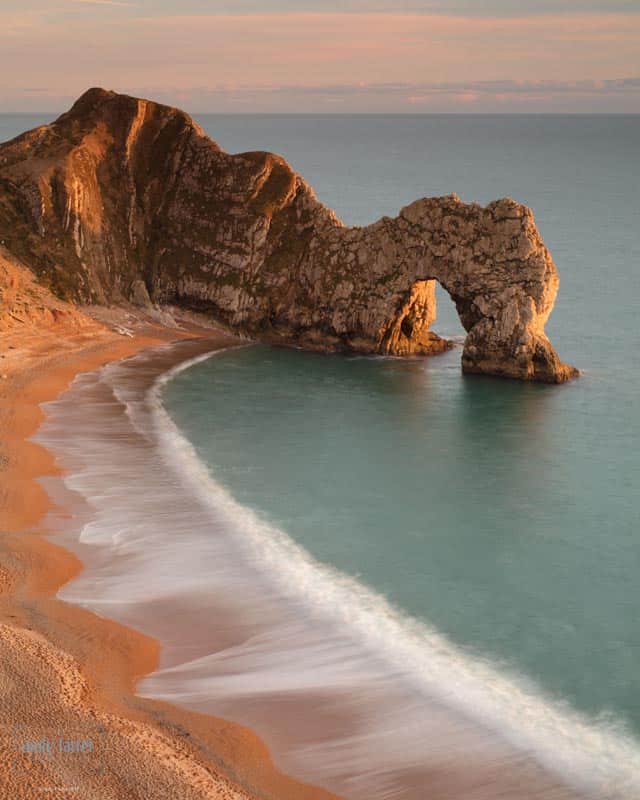 Andy Farrer will also be guiding more in 2018, including Morocco and England's New Forest. For more info on his other photography tours visit Andy Farrer Photography and Tutor Tours 
Only two spots remain for Dorset, book now!
For more on Andy's photography, visit his photography website and gallery . Follow him on Instagram at andyfarrerphotos
---
Read More:
The Best Landscape Photography Tutorial Ever
The Complete Travel Photography Gear Guide
How to Improve Your Photography with Filters
You Might Also Enjoy