Canada has some of the most magnificent National Parks on earth.
The scenic parks allow for the best hiking, paddling and biking conditions in the world. With unspoiled wildlife, clear icy blue rivers and lakes, untouched wilderness and an abundance of national and provincial parkland, it is no wonder that families make it a point to get outdoors each weekend and spend some quality time with nature.
While Canada has many National Parks, there are three that stand out in our minds that we have immensely enjoyed over and over again.
In honour of 
Shredded Wheat Canada's
Family Discovery Pass to Parks Canada Giveaway we thought that we would share our picks with you.
Ontario and Algonquin Park
There is nothing like getting a group of friends and family together to enjoy a great Canadian tradition: canoeing in Algonquin Park. A person can spend weeks exploring the rivers and the lakes at the historic site. The act of paddling calms your mind and melts your cares away as you focus on nothing but taking in your surroundings with each stroke of the paddle. The fresh air clears your head and lungs and the sight of wildlife sends the excitement-o-meter into overdrive.
Algonquin Park is filled with wildlife. The odds are in your favour that you will see the great blue heron or playful otters, the elusive black bears or the mighty moose. The chances of spotting wildlife are excellent and even if you don't, fun paddling and challenging portages will make you proud of your accomplishments.
Camping in the wilderness is a right of passage for Canadians. You haven't truly lived until you have gathered firewood and pitched a tent in the middle of a forest clearing to tell ghost stories by firelight.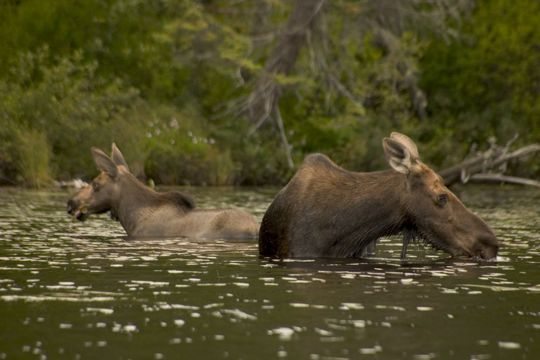 If you haven't been camping lately or even at all, what are you waiting for? Head out to Canadian Tire, stock up on your camping gear and invite your family and friends outdoors for a weekend of fun in any provincial or national park in Ontario.
Alberta and Jasper/Banff National Park
I don't think I have ever seen such stunning landscape anywhere as in Alberta. 
The Athabascan Glacier
is one of the most impressive accessible glaciers on earth and Victoria Glacier, which overlooks 
Lake Louise
boasts some of the most picturesque scenery in the world. Between Banff and Jasper National Parks, there are numerous glaciers, lakes and trails to explore.
It is a year round playground for tourists.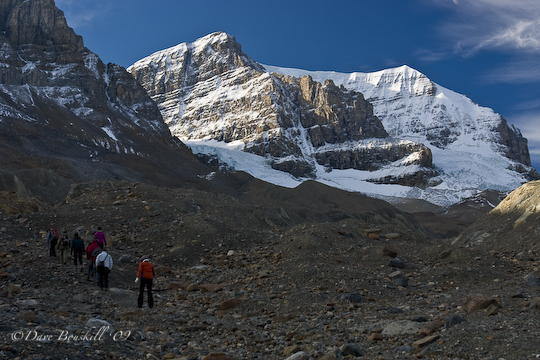 Alberta is an adventure lovers' dream with world class skiing, mountain biking, white water rafting and rock climbing. You can spend 365 days outdoors taking part in an active lifestyle.
And true Albertans do! The cold weather can't keep a cowboy down and the people of Alberta (the province where I was born) are some the most active in Canada.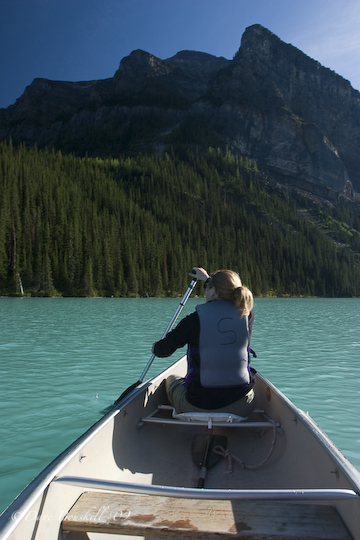 Get yourself out on Lake Louise to try your hand at canoeing, or take a guided trek on the glaciers. You don't have to be an extreme mountaineer or downhill mountain bike racers to enjoy the outdoors in Alberta. There are hiking and biking trails for all levels of fitness. Go on a trail ride and partake in the cowboy way.
Start small and work your way up to becoming a great Rocky Mountain adventurer.
Quebec: Mont Tremblant National Park
Quebec may be known to the outside world for it's nightlife in Montreal and rich history in Quebec City but it also has some incredible national parks. In fact, just a short drive north of Montreal, you will find yourself in Mont Tremblant. Although it's best known for the best skiing on the east coast of North America, it's also a fantastic summer destination.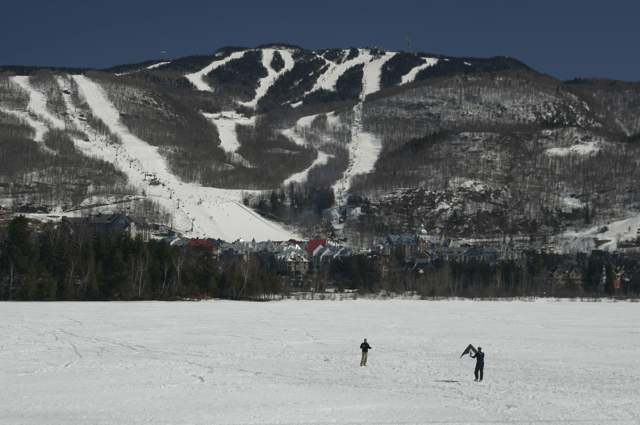 A new Via Ferrata has opened up, downhill mountain biking has been in full force here for years and of course the great Canadian hiking and paddling tradition is alive and well.
Situated in the centre of the Laurentian Mountains, it offers everything that the outdoor and nature lover could possibly want.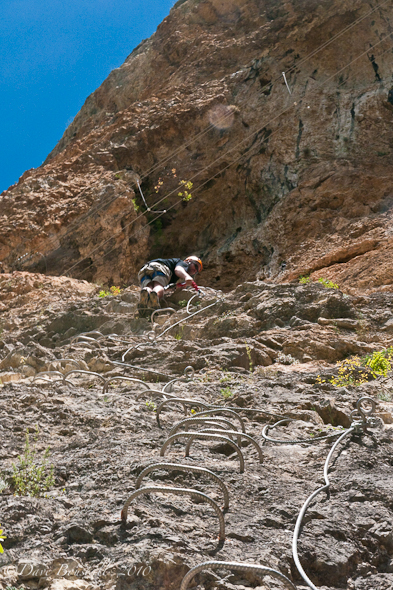 Mont Tremblant is also very organized when it comes to family activities.
You can spend your day hiking and cycling, climbing walls in the summer or snowboarding, snowshoeing, and dogsledding in the winter. After your fun-filled days of exciting activities, you can meet up, enjoy the culinary scene at the Mont Tremblant village and eat at its many bistros and cafés before taking in some nightly entertainment. The location brings people together, allows you to get in touch with the outdoors and to promotes a healthy lifestyle.
Want to get your family outside this summer? Then head over to Shredded Wheat Canada's Facebook page to see how you can win your own Family Discovery Pass to Parks Canada.
This post is part of Shredded Wheat's promotion and development of healthy active lifestyle choices for Canadian adults and we are proud to be their resident travel expert.
Share your favourite Canadian National Park memories with us!
You Might Also Enjoy