I place my luggage on my bed at the Pellegrino Palace Hotel in Vieste and step out on the balcony to catch a glimpse of the beach and fill my lungs with unfettered sea air. I lean out over the railing to watch the waves surge back and forth. I have landed straight onto the spur of the Italian boot, in a place called the Gargano Peninsula in Puglia, Italy. 
The name might not be familiar to many, but Gargano, with its arboreal hills and gorgeous seashore, is ideal for those yearning to adopt its slow-paced, relaxed and carefree way of life.
Gargano Puglia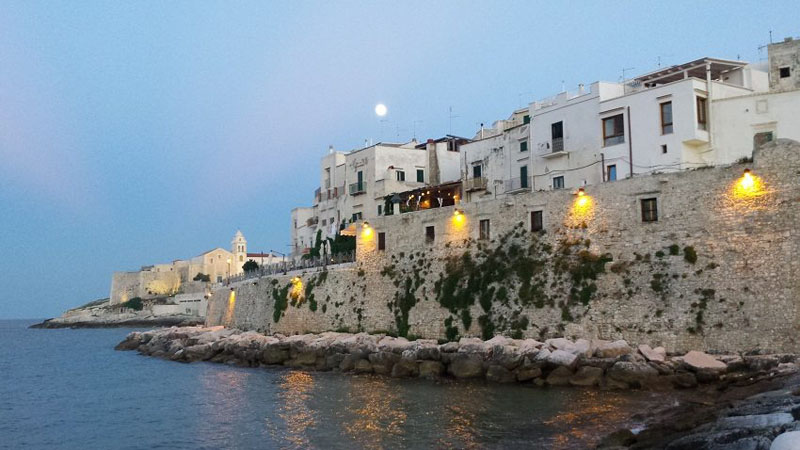 So what does Gargano have to offer? It's wide variety of activities and sites mean that it is the perfect locale for almost every type of traveler from the foodie to the adventurer. Let me break it down for you:
Culture
Italy has more UNESCO World Heritage Sites than any other country in the world, so it comes as no surprise that one of these sites is located in Gargano.
Monte Sant'Angelo offers travelers a mystical experience that is memorable even for those who are non-believers.
Built in the 13th century the Sanctuary of Monte Sant'Angelo is the oldest shrine in Western Europe and is dedicated to Michael the archangel who allegedly appeared in the grotto where the shrine stands.
This sanctuary became a UNESCO World Heritage Site in 2011 and is definitely an interesting site to see. Those who wish continue can visit San Giovanni Rotondo, which is the home of the Shrine of Padre Pio and the second-most visited Catholic shrine in the world.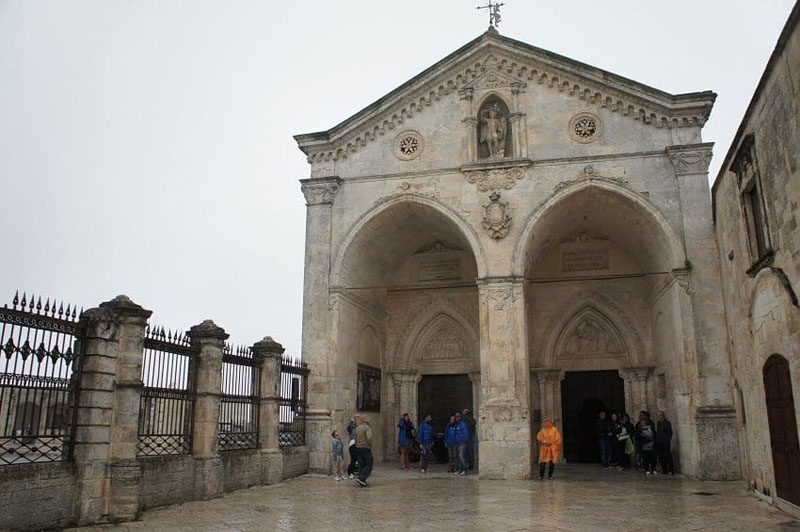 Seaside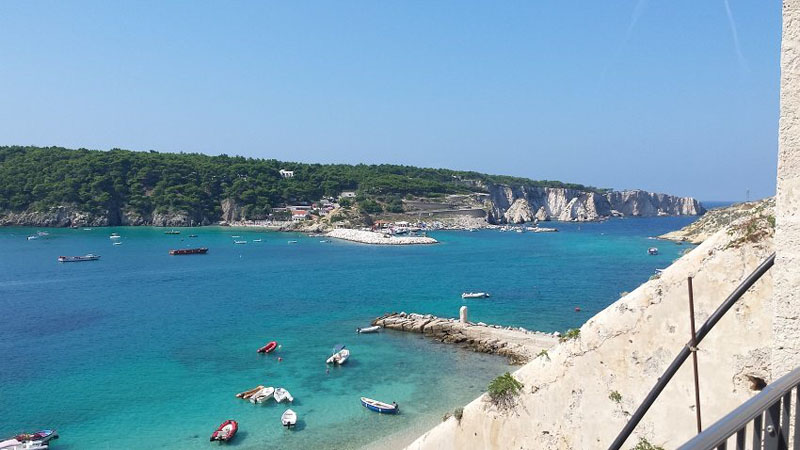 If culture isn't your thing, than Gargano is known for its coastline, beach resorts and the Tremiti Islands, the only Italian islands in the Adriatic sea.
Peschici, perched above a turquoise sea and a long stretch of beach, is the perfect locale for those who love to lounge in the sun all day before heading into town to enjoy a spritz while watching the sunset beyond the horizon.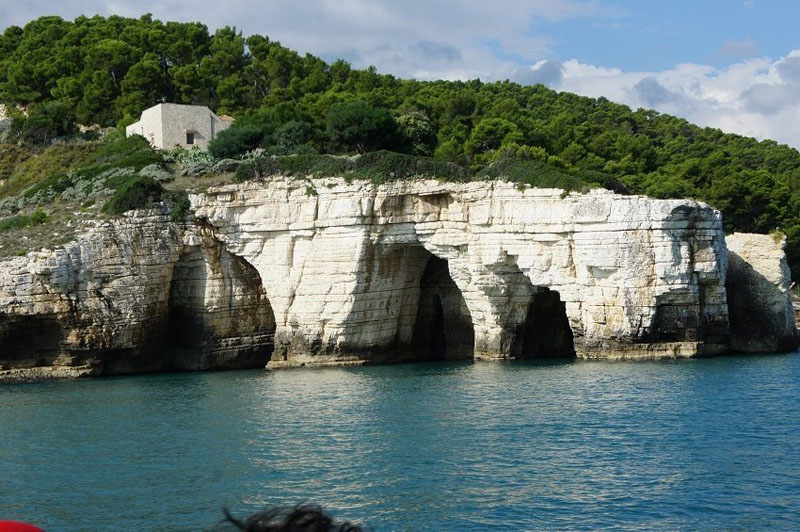 For those searching for a little more adventure, than I would suggest a trip to Vieste.
For 15€ jump on the Motobarca Desirèe Grotte Marine di Vieste for a tour of the town's scenic coves or if have more time, take a boat ride to the Tremiti Islands.
This beautiful archipelago of three islands is located 36 kilometres offshore and is the ideal place for scuba divers due to the number of coves, caves and even a submerged Padre Pio that can be found just beneath the surface.
Nature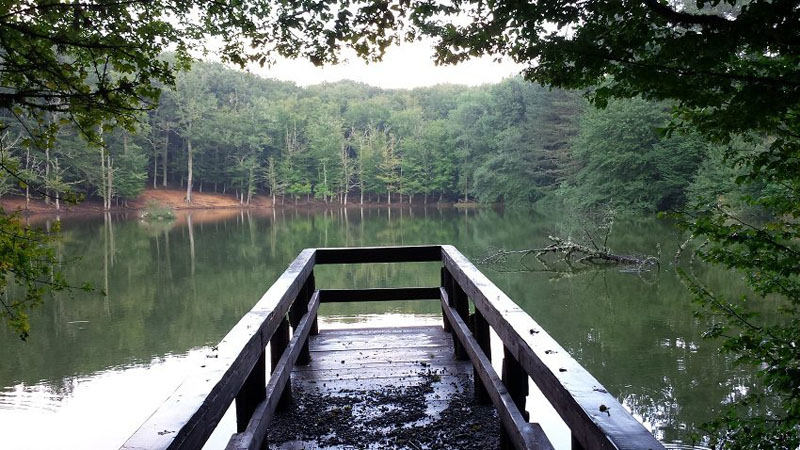 Last but not least, nature lovers can embark on a journey within the Forest of Shadows or Foresta Umbra, a wooded area that covers over five thousand square kilometres of Gargano land.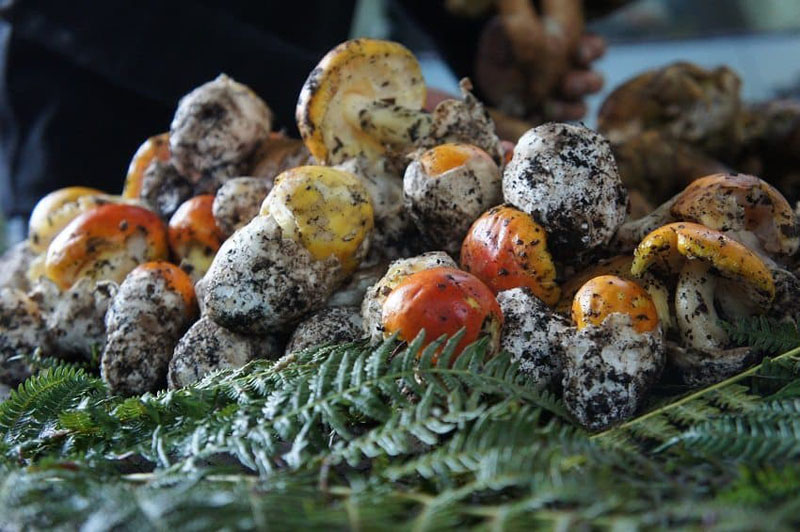 The Umbra Forest has centuries-old plants, more than 60 different types of orchids and a variety of wild and also rare wildlife from wild boar to wild cats. The area has well-marked trails, perfect for hikers and mountain bikers.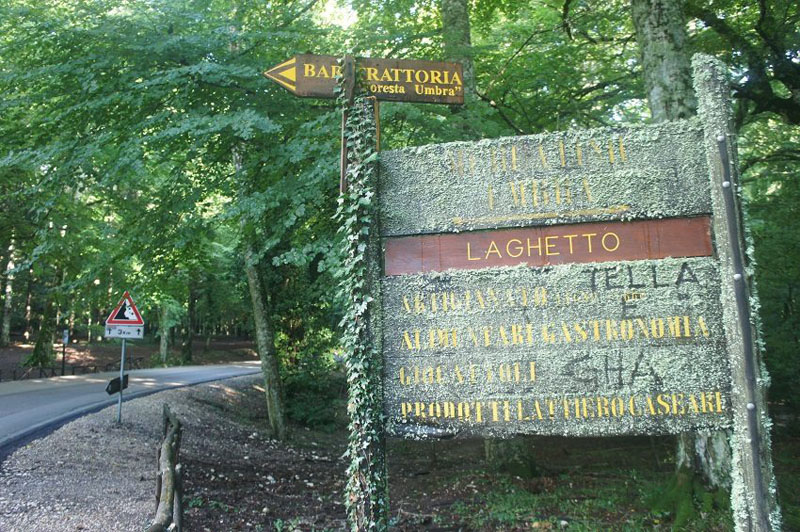 And whether the day is spent enjoying Gargano's cultural wonders, natural beauty or picturesque sparkling turquoise waters, the best way to end a day in Gargano is with a relaxing glass of cold prosecco and dish of freshly caught seafood perfectly cooked and seasoned.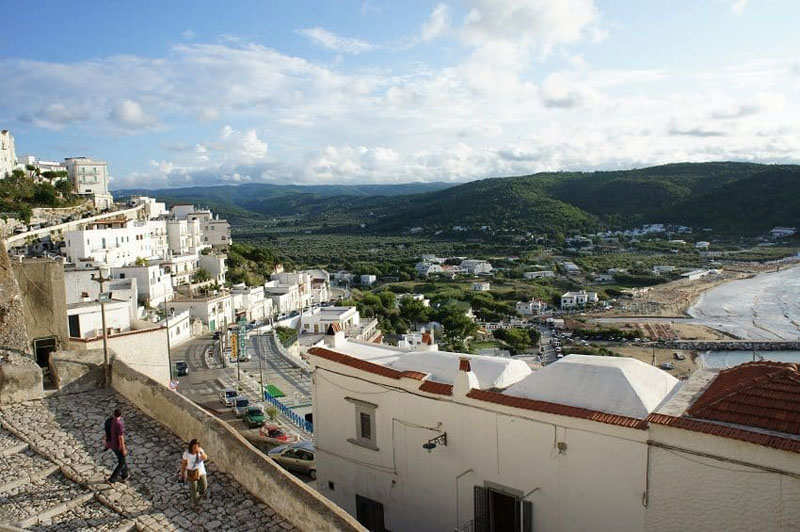 Days like these, make it hard to leave Gargano. But once you leave, it's a place that will stay in your heart forever.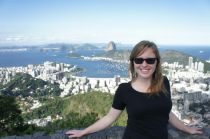 Author Bio:
A self-proclaimed travel fanatic, Yvonne Ivanescu has embarked on a number of unforgettable adventures across the globe.
In 2012 Yvonne launched Under the Yew Tree, a website about travel, green living, food and fashion around the world. She will also be launching her own travel safety book in 2014.
For more around the world travel tips and safety tips, visit Under the Yew Tree or follow her on Twitter and Facebook.
---
Read More
Off the Beaten Path – 10 Amazing Places to See near Rome
7 Unforgettable Reasons to Visit Tuscany Right Now