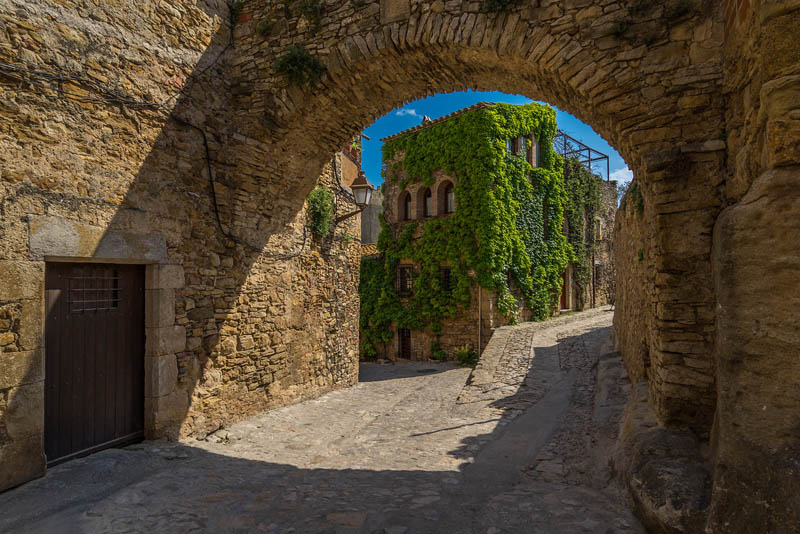 Stepping foot on Croatian soil was a breath of fresh air.
It still has those old fashioned values where people are nice to one another and they greet you with a smile when you say hello.
They care whether you are having a good time or not and give you water with your meals and coffee.
They don't charge you a €3 sitting fee or inflated price just to sit down at a table. Everyone is welcome and everyone is a friend.
This Croatia travel guide will help you plan your next vacation.
Fast Facts
Croatian power voltage is 220 V 50 Hz; Power sockets C & F
The Croatian currency is the Croatian Kuna (HRK) and is around 7 HRK for 1 USD
If you tend to venture off the beaten path, beware of unexploded minefields in inland areas like Eastern Slavonia, Brodsko-Posavska County, Karlovac County, areas around Zadar County and in more remote areas of the Plitvice Lakes National Park. Croatia is expected to be mine-free 2019.
The mines are not in tourist spots and chances that foreigners would visit many of these places are slim. But if you plan on heading to any of the aforementioned areas, stay on cultivated paths and look out for warning signs.
Haggling is not the norm but can be done when shopping in local markets; do not try to haggle in other instances, for example, taxi fees.
Island hopping up and down the Croatian coast by commercial ferry is neither easy to plan nor an efficient mode of transport. The north-south ferries (Rijeka to Dubrovnik) run only two times/week.
In high season, combine coastal ferries with local catamaran service to island-hop independently.
Dubrovnik Tip: Do not walk the City Walls in the middle of the day as it is hot (offering no shade) and crowded, especially if cruise ships are in town. Go early in the morning or late in the day.
SIM Cards:
Readers Receive a 30% Discount with our promo code DDSave30. You can order here and have it delivered or find out more at our post.
Budgeting
Accommodation
Food
Transportation
Getting to Croatia:
Flights: You can check for the best flights to Croatia on Skyscanner.
Transportation:
Metro:
Buses:
Taxis:
Car Rental:
Uber:
Packing Tips
Croatia has two climates; one along the coastline, and one for the interior of the country.
The coast has a typically Mediterranean climate consisting of hot, dry, sunny weather during summer, and relatively mild (and sometimes wet) weather in winter.
The interior winters can be pretty cold.  Snow is very likely and can be pretty heavy during the winter. On the other hand, the summers can often be sweltering hot and with no cool ocean breeze, it at times, can be a little unbearable.
Water shoes – these bad boys are incredibly useful as the Croatian coast is rocky and its beaches pebbly, so everybody wears water shoes. Water shoes will enable you to be more adventurous and explore more unique swimming locations
Water bottle – many towns have public water fountains that have been around since Roman times. During the sweltering summer heat, fill up your bottle and cool off while also saving a couple of bucks!
Swimming suits (plural!) – Croatia is all about frolicking under the sun, lazing at the beach or taking a dip in its pristine waters.
Make sure to bring more than one swimsuit as no one likes putting on a damp suit!
Towel – Many accommodations may provide bathroom towels, but beach towels are usually not provided, at least not without an additional fee.
The protection basics – Travellers should stock up on the essentials: sun block, mosquito/insect repellant containing DEET or a pyrethroid insecticide, sunglasses and a hat.
See our packing tips: packing tip for Europe list for smart travel.
When to Go
Things to Do
Adventure
Kayak through Croatia – take an 8-day excursion and visit several of the country's 1000 islands containing ancient cities with narrow passageways and medieval buildings, old churches and Roman archways.
Culture
What not to Miss
Visit Plitvice Lakes National Park – the park is the oldest national park in Southeast Europe and the largest national park in Croatia. It contains a series of beautiful lakes, caves and waterfalls.
Places to Stay
Check out our favorite booking platforms Booking.com, Tripadvisor and Air B&B for the best deals on accommodation in Ireland.
Booking Resources
Whenever we travel to we make sure to start with these companies.
We have tried a lot of different ones over the years and all of these have consistently proven to be the best when it comes to offering great prices.
We have used every one of these personally and continue to do so.
Booking.com: This is our go site to when comparing prices for accommodation. It is usually the has the cheapest prices, not to mention you get free cancellation and you are guaranteed the best price.
Trip Advisor: What we like about Trip Advisor is that we can look at all the reviews and then book our accommodation.
Air BnB: Airbnb is the main search engine we use when we are looking for a home or apartment rental. It is the best way to stay in areas that offer a more local feel.
Skyscanner: This is the first place we check for flights. It consistently comes back with the cheapest and best options. It allows us to compare a lot of airlines to get the best price.
Hostelworld: With one of the largest databases of hostels in the world, Hostelworld is the go-to site when you are looking for budget accommodation.
Rome 2 Rio: If you want to see how to get somewhere by plane, train, bus, ferry or car Rome2Rio lays it all out for you as well as related costs. I love how they show it all to you on a Google Map and it works offline.
Get Your Guide: For all your day trip and city guide needs, we use Get Your Guide. It has the world's largest collection of things to do with more than 30,000 activities in 7500 destinations.
World Nomads Insurance: When traveling you should always have travel insurance. We have found the best bang for your buck is by far World Nomads.
Related