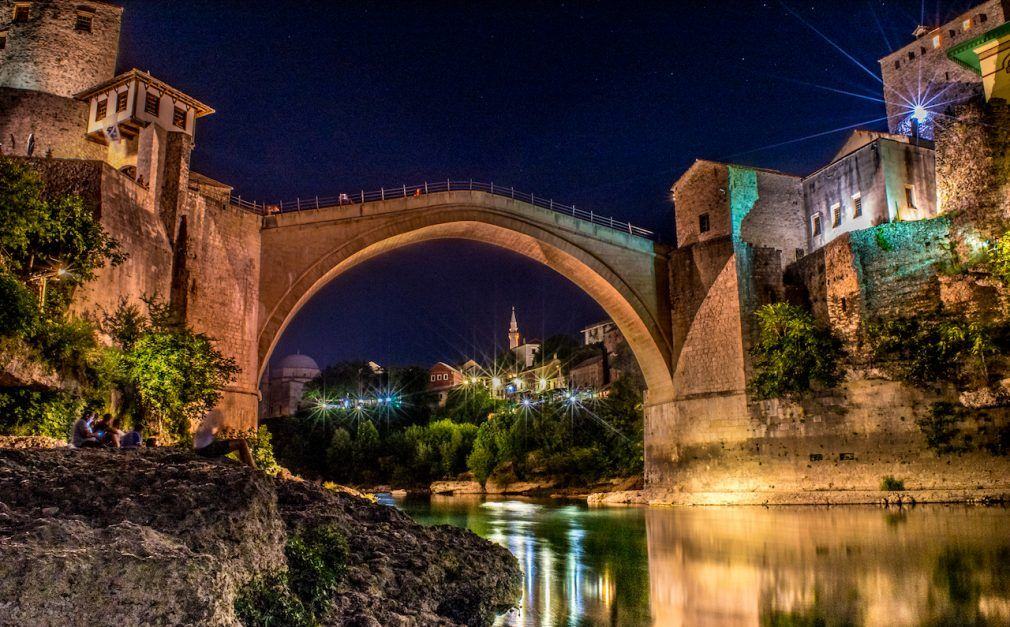 With the country once faced some conflict and wars, Bosnia is now a safe country.
Rich with culture and history and featuring intricate architecture, mountain valleys, waterfalls, medieval villages, and rivers, it is a beautiful place to visit. There are many things to see and do here.
This Bosnia travel guide will help you plan your next vacation.
Popular City Guides
ROME
FLORENCE
SANTORINI
VENICE
Our Highlight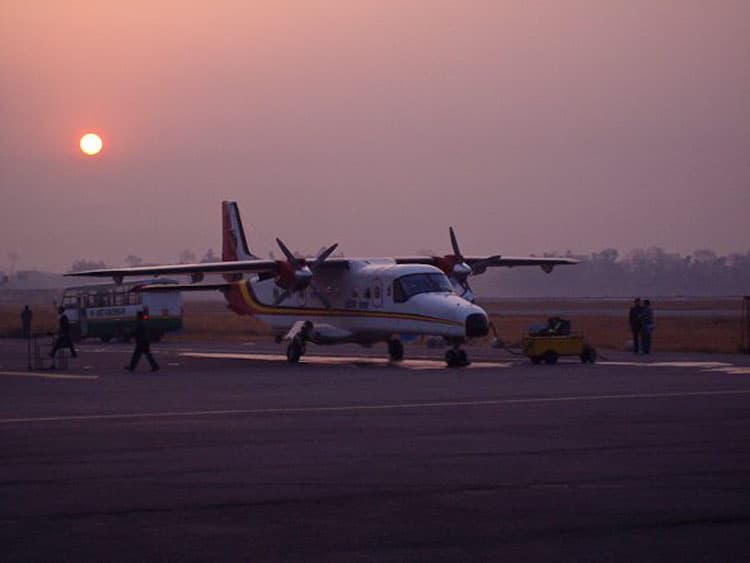 ---
Fast Facts
Power voltage is 230 V at 50 Hz.
The official currency is the Bosnia-Herzegovina Convertible Mark (KM) and 1 KM is equal to 0.56 USD.
The best way to get around is by car.
To enter, you will need a U.S. passport valid for at least 3 months after your trip ends. You do not need a visa if your stay is under 90 days.
If you plan to visit any mosques, make sure to check the dress requirements.
BH Telecom, m:tel, and HT Eronet are the main mobile provider and a prepaid SIM card can be purchased through any of them by visiting local supermarkets, kiosks, or shopping malls.
The value-added tax (VAT) rate is 17%.
Things to See and Do in Bosnia
The Tunnel of Hope: See this popular museum that is housed at the starting point of The Sarajevo Tunnel. The tunnel was once an underground escape route during the Bosnian War and is now a historic landmark. See and walk through parts of the tunnel and learn more about the history of Bosnia by visiting this museum.
Kravica Waterfall: Come see this great 80-foot-tall waterfall on the Trebižat River. Marvel at its beauty, have a picnic, or take a swim in the blue-green water at the base.
. Baš?aršija: When in Sarajevo, stop by this historic market. Operating since the 1400s, this oriental bazaar is the historical and cultural center of Sarajevo. See Balkan architecture and head to the nearby shops and cafes.
Gazi Husrev-beg Mosque: Come see the largest mosque in Bosnia. Built in the 16th-century, this mosque is full of history as well as cultural importance and is considered a landmark of the Ottoman period.
Old Bridge: Also known as Stari Most, this is a rebuilt 16th-century arch bridge in Mostar and is a popular destination. Walk through the bridge to see beautiful views of Mostar as well as the Neretva River below.Come in July and you can also see the popular annual diving competition.
Budgeting
Accommodation
Budget: You can find prices for hostels in the range of 11-22 KM per night. Enjoy hot showers, free Wi-Fi, security lockers, free breakfast, and great locations to nearby tourist destinations.
Mid-Range: For mid-range hotels, expect to pay between 70-130 KM per night. These hotels come with private rooms with flat-screen TVs, complimentary breakfast, room service, a fitness center, and a hotel restaurant.
High-End: Upscale hotels can range from 135-285 KM per night. Enjoy polished private rooms with king-sized beds, balconies and whirlpool tubs, airport shuttle, fining dining options, a spa and sauna, a swimming pool, a hotel café and bar, and a fitness center.
Check out our favorite booking platforms Booking.com, Tripadvisor and Air B&B for the best deals on accommodation in Bosnia and Herzegovina.
Food
Food: Bosnia cuisine is a mix of Mediterranean, Middle Eastern, Balkan, and Yugoslav cuisines. Lamb, beef, and vegetables are staples.
The national dish is cevapi, which are lamb and beef kebabs served in pita bread and raw onions.
Dolma (meat or rice-stuffed vegetables) is another popular dish.
When in a café or bakery, try a burek, a pastry with a meat, cheese, or spinach filling, or try a tufahija, a popular dessert made by stuffing a boiled apple with walnuts and topped with syrup and whipped cream.
In total, expect to pay around 40 KM per day for food.
Transportation
Getting to Bosnia: The Sarajevo International Airport is the main airport to fly into and is located 7.5 miles from downtown Sarajevo, Bosnia's capital. Other major cities like Mostar also have their own international airport.
Flights: You can check for the best flights to Bosnia on Skyscanner.
Train: Trains are a good way to get between major cities. Go from Sarajevo to Mostar, for example, for about 12 KM.
Tram: Sarajevo has its own tram system that is a very good way to explore the city. Fares start at 1.7 KM.
Bus: Buses are a cheap way to get around, with a typical fare being just 1.7 KM for short-distance buses. You can find one of these buses by waving it down or visiting a bus stop. You can also find long-distance buses that travel between cities, with a typical fare being 20 KM.
Taxis: Taxis are a good way to get around. Taxis charge 2 KM as a starting fee and add 1.20 KM per kilometer traveled. An average ride will cost about 15 KM.
Rent a car: To rent a car, you need to be at least 21 years old and have a U.S. driver's license, as well as an International Driver's Permit, which you can purchase for about 35 KM. Drivers between the ages of 21-25 will have to pay additional fees per day. For drivers 25 and over, prices start at 150 KM per day.
You can also compare prices here
Where to Stay in Bosnia
Hotel President: When in Sarajevo, stay at this top-rated hotel in old city center. The tram and the Sacred Heart Cathedral are both just a short walk away. Once you're ready to return to your hotel, enjoy private air-conditioned rooms with balconies and flat-screen TVs, complimentary breakfast, a fitness center, a hot tub, and a hotel restaurant and bar.
Hotel Mepas: If you're heading to Mostar, make sure to stay at this 5-star hotel. Just a minute from many retail shops and only a few miles from the Mostar airport, this hotelis also near the bus and train, perfect for those looking to explore all that Mostar has to offer. The hotel comes with an indoor pool, a hotel restaurant and bar, a fitness center, room service, and airport shuttle.
Hotel vila Vrbas: Just a short walk to the Kastel Fortress and the Petar Ko?i? Park, this hotel is set in a great location in Banja Luka. Enjoy air-conditioned private rooms and suites (the suites come with a kitchenette), complimentary breakfast, and a hotel restaurant and bar with beautiful river views.
Packing Tips
Power Adapter: As the voltage is higher than the US, bring a power adapter to charge your electronics.
Walking Shoes: With so many outdoor activities, bring a pair of sturdy walking shoes to keep your feet comfortable.
Sunscreen: Protect your skin with some sunscreen.
See our packing tips: packing tips
When to Go to Bosnia:
The best time to go depends on what you want to do in Bosnia. For the best temperatures (between 70-80 degrees Fahrenheit), travel between April and June. July and August have the lowest humidity, but also the hottest months (temperatures reach upper 80s) and it is also the peak tourist season. For those who want fewer tourists and lower prices, the fall is the best time to visit. If you are heading to Bosnia for skiing, December through April will be the best months to go.
Bosnia Travel Guide: Best Booking Resources
Whenever we travel to we make sure to start with these companies.
We have tried a lot of different ones over the years and all of these have consistently proven to be the best when it comes to offering great prices.
We have used every one of these personally and continue to do so.
Booking.com: This is our go site to when comparing prices for accommodation. It is usually the has the cheapest prices, not to mention you get free cancellation and you are guaranteed the best price.
Trip Advisor: What we like about Trip Advisor is that we can look at all the reviews and then book our accommodation.
Air BnB: Airbnb is the main search engine we use when we are looking for a home or apartment rental. It is the best way to stay in areas that offer a more local feel.
Skyscanner: This is the first place we check for flights. It consistently comes back with the cheapest and best options. It allows us to compare a lot of airlines to get the best price.
Hostelworld: With one of the largest databases of hostels in the world, Hostelworld is the go-to site when you are looking for budget accommodation.
Rome 2 Rio: If you want to see how to get somewhere by plane, train, bus, ferry or car Rome2Rio lays it all out for you as well as related costs. I love how they show it all to you on a Google Map and it works offline.
Get Your Guide: For all your day trip and city guide needs, we use Get Your Guide. It has the world's largest collection of things to do with more than 30,000 activities in 7500 destinations.
World Nomads Insurance: When traveling you should always have travel insurance. We do.
Related