There is one final party before all the teams go their separate ways during the Mongol Rally drive to Mongolia. After leaving The Festival of Slow near London, we had 3 days to get to the Czech Republic Border for the giant Czech Out party.
On day two we stopped in Koln, Germany to meet up with Melvin of The Travel Dudes, his wife Astrid and new baby Titus, Sister Emlyn and her boyfriend Sven. It was so exciting to meet them all. We had met Emlyn in Alaska last summer and loved her dearly. We knew that we were going to be fast friends with Melvin.
The Czeck Out Party, Last Hurrah before Mongolia
It wasn't long before we had a champagne toast and started into our conversations. The beers started flowing as Astrid worked effortlessly with Titus strapped to her chest. Now that is one very cute boy!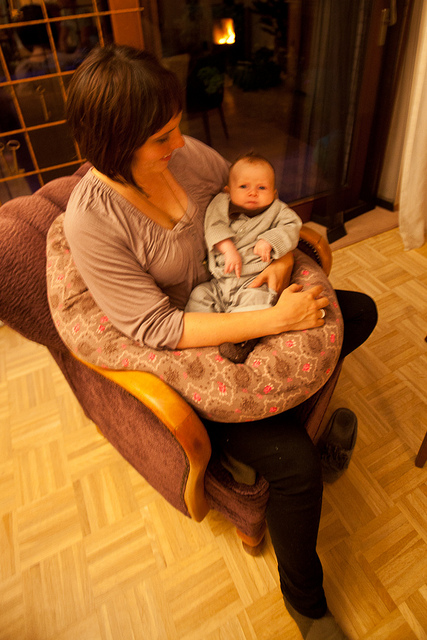 We were fed yet another huge feast.
I had heard that people lose a lot of weight on the Mongol Rally, but so far we have been so spoiled, I think that I am gaining pounds daily!
The atmosphere couldn't have been better. Melvin and Astrid's home is spacious and inviting. All of Europe has been cold during our trip so far and his cozy living room with wood burning stove felt amazing.
The night went too fast and it felt like we had just gone to bed when we had to get up again to move on our merry way to wards Mongolia. Melvin was already awake making cappuccinos in the kitchen and putting together another spread of meats and cheeses before sending us off to our next destination.
The iPhone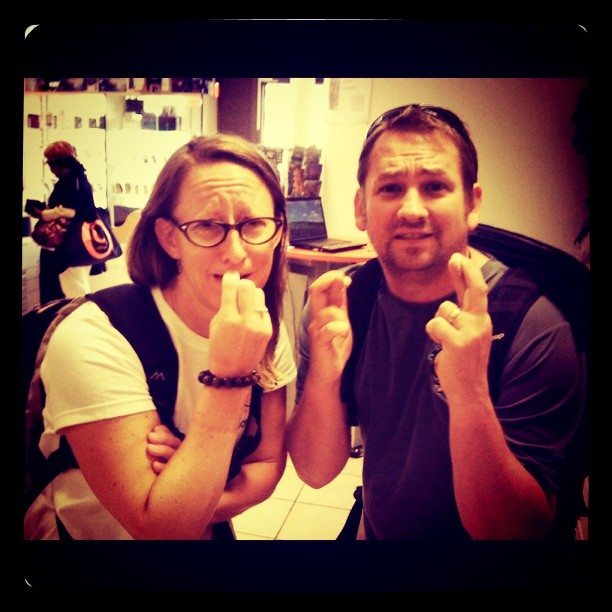 Melvin gave us directions to an area in Koln where Sherry could get her phone fixed after Dave's unsuccessful unlocking incident. We dropped the phone off with crossed fingers hoping that they could get it working again and went to lunch.
Two hours later we returned. The good news was that it can be fixed, but bad news was that it will take up to two days as they had to load new software.
So, Sherry had to buy a new phone and hope that she can fix the iPhone when she returns home and sell it to make back the money she lost.
The Czech Out Party, Klenova Castle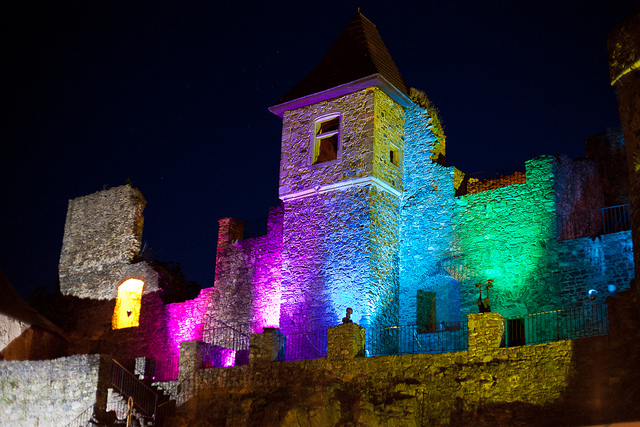 All this made us a little bit late for the Czechout Party just outside of Prague. We were a little worried we wouldn't make it at all when we were stopped by the police in a town while looking for food in Germany. They asked for our paperwork and gave our car a good once over.
We were then informed that we would need a different permit for the Czech Republic and that if we went to a certain border we'd be able to buy it. We nodded and listened and ignored everything they said.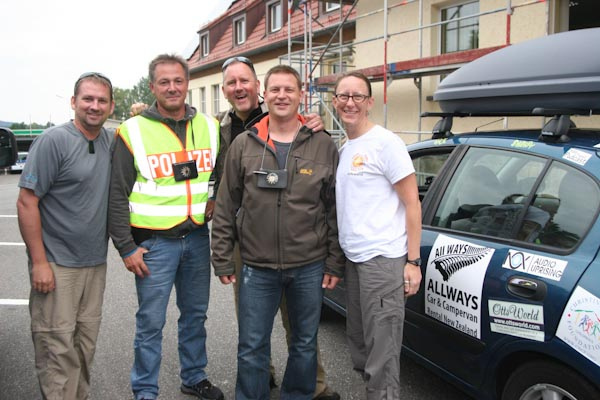 We didn't need any special paperwork, or at least, we didn't get stopped again and asked for special paperwork.
We came to the conclusion that they were just curious about this rally car driving through their town.
It was at about 8:00 pm that we arrived to the Czech Out Party to an absolutely hammered crowd.
Camping
Hundreds of cars were parked in the field and we found an empty patch of ground to set up our first camp. It was already freezing and we knew that it was going to be a cold night. After setting up as fast as we could, we made our way up the hill to Klenova Castle to join the festivities.
It was already quite late when we joined the party and we were greeted with queues for beer and an empty table of food. No worries, we joined the queue for beer and listened to the incoherent conversations going on around us between wasted participants.
Looks like everyone else arrived early.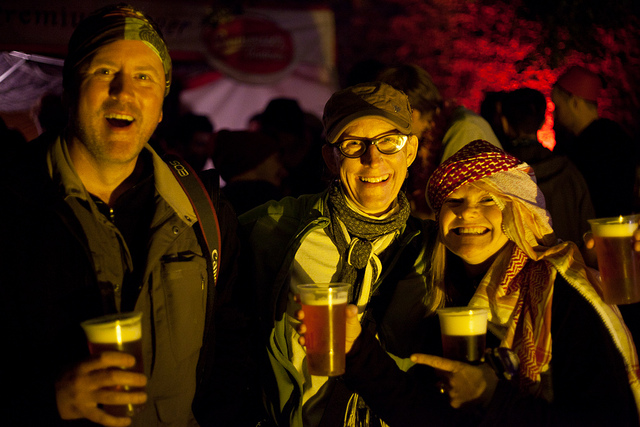 With beers in hand, we took a stroll to look around the castle. The theme for the evening was Middle East and everyone was dressed up to the fullest. Dave and I brought our head wraps that the Four Season's in Amman gave us during our time in Jordan and we fit right in to the party. There was even a Sheesha room set up for people to smoke flavoured tobacco and sip tea. It was packed though as it was the warmest place on the lot.
We never did make it into the rave room. Instead, we stood outside watching a fantastic band rock the stage.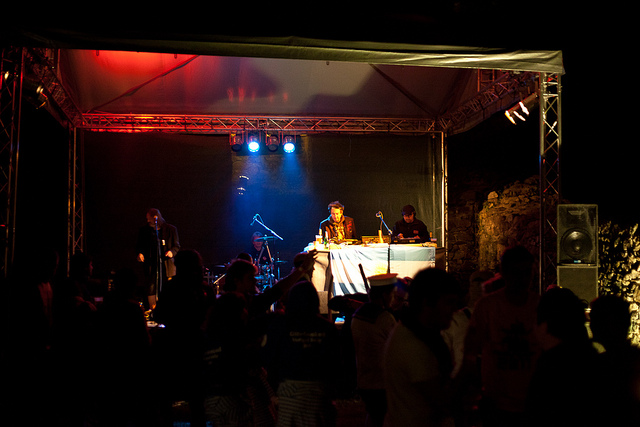 Party Time
It was here that we got to speak to some more Mongol Ralliers and learned just how disorganized some other teams are. Other participants told us that they didn't' have any paperwork for their cars and some people didn't even have visas for some of the countries they were planning on driving through.
One person was walking around with a loud speaker asking people if anyone had seen her keys and others told us that they didn't have any warm clothes or camping gear for the cold nights in the desert. They were just going to wing it when they got to Mongolia.
We could learn a thing or two from these people. Let's follow their lead and enjoy the moment rather than planning each step of the way. However, I think that a happy medium is in order. We'll plan a little less, but I am quite happy to have our paperwork and visas in order before entering Russia and the Ukraine.
The night was cold and we had to get up early to get ourselves to Prague, so at a little after midnight we turned in for a very chilly nights sleep on the side of a hill in a field somewhere east of the Czech Republic border in the heart of Eastern Europe.
Read More
Tiananmen Square: Monument to the People's Heroes
Outdoor Living on The Mongol Rally