I recently read that many senior executives believe that work-life balance is a complete myth – or at least an elusive idea that few can achieve.
Well, Dave and I have been talking about this balance thing for quite some time and we believe that it can happen. It takes some work and dedication, but work-life balance can and should be an important part of everyone's life.
Creating Balance – Seeking to manage life and work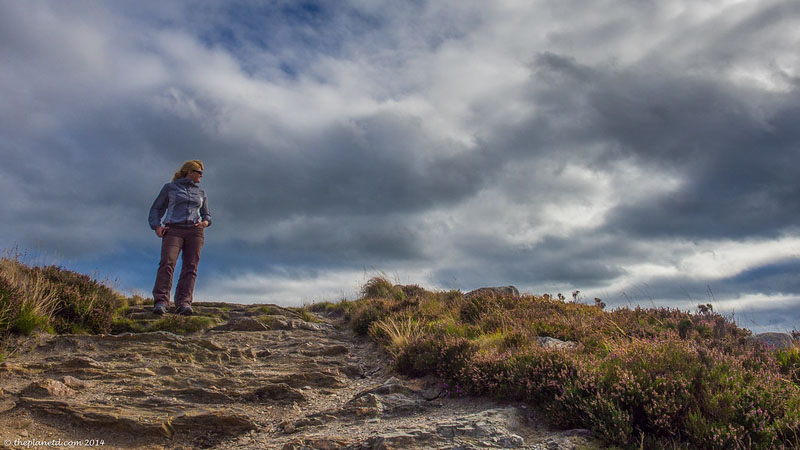 For the past two years, we haven't had the best balance in our lives. We have been crisscrossing the globe seeking new opportunities and finding new adventures. It's been a whirlwind and exciting experience, but we realized that something was missing.
We watched our careers grow and our list of adventures expand, but other parts of our lives suffered. Most notably our health and relationships. It's interesting because we got into travel because we were searching for more free time and balance in our lives.
We managed to achieve that balance for a couple of years, but as our travel blog grew and projects and demands expanded, we found ourselves right back to where we started.
Work had taken over once again. The biggest difference this time though was, we love now love our jobs. 
Loving our jobs = more time working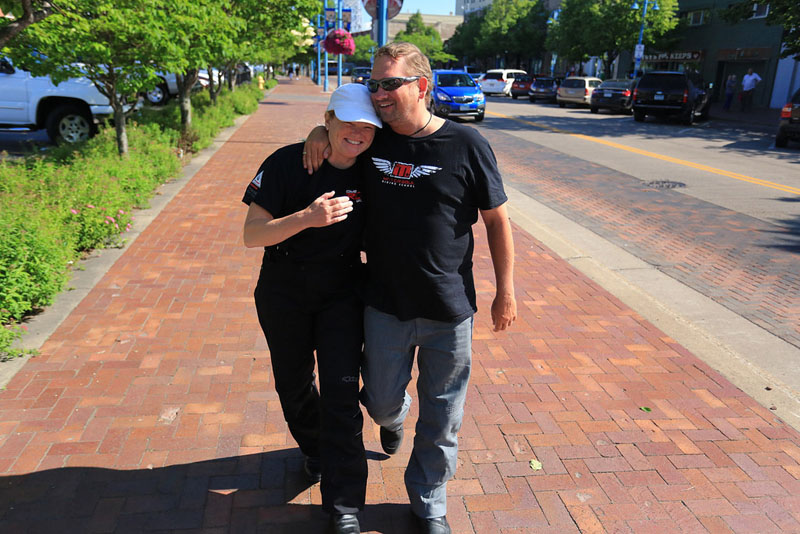 When you love what you do, it's easy to let it consume you. It's easy to work to the wee hours of the morning editing photos and videos. It's easy to spend your time on your cell phone checking and posting on social media.
And it's easy to say yes to every travel opportunity comes you way. We have amazing jobs, how can you say no to anything? But as we gain weight, lose sleep, skip seeing our friends, and feel edgy due to very little down time, we realize that we cannot keep up this pace forever. That's why we decided to create a challenge for ourselves.
Creating Balance, Finding Freedom
Last year during a conference in Mexico, we chatted with the gals at Tripit, (one of our favourite travel apps) about this. We had a bit of a drive from our hotel to the Rio Secreto Cenotes and we started talking about travel, scuba diving, and time.
During our chat we came to the conclusion that nearly everyone was starting to feel pressed for time. We told them that we were going to finish up our commitments for the year and slow down our travels in 2015.
They told us that a lot of people give them the feedback that they are looking to simplify their lives. In a way, Tripit helps them do that by putting all their travel plans and itinerary in once place.
As we chatted, we saw that we had a lot in common with the way we had been feeling, and with the values that Tripit wanted to focus on themselves. And a beautiful new relationship was born.
It doesn't seem to matter what your career or station in life, in today's world we are all burning the candle at both ends. We think it is because communication and information is now at our fingertips.
We can't switch off and we are expected to reply to requests instantly. There is a lot of pressure for everyone to be reachable and ready to work.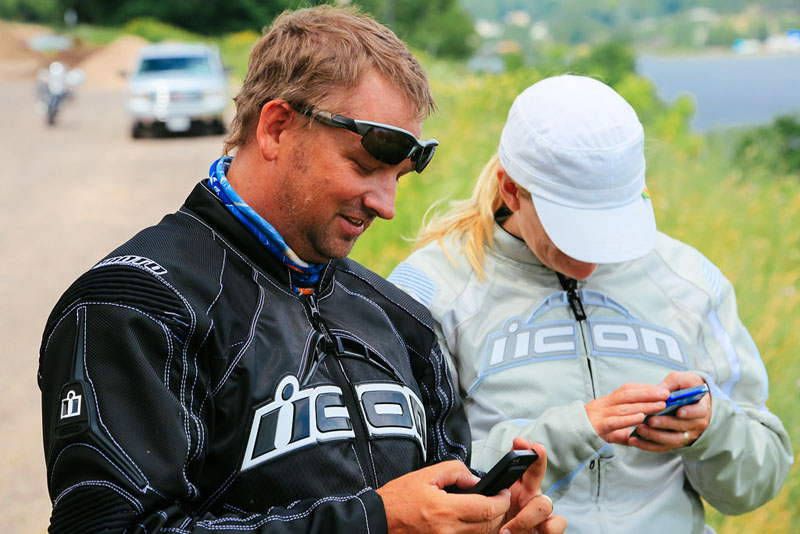 Life is Short
Even though this idea had been on our mind for quite some time, it really hit home when Dave took a spill in the Amazon and fractured two vertebrae this past November.
It was reiterated that life is short and no matter how successful you become, it's nothing without family, health and friends. We've had a lot of time to think about this during Dave's recovery and it has been over two months since we've step foot on a plane.
During this time, we've visited our friends, relaxed, caught up on work at our own pace and have gone for walks while enjoying the simple things in life. It's been good.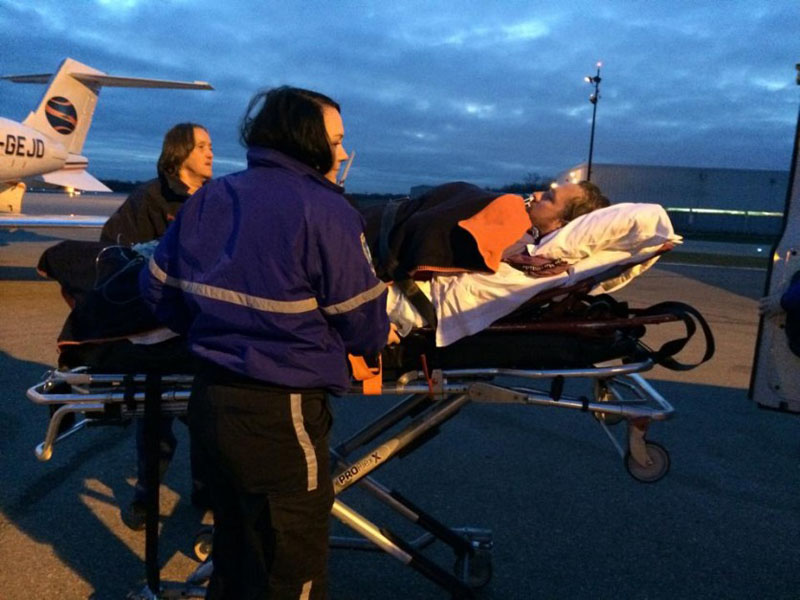 Too Much of a Good Thing?
However, we are now experiencing the opposite end of the spectrum. We're not busy at all and it's been heavenly, but we are once again lacking balance.
You cannot spend all your time living a life of leisure, there has to be purpose and fulfillment. Career is still very important and life is supposed to be multifaceted. We want to find that happy balance of career and leisure time.
We love telling stories and want to continue to do so the rest of our lives. We just want to make sure we take the time to enjoy life outside our careers as well.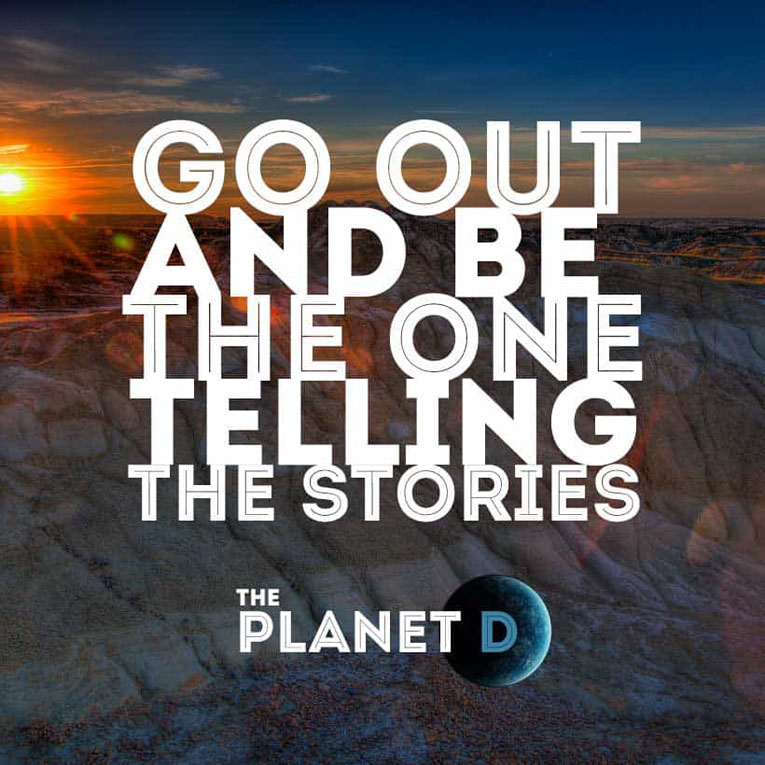 Slow Travels
This month, we are starting our travels again, but we are making a conscious choice to take things slow. We are going to take time between trips. That way we won't have to spend our time during our travels scrambling to write blog posts and edit videos, we'll instead be able to take the time afterwards to do the work.
That will leave time during our travels to enjoy the moment completely and only have to focus on taking notes, photos and video footage. The formatting and editing can wait until the trip is over.
We are also going to make sure that we give ourselves enough time between trips to be able to live a normal life. We'll be able to close our computers at a reasonable time in the early evening and have time to go out, work out, and enjoy life.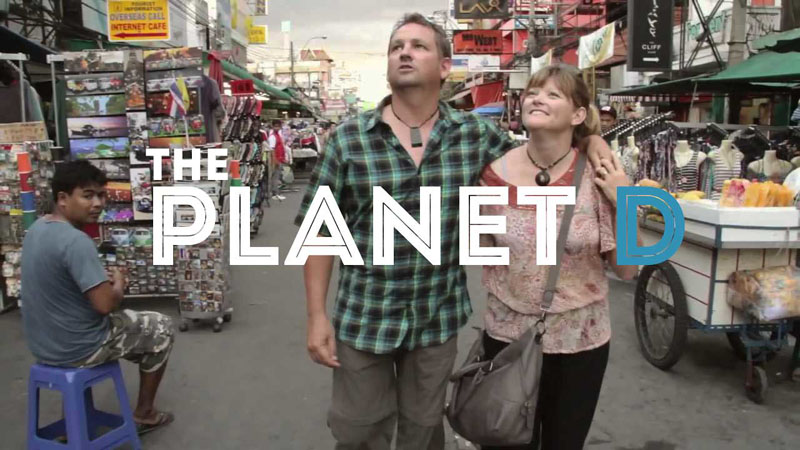 2015 – Our year of creating a balanced life
We have already started focusing on balance this 2015 but by partnering with Tripit and sharing our progress we're making sure that we stick with the program.
For the next three months we'll be focusing on balance and hopefully that will give us the tools to continue striving for The minute Dave got out of the hospital in December, our habits changed.
But we know first hand that old habits can die hard and it's easy to slip back into that crazy work schedule where we start to let things slide. That is why for the next three months, we are going to work on creating a life where balance happens naturally.
We'll be giving updates and tips right here on ThePlanetD and on the Tripit blog. We'll be discussing what we've learned, how we are doing and what needs to be improved. It's about making small changes, prioritizing, and learning to say no.
It's time to focus only on projects that truly mean something to us. It's fun to say yes to all trips and travel, but not at the expense of health and sanity. Even the best things in life can be a burden when there is too much of it.
There are so many things we are already doing like shutting off our computers while we eat lunch and stopping all work after dinner. We're going outside regularly for walks and we're taking the time to research destinations that we want to visit rather than saying yes to every opportunity that comes our way.
We hope that you follow along and join us in this challenge. Have you been feeling the pressures of life mount up and find very little you time in the day?
Maybe you can join the movement achieve the elusive work/life balance that CEOs and executives seem to think is impossible to achieve.
Check out our article on Tripit and follow @Tripit on Social media to join in future work/life balance chats and articles. The balance challenge is in partnership with TripIt: The travel organizing app that puts your entire itinerary all in one place.
Get a master itinerary for every trip with all your travel plans in one place. Sign up for TripIt today. Get a master itinerary for every trip with all your travel plans in one place. Sign up for TripIt today.
Read More
How to Be a Professional Travel Blogger: 12 Steps to Financial Freedom
All the Benefits of TripIt Pro That You Did Not Know
How to be a Travel Blogger – From Dream to Reality and How We Make Money
You Might Also Enjoy