Oregon was made for cowboys. With the high desert, wide open ranges and multitude of ranches, you can't help but want to strap on your boots, put on a hat and get on a horse.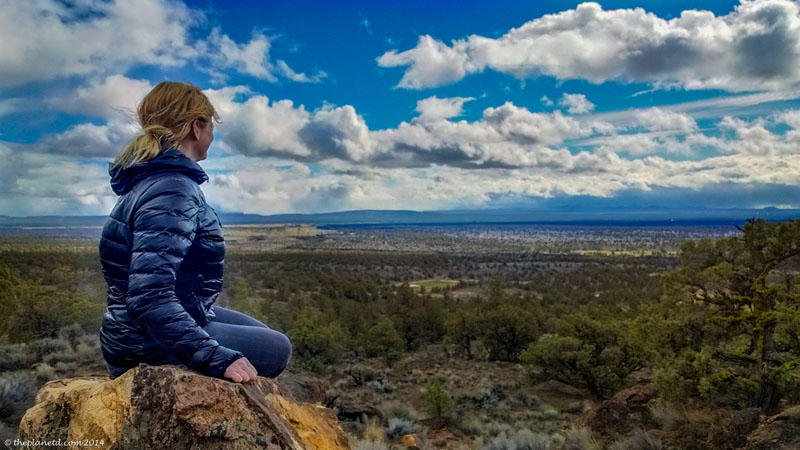 Cowboy up at Brasada Ranch Resort in Central Oregon
Lucky for us, we had the chance to live our cowboy dreams at Brasada Ranch in Central Oregon near Bend. This is one outstanding piece of property that has country hospitality with five star service.
We checked into our rooms where our purely Oregon duds were waiting for us. With stylish and durable Danner Boots and urban outdoor apparel by Nau Clothing, we were ready to blend in with the locals and look good doing it!
Hitting the Trail at Brasada Ranch
Our day started at the stables where we met Chris Buller at the Equestrian centre. Chris is owner/operator of the Brasada Ranch stables and we were lucky enough to have him as our guide through the high desert.
Brasada Ranch is not only a resort, but a community for luxury living set on 1800 acres of land. The trails run over 900 acres and riding is good for everyone from beginners to experts.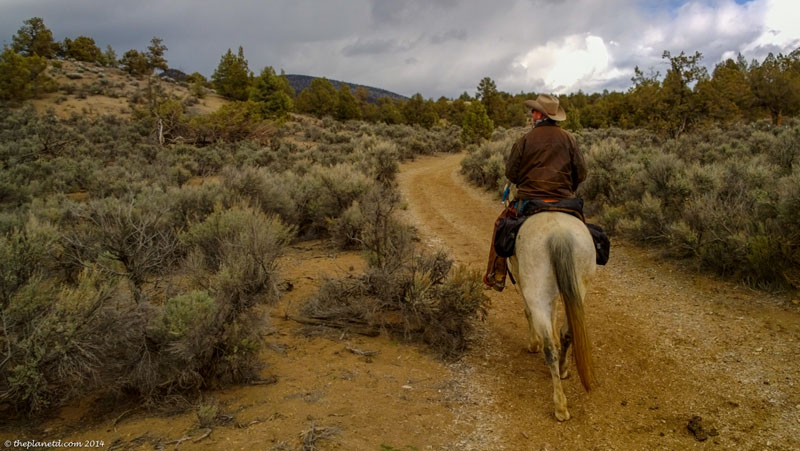 Today our ride takes us up to Spirit Rock. The rolling trails wind through the high desert landscape making you feel as if you are in the middle of a Western Movie. This is exactly the setting I'd want for a ranch experience.
The smell of sage filled the air, desert shrubs lined the dusty trail, and Oregon mountains could be seen in the distance. We ambled through the trails up to a high plateau where we could look at 360 degree views of the surrounding area.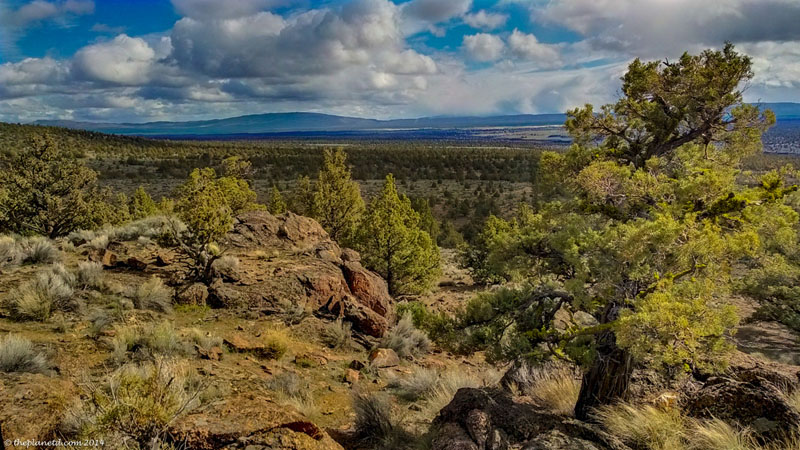 Chris told us that it's tricky getting horses that are strong enough to climb these hills, yet gentle enough to use for rides. Most of his horses are rescues and our two horses had even and relaxed temperaments.
Our horses walked these trails with ease and made it up the climbs with no problem at all. We felt confident and comfortable and enjoyed the stories that Chris told us of his grandparents and life on the ranch.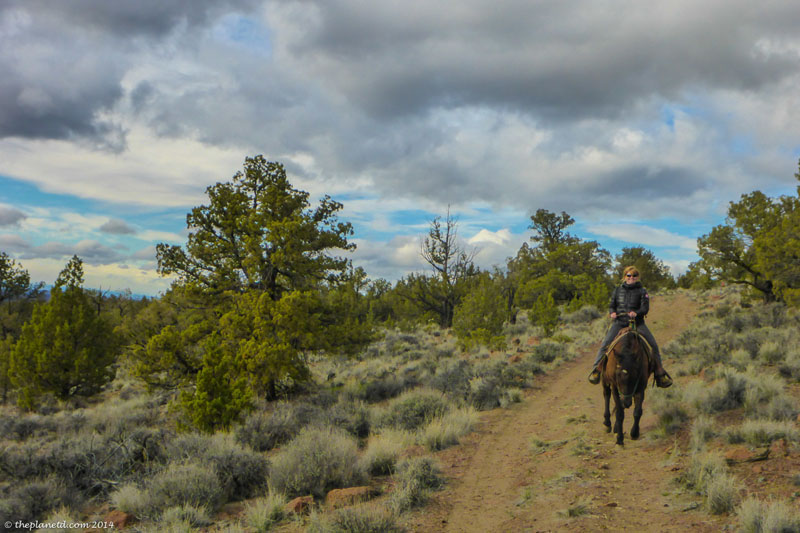 After an hour or so, we made it up to Spirit Rock where we looked over the entire ranch complex. It was from here that we could truly see just how much property this ranch covers. With a mix of residential and hotel lodges, a championship 18 hole golf course, walking trails and riding trails, this ranch covers 1800 acres of area.
Time for some Chow…Cowboy Style
Surrounding us were the mountain ranges of Oregon and Chris pointed out the cities across the valley as we munched on his grandmother's fried bread recipe that he cooked at the campfire. Chris told us this was a popular meal for the First Nations of the area.
Back in the day, Native Americans were given a government allowance of flour, but by the time they got it, the bags were filled with weevils. The only way to eat the flour was to fry it. It's a simple recipe, but man is it delicious!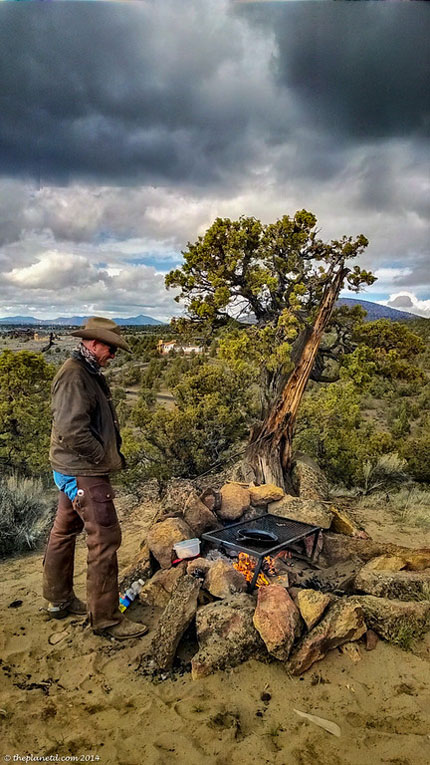 Brasada Ranch
After our ride, we had the chance to enjoy the ranch and make use of their spa. Brasada may be a ranch, but it has all the amenities of a luxury resort.
With huge woodburning fireplaces in the lounge areas where you can enjoy a cocktail on giant leather chairs to outdoor fireplaces where you can cook Smores over an open flame it's a country setting that makes you want to slow down and enjoy.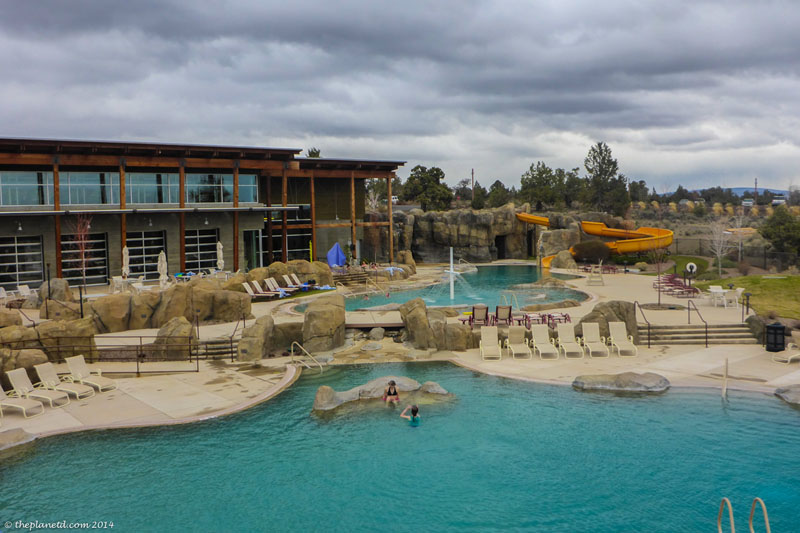 There's a huge indoor/outdoor swimming complex for the family, but we had a private outdoor jacuzzi for people staying in the main lodge so we could enjoy our dip in the hot tub free of kids running around.
Our room was heated by fireplace and we had not one, but two shower heads in our elegant bathroom.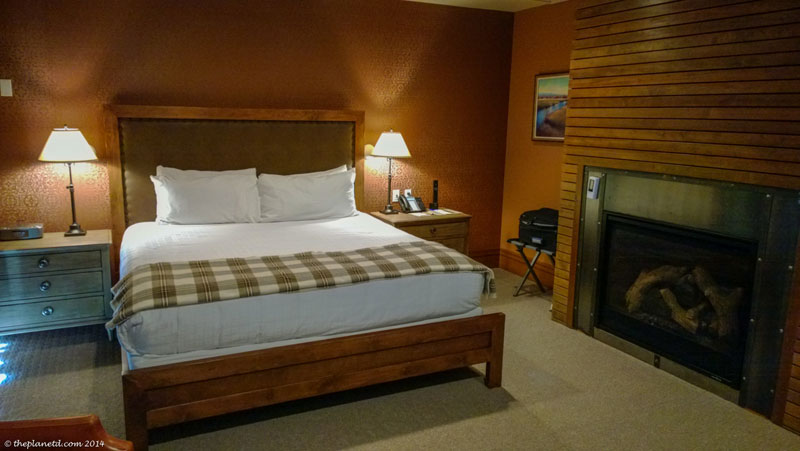 Spa Experience
The piece de resistance was our relaxing spa experience. Set apart from the swimming pool and main lodge, we felt the immediate tranquility of this beautiful wellness centre.
The change rooms alone are to die for and Dave told me that his room was gigantic. It was made for the golf centre so they designed it for men to hang out in peace and quiet after a spin on the greens.
We both enjoyed a relaxing massage and then went back to the ranch where we spent the night doing nothing but enjoying the ambiance. There was nothing more romantic than taking our wine after dinner to sit by the fire and chat about the perfect day we had on the ranch.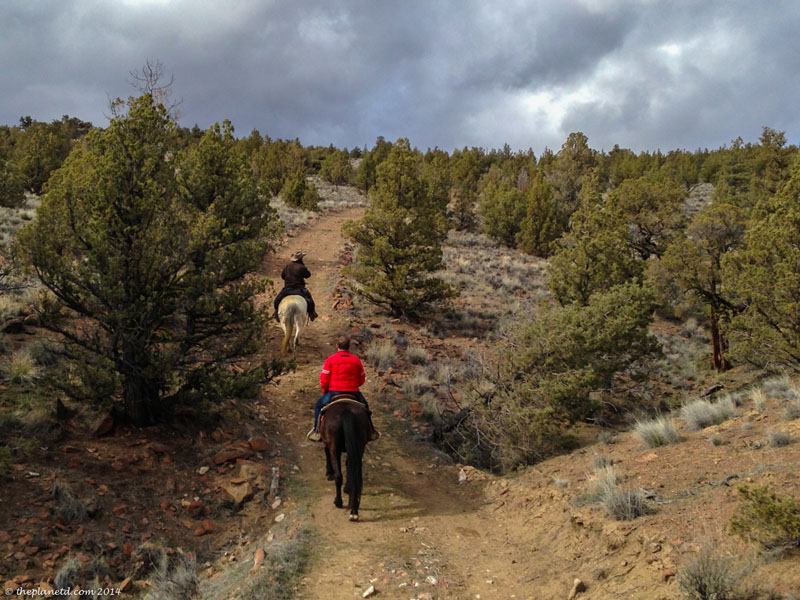 We spent two days at Brasada Ranch and thoroughly enjoyed the mix of outdoor ruggedness to indulging in complete luxury and bliss. If you find yourself in Central Oregon, be sure to give yourself a couple of days at the Ranch. You can't go to Oregon without experiencing a bit of cowboy living.
For information on visit the Brasada Ranch website and make sure you book a trail ride through the Equestrian Centre. If you don't ride when visiting Brasada, Dave and I will be very disappointed in you.
For more on Oregon visit the Travel Oregon Website and explore their Seven Wonders of Oregon. We spent our time exploring one of them known as Smith Rock and we can't wait to see the remaining Six in the near future. Thank you Oregon for having us! Be sure to check out their Instagram feed. Influencers like us have helped them build it and there are some amazing photographs.
Read More
Things to do in Lake Tahoe – Your Winter Travel Guide
California Road Trip – Planning The Perfect Two Week Itinerary
Glamping in Big Sur – Luxury in the Redwood Forest
You Might Also Enjoy