Colombia is one of the most diverse countries in the world and is almost guaranteed to have what you are looking for and there is no better place for cycle touring. 
Food enthusiasts, history buffs, and nature lovers will all find something to enjoy in many types of Colombia tours. Why not try cycling?
It doesn't matter if you are going solo or with the family. Whether you are an experienced bicycle tourist or amateur cyclist, here are five reasons to cycle Colombia.
Cycling Colombia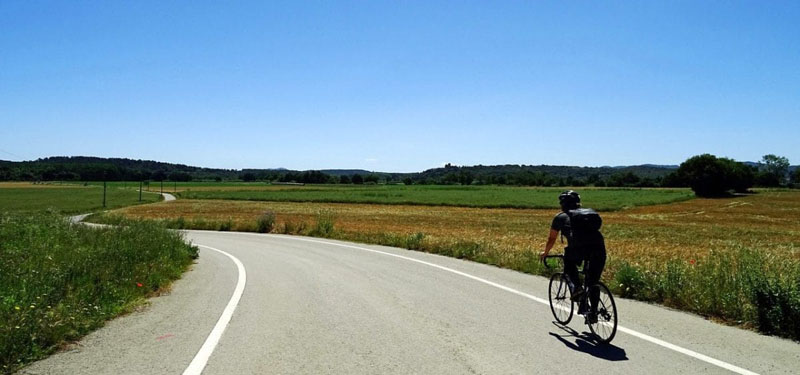 Colombia has a little bit of everything
Coast

Colombia has over 1800 miles of combined coast along the Pacific Ocean and the Caribbean Sea. There are countless beaches that rival those considered to be the best in the world. Surfing, snorkeling, and sipping drinks on the white sand are among the many activities you will find along the Colombian coast.

Andes

The Andes region is home to some of the best cycling. Bounce back and forth between impossibly steep ascents and incredible downhills. Experience the mental and physical challenge of climbing the mountains and be rewarded with well-earned views. It is true that you can see these marvelous mountain views by means other than bike. But every cyclist knows that it is that much sweeter to conquer the tough climb and earn the view.

Amazon

Tropical rainforest covers about 35% of the entire country. This is one of the reasons Colombia is home to the most diverse population of birds in the world. It is much more difficult to cycle through the Amazon region, but you will find a plethora of wildlife and experience a totally different culture.

Desert

There are several large deserts in Colombia that are generally avoided by cyclists. However, these areas are less dense and have significantly less noise and pollution. If you are looking for a chance to get away from the urban scene, this is certainly a good way to do it.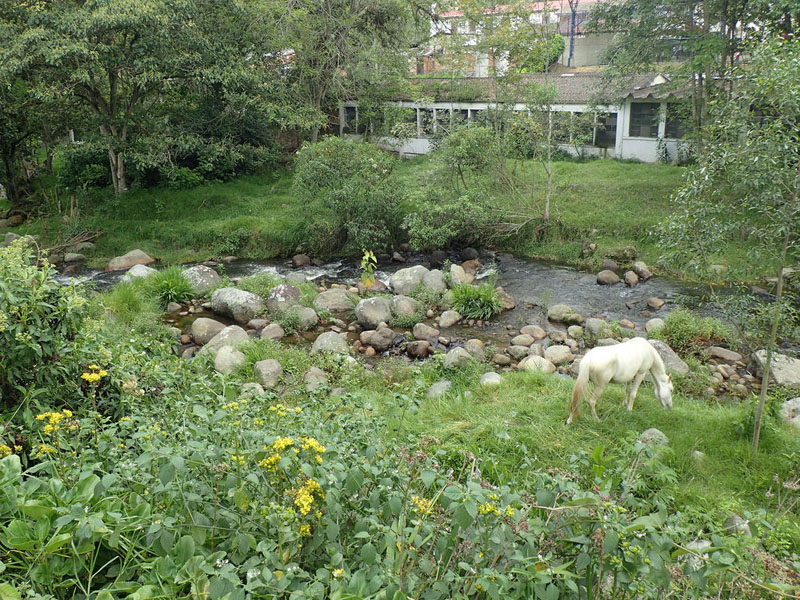 History and culture
The Colombian culture is filled with a rich history. Cycling allows you take in and digest all of the historic sights and to learn about their meanings. Bogota, Bucaramanga, and Cartagena are three historic cities filled with old architecture, monuments, and style.
Las Lajas Sanctuary is one of those must visit places in Colombia. The church was built into a deep canyon and stands over 330 feet tall. It is one of the places that the pictures really don't do it justice. The beauty and style of the architecture are something that truly needs to be experienced first hand.
The Amazon isn't only in Brazil and Peru. Colombia has it too! Check out what it was like on our Amazon experience.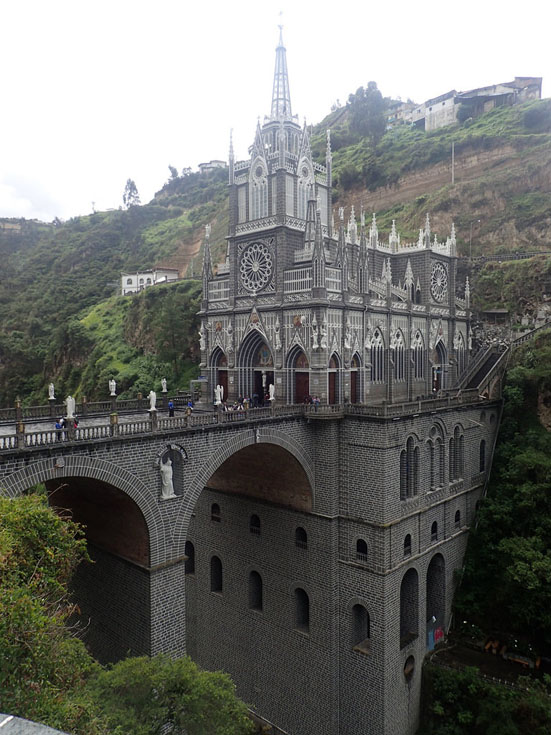 Love Cycling? Check out 18 photos that capture Cycling in Girona 
The people
Colombia is arguably the most hospitable country in the world. Cycling is one of the country's most popular sports and people absolutely love to see people cycle touring. They love having people visit their country and take on the challenge that is biking through the mountains and diverse geography. Expect people to wave, whistle, and honk as you pass by.
Colombians love to stop and ask about your trip and where you are going. Get used to this and embrace it! Many people will invite you in for a meal or offer a place to stay for the night. Most of the time they will make these offers before you even get the chance to ask for the nearest hotel. A home cooked meal and some friendly conversation allow you to get a real sense of the what the culture is like.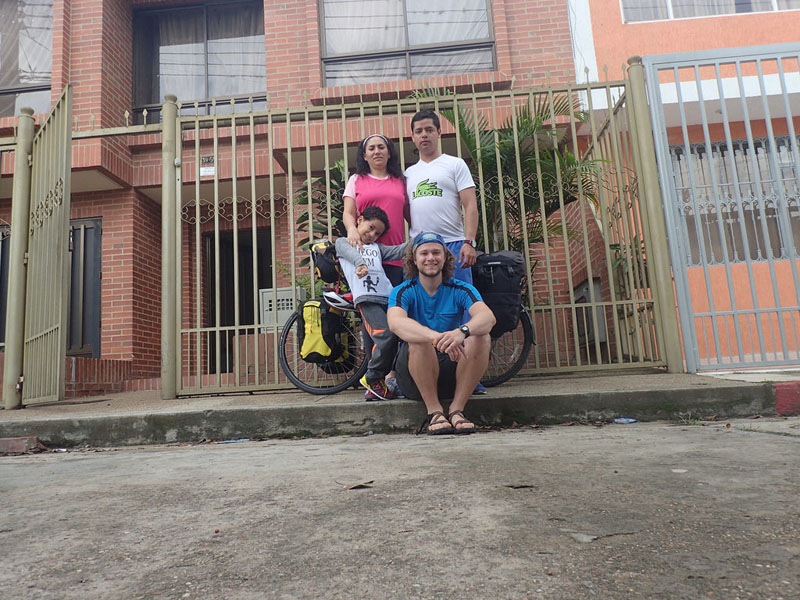 It's safer than you think
Colombia has gotten past the days of being a violent and dangerous country. The roads are well maintained and soldiers guard the Pan-American Highway. Cycling conditions are good as the roads are paved and generally have a large shoulder.
Since cycling is such a popular sport, drivers are used to seeing cyclists everywhere. They provide plenty of space and almost always give a friendly honk to let you know they are passing.
It is said that the only fear of visiting Colombia, is the fear that you'll never leave. This really is a true statement! Cycling Colombia is no more dangerous than traveling or bicycle touring through any other country. The same precautions need to be taken and you always need to remain alert but the people here usually want to help.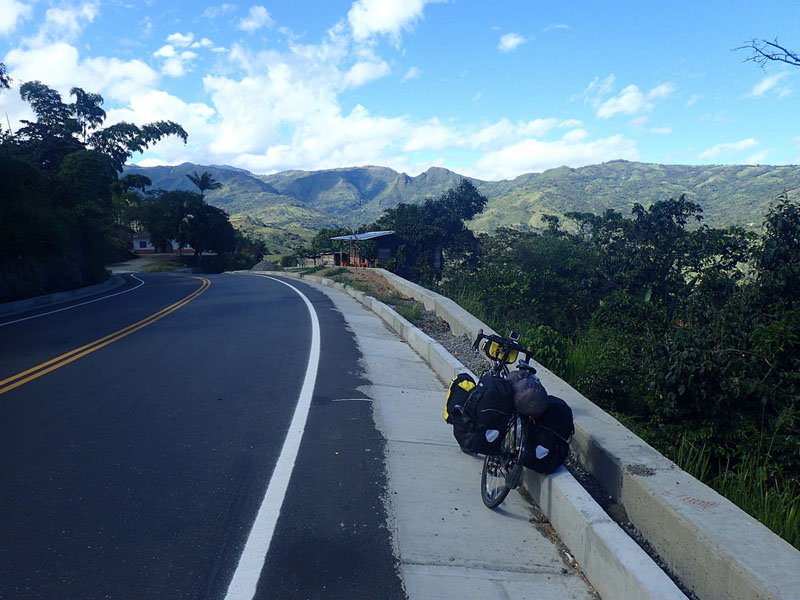 Easy to get there, cheap to stay
Especially if flying from the United States, Colombia is cheap and easy to get to compared to many other exotic destinations. Just a few hundred dollars will get you and your bike safely to Colombia.
Once in Colombia, it seems that everything is catered specifically to cyclists. Large meals are available everywhere for about $2 and hotel rooms can be found for less than $10. If you prefer, you can get even cheaper by using resources like Warm Showers and camping along the way. You can easily spend less than $20 per day while cycling Colombia.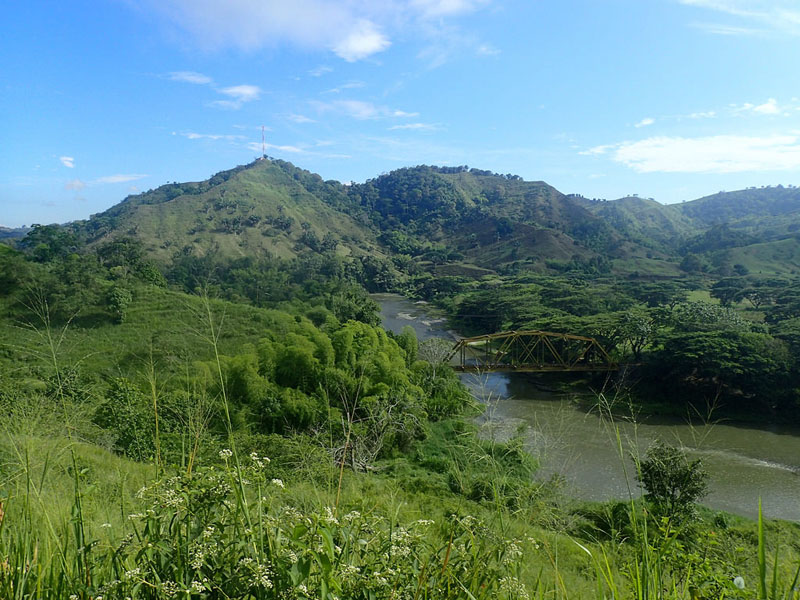 What are you WAITING for?
One of the best parts of cycling Colombia is how easy and fool proof it is. There is no need to plan ahead more than one day at a time. The Pan-American Highway runs through the whole country and you never really have to leave it. Start at the coast and head south until you run into the Pan-American Highway.
You will be able to experience everything the country has to offer with very little effort. The only effort you have to put in is for those tough climbs over the hills. There really is no excuse not to go.
Cycling through Colombia will give you a new perspective and a greater appreciation for everything around you. You will learn to push your mental and physical capabilities while having the adventure of a lifetime. What are you waiting for? Grab your bike and head to Colombia!
BIO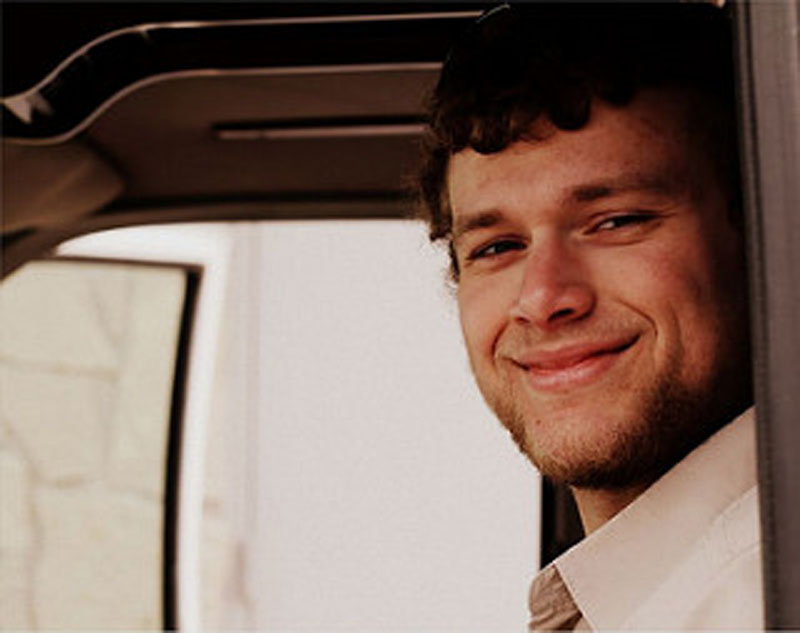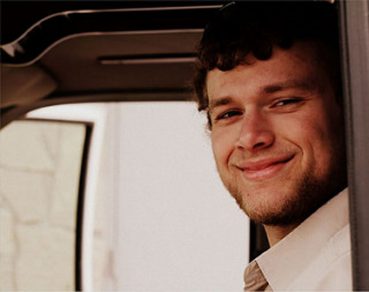 Bradley Hall is an adventurer and writer. After graduating from the University of Wisconsin-Madison he set off on a one way bike tour through South America. You can follow him at WanderBrad.com, Facebook, and Instagram.
---
Read More
Top 5 Must See Cities in Colombia
15 Reasons to Visit Colombia – It's More Than Cocaine
Five Fantastic Reasons You'll Love Cycling Colombia
SaveSave
You Might Also Enjoy