The phone call came on a Thursday afternoon. I was a restaurant manager, prepping for another brutal night of service in New York City. Our book overflowed with reservations, a visit by a celebrity needed to be finalized, the phone was ringing off the hook and I was staring at a precariously stacked wine delivery, waiting to be brought to the basement wine cellar.
Choosing Travel Freedom Over the New York Rat Race
I paused from the chaos, took a seat at the bar and answered the call.
The Phone Call That Changed My Life
My wife Julie was on the line. She told me that her company wanted her to relocate to London to manage a global client relationship. We had discussed the potential of living abroad as expats before and Julie had even moved to her current employer partially because it would provide the possibility of an overseas assignment.
Someday. We figured that living overseas would be great for her career and give us the chance to travel more. Now out of nowhere, our chance appeared.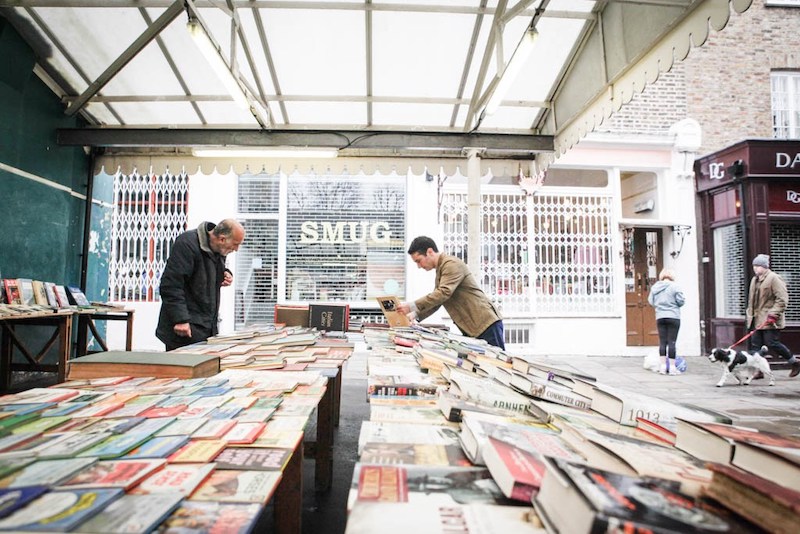 I had spent the previous decade working in restaurant management. Like so many others in the industry, it was a career I fell into after college. On paper things were going well. I had just received a promotion.
The restaurant had a professional and talented staff, the food was delicious and we were packed almost every night. This is about as perfect as it can get in New York City. Despite this, I knew something was missing. I knew I wasn't happy and hadn't been for some time, but I just put on my blinders and forged ahead for the sake of my career growth.
The main issue? My work was dominating my life. I had been married to my wife Julie for over five years at that point and we had been dating since college. Despite our long history, we lived opposite lives.
She worked Monday through Friday, a typical corporate schedule. I had crazy, unstable hours, covering all holidays and weekends. I routinely returned home from work at 1 am or later. I would sneak in, quietly change out of my suit (difficult in our very small studio apartment) and slide into bed without waking Julie.
Then, in the morning, she would wake up, slide out of bed, quietly change for work and sneak out, without waking me. That was our relationship five days a week, with minimal interaction, for years. For a long time, I pretended that it didn't bother me, that we were making sacrifices now for some unknown reward later.
Sitting at the bar that day, discussing the move to London felt scary and rushed, but also liberating. The burden of the upcoming night lifted away.
I recognized immediately that this move would give me a clean break from restaurant management. It could be my catalyst to find a job or career that was more personally rewarding. Not to mention, we could travel like crazy.
"Let's do it," I said. "Are you sure?" asked Julie. "Yeah. Let's move to London."
London Calling
Two months after taking Julie's call at the bar, we were living in London.
I began pursuing job opportunities soon after we arrived, as Julie settled comfortably into her new role. I wanted to stay in the food and beverage world, but not manage a restaurant day-to-day.
I sent my CV out to hospitality recruiters and networked with friends of friends and other acquaintances. Things progressed, but not in the direction I wanted.
Living in London
Everyone I met just figured I should be in restaurant management, despite my very candid thoughts about not wanting that lifestyle. There were interviews and offers but it was a discouraging time.
For the first time in my life, I didn't want to take a job solely to be employed. I had finally come to terms with what I wanted my life to look like, and any job I took would need to work within that vision.
Traveling frequently and flexibility was my top priority. Nurturing my relationship with my wife was also a high priority, and the late nights and crazy hours just wouldn't work.
I also longed to truly experience London, a city with so much to offer, and I wasn't willing to watch the world walk by the restaurant windows where I spent my life.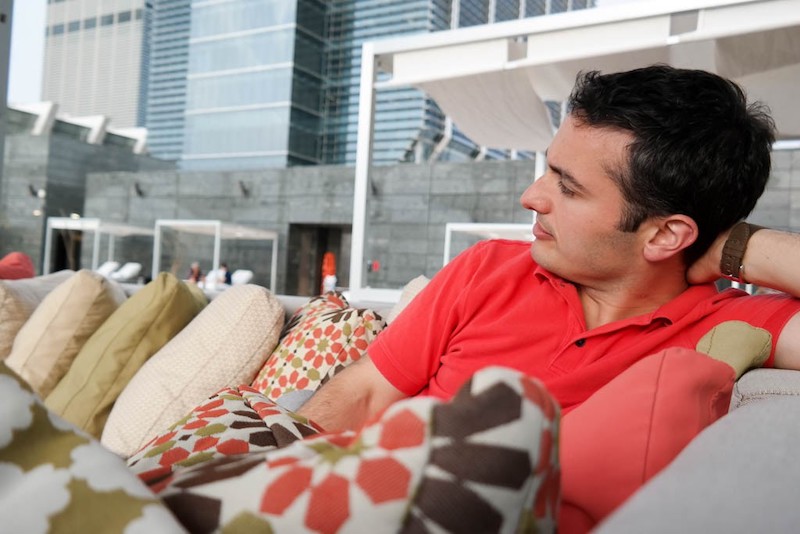 Changing Priorities
That was eighteen months ago. Today, I am still without a traditional job, though I was briefly a wholesale cheese monger, though that's a different story for a different day. Being a trailing spouse, the one who has to give up a job without a guarantee on the other end, has been hard at times.
I have filled out way too many UK landing cards at Heathrow with "unemployed" as my occupation, always an embarrassing part of the journey. It also doesn't help that most people I meet assume that we moved here for my work, not Julie's, so it's a conversation I have quite often with new acquaintances.
But that is my reality. And you know, I wouldn't change a thing.
Based out of London, we have been to sixteen new countries in eighteen months. We traveled through the Baltics by bus, flew in style to Abu Dhabi and I even attended a stag party in central Finland with forty Finnish guys. I was able to spend loads of time with my parents when they visited us for a month.
Starting New Hobbies
I've reconnected with my love of cooking, and you'll frequently find me in the kitchen, perfecting my bread baking or trying out new ice cream flavors. I've explored London extensively, visiting literally every free museum in town.
The vast London market scene has become a favorite of mine, and I've been known to crawl across town in city bus traffic in order to get an obscure ingredient for one of my kitchen experiments.
Additionally, in my time spent not working, Julie and I have developed our blog, Drive on the Left, and I have been able to give it the attention it needs to grow. I have found that I enjoy writing, exploring social media and photography.
As I devote more time to the website, the opportunity for it to become a sustainable business has entered my imagination, but for now, we're happily learning and developing our skills.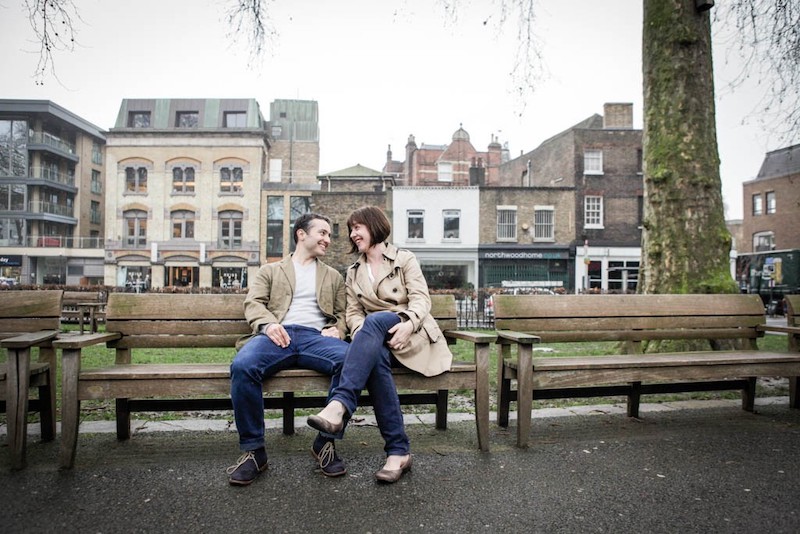 Experiences Gained
Of course, the adventures of the last eighteen months would not have been possible with me working my old, hectic schedule. I could have advanced my career in that time, climbed a little higher up the work ladder.
I've watched as old work colleagues surpass my old job title and move to better companies. I could have had that. But at what expense?
Maybe in the end, while our move was ostensibly for my wife's career, I have in fact, gained more. The move to London gave me permission to lift myself out of a career where I was burnt out.
The move opened my eyes to other paths, hidden right in front of me. The move made me confront long held feelings about the value of employment and working to live instead of living to work.
The move had impacted me profoundly and in many ways I haven't even discovered yet. The move made possible by a phone call, sitting at a bar, waiting for the night to begin.
Bio:

Drew and Julie are American expats, living in London, exploring the world from our new homebase. We travel like mad, eat like professionals and write about our experiences along the way. We also love dogs. Join us at Drive on the Left if you are an avid explorer, armchair traveller or if you need a little inspiration for your next journey. You can also follow our hijinks on Twitter, Facebook, Instagram and Pinterest.
Read More
How to Avoid the Tourist Traps in London
InterContinental Hotel Times Square – The Perfect Location for Business and Pleasure