For many-many years the Paradise Island of Cuba was at the top of my must-see places. All the colorful pictures from travel blogs and magazines just kept teasing my imagination. Needless to say, the degree of my excitement was at an all time high when my tickets were finally booked.
Now that I have had time to reflect, I can attest that this was one of the most vivid and exciting journeys of my life. Cuba lived up to my idealized version of the country. I could tell you about it's beauty and friendly people, it's rich culture and thriving nightlife, but instead, I'd like to bust a couple of common myths about Havana, Cuba so that you can visit it with your eyes wide open.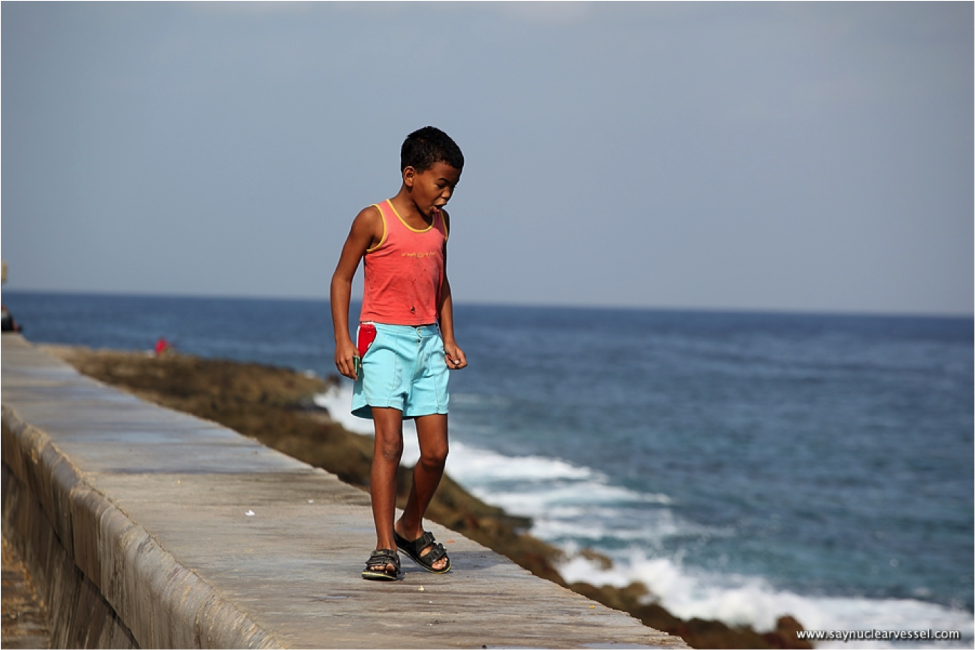 Myth #1:
Cuba is a wallet friendly country.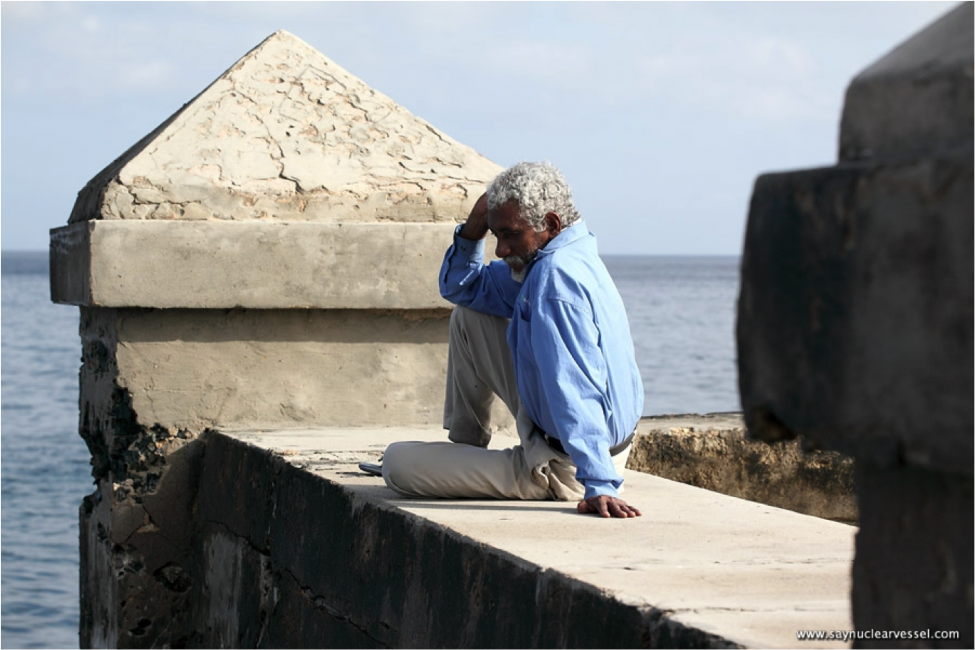 When you are in Havana the fact that you are a tourist in a foreign land will be constantly chasing you and I have to say that the government does everything to intensify that feeling.  First of all there are two types of currencies on the island. The national peso used by locals and the convertible peso, which is compulsory to use among tourists. Once you pay with convertibles you have a target on your head as a tourist with money and as a result you will have to give tips for every service imaginable. From a person watching for your car at night to an old woman on the street asking money to take her photo while smoking a Cuban cigar.
If you decide to rent a car, you'll be assigned a special license plate dedicated to tourists, which will basically put a "honey for the bees" marker on you and increase the expected generosity level (measured in tips).
Myth #2:
Cuba Caters to Tourists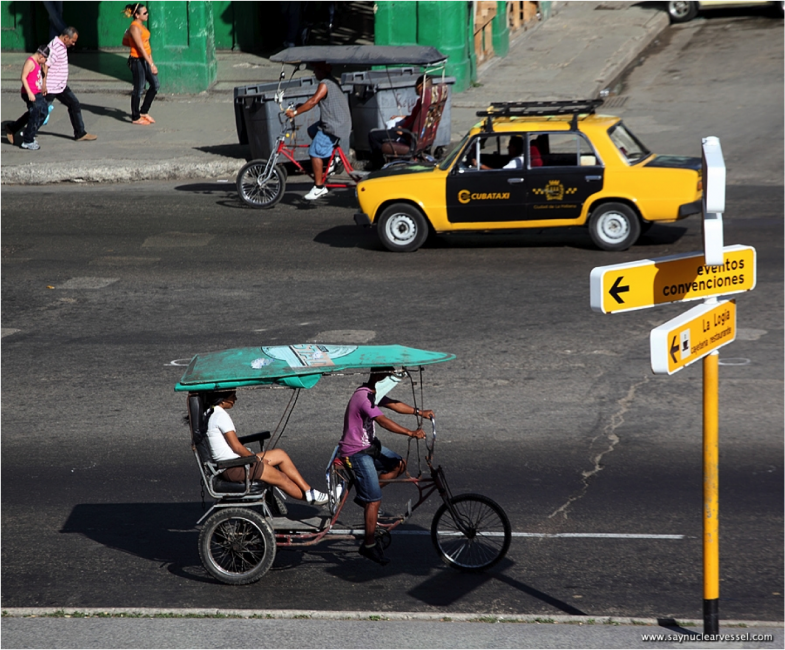 While we had the pleasure of meeting some really friendly and genuine people, the rough statistics show that all these people tend to stay out of Havana. The vast majority on the other hand will see you as an instant financial salvation to their needs whether or not they have something to offer. The crime rate is low though and most of these people will not attempt to rob or assault you since the government has very strict penalties. (the police patrols can be seen everywhere along the city). On the other hand be prepared to the fact that there will be plenty of people lining up to part you from your hard earned money.
Myth #3:
Cuba has the best Mojito in the world.
Although this remarkable sparkling drink was one the Hemingway's favorites, The Cuban mojitos I had were one big disaster since the bartenders didn't bother to pour anything besides rum and mineral water into my glass. It may be a cool and refreshing drink around the world, but the Mojitos in Cuba are not living up to their reputation.
The main question is…
Is it worth going to Cuba after everything mentioned above? The answer is hell yeah! For all of you "Back to the future" fans: the time machine does exist. In place of the famous Delorean though, it is all the classics you can think of from the golden years of American car manufacturers.
For me as a person who has been born and raised in Russia it was more than exciting to see all these oldies. These cars are rarely seen in Russia but in Cuba they are a part of the daily life.
Now these cars look magnificent in pictures, but there is one little problem. You totally cannot breathe around them. The next picture gives a good impression on the above-mentioned problem.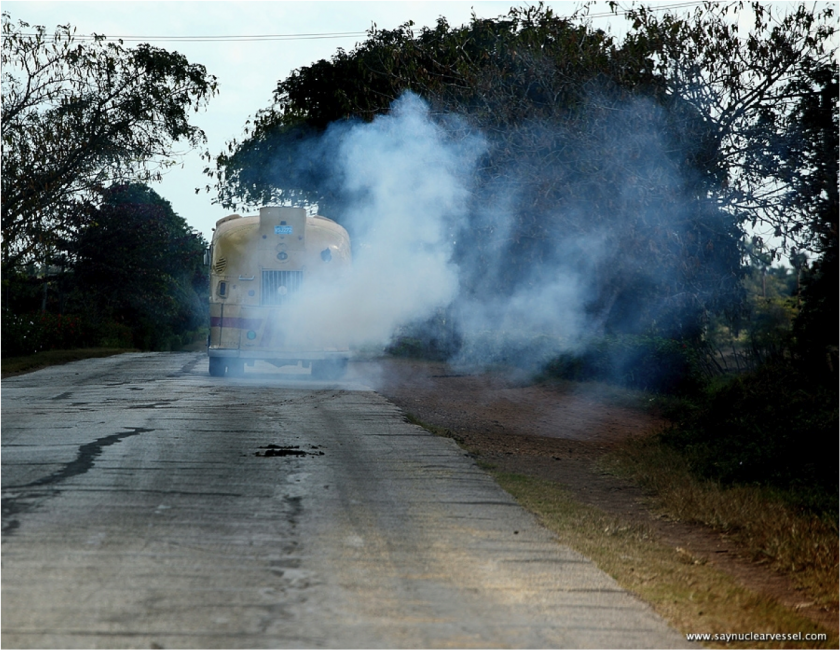 When it comes to pollution, Havana is the champion of the island. The beaches may be free and clear of the smog and smoke but Havana will make you sick. The only way to avoid the toxic stench is to hang out in the harbor where there's still some fresh air.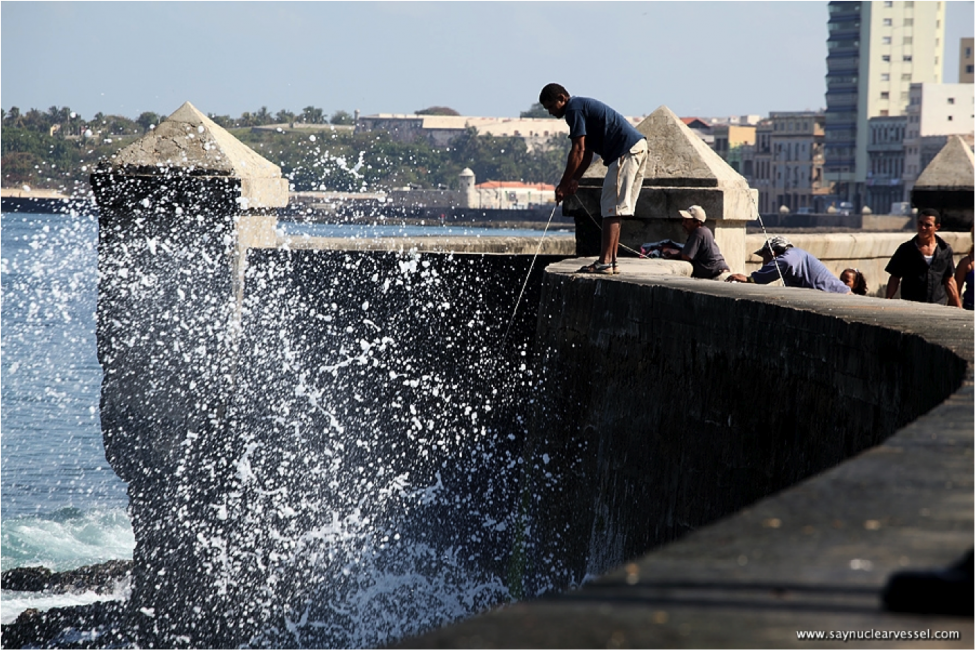 The harbor of Havana is truly magnificent! When you see the beauty of daily life by the water, all the frustrations from the chaos, the scam artists, the bad mojitos and even the smog quickly fade away and disappear. And you remember why you were drawn to this country in the first place.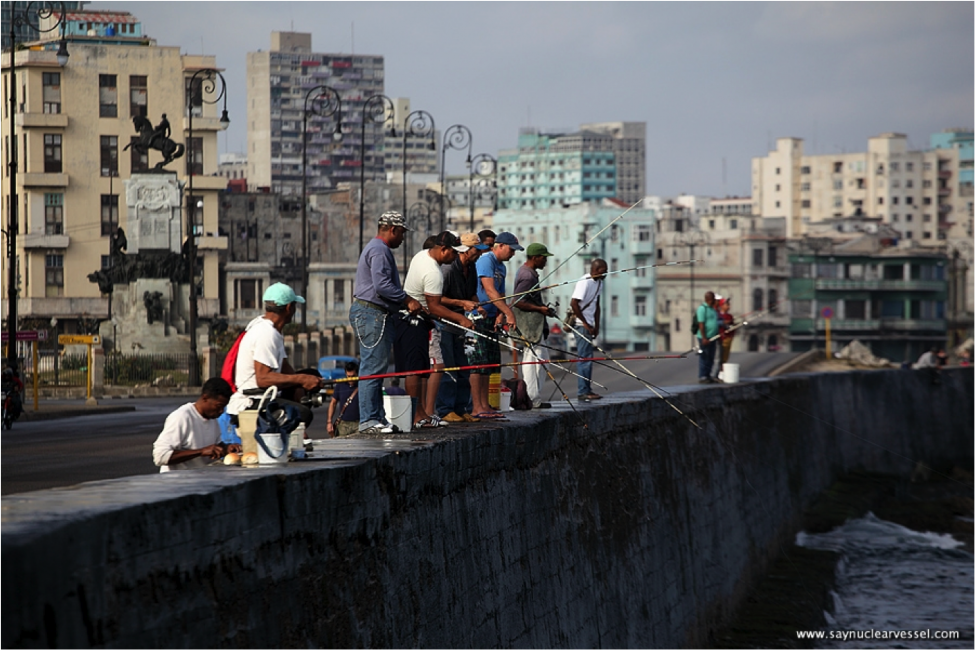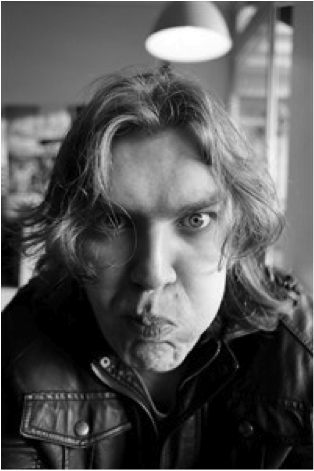 My name is Max. I am a Russian expat living in Amsterdam. Once my friends and I went to
Cuba I realized that most travel guide books are probably written by people who had actually never seen the place. This has triggered me to start writing my own travel blog.
For many years I've been keen on genre photography. I strongly believe that a photo of an average person on the street can give you more information about the culture than a thick ethnographic encyclopedia.
If you have any question about places I've been to, using materials of my blog or questions about meaning of life drop me a line at max at saynuclearvessel.com. Don't hesitate!