OK, can I just say that we had the best breakfast so far in Europe in Brasov?
Our good friends at roomorama hooked us up with a great apartment at Ambient Rentals located right downtown Brasov in Romania. It was close to all the amenities and just minutes from the main square, but it was the buffet breakfast that I was excited about.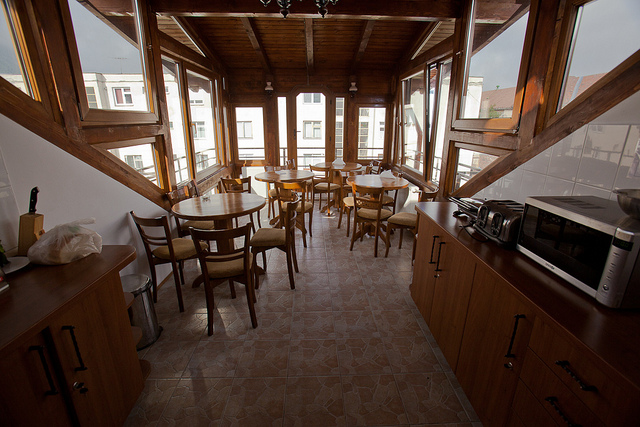 Brasov, Our Apartment 
I expected to eat a couple of pastries and Nescafe in the morning, but was delighted to see eggs, assorted meats and cheeses, fresh fruit and tasty coffee.
Oh yeah, today was going to be a good day.
I know what your thinking, "So what, it's just food?" But on the Mongol Rally, a good breakfast hasn't been par for the course. To be able to sit down and enjoy a meal before starting our 600 km drive was something special for the team. We actually had a chance to talk and discuss the day ahead in a civilized manner.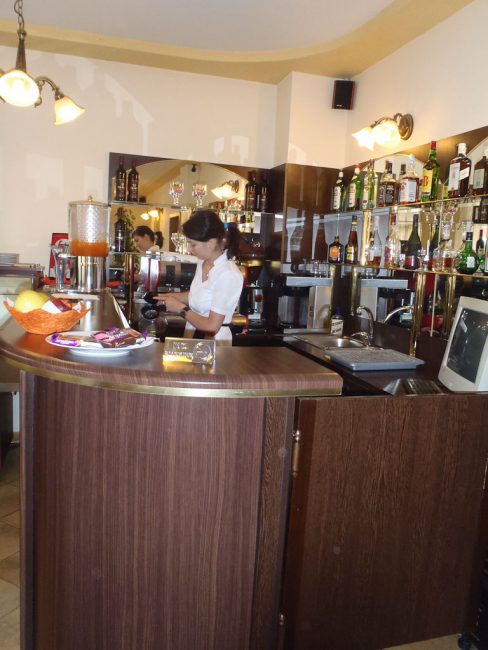 We didn't have a lot of time in Brasov, but I wish we did and I can't wait to come back and explore more. Legend has it that this is Dracula's old stomping ground and Romania's national monument is located just one half hour outside of the city.
Upon our arrival, we spent the day hanging out in the common area of our apartment planning the route ahead. We decided to try to bypass the Eastern side of Moldova and head south to a different crossing. That way we would get into the Ukraine quicker and have a safer drive to the border.
Hanging With Nomadic Matt
With our new plans made, we set out for the night to hook up with Nomadic Matt. Matt is a bit of a celebrity in the travel world. He's one of the pioneers of travel blogging and definitely a leader in the business.
He just happened to be in Brasov at the same time. Who goes to Romania and knows someone else traveling there at the same time? We do!
We enjoyed a couple of towers of beer and some fun conversation about travel, Dracula, blogging and the future. Oh how the words flow when beer is involved.
It was an early night though.
During the Mongol Rally, we have long distances to drive and try to get a head start on the day. So with a final look at the elegant couples dancing the tango in the square and a walk through the pedestrian street filled with cafés and for some reason clowns, we said our final goodbyes to Matt and made the short walk back to the apartment.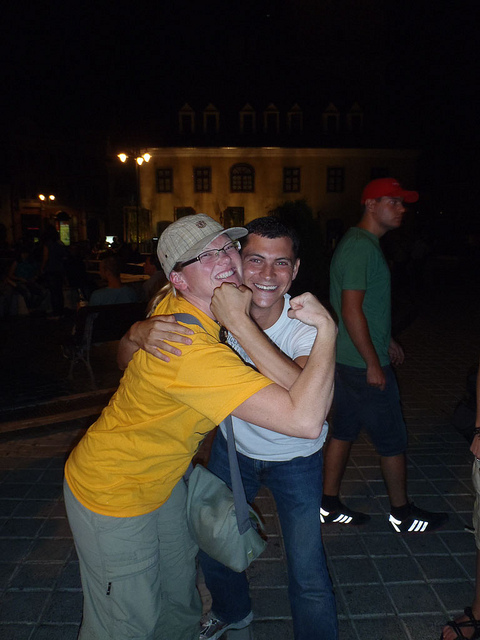 Safe Apartments
The coolest thing about the apartments we've been staying at in Eastern Europe is that you would never know that they are traveler hangouts. It looks like we are going into an apartment building and as far as anyone knows we are locals.
It makes a person feel very safe knowing that their valuables are doubly secure. As a matter a fact, we had to go through 3 locked doors to get to our room. The front door, the locked door that lets us into the hostel filled with a group of private rooms, kitchen, lounge and sitting area. It's perfect for a stay in Brassov.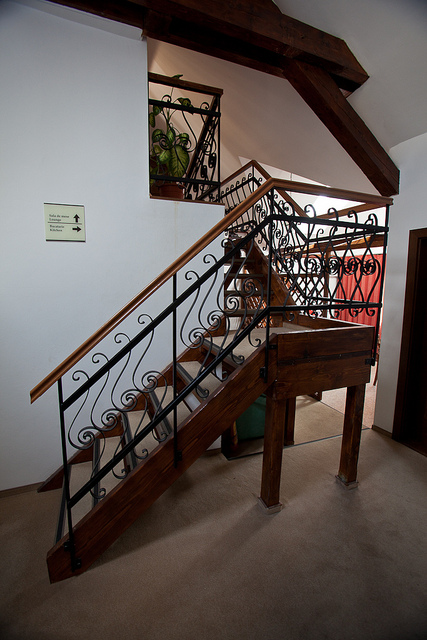 I was so happy to have a clean and quiet bedroom to sleep in as we were all suffering from a cold that is going around our "germ-mobile." We're enjoying it now because soon we'll be camping.
Read More
Mongolia Pictures from the Russian Border to the Gobi Desert
Brasov, Our Apartment and Hooking up with Nomadic Matt
You Might Also Enjoy