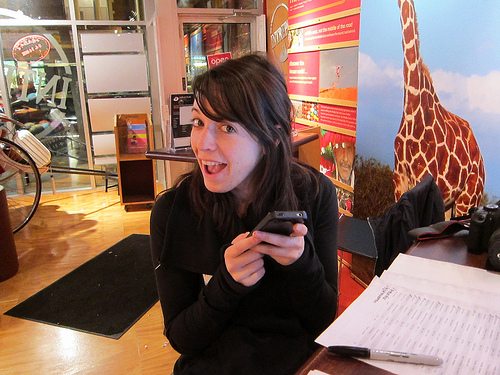 After leaving her job at MTV three years ago to become a travel blogger, Alicia Taggio suddenly found herself in the Top 25 of Flight Centre's Best Travel Job Ever competition which not only won her a trip to California, but eventually scored her a job with Flight Centre as their Social Media Specialist in Canada. As a strong believer in offline connections, she's also the co-founder of the Toronto Travel Massive; a global initiative to connect people in the travel industry on a local level through monthly meetups and events. Over the past year she's learned some valuable lessons and shares with us the Do's and Don'ts when it comes to working with brands:
 1. Do Some Research on the Brand
I can't tell you how many times I receive e-mails or messages from people who want to work with one of our brands and haven't even joined or followed our social channels yet. Before you even pitch yourself, start with this key first step. Find the brand on Facebook and Twitter and take note of what campaigns they are running, how they are interacting with their community and if you like their content, share it! I'm more likely to work with someone that already supports and believes in our brand than someone who is just chatting with us for the first time. Before you send off an e-mail (using my tips below) ask yourself, 'Have I sold myself as a good brand ambassador for this company or does it come off that I'm just looking for a free flight/trip/product?'
2. Sell Your Specialty
After you've done your research, position yourself as an asset to the brand. Whatever your niche or specialty is, use that as a way to sell yourself and how it would benefit the brand. For example, if you notice a brand is currently running a campaign about the South Pacific, and you've been there, put together a list of things you've already written or produced about those destinations and offer to contribute a unique piece to their community about it. This not only opens up the door for link exchange and money, but it starts a working relationship between you and that brand. From there, you can further your discussion on specialty and brainstorm ideas together for future campaigns or contests.
3. Take it Seriously
Before you approach a brand, put together a one-pager about yourself, your brand, and include some stats that can be of value to the company. Certain brands are looking to target different demographics, cities and travel styles, so if you have some interesting stats to show (since you've done your research) bring it to the table. If you're a video blogger, put together a demo-reel of your best work which showcases your talents and skills. Mike Corey of Kick the Grind has a great example of this here. Before you reach out, make sure your LinkedIn and 'About Me' section of your website are up-to-date. In my opinion, the days of the traditional resume are over. Consider your Twitter, LinkedIn, and website as your resume now. I applied for my social media position by stating in a tweet why I was best for the role and providing links to my social sites. The work was already done; I just had to showcase it.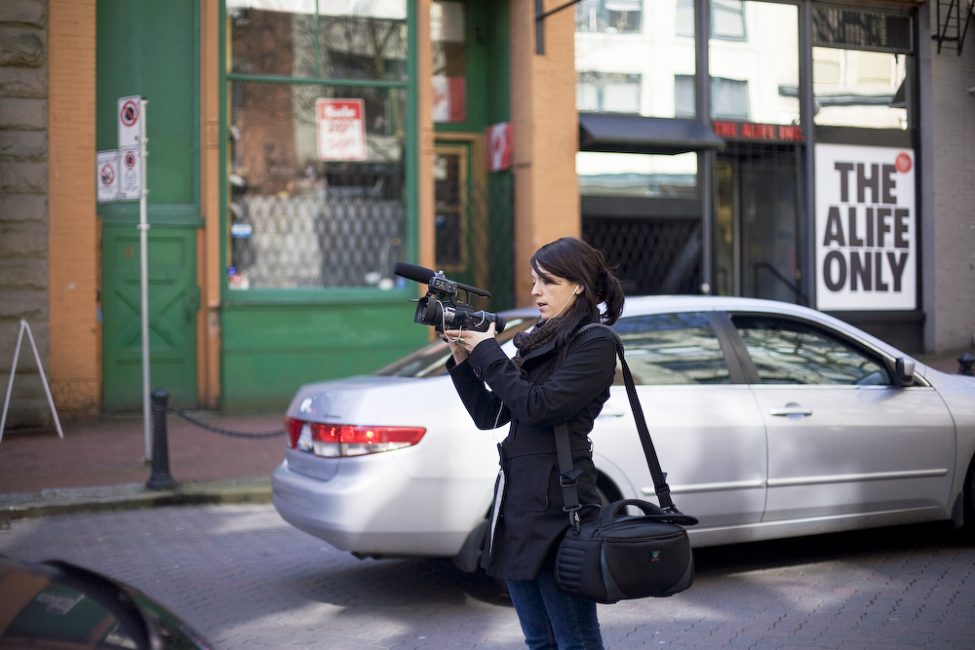 4. Get to Know the Marketing Model
Most Community Managers or Social Media Specialists fall under the Marketing department within a company. Most marketers are interested in three key areas: growing their database (ie- newsletter sign-ups), traffic to their website, and sales. Unless you're working with a smaller brand, chances are a larger company isn't particularly interested in simple logo exposure or brand mention since they probably already invest a good amount of their money in TV/radio ads, paid search etc. (However, there is something to be said for brand mention when it comes to real life experiences). I love getting e-mails from photographers and bloggers who are already a customer and really believe in our product or brand. Word of mouth marketing is still incredibly important and plays a big role when it comes to Social Media. However if you want to get the full attention of the marketers (whom most Social Media/Community Managers have to pitch you to) come to the table with ideas of working together perhaps through a contest or giveaway which will help drive numbers to one or more of the three key areas mentioned above. Each brand has different objectives, so find out what it is they are hoping to achieve.
5. Think Long Term
I'm a strong believer in creating offline connections which is why I highly recommend finding a local tweetup in your city which helps connect the brands with the bloggers in a social setting. If you've succeeded in scoring a partnership with a brand, follow-up with them by providing the successes of the project, and keep the conversation going by checking in over e-mail and meeting up for coffee to talk about what's next. The Social Media space is constantly evolving and brands are always looking for new ideas and discussions on 'what's next'. If the brand has enjoyed working with you, they will keep you in mind for future projects and fight to get you the money you deserve for your content and ideas going forward. Heck, they might even hire you 😉
At the end of the day, each relationship you make with a brand is just that- a relationship. Some work out and some don't. But take each experience as a lesson and concentrate on building your strengths and growing your skills. In my opinion, you can never stop learning, so keep a positive attitude. You never know what doors will open in the future.
When she's not travelling and tweeting from her own account @Taggio, Alicia runs Social Media for Flight Centre Ltd in Canada @FlightCentreCa
A Big thanks to Alicia for sharing her expertise and for being so generous with her knowledge and information. Dave and I are always blown away with her energy, excitement, ideas and commitment to her work.
You Might Also Enjoy