Black Friday is usually the time to save big on home, electronics, and beauty products, but it can also be a great time to save on some really cool travel gear.
Nobody really does a post dedicated strictly to travelers so we thought since people will be getting back to traveling in 2022 we would research and highlight the best deals in travel for Black Friday and Cyber Monday.
We will update this post weekly leading up to Black Friday so you have the latest early-bird deals.
Best Early Black Friday Deals As of October 25, 2021
Why are Black Friday deals starting so early?
I am sure you have noticed that brands are already filling up your inbox with Black Friday deals. It is not because they want to get your money faster (well we all know they love that) but this year it is because of Supply Chain delays!
What is the deal with the Supply Chain?
Well, we can chalk this one up to the Delta Variant. We have all seen the pictures of container ships lined up in Bays across the world and this is the main reason for early shopping. With pandemic-related material shortages, the lack of labor, and delivery delays that have been going on for the last year and a half it is evident that this year it won't necessarily be the price that will determine the deals but supply.
So, in order to avoid those depressing "sold out" notices that inevitably be popping up sooner than later we wanted to help you identify the best Black Friday deals for travelers before you have to go for second best.
Here is what you need to know about Black Friday 2021.
When is Black Friday?
Black Friday takes place the Friday after the American Thanksgiving each year. This year it will fall on November 26, 2021. As we stated above, many retailers have already started rolling out deals early. Cyber Monday starts on November 29 so be ready for a weekend of sales.
What is Black Friday?
Black Friday is an annual retail sale in North America that takes place the Friday after Thanksgiving. The name itself comes from the time in the calendar year that a company goes "into the black" or begins to turn a profit for the year. This usually happens because of the surge of customers looking for those holiday deals.
This course really helped me up my photography game. It is more of an intermediate course so you have to have some working knowledge of Lightroom and Photoshop to really get the most out of it.
The lessons get more in-depth as the course goes on but you can really learn a lot here.
Also, the production value and the ease of teaching really shines here.
You can read my full review here.
Hats off to the guys at F-Stoppers and Elia for putting together such a comprehensive course for photographers.
For Black Friday they are offering $50 off of all their bundle's courses.
A sweet deal as these doesn't go on sale very often.
GET YOUR $50 OFF HERE and use "BF2018" at checkout.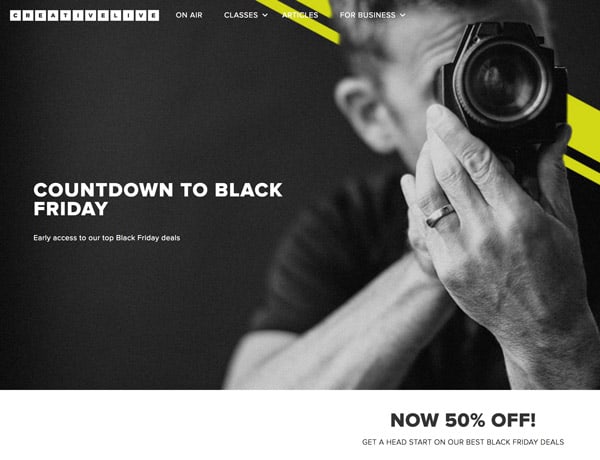 If you are looking to learn photography, Lightroom or Photoshop from the ground up then CreativeLive is a great place to start.
What I love about this platform is the Live Classes and they are FREE! It is free to sign up for an account and you can tune into live classes to see if the teachings are what you are looking for.
Then, if you like them, you can download and own them for a fee. Genius if you ask me.
They also cover a wide range of topics, not just photography and have some awesome instructors.
CreativeLive Black Friday Deal is 50% Off all of their classes!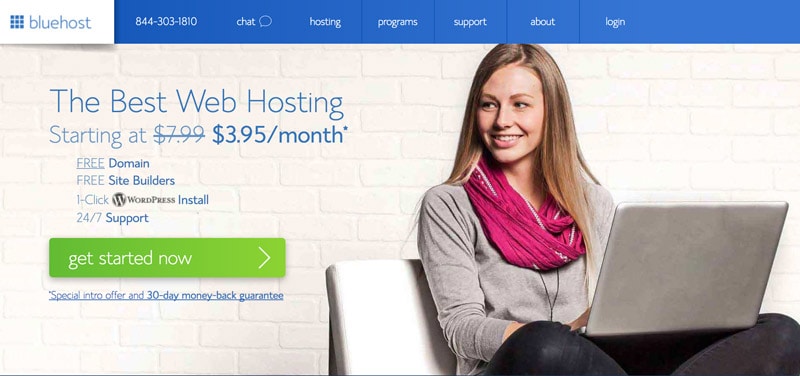 If you are thinking about starting a travel blog and are looking for a great hosting deal then look no further. Bluehost is offering their cheapest rate ever!
We used Bluehost when we started to blog and it is perfect for beginners as it is cost effective and easy to set up.
They also have a great support team.
If you want to learn more about how to start your own travel blog then make sure to check out our post How to Start a Travel Blog.
The savings and deals are available there as well.
For Black Friday they are offering
RATES AS LOW AS $2.50/MTH AND ADD-ONS UP TO 60% OFF!

So many people ask us where we host our photos. Well, the answer is Smugmug.
Not only does it allow you to set up a gallery that you can seamlessly integrate into your blog, but it is a great storage solution and it takes the load off of your server helping you increase the speed of your site.
If you are into selling some of your photography you can opt for the pro plan which offers a range of extras on top of the amazing things you already get with the basic plan.
SmugMug is offering 40% Off all their plans during Black Friday week for new customers.
Email Marketing is one of the cornerstones of a great blog.
And one of the things that we wish we did early on was to adopt a service that would see us through all our growth. Believe me when I say changing providers can be a pain in the butt.
You don't have to worry about that with ConvertKit. It grows with you and offers some incredible organization tools. This is by far the best change we have made over the past couple of years.
It is also one of the most intuitive platforms out there making it easy to learn and create.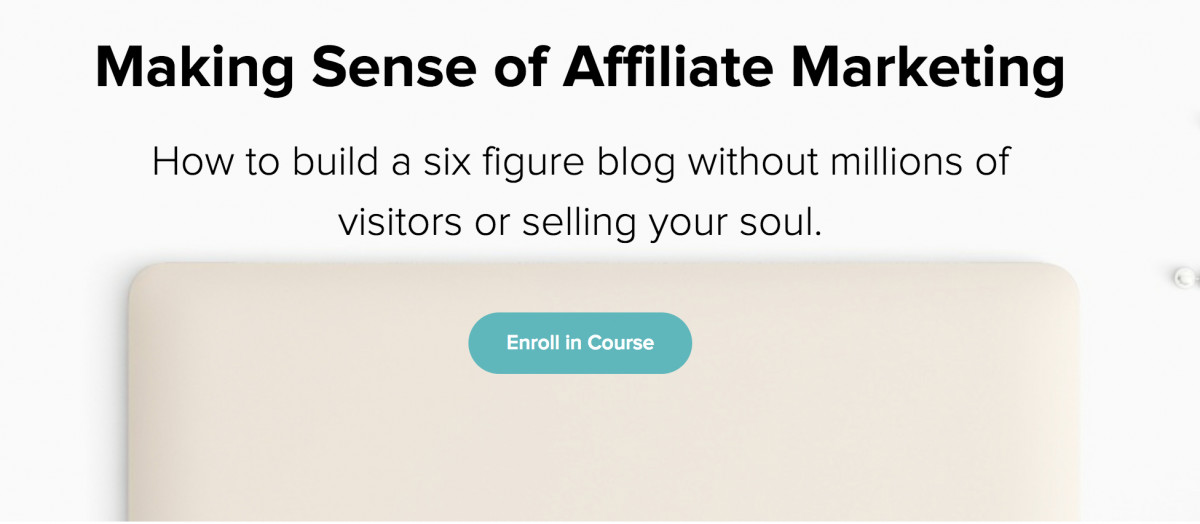 This is probably one of the best courses I have ever taken when it comes to learning how to make money from your travel blog.
Not only does it go through everything that will help you apply, set-up and track your affiliates it also goes in-depth on strategies you can implement to increase your sales.
Michelle makes over $50K per month through affiliates so she knows what she is talking about.
It is worth every penny if you want to learn about monetizing through affiliates.
Save $28 off the course which will bring the total to only $168!
Well that should do it. Some of the best deals for bloggers out there for this special weekend. We hope everyone takes advantage of these amazing discounts and they can help you bring your blogging to the next level for 2018.
To learn more about travel blogging and how to start a travel blog on ThePlanetD, visit
How to Get Paid to Travel
How to Become a Professional Travel Blogger
Get your Travel Blog Noticed
8 Ways to Promote your Travel Blog
Travel Blogging as a Couple
A Guide to Press Trips for Bloggers
How to Pin like a Pro
Disclosure: There are some affiliate links in the post above, but these are all products we highly recommend. We won't put anything on this page that we haven't verified and/or personally used.