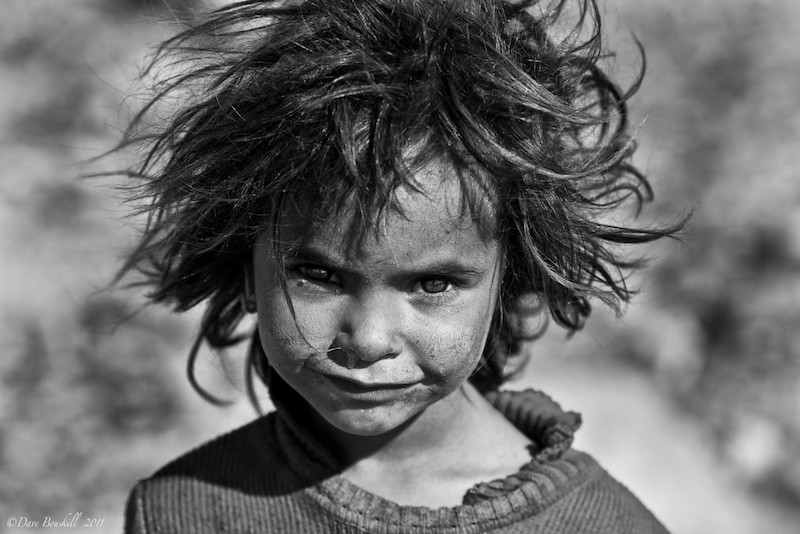 The people of a country have always been something that stirs emotion in me no matter where I travel. Whether it be the Sherpas of Nepal or the Elders of Myanmar they always leave you with that lingering connection to that place. This little girl was no exception.
A Bedouin Girl
As we walked with our guide Mohammad through the lower part of the Dana Valley near the Feynan Eco Lodge this little girl approached us carefully. She was hanging out playing with her sister by their bedouin tent and seemed just as curious about us as we were of her.
Foreigners
Drawing closer she smiled and waved, giggling at the sight of these two foreigners in her valley. When I asked if I could take her photo she put on that serious face I sometimes get from people not used to having their picture taken. After a few frames as I smiled at her from behind my lens I was able to provoke this pseudo smile.
I love taking portraits of people because you can really get a sense of their life through their eyes. What they have been through and maybe what their future holds. It is for that very reason I love photography.
For more information on hikes and accommodation in Wadi Feynan, visit the Feynan Eco Lodge website.
Read More
Petra Jordan, the Ancient City by Day