It was on a rickety ride on a dirt road somewhere in Bangladesh that I had one of the most important realizations of my life. I still remember the words of the Bangla pop song that was playing in the minivan as it made its way back to the chaotic city of Dhaka from the ruins of a Buddhist monastery in Paharpur. I did not know what they meant, but I knew they would always be special to me.
Bangladesh Internship
There were six of us, all from different corners of the world, on an internship with the Grameen Bank & its sister companies in Dhaka and our coordinator. We would work and learn during the week and have the weekends free to explore the city and the surrounding areas.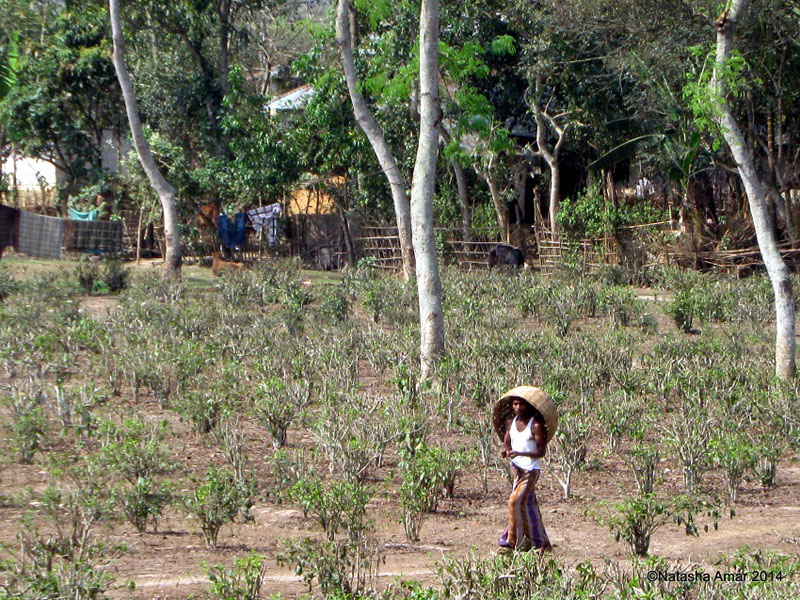 At this point in time, everyone else was fast asleep, after having played some silly but incredibly fun games to pass the time on the 8 hour long journey. It had been a rather long day; we had set off at 7am and driven for five hours to visit the Grameen Shakti premises and then another two to reach the ruins.
The drive back to Dhaka city was not scenic, the roads plunged into complete darkness with no street lights for much of the way. The same song kept playing over and over, our driver must have loved it, but I did not mind.
I wasn't sleepy; my thoughts actively wanted to reflect on the past few weeks and perhaps relive them. I was at the end of my internship, it was my last weekend and I would be going home to Dubai in three days.
I had had seemingly enough time to believe and digest the fact that I had in fact made it to Dhaka to intern with the Grameen Bank after I had spent most of the last year obsessively reading and researching. But here I was, still amazed by it all.
My curiosity had been sparked after reading an article on microfinance which talked about the Grameen Bank as its birthplace. I was a student of Finance almost towards the end of my Masters course, and I had never come across this word before.
It was interesting and fascinating to me that something so unconventional had impacted development efforts across the world to such a great extent. This was almost like Finance with a conscience, something that had been lacking for me all along in my chosen field of study.
Solo Travel in Bangladesh
I did not think I could do the internship; I tried to reason with myself using many arguments.
I had never travelled solo before & Bangladesh had a non-existent tourism infrastructure, maybe I wasn't good enough to be accepted into their program, I needed to stay in Dubai and start applying for jobs to begin my career, as it would be a long process before I would even find one and start making money.
On a friend's persistent encouragement, after much procrastination, I applied for the internship, not expecting any response.
After a month, I received an invitation and it suddenly became clear that I had to go. For so long I had wanted to learn about microfinance that it was impossible not to go and witness its impact first hand to satisfy my curiosity.
My family and friends were taken aback that for my first solo trip I had chosen Bangladesh, a predominantly Muslim country, not on the tourist trail and with a culture very different from the one I live in.
They were even more skeptical when I told them I would be living in a rather poverty-stricken neighbourhood of Dhaka and spending time in rural areas where most of the borrowers lived.
Ever since I arrived in the city and was driven to my hotel with a fellow intern in pitch darkness by a particularly crazy cabbie, I had loved every moment of the chaos.
In the beginning, everything seemed like a challenge- having to cover up, sometimes with a scarf around my head in the rural areas, crossing the street in Dhaka, spending a minimum of two hours to get anywhere in the city notorious for its traffic jams, steering clear of certain areas, not being able to use the footbridges after dark and not having the familiar comfort of a simple Cappuccino after a long day.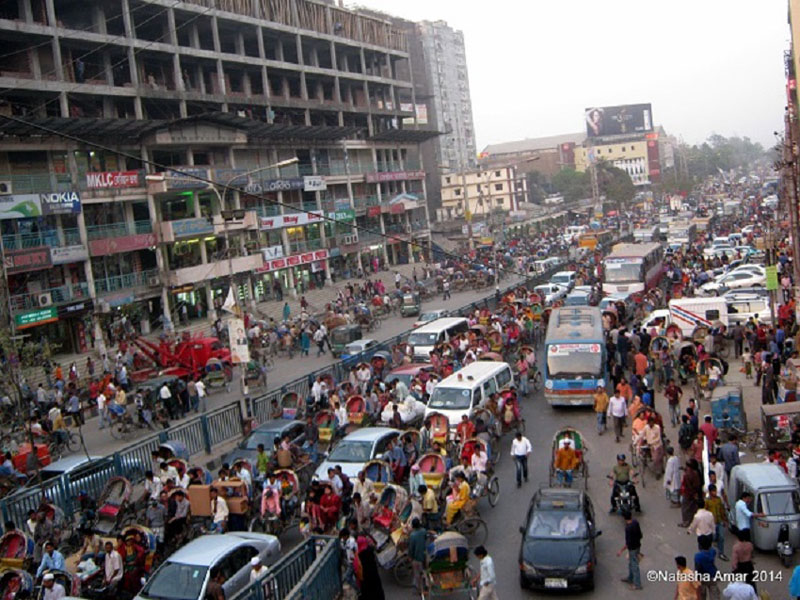 But I love challenges, and I embraced everything that was part of the experience. I grew to like the ten-minute walk every day to the bank with fellow interns as vendors and urchins on the street called out and waved to us to exchange greetings using the only two sentences they knew in English.
Reflections on Bangladesh
I even got around to accepting that good things take time, after having spent half a day on a cycle rickshaw with a fellow intern looking for a new cafÈ we had heard of on the other side of the city. After a long journey and many conversations along the way in broken Bangla, we were rewarded by an exceptional cup of Mocha.
While living in the village of Manikgonj, I got over my fear of icy showers, after having no other choice but to man up every day.
With frequent power cuts, it was common to spend the evenings writing by candlelight and trying to sleep under a mosquito net with the windows open. But I loved every bit of it. I was specially amazed by how warm the villagers were, welcoming us into their humble homes, talking to us about their lives and asking questions about ours.
Their eyes sparkled with pride as they recounted the stories of how they had made it out of the poverty cycle with the help of microloans offered by the bank. An old woman who was struggling with loan repayments and had been reduced to begging burst into tears when we bought her a sari after hearing that she owned only one which hadnít been washed in a long time.
Another female borrower shared her aspirations to educate her daughter in a good university in Dhaka so that she could become a teacher. Every day I met these women and heard inspiring stories of their socio-economic empowerment as the bank not only improved the lives of their families but also helped to uplift their social status.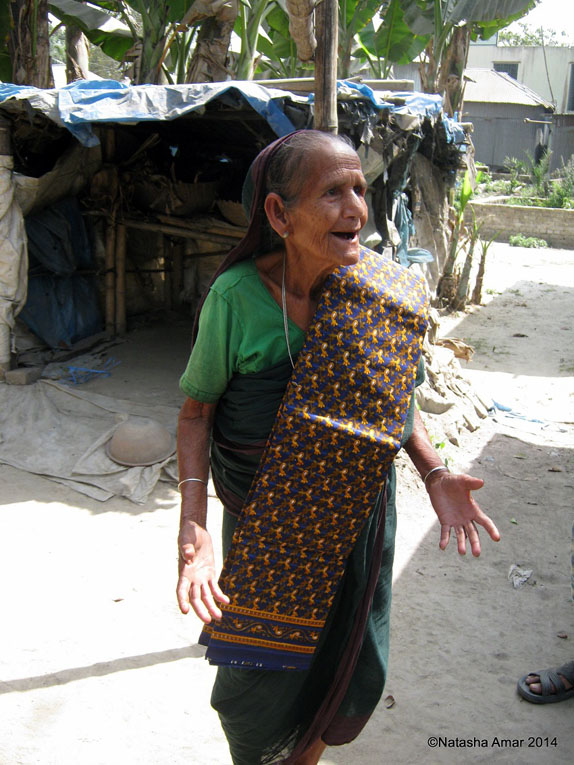 In our free time, we took trips to explore the areas around Dhaka. There are so many priceless experiences that I will never forget such as eating freshly picked pineapples while trekking in a forest, tasting the seven layered tea in Sreemongal or being served a grand feast in one of Dhakaís oldest local restaurants.
An experience that reduced me to tears was seeing a million stars in the sky for the first time while on a ferry sailing on the Padha river. It seems like such a funny thing to say, but I had never seen such a brightly lit star studded night sky before.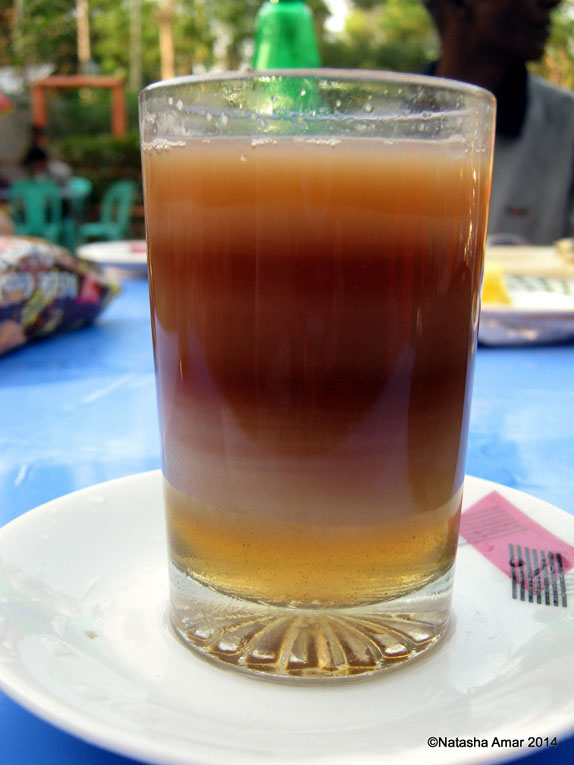 I had experienced so much more on this trip than I had first imagined.
In my fellow interns, I had met some truly inspirational people, all of whom wanted to make the world a better place. The trip was coming to an end and I had a lot to look forward to when I got back home.
While in Dhaka, I found out that I was Top Graduate of my class at University. It felt good to know that all the hard work had paid off.
Yet on this particular evening, I was not thinking about going back, I would have probably stayed longer if I hadn't had to attend the ceremony to receive my award. I knew something had changed in me forever.
I had started to believe that anything was possible and I knew I had to see more of the world. I didn't know how that would be possible with a full-time job and meagre savings, but I knew I was going to make it work. The cultural immersion I had experienced had made me hungry for more.
Ever since that trip, I have travelled more than I imagined, volunteered and experienced the warmth of foreign cultures and fallen head over heels in love with the world. Although I am not a full-time traveler, I am happily infected with wanderlust and donít intend to stop having my mind blown by the world.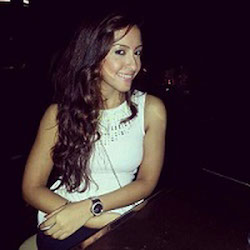 Author Bio:
Natasha Amar is a Dubai based travel blogger happily infected by wanderlust.
On her blog The Boho Chica, she shares entertaining stories of things that shock, amaze and inspire her even as she challenges herself and seeks deeper cultural experiences on her travels.
You can connect with her on
Twitter
Facebook
Instagram
Google+


---
Read More
Our AncestryDNA Story – How a DNA Test Can Add New Meaning to Your Travels
Escape to the Ritz Carlton Toronto – A Weekend Retreat in Downtown
How to Live an Unconventional Life of Travel: Tips to Getting Started
You Might Also Enjoy