The travel bug bit me at an early age. My father was in the military and we were stationed overseas and within the US throughout my childhood. I'll admit that sometimes all the moving didn't always appeal to me, but having the chance to learn about other cultures, religions, and cuisines was an amazing gift.
Right now my husband and I live in Singapore; we were transferred here four and a half years ago for my husband's job. Moving here was a total culture shock as I'd never been to Asia.
As with any country, there is good and bad. But since living here in Singapore the good overshadows the hardship is has been to be so far away from my family.
I've met some amazing people. Friends that have enriched my life and who have made me feel accepted in a country very different from my own. I have many Asian friends that have taught me about their religions, traditions, and cultures and have accepted me and made me feel like family.
Singapore is centrally located to many other countries and I have endless places to chose from when the travel bug starts nagging at me; which is what prompted me to start my travel website.
The border of Malaysia is a short car ride away and boasts some of the most beautiful resorts and beaches I've seen. The small islands off the mainland make for amazing snorkeling and diving and boasts some of the best-secluded resorts in Southeast Asia. But what I love the most about the country is its rich culture. The people of Malaysia revel in sharing their traditions and cuisine and I never tire of visiting them.
Indonesia is a short fifty-minute ferry ride to exclusive and family resorts alike. The powdery white sand and blue, warm water make for a wonderful break from the hectic city life of Singapore. They are also rich with culture and are happy to share it with visitors. The people of Indonesia are always eager and willing to sit and explain their traditions and are always willing to pose for pictures!
I had the honor of visiting some of the great temples of Cambodia and spend time with their people. That trip, in particular, humbled me the most. The widespread poverty touched me in ways I cannot explain and yet in the midst of it all there is such great beauty and luxury within the country. The people of Cambodia are gregarious, kind, gentle souls that, in all their strife, they do not hesitate to give what little they have.
In my travels I've seen that the world is a big place, with lots of people, who have real problems. I am but a small dot in the scope of things. The problems that I thought were devastating to me seem selfish and small compared to what I've experienced. My desire to have a new car because mine was five years old dwarfs when compared to the naked three year old girl I saw standing in a street in Cambodia; hungry and wanting nothing more than to know when her next meal would be. To know that there were thousands more like her humbled and embarrassed me.
Life is life, and there's not much I can do to change the circumstances of the billions of people that suffer daily. But I can be aware. I can give back in some way. I can stop complaining about things I can't change and change the things I can. I can keep hope in my heart and smile at strangers, offer a helping hand and a kind word to someone who may need it. I can slow down and notice that the world is bigger than the little bubble that I live in.
I've been nothing short of blessed and honored to be accepted in these countries where I am considered the foreigner. Living here has made me a better person; compassionate, accepting, understanding, and most of all humbled.
These are the life lessons that people half a world away from my home have taught me. These are the lessons I've learned through the experiences I've had living in Asia.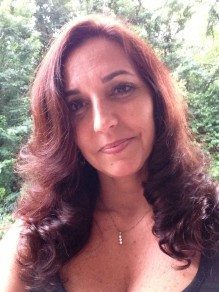 Marie Hernandez
Marie Hernandez is a travel journalist/blogger, the founder and author behind SeriouslyTravel. Her passion for travel and food inspires her to seek new places to visit and new foods to try.
Originally from New Jersey and now living in Singapore, she and her husband travel throughout South East Asia discovering the beauty of "the other side of the world". Her desire is to inspire everyone to explore the world; even if it's just in your own back yard.
Twitter: @SeriouslyTravel