There was a time, not all that long ago (as my family loves to remind me), in which I was not a very adventurous consumer of culinary offerings. I was a picky eater. The most poignant benefit of travel has been that my horizons have experienced a forced widening. It's fair to say I still have a long way to go but when I found myself in what is quickly becoming a foodie capital in its own right – Asheville, North Carolina – I was so glad I am to the point where I could really enjoy all the diverse meals we had while traveling the world through Asheville's burgeoning restaurant climate.
Asheville Eateries
Battery Park Book Exchange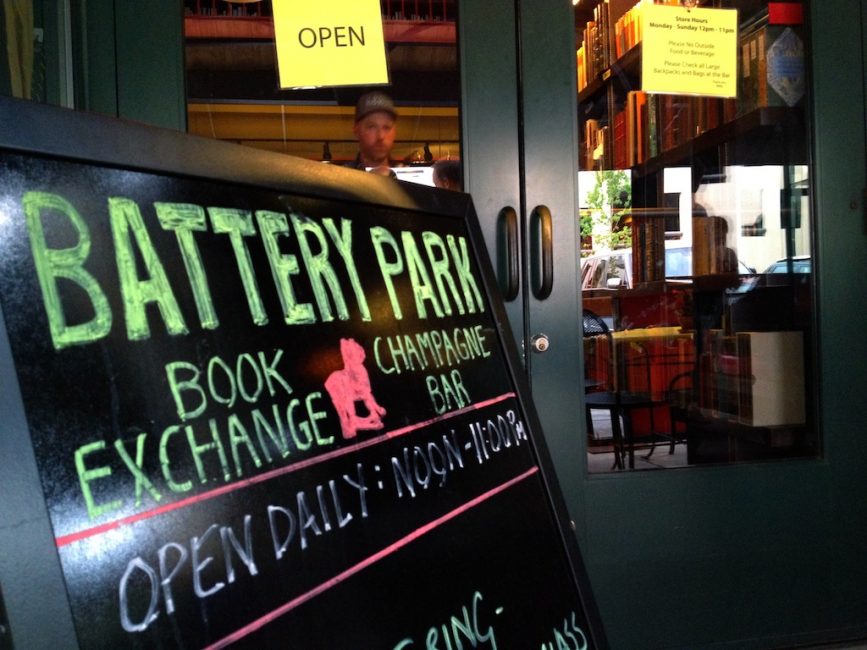 We began our exploration at Battery Park Book Exchange. This bookstore-slash-champagne-bar is a delight in its atmosphere as well as its champagne, cava and cheese plate pairings. Battery Park is spread out over several stories and encompasses almost half a block of real estate. It's meandering aisles, dark corners and hidden treasures are such an adventure in and of themselves. I imagined that if I was a resident, I would begin every evening out on the town discovering the treasures of Battery Park while sipping bubbly and enjoying cheese from places as far away as France and Scotland.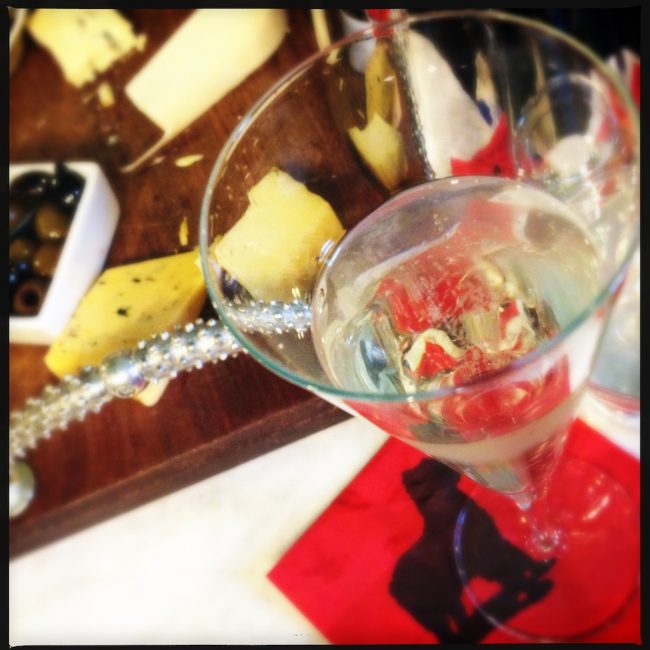 Curate
Having just returned from Spain not long before my trip to Asheville, I was incredibly delighted to return via a dinner at Curate. This Spanish tapas restaurant, with owners trained by Ferran Adrià at El Bulli, is not dissimilar to an upscale cafeteria. Long tables, an even longer bar and an open kitchen invite both large parties and groups of strangers to enjoy their food in a very social way; the Spanish way. Wine too is enjoyed in a culturally relevant way (if one should so choose), from a porrón shared by all at the table. Every dish I consumed during our evening was more than memorable but the alcachofas fritas (artichoke chips with yogurt dip) made me supremely grateful for having recently conquered my dislike of artichokes. Of course, now I only want them fried or baked as chips!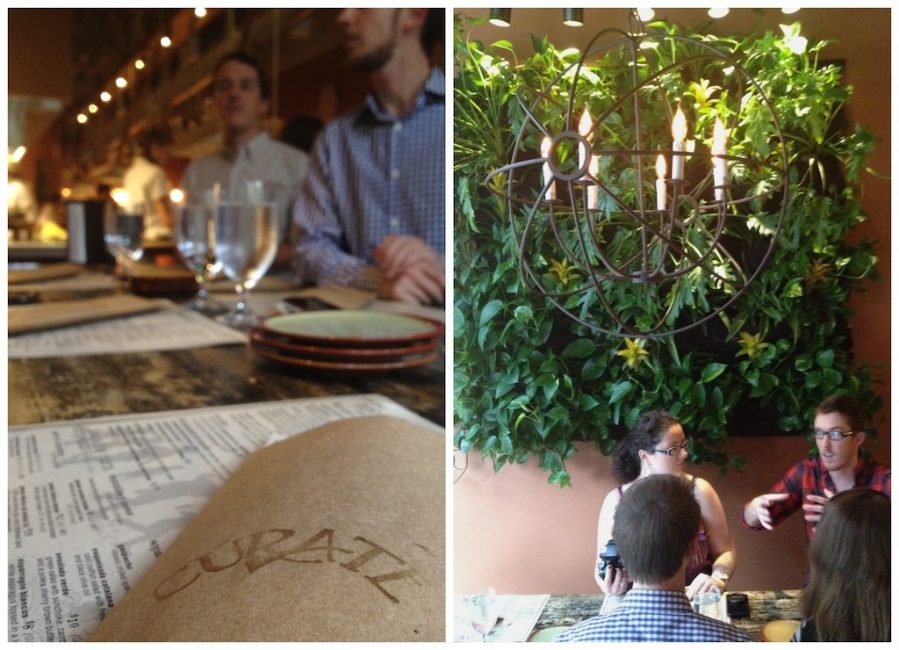 Tupelo Honey Cafe, run exquisitely by Brian Sonoskus, changed my view of Southern food; in a way my years away at college in Arkansas were never able to do. I was never a committed fan of Southern food yet I think I finally understand the appeal now. I saw, while eating sweet potato pancakes with spiced pecans and peach butter, how Virginia Woolf could write that one cannot live well when one has not dined well. For me to live well, I may have to regularly return to Tupelo Honey Cafe. I also may be unable to enjoy any brunch now, that does not include a Moonswine Mary – that's a riff on a bloody mary made with Moonshine which has been infused with jalapeno and bacon. Tupelo, you've truly ruined me but my destruction was a delightful one.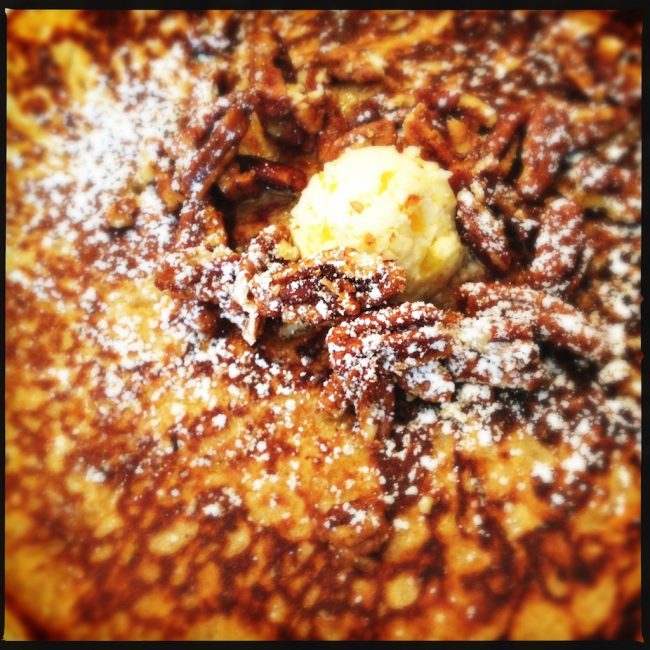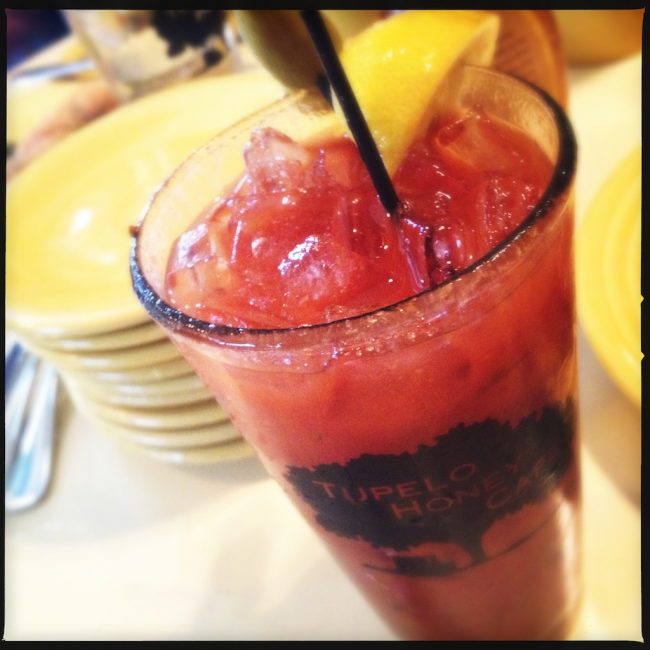 The Admiral
The Admiral looks unassuming from the outside, more biker bar than upscale restaurant; certainly its nod to seafaring culture and food isn't obvious until one finally sees a menu. It may never be awarded any Michelin stars because of its location and facilities. However, I enjoy a good dive so the fact that The Admiral's interior is smartly-designed-yet-divey appeals to me tremendously. Being able to choose fresh oysters from any of the regions of the United States well known for them, consuming a flank steak to rival any we'd previously enjoyed and eating cheese from my home state of Vermont certainly didn't help how begrudgingly we left our table once finished, to those waiting with anticipation like we had been only an hour or two earlier. The Admiral doesn't have the most diverse or inventive menu known to the restaurant kingdom, but what they do they do so very well. Award-winning-well, in my book.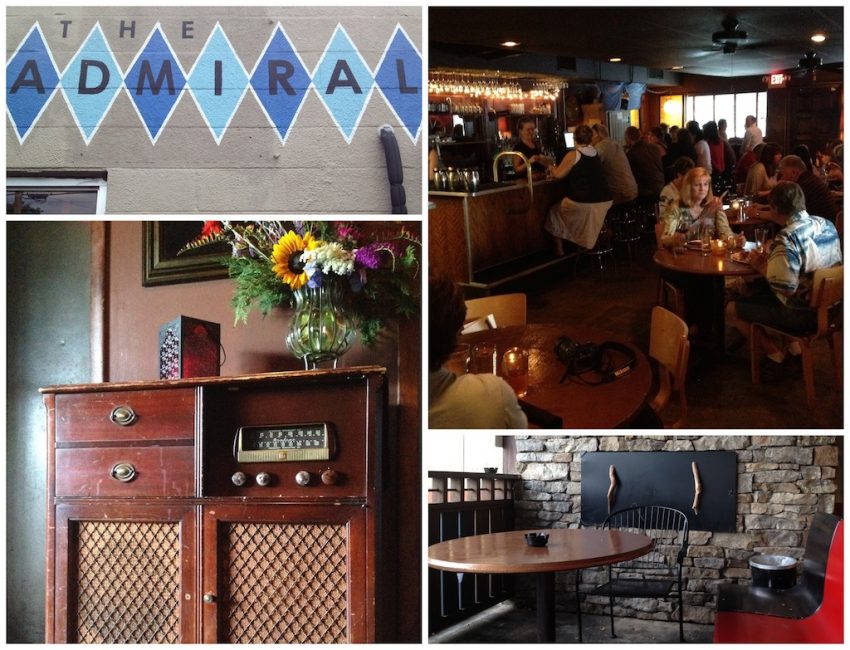 Horizons
Horizons at The Grove Park Inn and The Biltmore Winery may two of the most upscale culinary experiences one can have in Asheville. Both are well worth their price for the traveler looking to have a special meal while in North Carolina. At Horizons we enjoyed a stunning view of the valley and mountains with a sunset that lit the sky on fire. Our sommelier took us on a tour of great wines that complimented our chosen tasting menu perfectly and the Vidalia Onion Bisque soup made me appreciate root vegetables in a way I once thought was never possible. Eating at The Biltmore Winery was both a culinary treat and an adventure. To get to their special dining room that is a natural champagne cave filled with candles and silver place settings – we traversed a long hallway of stone cut into the earth long before Biltmore had a winery. Executive Chef of the entire estate, Damien Cavicchi, treated us to a sampling of wines from the estate's winery that perfectly paired with a field-to-table menu only featuring seasonal ingredients.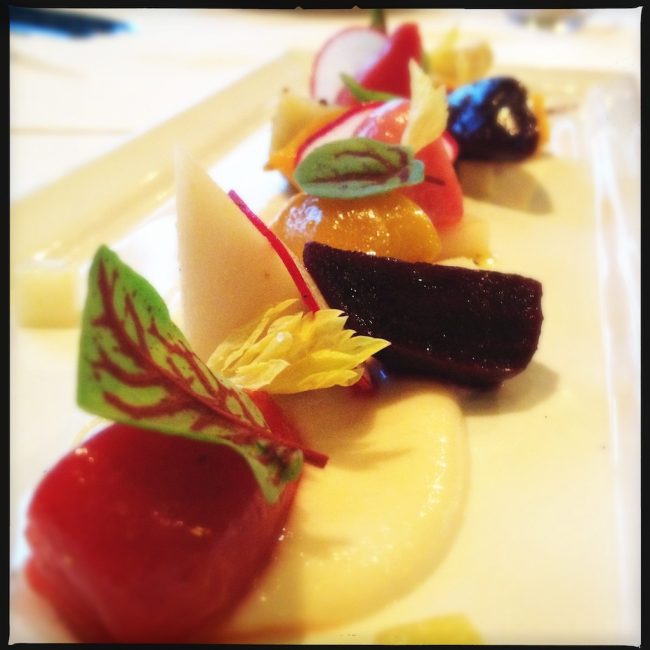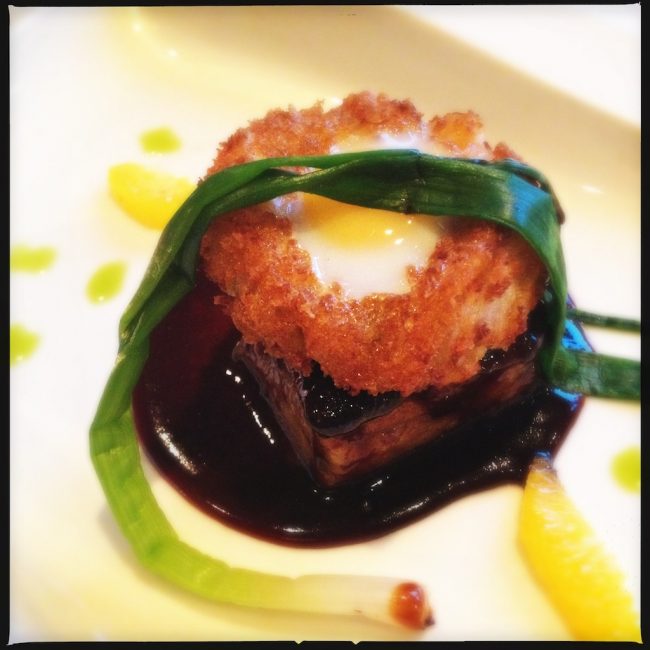 More Great Eats in Asheville
Before leaving Asheville, I had to sample ice cream from The Hop. Rome took my breath away with its gelato back in April and while The Hop may not serve gelato, its inventive ice cream flavors are certainly worthy of the same awards that came to my mind, and were enjoyed by my taste buds, when I was in Italy.
Don't Forget the Beer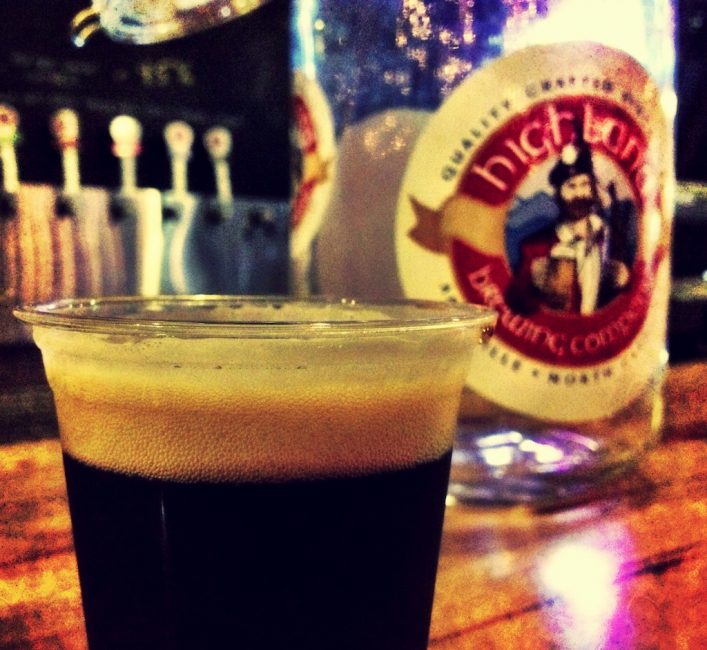 "Asheville isn't only about its food. We toured
Highland Brewing Company
with its Founder, Owner, President, Chief Peddler, Schmoozing and Cleanup Guy: Oscar Wong. The man knew beer and he was passionate about Highland, the varieties they brew and the creative climate that Asheville is. He's so passionate about the arts that the brewery features a large space for concerts with a stage crafted of old rail cars.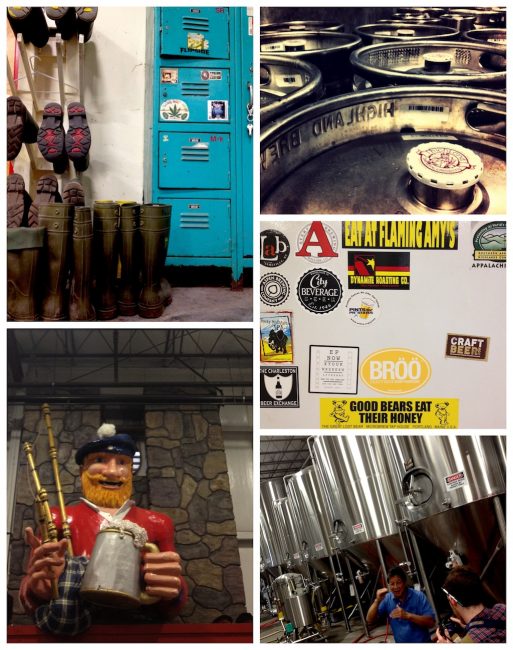 Oscar also introduced us to his friends Troy and Charlie at
Troy and Sons
. Don't let the name Troy fool you, this distillery is run by a woman and she is 
serious
 about her moonshine and whiskey. Not only that, Troy has built a business that is all about crafting and creativity. From bringing back a nearly extinct variety of heirloom corn to beautifully designing all the packaging and branding — Troy and her team of family and friends make a product that is worthy of pride and acclaim. In a country where we consume more products made in China than anywhere else, Troy should be credited for helping to bring real pride back to the "Made in America" label."
Adventurous, picky or reformed-picky eater, none should discount Asheville as a culinary capital. If it cannot already be fully considered such, it is certainly more than well on its way to becoming one. I think that for any traveler, Asheville has more than enough to entertain and inspire food-wise.
For more information on visiting Asheville, NC visit Explore Asheville.com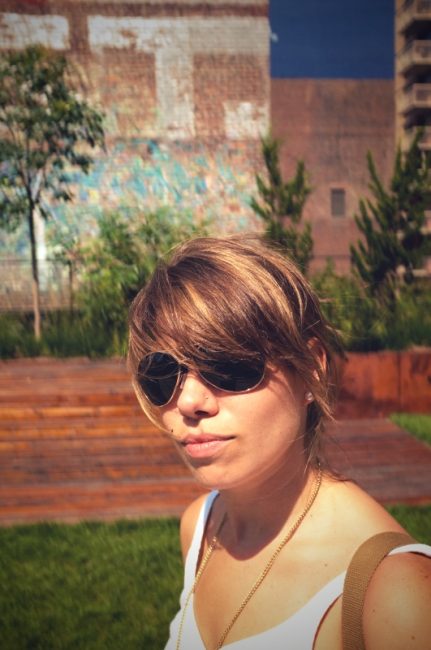 We met Kirsten in Italy this Spring. We had already known her from online. She's a well known travel blogger, a photographer, traveling writer and new media consultant and we are honoured that she took the time out of her busy schedule to head to Asheville on assignment for us. We couldn't have shared the experience any better ourselves and have so enjoyed reading her articles and following along on her journey as she tweeted in real time from Visit Asheville.  There are more posts coming from Kirsten, but in the meantime check out her website Aviators and a Camera  you can also follow her on Facebook and Twitter.  and Instagram