Dave and I went on our first real travels in 2000 when we spent five weeks on a trip to Thailand that changed our lives. We've been avid travellers since then and can now boast having 15 years of travel under our belts.
Journeymakers of Travel
We recently heard that American Express is celebrating 100 years of travel service, and we immediately thought this would be a good time for us to look back and reflect on our most memorable travel experiences.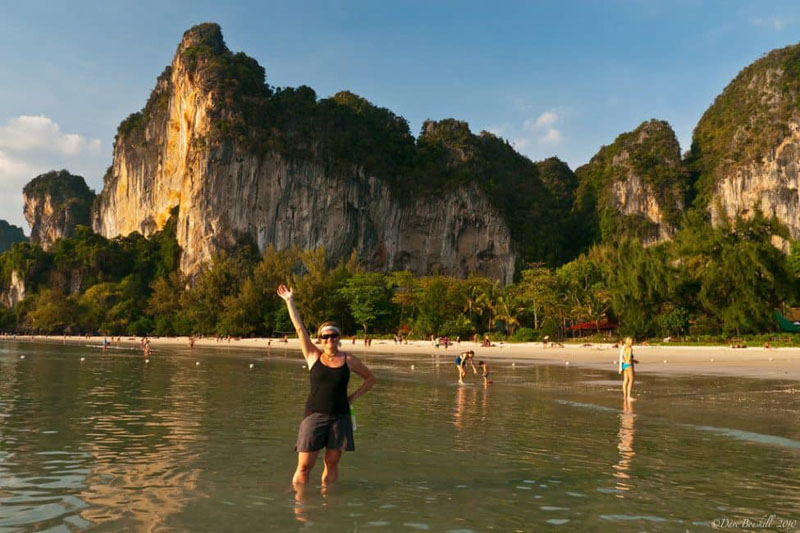 We've always said that it is the people that make the experience memorable, and that notion has never changed.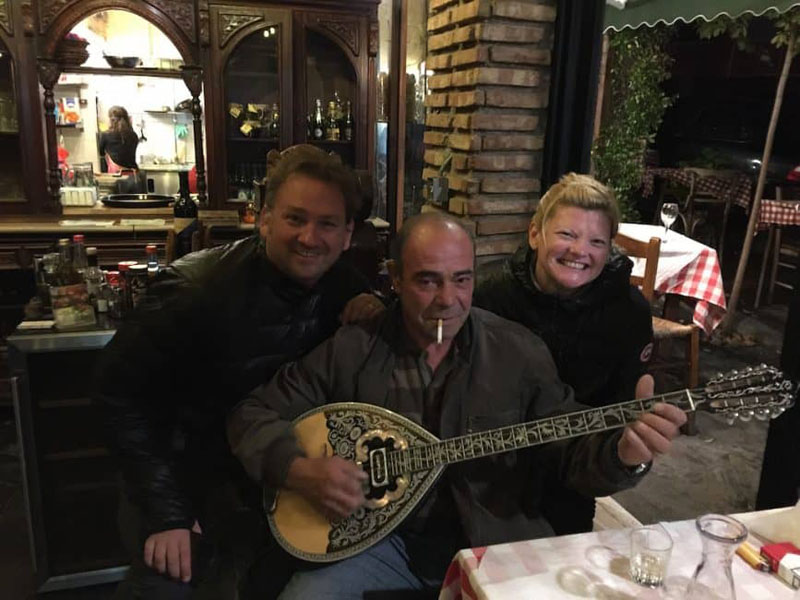 From guides who turned into lifelong friends to hotel staff that went the extra mile to help us out, we've had some amazing adventures.
The service providers of the travel industry are the journeymakers that can change lives. Little do they know their friendly attitudes, words of encouragement, travel knowledge and offhand jokes will last with us forever.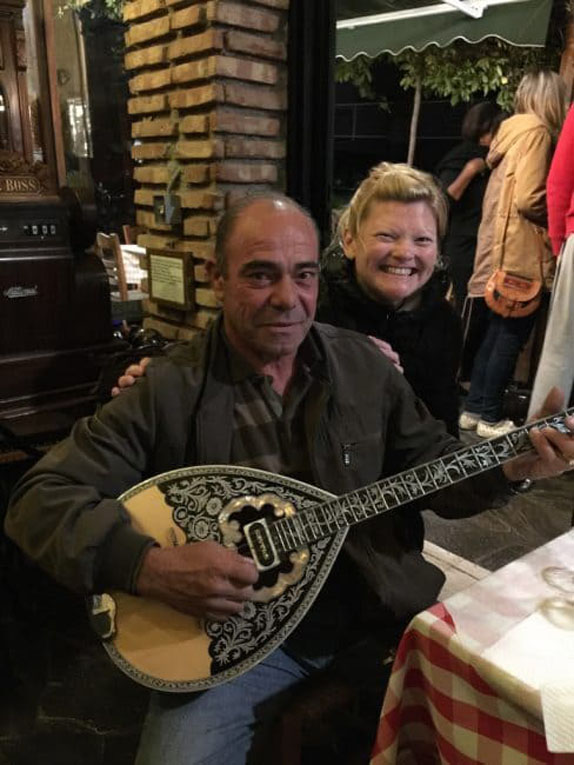 What Journeymakers Do
While they go on to help the next customer or lead the next group of tourists, we will always remember our experience abroad because of them.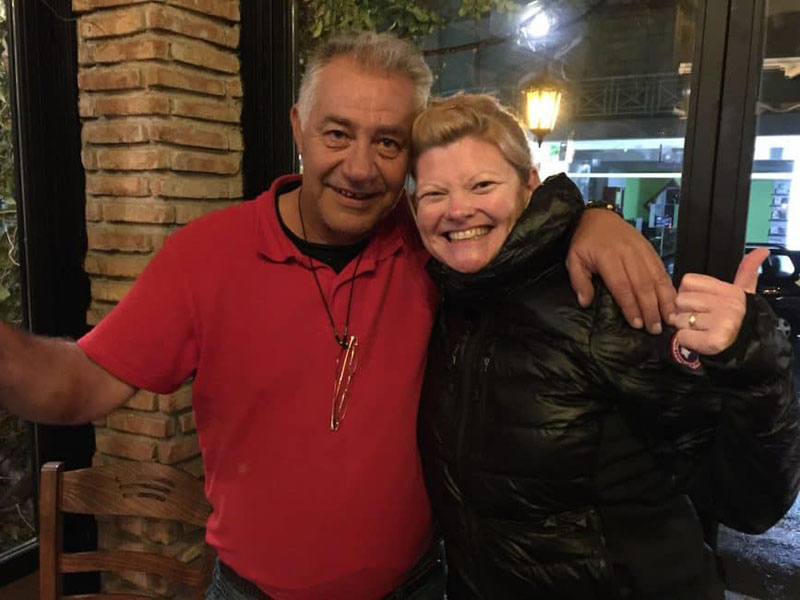 Most Memorable Travel Experience
Our most memorable experience of excellent service was definitely climbing to Mount Everest Base Camp with our guide Deep.
He was kind and gentle yet strong as an ox as he guided us up to view the world's tallest mountain.
I never understood where he packed his endless supply of pomegranates that he peeled and separated for us each night as a treat before dinner.
Sure, he guided us to base camp with ease and we felt safe in his hands, but it was the little things like the pomegranate and bringing me tea when my sinuses were congested in the middle of the night that we'll always remember.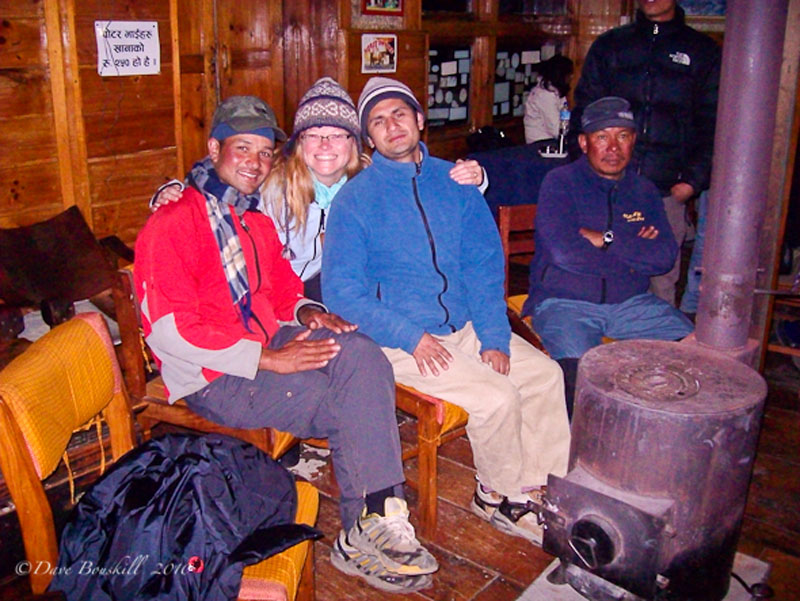 While Everest was a great adventure and a moment in time where we pushed ourselves to our limits, we've also experienced great service while also relaxing in the lap of luxury. 
I remember sitting in a hotel in Santorini, Greece spending quite a bit of time on the phone with American Express as they helped me through my upcoming trip.
I made two calls that day. One was to make sure the car I just rented on my Platinum Card was indeed covered by travel insurance (it was), and another call was made to book a hotel using Membership Rewards to book a week in a downtown Athens Hotel.
As I sipped coffee overlooking the caldera of the world's most romantic destination, I was given peace of mind and confirmation for my upcoming travels.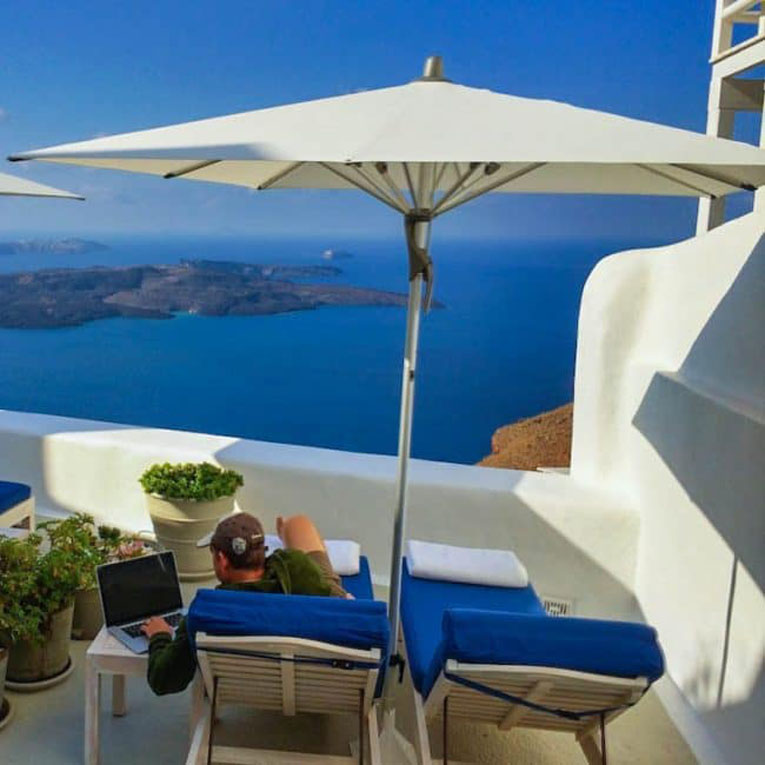 Read: In Search of Living an Enriched Life
I then chatted with the operator telling her about where I was at that exact moment and we exchanged a few stories before hanging up and going on with my day.
It was the easiest experience, and I'll never forget how patient both representatives were with my barrage of questions.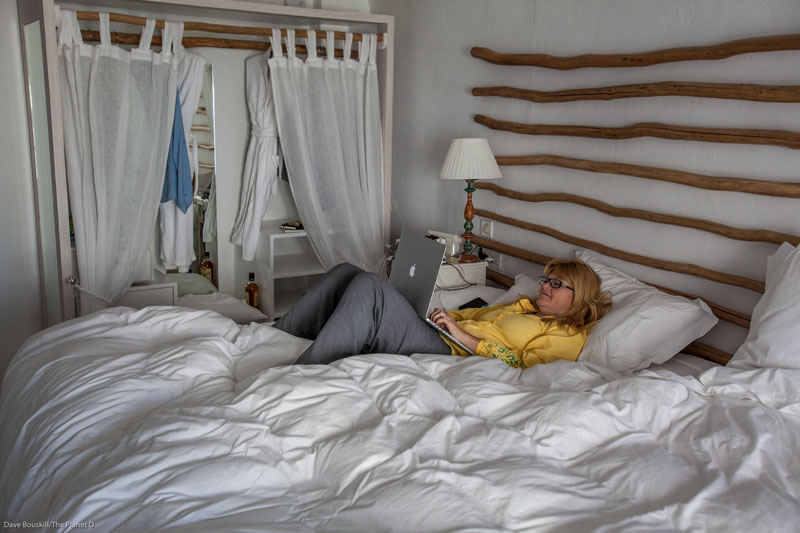 Throughout our 15 years of travel, we've always loved including a great adventure in our travels.
Even during our days on a tight backpackers budget, we managed to climb mountains and book safaris.
AMEX Benefits
We'd divert our hotel budget to our adventure budget and stay in cheap guesthouses to satisfy our adventurous needs. As we aged, the guesthouses were no longer an option but we always hate to waste too much money on hotels.
That's where rewards have come in handy. With our Amex Platinum Card we are automatically eligible for stays with several hotel programs and we often use our rewards to cover our hotels stays.
While our accommodations have grown to a more luxury status to suit our age and taste, we still make sure to push beyond our limits and step out of our comfort zone. And while we love a good adventure, we won't turn down a pampering massage or luxury suite overlooking an incredible skyline.
I remember talking with Liloo Alim: the concierge at Four Seasons Toronto about what makes great service.
She said, "Excellent service is guest recognition, personalizing the service, trying to find that special connection, being genuine and sincere and, really loving what you do."
We agree.It's the personal service that we always remember. Just recently we were staying at the JW Marriott Marquis in Dubai and each morning, we went to the omelette station.
It was jam packed and filled with people from all over the world sampling food from 7 different international food stations. But the man preparing the food instantly knew what I wanted the second morning I stopped by. "Mushroom and cheese omelette?" he said. "Wow, you have a good memory."
We then chatted about his home country of Nepal and it made my day. What a perfect way to start the morning.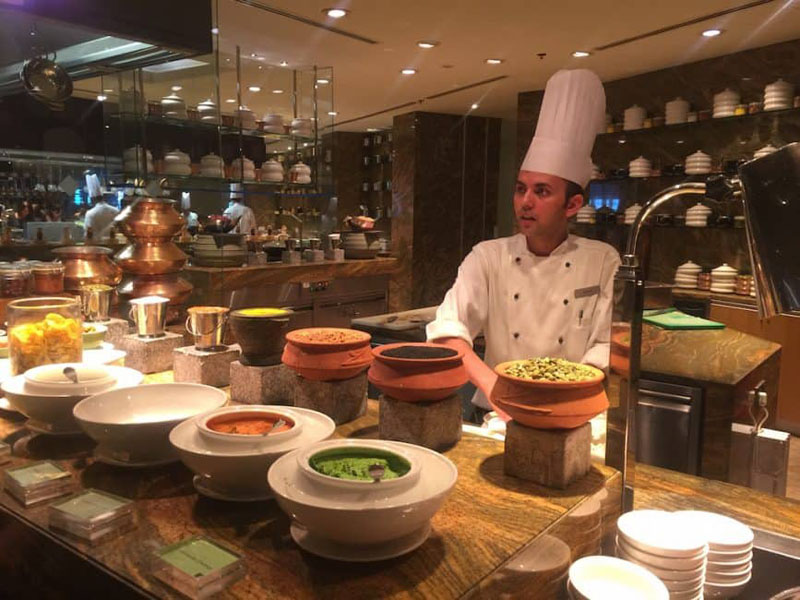 American Express says, "Great service is making the consumer feel more than just a customer."I definitely felt like more than a customer in Dubai and it's the moments when I feel more like a friend than a customer that always make me remember my travel experience.
Check out: Create Lasting Memories in Your Own Backyard
American Express aims to provide their Cardmembers with a full service experience from end to end.
Cloud 10 Benefits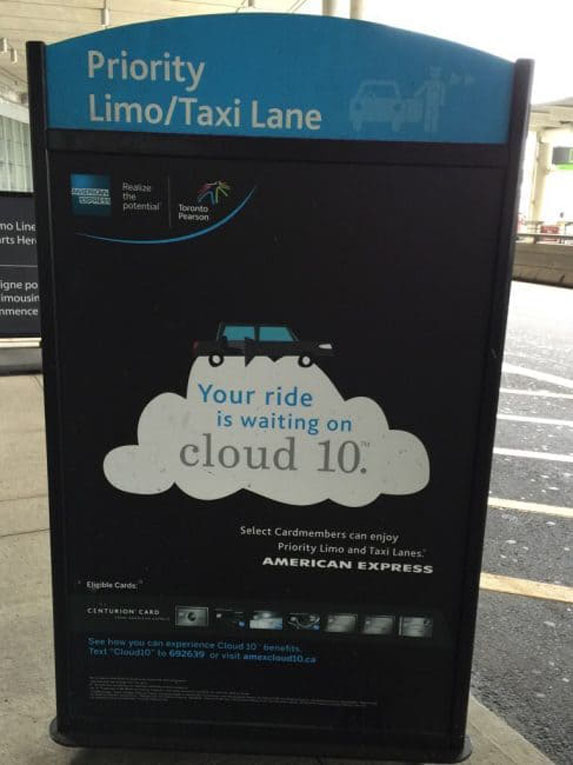 From easy booking online or over the phone, to their Cloud 10 airport benefits at Toronto Pearson Airport like free Wifi,  access to Priority Security Lanes, and quiet airport lounges around the world to offering 24-hour customer service, no matter where you are in the world.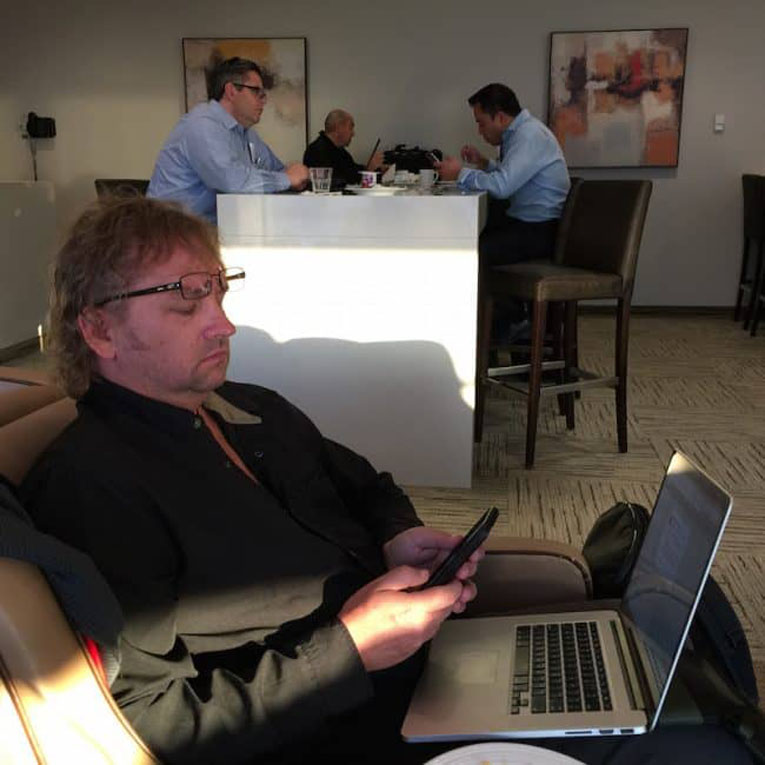 Read: Tips for Stress Free Travel
We've loved representing Amex Canada as their Travel Ambassadors for the past four of their 100 years of service.
To us, they are at the top when it comes to travel service. We've been using them since our first travels in the 90's when we brought American Express Traveller's cheques wherever we went.
We bought American Express Traveller's insurance prior to being proud Cardmembers as of 2011.
The perks we've received from our Gold Rewards and Platinum Cards have offered us huge value, countless rewards, and impeccable service we'll never go back to traveling without it.
Learn more about American Express' travel offerings at americanexpress.ca/travel
Read More 
11 Easy Tips to Make Your Travels Easier
10 Best Travel Hacks for Flying
Confused about Rewards Credit Cards? Choose Amex Gold for Travel
You Might Also Enjoy