The day finally came. When I last went to the Optometrist he broke the news that I will have to get bifocals.
I'm just on the edge of having to wear them. Heck, I've only just started wearing glasses and that's taking a lot of getting used to, now I have to put bifocals into the mix? No way.
Aging Gracefully with ThinOptics
Then ThinOptics got in touch and their timing couldn't have been more perfect. However, I wondered, how on earth they knew I was so old?
My travel blog shows me as a young stud riding motorcycles, diving with sharks, hiking in the back country. Don't I come across like a 29 year old?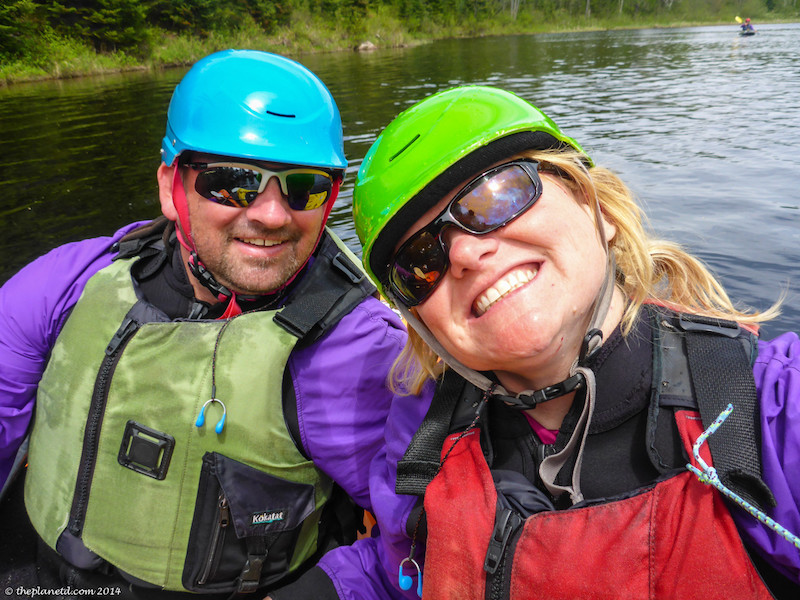 Deb's been blind since I met her and refuses to get her eyes fixed. No way will she take the minute chance the something will go wrong.
I on the other hand received my first negative eye exam last year and have a very light prescription. I can't stand wearing glasses and I'm already talking about laser therapy.
Anyway, back to my ThinOptics.
I was intrigued by the thin optics reading glasses that fit in my eye phone case. How can it be?
When the glasses arrived, I received two different prescriptions. One light and one a little stronger.
I'm new to needing glasses to read, so the light ones worked for me, but I've put the stronger prescription aside for when my eye sigtht deteriorates. Ugh.
Can't I just buy some cheap reading glasses at the drugstore you ask?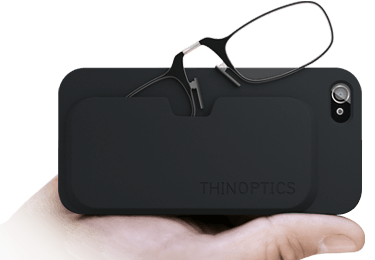 I thought that myself, but then I've seen people constantly looking for their bifocals or having to hang them on their shirt collar. It seems that everyone my age is starting to lose their eyesight for reading.
And in today's world of smart phones, thin optics has come to the rescue.
Conveniently Sized
I have my iPhone on me at all times. It's like an extension of my arm. Wherever I go, it goes. Now, I can see everything clearly whenever I need to as well.
The glasses fit perfectly in the case that Thin Optics sent and when I need to read a really important email, tweet or even a magazine on the airplane, I have my reading glasses at my fingertips.
Thin Optics doesn't have arms, it just clips to the end of my nose and stays put. I feel very refined using them.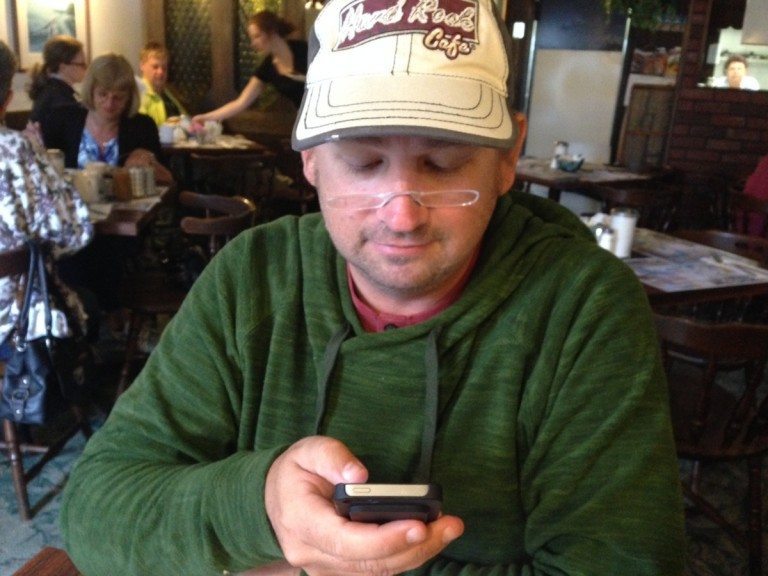 I also love the idea of clip on glasses. Wherever I go, I show people my new glasses, I go on and on telling them how great they are and let everyone try them on. But they can't keep them! No way, these babies are for me.
ThinOptics Mobile Phone Cases
Not only do I like having clear vision at my fingertips, I'm impressed with the case too.
When I got it, I thought, well, it came with the glasses so I might as well use it. Up until that point, I had been using the durable Otterbox.
Deb is more of the klutz in this relationship though, so I wasn't ever too worried about needing strong protection for my iPhone, because I never dropped it!
That is until now.
It was during our Lake Superior motorcycle ride, Day 1. I had stopped on the side of the road for a few minutes to send a tweet (or maybe it was an Instagram, who can keep track of these things?)
I took off and forgot to do up the zipper of my jacket pocket. Riding along on my merry way, I noticed a sweet three wheeler motorbike following us. For some unknown reason, they made a U-turn in the middle of the road and I never thought of them again. That is until they came speeding up beside us waving their hands in the air.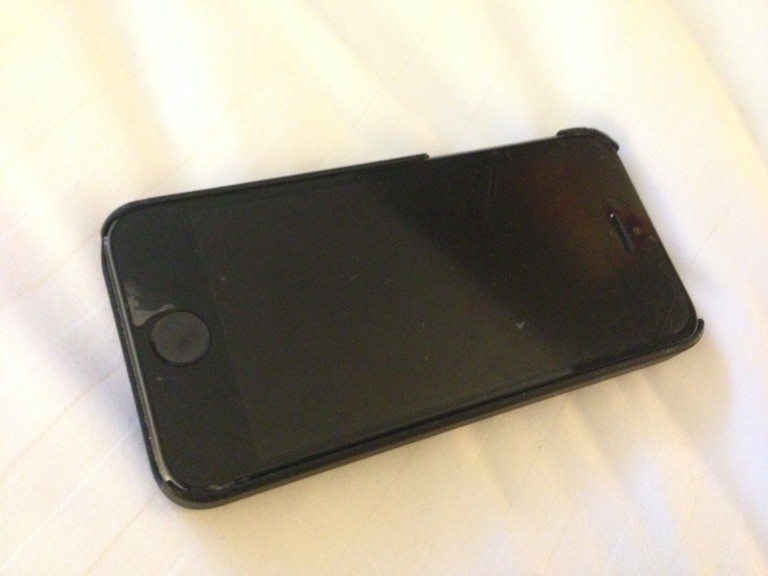 It turns out, my iPhone flew out of my pocket and bounced down the road landing on the gravel shoulder. These kind strangers saw the entire incident and turned around to pick it up.
At 50 mph, my iPhone not only survived, it barely had a scratch! I would have thought it would have shattered in a million pieces, but my Thin Optics case did it's job and protected it.
We thanked the strangers profusely and examined the phone in shock that it was still in one piece. Besides my case, I also had a screen protector on it. It's now scratched to shit, but it's functioning.
I have a new screen protector ready to stick on, once I'm organized enough to remember. Maybe I'll do that after writing this post!
In the end, if you are part of the aging population like me, chances are you are going to need reading glasses. Even most people who have had laser surgery need reading glasses, so why not take the cool route and choose ones that stick to your iPhone. Join the club and be like me. Embrace your age.
My name is Dave Bouskill and I need reading glasses.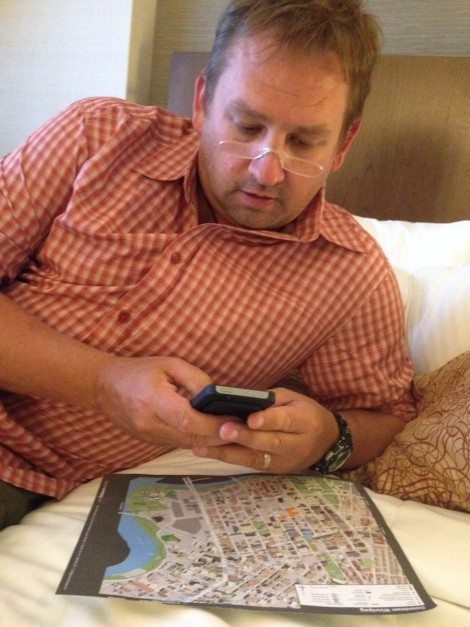 Read More
Scottevest Travel Clothing, Our Review
Best Travel Blog! Honored to win SATW Two Years in a Row
Black Friday to Cyber Monday Deals for Bloggers
You Might Also Enjoy