We trundled slowly along the dirt roads, our old bus navigating the pot-holed roads leading to Nakatindi School, just outside of Livingstone in Zambia.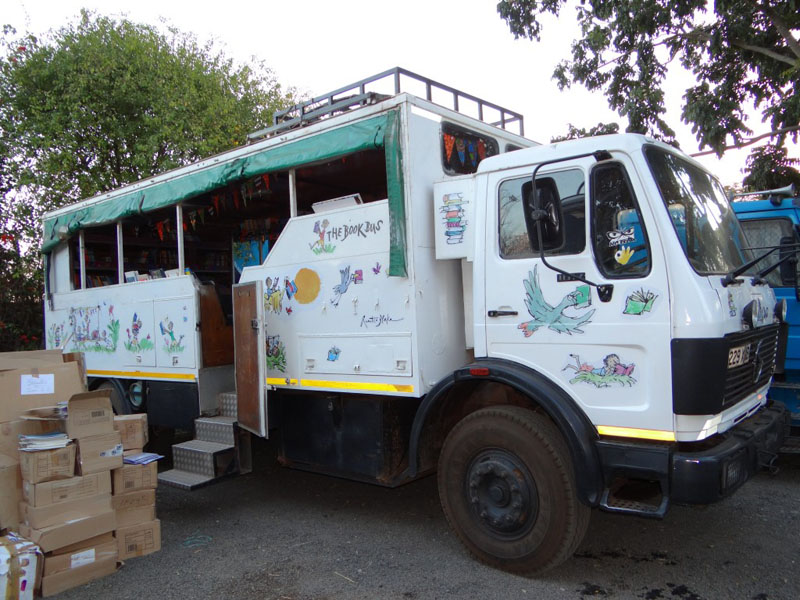 Volunteer Africa
I was volunteering on the Book Bus, a literacy charity that works in Zambia, Malawi, Ecuador and now India, having left my home in England two weeks earlier, on my first ever solo trip.
I'd spent years working in a job that I found unfulfilling and I was at breaking point. So I packed in my job and bought a round the world ticket, starting in Africa. I was terrified.
In that moment, those children taught me more than I could ever hope to teach them. They taught me about humility and taking things for granted. It was then that I realised just how lucky I had been all of my life.
Almost Not Going
The hardest part was getting on the plane, and it took all my strength not to run back to the comfort of the life I was familiar with. But I knew that the only thing worse than leaving would be staying and continuing down my current path. I had to go. It was the best decision I have ever made.
The Book Bus aims to spark the joy of reading in children, by acting as a mobile library of sorts, where volunteers work with small groups of students and read story books with them and do comprehension activities that sit alongside the narrative. In many Zambian schools, the children are often packed sixty or more to a class and due to a severe lack of resources.
The children have very little access to books other than outdated, old text books, never mind ones that make reading actually fun. The aim is not to replace the work of the teachers, but to compliment it and provide a rare opportunity for individual attention.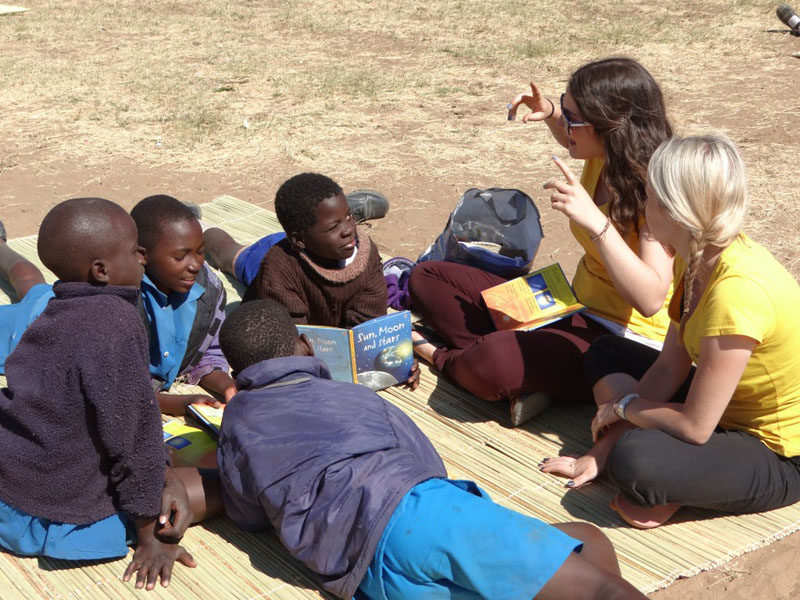 Many children miss days at school, usually due to the fact that they have chores at home to complete, or younger brothers and sisters to take care of, or simply because they cannot afford the uniforms. They dip in and out of classes and often fall behind. It is not uncommon for a sixteen year old in Zambia to have a reading age of the average seven year old in the UK.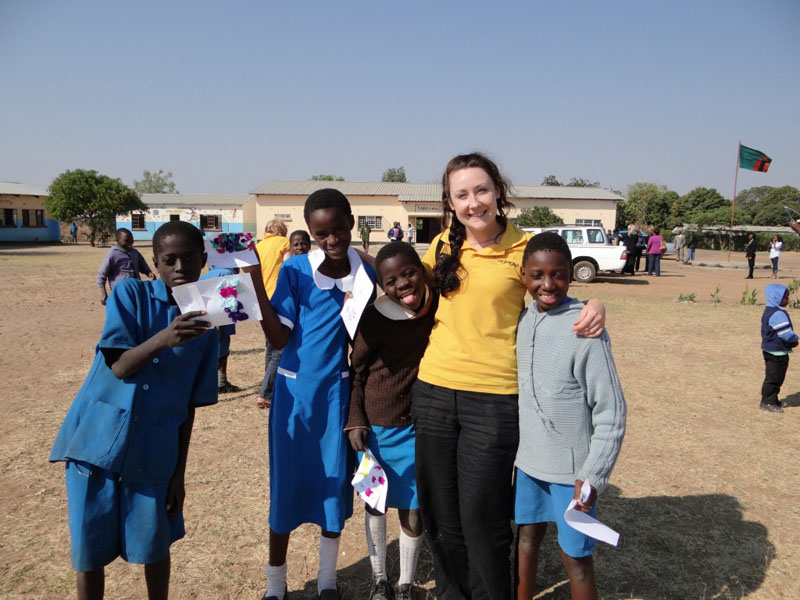 Each year, the charity works with five schools in the local area – a mix of community and state schools, as well as an orphanage they visit every Friday afternoon. When I was there, the teachers in state schools went on strike. We decided to go to school anyway and see what was happening and if there was anything we could do. We weren't expecting any children to be there, I sure wouldn't have been if my teachers had gone on strike when I was in school.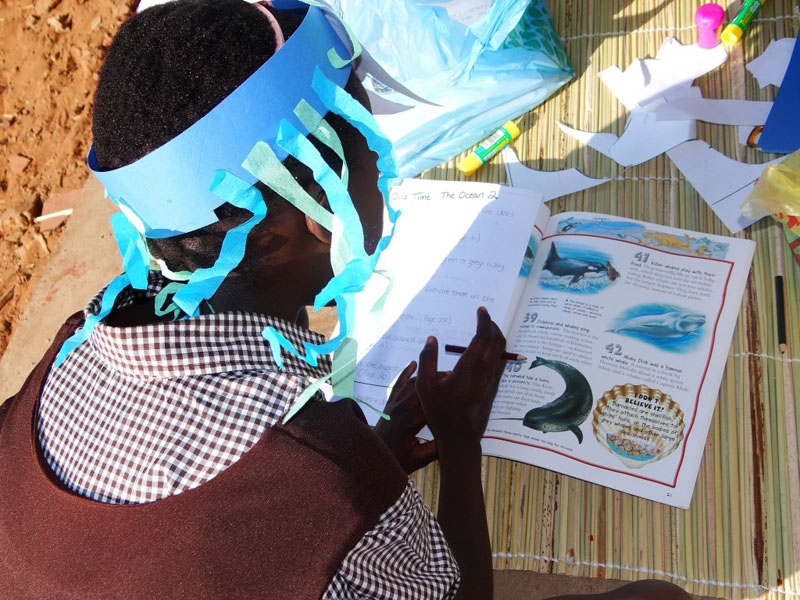 But as we pulled into the gates, we were greeted by an even bigger crowd than usual, it appeared every child in the village was there. I couldn't believe it! But there were no teachers in sight.
It was chaos at first. Our leader, Kelly organised the children as best she could, into small groups by grade. We didn't have the luxury this week of taking the kids out of class one grade at a time.


Laying our straw mats on the ground, we settled down with our respective groups and began the first lesson of the day, whilst the other kids waited patiently for their turn.
I realised I didn't have enough books to go around, so I quickly popped back to the bus to pick up a few more supplies. Kelly joined me as I walked back to my group when I heard my name being shouted.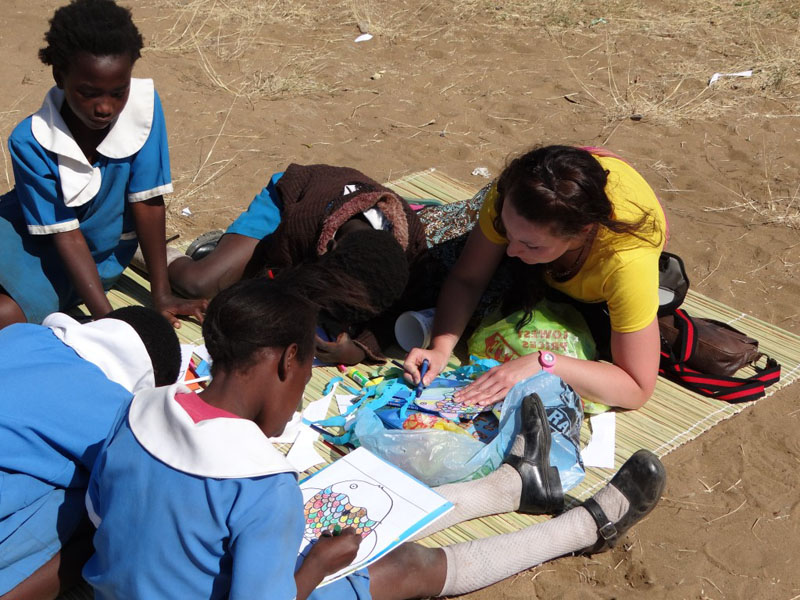 Turning Point
"Helen, Helen! Come here Madam!" I looked around and saw some of my grade four children popping their heads out of one of the classrooms. Kelly and I ran over to see what was going on. From inside the small hut made of mud and straw, thirty or so little faces peered up at me.
"What's up?" I asked. Monde, one of the girls from my group from the previous week piped up. "Madam, teach us. We want to learn!" In that moment, those children taught me more than I could ever hope to teach them. They taught me about humility and taking things for granted. It was then that I realised just how lucky I had been all of my life.
Here were these children, desperate for an education, desperate for the opportunity to make a better life for themselves. All they wanted was to learn. Growing up in the UK, I'd seen my education as just something I did, a right. But really I should have treated it as a privilege.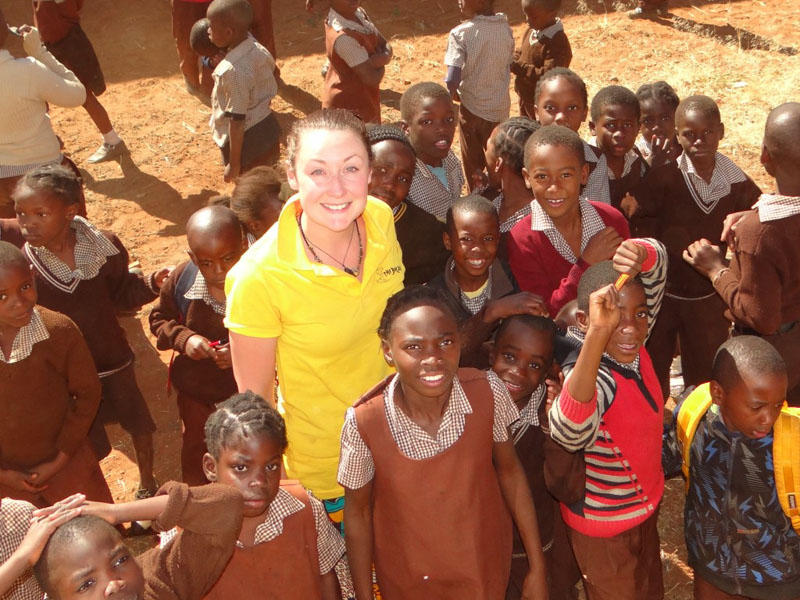 Becoming a Different Person
My travels continued throughout Africa and Asia, and along the way, I met many more people like Monde and her friends who taught me a great deal about the world and my place in it. When I returned to the UK, a year later I was a different person. My year away had given me the push to change my life and hopefully in turn, help other people too.
Since then, I've been a youth worker, a charity expedition leader in Africa and now works in the social enterprise sector in the UK, supporting small, local businesses hoping to create positive social change. I'm so glad I got on that plane.
About the author:
Helen Davies is an adventure junkie, in love with the world. She has travelled extensively in Africa, Asia, Oceania, Europe and North America. Helen's favourite adventure was conquering Kilimanjaro and her next trip is going to be back to Africa – although she hasn't decided where yet. She writes about her travels near and far on her blog Helen in Wonderlust, and hopes to inspire others to follow their dreams – whether that's travelling the world short-term/long-term or taking up a crazy new hobby. You can follow her on Twitter, or become a fan of her Facebook page.
---
Read More
African Safari Animals: 34 Photos that will make you want to visit Tanzania
What to Wear on Safari – Africa Travel Inside and Out
My Walk with Cheetahs, Learning from the Bushmen & Exploring one of the Most Amazing Conservation Projects in Africa
African Big 5 Safari – A video is way better than a stupid trophy