We've been talking a lot about apartment rentals over the past year on our travel blog as an alternative to hotels when traveling. It all started during our the Mongol Rally when we booked a swank apartment in London while we made the finishing touches on our epic tour. So when visiting Florence, we looked to an apartment stay again.
Florence Apartment Stay
We're getting spoiled and are starting to only want to stay in apartments when we travel now.
There is something comforting to be able to come home after a day of sightseeing and sit in your own apartment while reading a book or watching a movie in peace and quiet.
That is why when we were traveling through Italy this year, Roomorama was the first company that came to mind when booking accommodation. We already had a nice apartments stay in a very central part of Rome with them and now it was time to try one of their bed and breakfasts.
Bed and Breakfast Leopoldo, Florence
The BB Leopoldo has a warm and friendly atmosphere and the staff is gracious and welcoming. We took a €15 taxi ride from the main train station to our bed and breakfast to enjoy two nights away from the hustle and bustle.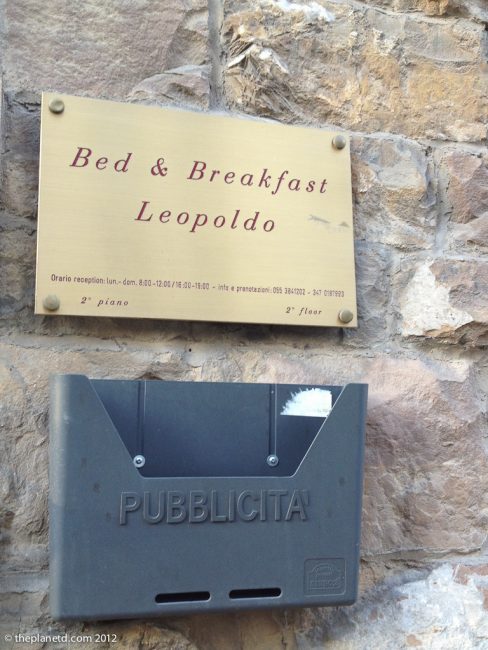 It was a perfect location for us as we were in Florence for 5 days and we wanted two of them to be for work.
For those wanting to explore Florence, it is also a good choice. The price is right at less than €100 per rooom and it is only a 20 minute walk to the city centre. You can find your way easily to all the main tourist attractions and a cab is much cheaper to catch on the way home as you won't have to pay €1 per bag.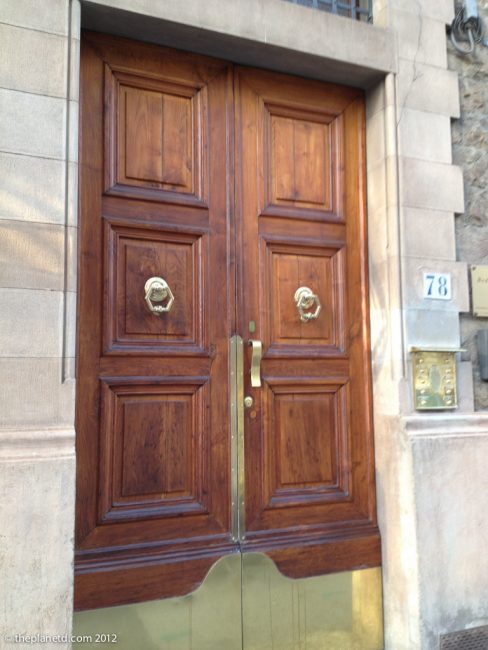 There is a giant Co-op supermarket just around the corner where you can shop for all the best Italian produce and meats. We spent a night in dining on meats and cheese with wine and bread. It saved us an expensive meal out and left more money in our pockets to do sightseeing and traveling.
Breakfast is also included and it's wonderful. We stayed in many a  5 star hotel during our time in Italy and many had less desirable breakfasts than the BB Leopoldo. Each morning we had fresh cappuccinos with pastries, cheeses, yogurts and cereal. We were ready to take on the day.
Bed and Breakfast Florence
It is affordable accommodation, but they are smart enough to keep it hip and up to date. Instead of much of the tired antique like decor that we saw throughout much of Italy, the BB Leopoldo had smart Ikea furnishings throughout.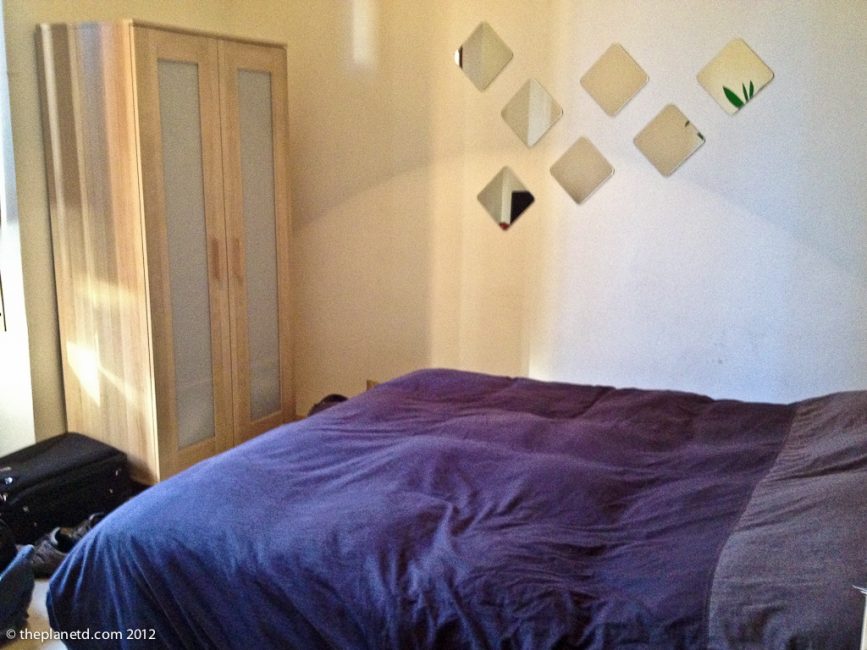 We don't need designer diggs, but it is nice to know that everything is new and updated and clean and comfortable.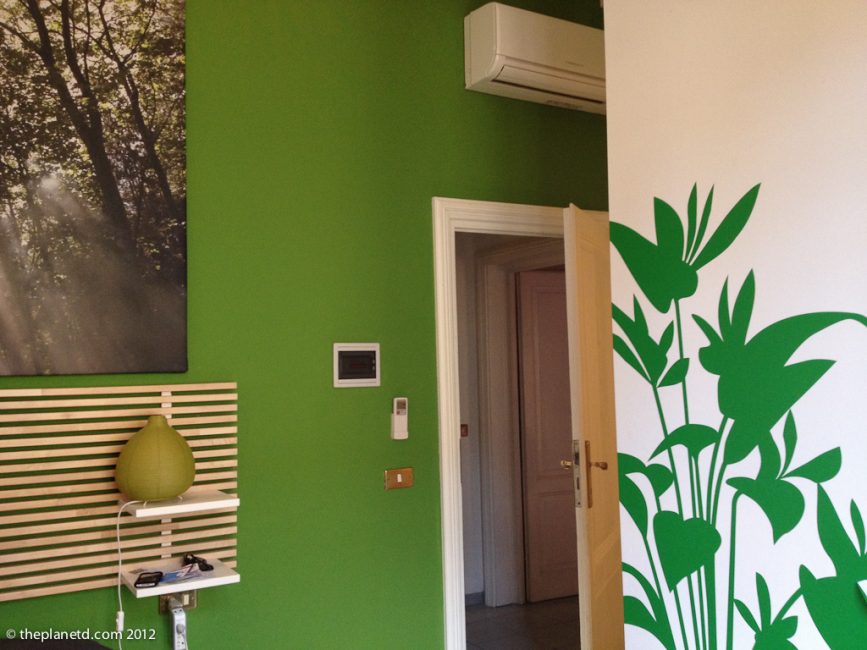 Each bed was covered with a fluffy duvet and we had our own pristine bathroom with an actually shower door! I never understand why so many hotels only have a half a shower door or even non at all!
We've spend $250 per night on a place and didn't even have a shower curtain. The floors are always covered with water after we get out and we're spending all our time in the shower trying to keep the water from spraying everywhere.
This was a refreshing change at the Bed and Breakfast.
What I love most about staying in Apartments and B&B's are the fact that you get a taste of local living.
We went to the grocery store and stood in line with the locals. I dropped my wallet at one point and everyone around me scrambled to pick it up and help me out.
They were all so kind and giving. they couldn't speak a word of English and I couldn't speak a lick of Italian, but we felt a warmth and camaraderie that you never feel in the touristy parts of town.
We sat in the park and had a coffee and enjoyed walking the streets with the residents.
As we walked out of the downtown core to return to our B&B one night, I felt so cool to be one of the people leaving the main tourist district to go back to my place.
We had a comfortable sitting room and dining room and we could even do our laundry.
The one complaint I had was that there was a €5 charge to do our laundry at the B&B.
We had to do it ourselves and hang it ourselves so I don't see why they had the extra fee. I think it would be a nice perk to allow each guest one load each.
Hardly anyone would take them up on it, but for those of us who travel constantly, laundry is a luxury that makes all the difference in our stay.
To check out more on the Leopoldo B&B visit their booking page. You can also visit Roomorama for more apartments in Italy and Around the World.
Read more:
Where to Stay in Florence – An Insider Guide to the best Areas
You Might Also Enjoy