Weren't we supposed to have more time in life with the invention of computers and technology?
People have visions of four-hour work weeks and spending more time with family, but it seems impossible as demands grow. I don't know about you, but as technology progresses we're wondering where our days go? We like to think of ourselves as a very organized people. We're focused, we make lists and we stick to a schedule. Unfortunately we have found that our workload has grown so much over the years, that there isn't enough time in the day to get everything done no matter how diligent we are at doing our work.
We've often joke, "A travel blogger's work is never done." And that's the truth. When you run your own online business there is always work to be done. There is always something on the "to do" list whether you are traveling or not. We run multiple facets of our business including writing for the blog, editing photos and videos, running social media channels on Twitter, Facebook, Instagram, StumbleUpon, writing for our partners, taking meetings, and developing campaigns. If we tried to get the list completely done every day, we'd have a nervous breakdown.
Last year, we had a long hard look at our future. As much as we love our careers in travel, we realized that we cannot keep up the pace of running our business and traveling non-stop. We were juggling the blog with endless busy travels hopping from one place to another week after week. We realized that we want to have our health and happiness to be able to continue be travel bloggers for a very long time. We love this career and we don't want to burn out. When I think about what we accomplished last year, all while criss crossing the globe, I realized that we are really great at time management. People have often asked us how we do it all. And we've always said, when we are working, we keep focused and don't get distracted. While last year was a very busy year, I look back and see that we optimized our time online, got our work done, and managed to grow and build our business. Now that we have made a conscious choice to slow our travels down, we've managed to have a life and get our work done too.
How to Manage your time online
It's really not difficult to manage your time online, you just have to have a strategy. We thought we'd share our strategy with you to help you make more time in your day for family and friends while still accomplishing your online goals and dreams.
This is our schedule when we are not traveling. I'll write another post on how to optimize time when doing an intensive travel schedule.
Mornings:
Social Media Schedule
1. Have a social media schedule and curate content to go out at specific times.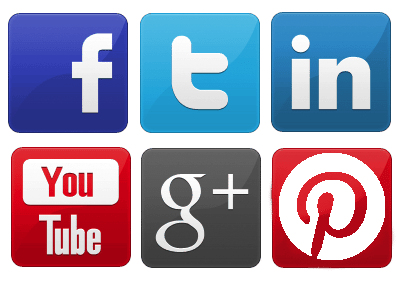 Dave and I have a schedule and we keep to it. We sat down and went through all our analytics to find the optimal times to post on our social media channels. We then take the morning to schedule the posts we want to go out each for each time slot of each day. If we have extra time, we'll try to do a couple of days in advance. If we are about to leave on a trip, we will sit down for a few hours and schedule out the week. We keep our Google spreadsheet open with times that we need to send out tweets and when we find something worth tweeting or retweeting, we schedule it at that time. We have specific times that our own posts, photos, and quotes go out and then we intersperse great content that we see on the internet.
For the rest of the day, we'll pop in and out to interact with our friends and followers. But once it's all scheduled, we move on to the next task at hand.
Tools we use for scheduling:
Twitter – Tweetdeck or Twitter itself. To schedule through twitter we click on "Twitter Ads and then Help" Once we close help, "compose a tweet" comes up and we can schedule a tweet with photos through that.
Facebook – We schedule directly through facebook. Instead of clicking on "Post" we click on the arrow beside "post" and schedule the time and date we want our update to go out.
Instagram – We used to use Schedulegram but we heard that people were being penalized by using it so we now set our alarms and post one photo per day.
Tip: Don't fall down the rabbit hole. It's easy to get sucked into social media but if you let your time be consumed by talking in forums, arguing online or chatting with other people, you won't get your work done in the day. Leave the chatting and socializing for later when you are finished your work day. There's nothing wrong with browsing social media for as long as you want once your work is done.
Emails
2. Stay up to date with emails
I have had fellow travel bloggers tell me that they have thousands of unanswered emails. We don't have unanswered emails. Each morning we set aside time to go through emails and reply to potential clients. By staying on top of emails, we don't fall behind and can take advantage of opportunities. We are very strict about this.
We first skim through junk mail and delete and then go through emails that can quickly be answered.
We try to answer followers and fans that have questions first. We keep these emails quite short by sending them to relevant links to our blog that answer their questions along with a personal reply.
We then go to business contacts. People that we are currently working with get priority and then potential clients are answered next. We rarely have more than 100 unanswered emails in our inbox and most of the time it is under 50.
We take advantage of Google folders. We have  a folder for 2015 follow ups and potential partners, current projects and awaiting response. You can make folders any way that works for you. We like stars as well. This reminds us that something is timely and important.
When you stay up to date on emails, it's less overwhelming than having to constantly try to play catch up. So if you have a back log of emails, spend a day to clean them out. Trash the garbage, apologize to those who've been waiting for months, and then get down to business with the people you want to work with.
Blog Posts
3. Keep a blog schedule and try to stay ahead by at least a few days. 
After our social media is scheduled for the day and emails are answered, we get to work on our posts. Dave will sit down for a couple of hours to edit and organize photos while I write blog posts. This is when we not only write for ThePlanetD but for our other outlets like Royal Robbins or guest posts and interviews.
We have a loose schedule when it comes to blog posts too. We used to post every day but we changed it up last year and started writing every other day. We didn't like how that worked, so now we are posting 5 days a week and following our schedule. We have photostory days, advice days, information days, guest posts days, and video days. By having a clear vision of what we need to write about, we can always come up with content. Most of the time we try to get ahead of the game and have two weeks of posts either finished or have at least rough drafts waiting to be worked on so that we can post them quickly.
When we are not traveling, we work hard at getting a lot of posts written or mapped out so that when we are traveling, we can edit them quickly and put out content.
Afternoons
Meetings
4. Set aside time for in person or voice conversations. Nothing beats a personal meeting
Afternoons are usually set aside for miscellaneous work like taking phone or skype meetings. We usually try to make our meetings in the afternoon so that we can really focus on work in the morning. We have meetings with our sponsors, meetings with people that want to do projects with us, and interviews on a regular basis. We schedule these in the afternoon sometime right after lunch.
Afternoons are also time for other work that needs to be done. We split up the work. I edit our video,s so if I'm editing a video, Dave is doing everything else. When I'm not editing a video, we both tackle the tasks at hand.
Editing video,
answering social media comments
answering comments on our blog,
create our marketing strategy
put together campaign outlines.
Late Afternoon
5. Revisit emails and social media and tie up loose ends
Emails. We then do a quick response to our emails again as many people need replies and answers right away. We like to stay on top of emails so we give ourselves two chunks of time per day to sit down and reply or send out the important emails that we need to do.
More social media: we like to catch up again on social media and reply to tweets, Facebook and Instagram comments. While one of us is commenting, another is going through StumbleUpon shares and reading blogs.
Get Help
6. If you can't do it all, hire someone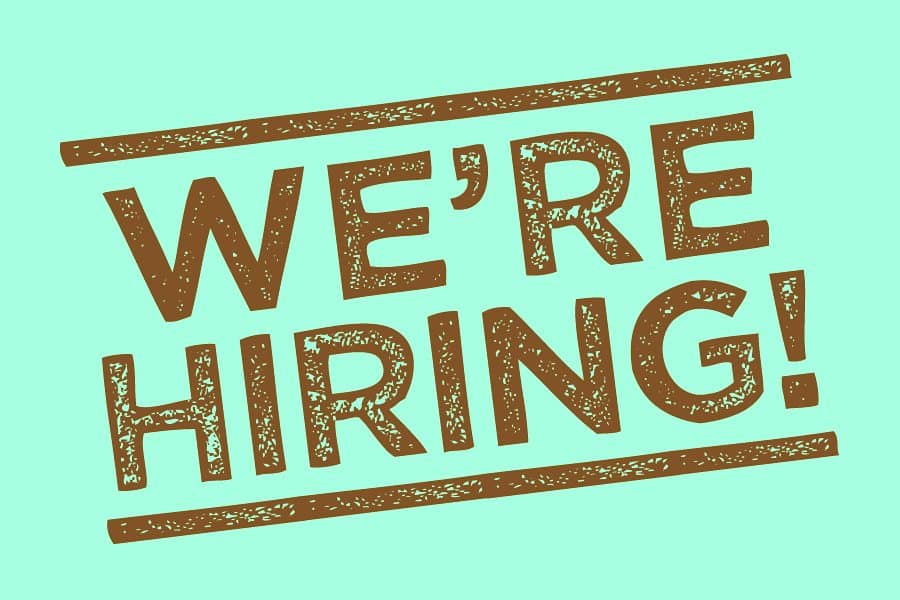 Nobody can do everything and when your budget and business size of your business calls for it, hire people to help you out. We used to have someone help us with Twitter and Facebook. Our good friend Bran helped us curate and schedule content, but we have taken back the reigns of social media. For one, because she got a promotion at work, we two, we have found we have the time to do it all now. With all the new scheduling tools out there, we can be productive and schedule our own content. Every time you talk to us online, it's us.
However, we have not cracked the nut known as Pinterest, so we have hired someone to help us optimize and run Pinterest. What you are weak at can be picked up by those that are strong.
We also have someone help us with the backend of our website and design. We have hired a designer to do the new layout and to take care of the technical side of our blog.
We have also hired someone to help us build pages such as our destinations pages to put in links, photos etc.
We haven't gotten into the Virtual Assistant thing, but we have friends that swear by them, so we may hire one. We prefer to hire people that we know though. Yvonne Ivanescue, Mitch Canter, and Nienke Crook have been a huge help to us.
End of the Day
7. Take care of yourself and have "me" time
The most important thing you can do when running your own online business is to make time for yourself. If you don't, you'll burn out. Nobody can sustain working 16 – 20 hours each day.
I'll never forget listening to Tim Leffel speak at TBEX (A popular travel blogging conference), last year and he said, "I have a life, I go out on the weekend and I spend time with my family."  It's really important to make time for life. The work will never be done. If a video isn't edited by the end of the day, I can finish it tomorrow. If all comments aren't answered or replied to, it can be done at a later time. Life will not end if you don't finish something.
We find that we are far more productive if we turn off. There have been many times when we've worked to the wee hours of the night and our next day is a complete write off. When we turn off the computer and spend the night having a life, we find that the next mornings are very productive and we get through our tasks quickly and effortlessly.
8. Get off that cell phone
We aren't glued to our phones all night answering every push notification that comes our way. As a matter a fact, we don't have any push notifications on our phones at all. We can't be online at all times, and if people can't accept that we took a day to reply to their comment we can't let that worry us. Our us time is important to us. We aren't fans of being online at night instead we go for walks, watch a movie, work out, go shopping, or visit friends instead. We don't even have our phones close at hand most of the time at night. If someone calls or messages, we sometimes won't even notice until morning. The cell phone is great for work and while we're traveling, but we don't want to be slaves to the cell phone. Things can wait until the morning so go out and enjoy yourselves.
Do you have any tips that you use to help manage your time online? We'd love to hear. 
You Might Also Enjoy