Claudia Tevani shares her best things to do in Havana Cuba. Since publishing this article, we have been to Havana ourselves. So Dave and I wanted to add our own recommendations to the list.
This Havana guide takes the best of two different trips to help you plan the best trip possible.
Things to do in Havana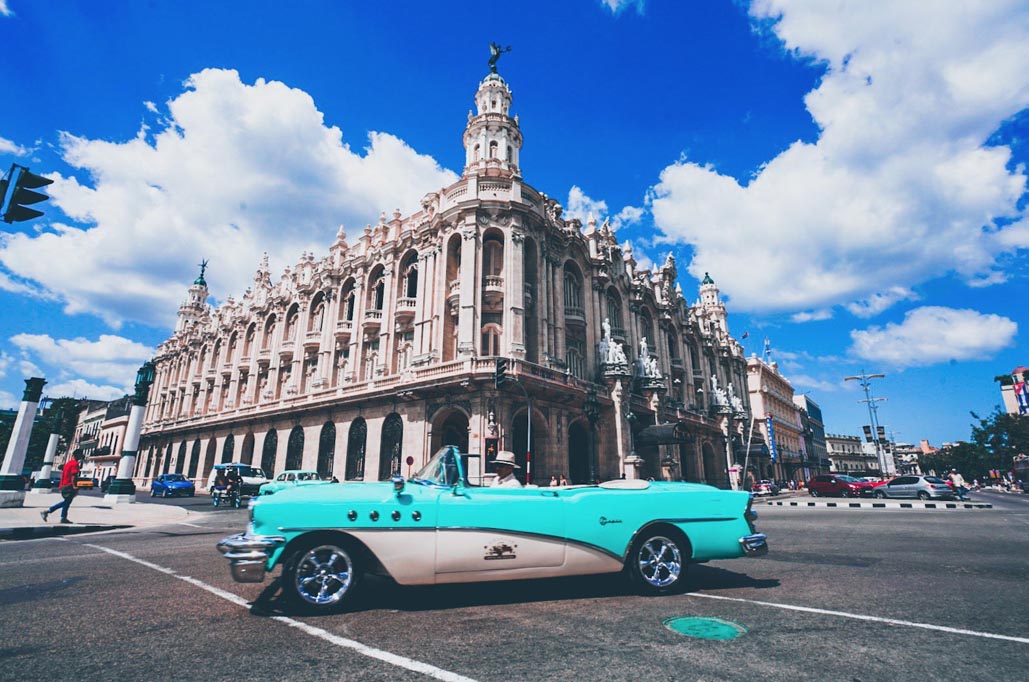 Updated March 2019
Cuba is an amazing country. It has topped many a travelers' bucket list, and for good reasons.
It is one of those places that grows on you: for as different, difficult and at times simply frustrating I found it, I could not help falling completely in love with it.
Since leaving the country both Claudia and ourselves want to go back!   As Claudia says "One place I would surely like to go back to would be Havana."
Here are the top things to do in Havana, Cuba
To skip to any excursion or section just click on the links below. You can also close the table of contents tab. 
1. Take a Classic Car Tour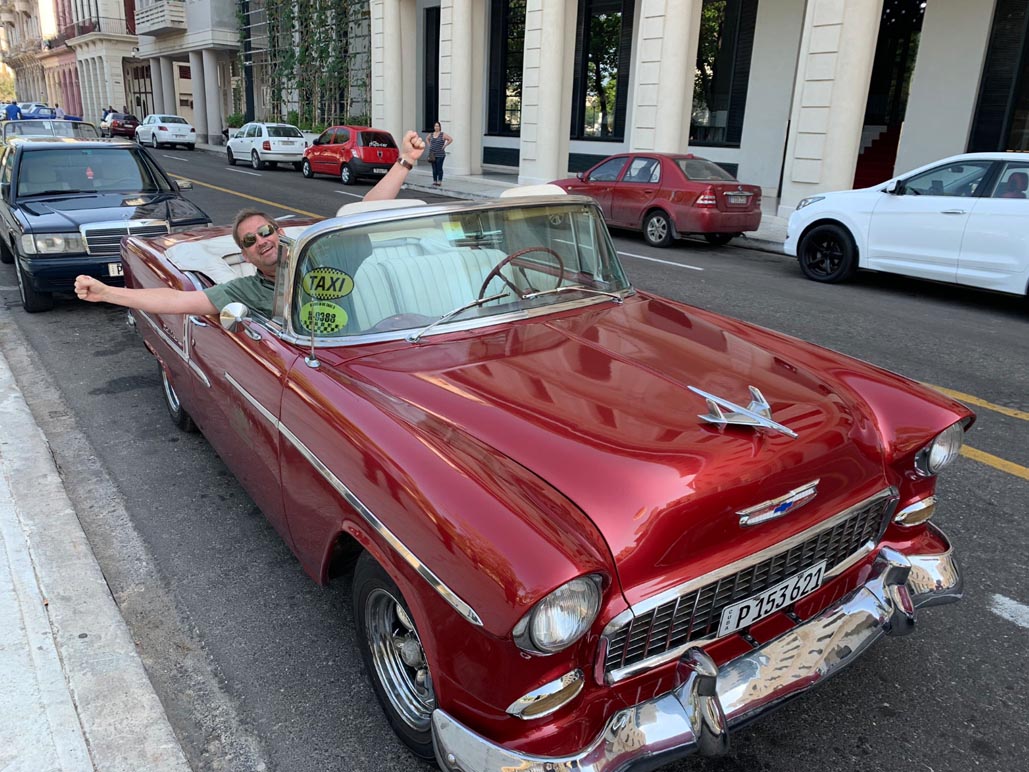 When arriving in Havana, book a classic car tour to see all the major sites. These impeccable classic cars are the best way to see Havana.
Havana is known for its classic cars. Being isolated from the world due to the American Embargo, the time has stood still since the 1950s when America left and left its old cars to the locals.
We booked with Cubatur and had fantastic guides to take us from our hotel at the Iberostar Grand Packard all around the city.
The tour takes you through all the Havana Neighborhoods.
We drove along the five-mile waterfront known as the Malécon through the residential district of Vedado to the embassy area of Miramar. This is where the rich and diplomats live and the architecture is beautiful.
A drive through the forest made for a beautiful drive before heading back through the main road of Old Havana through Central Park and the Capital Buildings. For an overview of the city, this is a great tour to start with.
2. Ride in a Taxi Particular
If you don't want to splurge on an organized vintage car tour you can easily take a taxi particular. For about $5 - $10 you can hop in a classic cab to take you from point A to point B like Claudia did.
Not all taxi particulars are created equal. Some of those vintage cars are kept perfect and shiny. Others are simply old and rusty. But all of them are incredibly large.
Taxi particular (privately owned taxi) rides are shared taxi rides. Meaning that when I got in one, other people also got in.
If they are going in the same direction, you'll have company.  It's a good way to meet some locals!
We took a few taxi particulars ourselves and the drivers are proud of their cars. One of the drivers we had told us this cab was his grandfather's car. He inherited it and had recently had the upholstery redone and had the engine restored.
You'll see people working on their cars regularly in the streets.
Recommended Hotels in Havana, Cuba: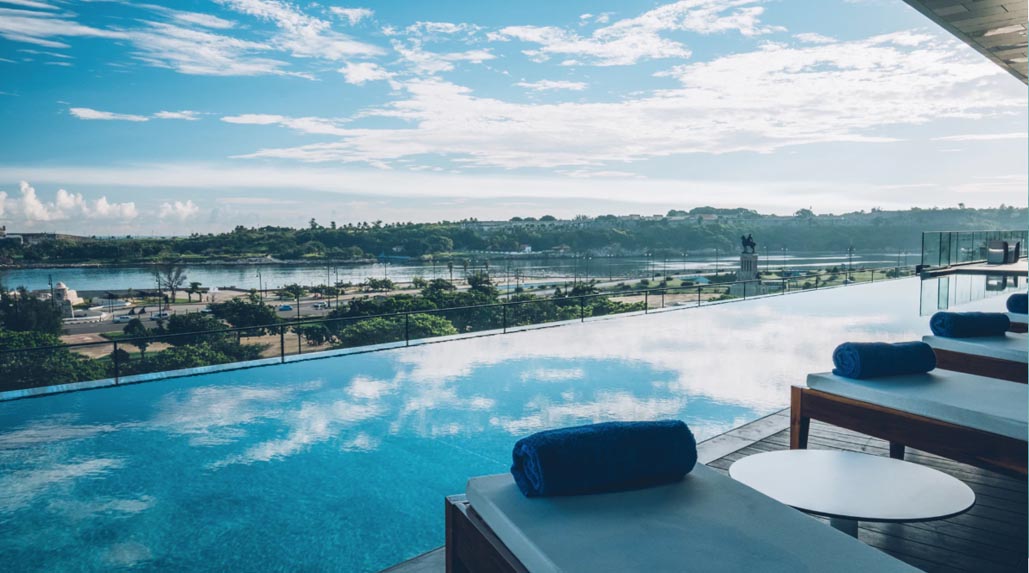 The 5-star hotel overlooking Malecon between Old and Centro Havana
Check out reviews and rates on Trip Advisor
10. Explore the Crumbling Buildings of Centro Havana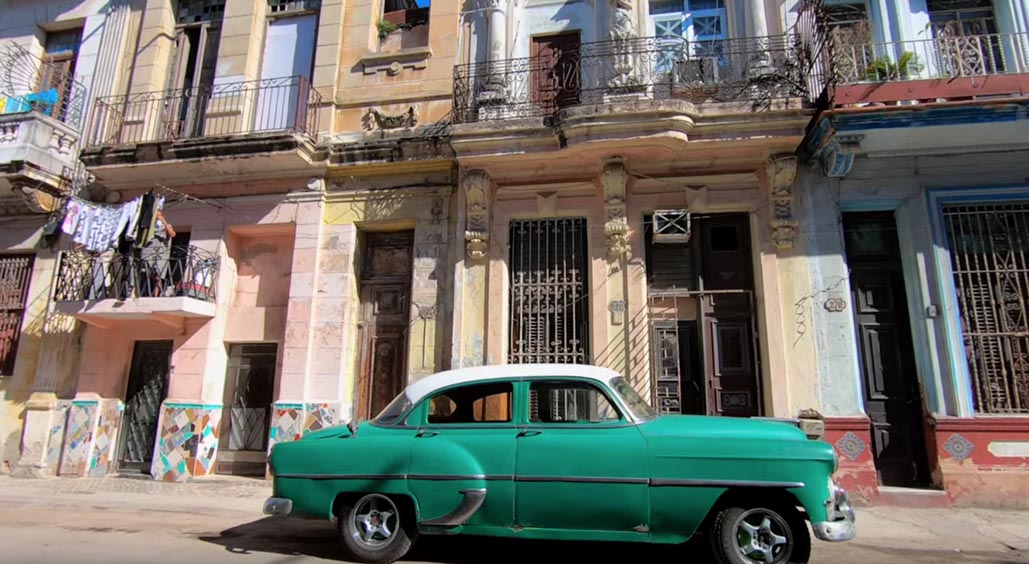 Our hotel was located right beside Centro Havana and we loved wandering the streets for amazing photography moments.
The buildings are literally crumbling before our eyes, but as tourism picks up, you can see many are under construction and I have a feeling in 10 years it will be an entirely different place.
We took a pedicab through Centro Havana to cover distance quickly, but the joy of walking through here is getting lost in the streets.
It is safe and people are friendly. We even walked home at 3 am one evening and the streets were alive with people walking late into the night while nobody bothered us at all.
11. el Cañonazo de las Nueve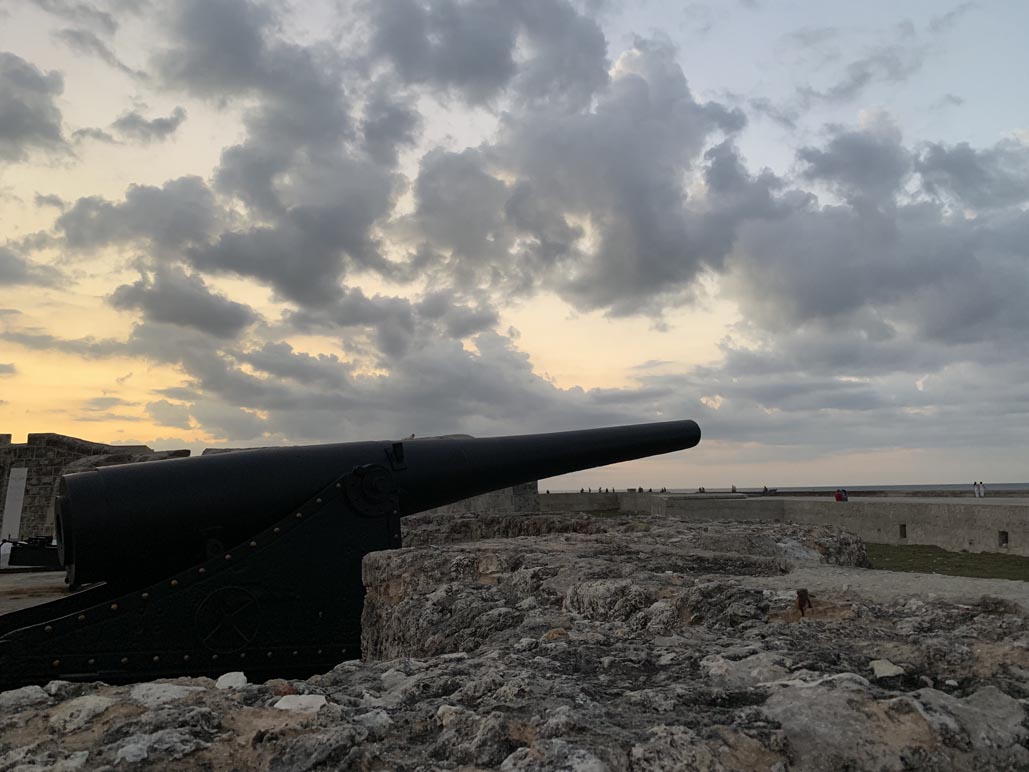 Every night, at 9 pm sharp (may as well be the only thing that is punctual in the country) in the fortress of La Cabaña, the ceremony of "el cañonazo de las nueve" takes place.  La Cabana dates back to 1774 rising 200 ft (60m) beside El Morro
Soldiers dressed in the traditional costumes of the 18th century shoot the cannons to warn that it is time to close the city gates.
This has been done for centuries, to protect Havana from its enemies.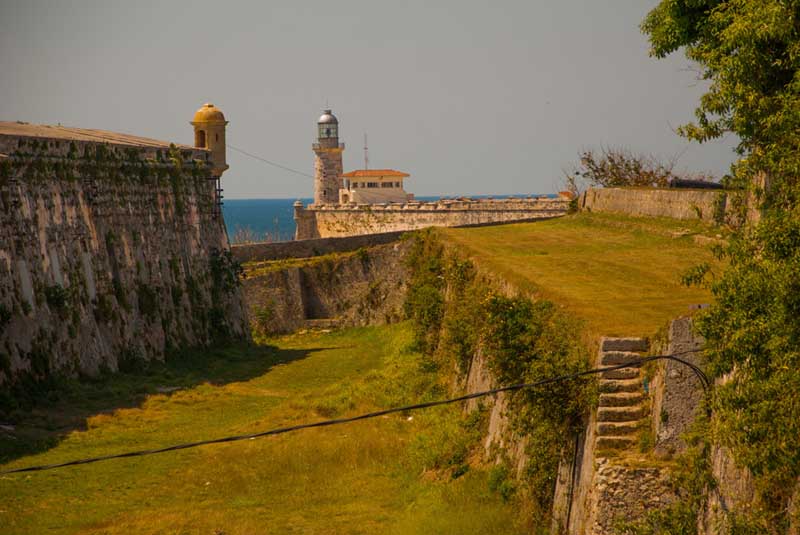 Havana used to be surrounded by a city wall (much of it can still be seen today) and at 9 pm the canon was shot to warn people that the gates would be closing. If you didn't get in on time, you'd be locked out for the night!
I truly enjoyed it. The view of Havana by night from La Cabaña is amazing, the ceremony is engaging, there are a lot of museums and exhibits inside the fortress and the entrance ticket includes a drink!
Definitely one of the most fun things to do in Havana.
12. Visit the Morro

El Morro is the castle dating back to 1589. It's Havan's most prominent landmark and can be seen from the Malecon.
Located across the bay, it offers some great views of the Havana skyline.
El Morro was initially built to protect Havana from pirates, in later years it was used to protect Cuba during the Spanish American War.
You can tour the fort and explore the many guard boxes and tunnels.
Watch our video: What to See in Havana
Cuba Resources & Information
Ready to fly to Cuba? Check out Cheap Flights here.
Cuba uses the Cuban Peso, ATMs are available to withdraw money. 1 Cuban Peso = 1 USD. Be sure to select CUC (not CAC) CUC is the tourist Cuban Peso. The other is for locals only.
Bring US cash with you in small bills to be able to change at your hotel upon arrival.
Are you a U.S. Citizen?  Make sure to check with your Airline about Visa costs as they are different for each carrier. Typically they range from $50 to $110. Learn more about the legality of traveling to Cuba as an American by visiting the Treasury Department's Cuba FAQ.
Make sure you have travel insurance. We never travel without it and recommend World Nomads for short term trips. If you are looking for something more long-term check out Allianz Travel. Read more about the value of Travel Insurance here.
Looking to plan your trip? We recommend checking out Lonely Planet Cuba
Don't forget that the water in Cuba is not drinkable. We recommend bringing along the Lifestraw Go Waterbottle. We bring this with us everywhere.
Internet: It is available through the ETECSA telecom company and you can buy prepaid cards for around $2-3 per hour.