While sipping a glass of wine the other night, Dave and I reminisced about all the things we love about Cape Town. Don't you just love South African wine? We also just so happen to have finally edited a video we did while traveling there, so we decided this was a good time to revisit the destination and share all the amazing things to do in Cape Town.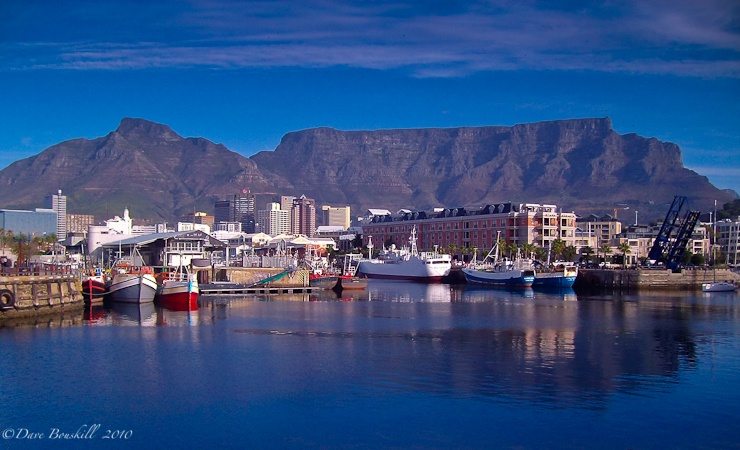 People often ask us where we'd like to settle once our travels slow down. Cape Town is always a city that tops our list. It is not only beautiful, it is has world-class dining, rich culture, and lots of adventure. So check out our list of our favourite things to do!
Things to do in Cape Town
Cape Town can attribute much of it's beauty to Table Mountain. It towers over the coastal city's beautiful colonial buildings. The waterfront is gorgeous and the coastline is the most magnificent in the world. Cape Town is not only stunning, it is a world class city.
Quick and Easy Things to do in Cape Town,
Take the Cable Car up Table Mountain – You can't visit the city without doing this!
Hang out the V&A Waterfront – Shopping, dining, entertainment, The V&A Waterfront is the place to be!
Head to Clifton Beach for some sun tanning and fresh seafood
Shop at the Pan African Market downtown Cape Town for authentic African goods.
Make sure to take a ride on the Cape Wheel for fantastic panoramic views of the city.
We included Cape Town as a stop on our list of The Best Road Trips in the World. See where else was on the list. 
Go SandBoarding
You may not have known this, but Cape Town has some huge sand dunes just outside the city. If you go with Sandboarding Cape Town, they'll pick you up in the city centre, drive you out to the dunes, and supply you with everything you need. There's no experience required. Dave and I thought we'd be pros since we're snowboarders, but it didn't work out that way. Sandboarding is completely different and even if you've never strapped on a pair of skis, snowboards or waterskis, you'll be fine. I see that they even drive you up to the top of the dunes now!
Paragliding off Lions Head
If there is one place on earth to go paragliding, it's Cape Town. Make sure to give yourself a few days to make it happen. Winds can be unpredictable taking off from Lions Head. We tried for 3 days and kept getting cancelled due to weather.
Things to do Around Cape Town

We took a drive to Simon's Town to see the penguin colony. This Charming town is an excellent place to spend the afternoon watching the cute little penguins play in the water and to enjoy a seafood lunch in the harbour.
Head farther down the coast to the Cape of Good Hope to visit the southern tip of Africa. The Cape of Good Hope is one of the worlds most famous destinations. The place where the Atlantic and Indian Oceans meet creating this is an area that has claimed many a ship.
En route, we were thrilled to drive along one of the most scenic highway's in the world. Chapman's Peak is located just outside of Cape Town.  This toll highway  is featured in many a film and commercial and I can see why. The enormous cliffs fall into the water with a two-lane highway carved into its side. It is a breathtaking and thrilling drive.
Cape Town's Number One Tourist Attraction
There is so much to see and do in Cape Town, but the number 1 attraction has to be Robben Island; home of the infamous prison where Nelson Mandela was detained for a good portion of his 29 years in prison. The half hour boat ride made me think of what little hope prisoners must have had as they were taken to isolation, surrounded by frigid shark infested waters.
They could see freedom. Robben Island is just off the coast of Cape Town, but there was no escape back.
The guides are former inmates who make the experience that much more gripping. They told personal stories of their time there and on further conversation, our guide told us that he uses this experience now as a sort of therapy and way of coming to terms with his experience. These men are true Hero's. It was amazing what they managed to accomplish from behind bars and eventually bring the end to apartheid. We saw Nelson Mandela's tiny cell in the maximum -security wing, the quarry where he chipped away with crude tools and where the secret meetings took place as well as the yard where he took fresh air.
Our guide also told us that near the end of Apartheid, several guards were sympathetic to the prisoners.  They treated them well bringing them uncensored newspapers and they actually had to transfer guards often because they were so sympathetic to the prisoners.
I think about how horrible it must have been, but also how happy they must feel to see that their sacrifice was not in vain. How often do freedom fighters actually live long enough to see change and to see what they are fighting for actually happen? From what we have seen, in our limited view of course, is that South Africa has a long way to go, but at least progress is being made.
Take a Helicopter Tour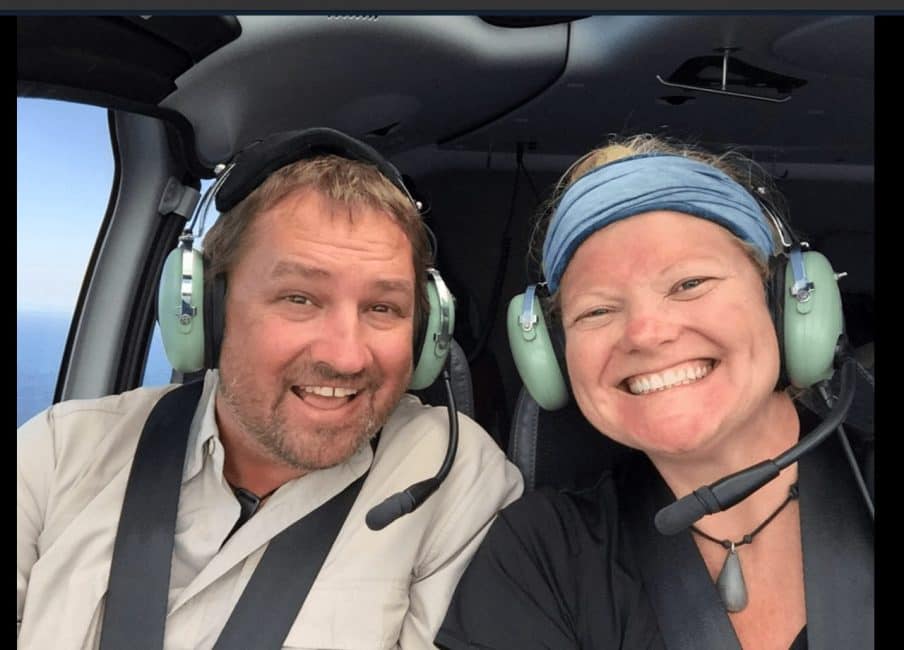 As you know, Dave and I love helicopter tours. There is no better way to take in the beauty of a magnificent city than from the air. Cape Town is one of those cities that requires a view from above. From the incredible coast to Table Mountain to the Atlantic Ocean and the V&A Waterfront, this is a tour you'll never forget.
Dine at the 12 Apostles
We fell in love with the Red Carnation hotel chain in South Africa. And the 12 Apostles lived up to the luxurious experience we've come to expect. Try a wine pairing dinner with wines from their very own South African Estate wines or join them for afternoon tea. Located in Camps Bay it sits above the Atlantic Ocean between Table Mountain and the Twelve Apostles mountain range.
So, it was time to see some more of the Cape Town area
Just a few short hours from Cape Town is Stellenbosch, home to some of the finest wineries in the world.
After getting used to driving on the other side of the road, we were off. We decided to stay in Franschhoek, the wine capital of the country. We stumbled upon the most charming Bed and Breakfast "The Centre Ville" run by Jacko and Elsa. There was a literary festival taking place and the only room they had available was a suite, so we just had to take it. We sat by the fire drinking wine and listening to stories about life in South Africa and had a wonderful evening.
What I love about staying in B+B's are the conversations that you have with people. In hotels it rarely happens, and tonight this house was full.
Interesting Encounters
The energy was magnificent as one of the Authors and keynote speakers from the festival, Anne Landsman was staying here as well. Unbeknownst to her, her long lost Aunt that she hadn't seen in 10 years was also staying here. It was an evening filled with serendipity, as later that night, Anne had another surprise. Her college friend came walking in looking for a room. Anne, by they way has lived in the U.S. for over 20 years! It didn't stop there. A group of men on a motorcycle tour were staying here and we saw them in Zambia. Another lady used to live around the corner from us in Toronto and the Elsa and Jacko's doctor was the father of one of the guests. All unbeknownst to each other until conversations started. Amazing.
While in the region, you cannot go without doing a wine tasting and we went to Grande Provence for lunch. The meal was incredible and it was made clear why afterward. When we saw all of the awards on the wall. Who would have thought that Ox Tail Ravioli would accompany sirloin filets so nicely? And the caviar tasted so sweet! The chef had won chef of the year in 2007 and it was voted as the 1 of the top 10 best restaurants in South Africa.
We went down to the book festival and bought Anne's book. We didn't realize the company we were keeping. O Magazine, Publishers Weekly and The New York Times all recommended her novel The Rowing Lesson. I am looking forward to reading it and sending here an email.
Gainsbai for Great White Shark Diving
Sure it may be 2 hours outside of Cape Town, but this is your once in a lifetime chance to dive with Great White Sharks. This was a highlight of any of our trips to South Africa and we highly recommend it. The drive to Gainsbaii is an easy one, but if you don't want to drive, most companies will arrange transportation for you from Cape Town. Do it! You won't regret it.
Read Next – 12 Awesome Things to do in South Africa