As you all know, we've been test-driving the American Express Gold Rewards Card and using our travel rewards to enhance our travel experience. It's been an awesome year kayaking in Croatia, filling up with gas in Russian Siberia, buying groceries in Kazakhstan and making purchases at the end of the world with our Gold Rewards Card. Our card has travelled with us to 5 continents and 20 countries since signing up last year, but did you know that you can use your rewards right in our own back yard?
There's a lot more to American Express Gold Rewards than just travel.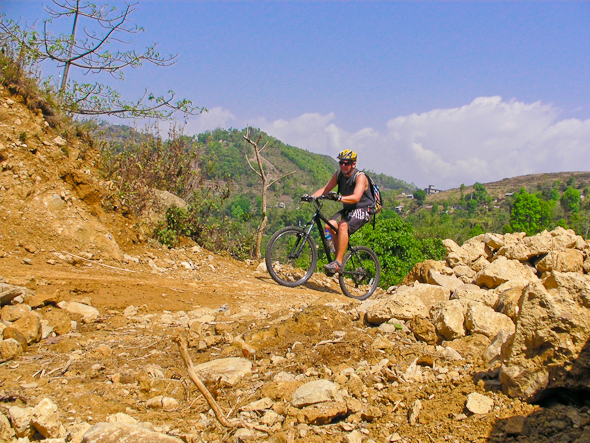 You don't have to travel to exotic places to have a great adventure. After our first trip to Thailand we came home invigorated and inspired to make life an adventure no matter where we were. We took up rock climbing and scuba diving, mountain biking and snowboarding. It changed our life and American Express is making it easy for you to be inspired to take on your next adventure with experiential gift cards from Samba Days.
Travel Rewards Gift Experiences
The points we earn on our Gold Rewards Card allows us to earn Membership Rewards to use our travel rewards towards travel or merchandise. One of the Membership Rewards offerings that caught our eye was the Samba Days gift experience. Samba Days offers gift cards starting at 7,500 reward points. These unique themed experiences provide an alternative gift for the person in your life who has done it all.  With activities right across Canada, you can give the gift of action and adventure, wine and tour or a gourmet getaway right in your own back yard.
Have you always wanted to go hot air ballooning or fly your own helicopter?  Maybe you aren't up for quite that big of a thrill and instead would like to have your own private wine tasting with a top sommelier teaching you the ins and outs of food pairings or take a city break and spend a night as a tourist in your own city! You can browse the website to find the right fit for you and use your travel rewards to make the purchase.
Our Travel Rewards Take Flight
We loved our flight over Toronto with Samba Days as we explored our hometown from the sky.
Taking the ferry across to Billy Bishop airport on Toronto Island, we met our flight instructor Anthony of Island Air Flight School and Charters Inc. to prep for our hour-long scenic flight over our great city. You can keep it tame and relaxing if you choose and fly over the skyscrapers, parks and waterfront of Canada's largest metropolis or you can ask for a bit of a thrill to make the adrenaline start rushing. Naturally we asked for a bit of a thrill, and Anthony made the plane do some serious banks and turns as we spiraled and twirled high in the air.
Dave took over the controls and flew for the first time feeling the awesome sensation of being in the pilot's seat and you can have these adventures too!
Earning Travel Rewards is Easy
When you sign up for an American Express Gold Rewards Card, you receive 15,000 Membership Rewards after spending $500 within the first three months. You can easily build your rewards by using your Gold Rewards Card wherever you go even earning double rewards when you use your Card for grocery shopping, at drugstores and gas stations across Canada and on all your travel purchases. With the price of gas these days, it's comforting to know that at least you're earning double the points when you feel the sting of filling up the tank.
More Travel Rewards
We love travel accessories and carry a lot of gadgets with us on our trips around the world. When I browsed the Membership Rewards catalogue I was impressed with the options that were available. We're totally intrigued with the iPhone solar charger and are starting to save up now to redeem it.
We've been using our iPhone to take amazing travel photos and it's important to keep the battery charged for sharing our shots through Instagram and Facebook. The iPhone solar charger has sprung to the top of our travel wish list.
There are so many ways to redeem Membership travel Rewards from purchasing fashion and accessories to electronics and home and garden. Our favourite feature, TripFlex has been a great way to redeem Membership Rewards against travel purchases. When we make any travel purchase, we simply call American Express and have them use our Membership Rewards points to pay off our travel spend including the taxes!
So make your life an adventure. Whether you travel or stay in the comfort of your own back yard, you can live life to the fullest too. You just have to take the first step like we did so many years ago when we arrived in Thailand. It was the spark that changed our lives, find yours!
Visit American Express Canada to find our more about how you can earn travel rewards with the American Express Gold Rewards Card.