As I was writing my newsletter the other day talking about our upcoming travels, I was shocked to see just how much we have in store over the next few months. Normally, travel comes naturally. I mean, we've already been on five different continents this year alone! But when I see what we are up to over the next five weeks, I'm a little overwhelmed. We're speaking about travel blogging at four separate conferences, in five separate sessions over the next five weeks in four different countries on two separate continents. That's a lot of numbers.
Give us a Mic and We're happy
We may be a little overwhelmed, but that doesn't mean we're not excited too. Anyone who knows us can attest, we love to talk. We've always enjoyed being the life of the party. We're the first to arrive and the last to leave. It's always been our dream to entertain and inspire, and speaking at conferences gives us the opportunity to do both. There's going to be plenty of travel involved as well as each conference has pre and post trips planned for us to explore the destination.
The Conferences
Travel Bloggers Unite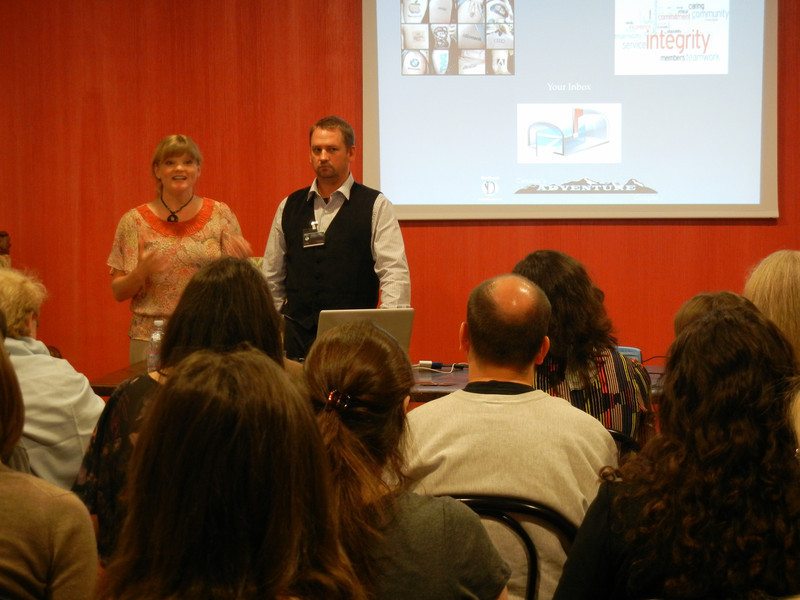 Our tour begins in Porto, Portugal where we are the key note speakers at Travel Bloggers Unite. We attended this conference in the Spring in Italy and found it to be filled with information. The speakers were top notch and we loved the intimacy of TBU. It's a conference for everyone and each travel blogger has the chance to sit down and talk to the tourism boards and travel companies that attend. Discussions and conversations kept dialogue going between PR representatives and bloggers. A lot was accomplished. So when we were asked to come back to open the event, we jumped at the chance.
We hope we can kick it off with a good dose of inspiration and excitement to get the delegation ready to absorb all the knowledge that the speakers will be sharing with them throughout the weekend.
Society of American Travel Writers
Unfortunately we don't get to enjoy much of the weekend in Porto as we fly directly to Indianapolis where we will be speaking to the great American Travel writers about Travel Blogging. It's a huge honour for us as we respect and admire the attendees and hope that we can give them some more insight into what it is like to run a travel blog and to work in online media. We'll be leading two sessions there about how to start a travel blog and how to make a living travel blogging. They have an amazing line up of speakers and we are deeply honoured that they thought to include us with this esteemed group. Check  out the speakers list, it includes 74 Time Jeopardy Champion Ken Jennings.
Travel Blog Exchange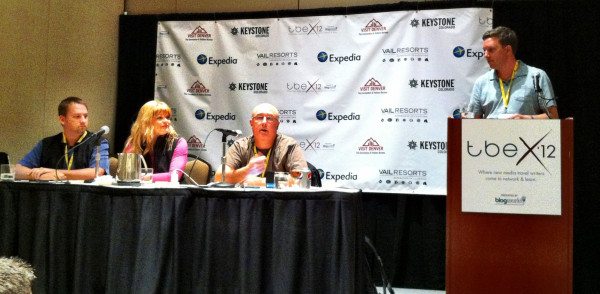 Immediately after the SATW we hop a flight to Spain for TBEX. We're going early to relax for a couple of days on the beach before joining House Trip on another awesome adventure in Barcelona. We're looking forward to seeing everyone again and taking part in the Keynote address with Landlopers and Chris Gillebeau. We spoke at TBEX in Colorado earlier this year and found it to be an incredible event. It is very different than TBU and that is why we like them both. We think that travel bloggers can benefit from going to both and luckily, the people who are speaking at both are talking about completely different things in their sessions.
We'll be sticking around Spain for a week after TBEX to explore Costa Brava and the Pyrenees and can't wait to see what is in store for us there.
Adventure Travel World Summit
Adventure is our name and adventure travel is our game. (I had to try to fit some fort of phrase like that in) We've been chatting with the Adventure Travel Trade Association for nearly a year now and introducing them to our fellow travel bloggers. They've been very receptive to learning about the online world and they invited us to be a part of a panel to talk to their delegation about how to work with travel bloggers and what they can expect to receive by working with us. Dave has this panel to himself as it is a table filled with the ladies, so they asked if we would mind splitting up for the day. He couldn't be happier. Dave's always the only guy in a group of women, so he's completely in his element. I'm happy to relax and watch him work his magic. It works out perfectly as we are also covering the event for Expedia.com and I can take video and photos of him on stage for a change.
Switzerland
Immediately after the summit, we are heading on a road trip through Switzerland to highlight some of the adventures that you can do in country for Expedia fans and followers. We've loved working with them this year showcasing all the great locations and hotels you can book through Expedia.
We've spent the past month practicing our speeches and doing our research as we've travelled through the US and we are definitely looking forward to finally being able to share our presentations with everyone. Speaking at all these conferences this past year has been a dream come true for us and we hope to pursue it even more next year. But one thing is for certain, after October, we're ready for a vacation.