–
It was so easy. How can this be?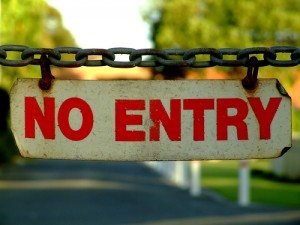 We decided that we should extend our Visa for Sri Lanka just in case we are not allowed on the plane. India has changed their Visa rules and a tourist is not allowed back in the country until they have been gone for two months.  They are not honouring people that have the 6 month multiple entry visa and they are being very random about who they let back in.
If you missed the post, see why we think this may happen to us at our article India Visa Rules Update.
India is a country that likes to make things complicated.  You will find long queues, lot's of paperwork and officials that can't answer your questions.  When you need things to get done, you have to go through a lot of red tape and different beaureaucrat's before you can get anything accomplished.
So naturally when we went to the immigration office in Colombo, Sri Lanka, we were expecting a long day.
We awoke at 5:00 am to catch the bus north to the capital.  It is a two and a half hour bus ride from Hikkaduwa and we wanted to make sure we were early to beat the crowd.
Getting off at the main bus station in the Fort District, we caught a tuk tuk to immigration for 300 Rs ($2.60) We could have transferred to the number 103, 144 or 171 bus, but we didn't waste time and spent the small fare.
The office was packed with people.  Hundreds of people were in a mass on the main floor.
But we didn't need to be on the main floor.
Visa extensions are on the third floor of the building and the security guard pointed us toward the elevator where we entered a room greeted by a smiling receptionist at the front.
"Go to teller number one on the left." She said.
We walked right up to the teller, he handed us a form and asked us for our passports and one photo.
We filled out our form, were sent to window number 3 to have our form signed by another official and then were sent to the desk to pay our 5500 Rs ($49.00) each for the month long extension.
We had made arrangements with our guest house in Hikkaduwa that we would have to leave for the night and they told us that we could just leave our things in our room free of charge.  We were expecting a long day and packed a little overnight bag while we waited for our Visa's to be updated.
After we paid our money, the teller sent us to the desk beside her where they took our passports, receipt of payment and signed form.  We were told to sit down and wait.
We joined the 50 or so other foreigners waiting on the chairs and in 15 minutes time, our numbers were called and we picked up our passports new Visa's and all.
We were in and out of immigration in less than an hour with visa in hand!
We were so taken off guard that we had the entire day left in Colombo, that we didn't know what to do with ourselves.  We thought we would have to look for a hotel and settle in for the night, but instead we were free to go.
We made our way down to the waterfront (another short and cheap tuk tuk ride), had some lunch and decided to head back to Hikkaduwa early.
We were back at the beach by 3:00 pm where we were free to relax and enjoy the rest of the day.
We may not stay in Sri Lanka for the extra month, we are still going to try to fly out to India on our return ticket, but just in case we are turned away at the airport (like the other Canadians that we met that tried to fly back last week) we are prepared.
Our visa expires on the day we fly out and we don't want to be caught in No Man's Land ala Tom Hanks in Terminal, so we now have peace of mind to give it a shot.
Sri Lanka has been heaven.  It is right up there as one of our favorite countries in the 37 that we have visited on this planet.
The people are kind and friendly, the landscape is diverse and stunning, the wildlife, national parks and jungle is expansive for a land mass so small and the culture is deeply ingrained in a people that are ready to live in peace and want the world to come and enjoy what their country has to offer.
Department of Immigration and Emigration of Sri Lanka is located at 41 Adanda Rajakaruna Mawatha (road)
Visa's extension for Canadians is 5500 Rs. Rupees only accepted. No other currency or credit cards.
Bus from Southern Beaches 250 Rs approx for Airconditioned
300 Rs from bus station by tuk tuk
$1 US Dollar = 112 Rs