As we were working this past week we've had the London Olympics on in the background  enjoying the way the world has come together. We always get excited for the Olympics and this year Dave had the chance to touch the Olympic Torch before it crossed the pond and hit British soil.
Canada's Olympics
Canada is doing average at best as usual in its summer Olympic showing. It is ranked 23rd (according to Gold medals won) with only one gold medal so far in Trampoline. We have 10 in total, most of them bronze. It's tough watching the summer Olympics as a patriotic Canadian. No matter how much you love your country, it's rough watching it lose time and time again. We feel their agony when they lose and cheer with enthusiasm when they win.
But as we move through the halfway mark of the Olympics, we keep our hopes high that may win another gold, but for now we'll share the joy with Britain that Andy Murray finally had his day of glory and won the men's tennis final.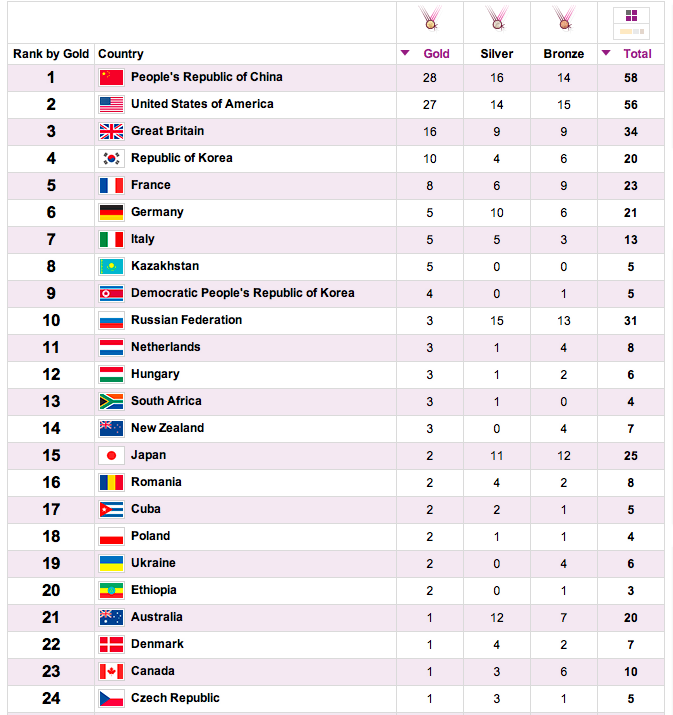 2012 Olympic Torch
As we watch the games, Dave has a little bit of pride whenever he sees the Olympic logo or reference to the Olympic Torch. Before the games, he had the chance to meet our Canadian Olympic Torchbearers on the Samsung bus. Samsung is the Worldwide Partner of the London 2012 Olympic Games, and they chose this year's torchbearers because of their inspiring stories. Dave wasn't a torchbearer, (even though I find him very inspiring) but he did have the honour of holding the Olympic Torch. It's a pretty cool thing to be able to say that you've done that. Who doesn't dream of holding the Olympic torch or being a part of an Olympic Games in any sort of way?
The Olympic Torch in Photos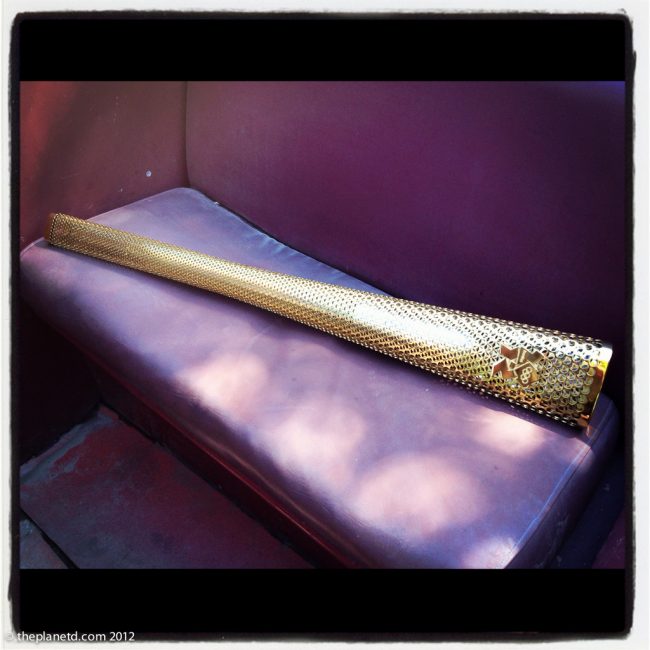 When Dave found out that he'd have the opportunity to hold the Olympic Torch, he was quite excited. He never thought that would be something he would ever do. It ranks up there with kissing the Stanley Cup; it's every boys fantasy, but who really gets the chance?
To be on the bus driving around Toronto with Samsung Canada while holding the torch made him feel that he too was a part of the Olympics. Even if it was a minuscule part, he did indeed have his Olympic Glory.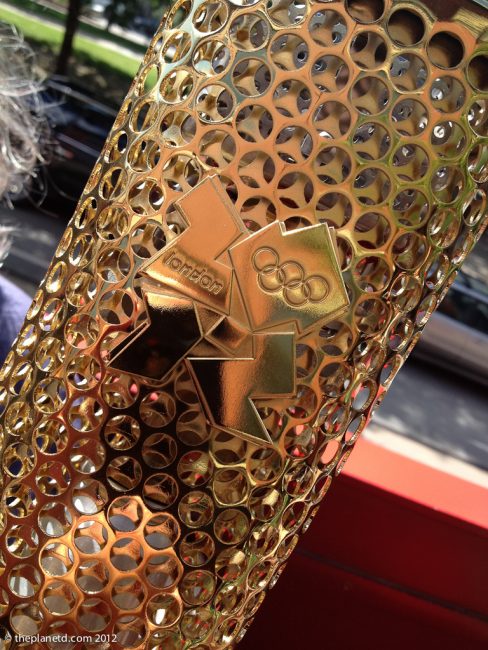 Having the opportunity to meet these inspiring Canadians who have changed lives and made a difference was also a huge honour. From aiding ailing seniors to helping orphaned children and raising awareness for AIDs research, Samsung chose it's torchbearers well and they are truly great representatives of Inspiring Canadians.
So remember, it is a great thing to be on the Olympic podium and to have a huge medal count for a country, but there are citizens of the world out there making a difference in other people's lives and they too should be celebrated today.
While you watch the Olympics and cheer for your nation, think about the torchbearers who ran a part of that marathon and research why your country chose them too. I guarantee they did something special.
What has been your favourite Olympic moment?