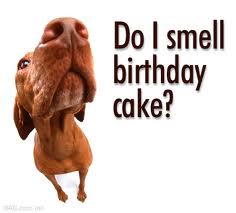 Midlife has come a knocking but I'm putting it off by doing something crazy. If you've been reading ThePlanetD this year, you will have noticed that once a week or so we have been giving you little teasers about our latest and greatest upcoming adventure…The Mongol Rally.
We've been sharing every detail over at The Social Media Syndicate from planning our route to figuring out our visas. Us and our two other teammates rotate our posts each week to keep everyone up to date on every stage of the rally. This week it's my turn happening at it just happens to be at a very special time.
It's My Birthday!
Yes, it's birthday week for Dave and I'm turning 41! Can you believe it? I can still give any 20 year-old a run for their money. I just happen to be in the Adventure Capital of the World right now sky diving, bungy jumping and white water rafting my way around New Zealand.
I don' t remember the last time I was home for my birthday and luckily for my friends and family they have never had to waste money on buying me presents or taking me out for a fancy dinner. I haven't asked friends or readers to give to a cause since we cycled Africa in 2008 and raised money and awareness for children in need. It was while visiting the Projects of Plan Canada in Egypt and Malawi that we saw the benefits of organized and established charities and how they can make a difference in the communities they support.
We regularly promote and support our friends and fellow travelers causes, but we haven't had a fundraising drive for one of our personal interests in over 3 years.
So I am Asking Now
I don't normally announce my birthday online or expect anyone to go out of their way to do anything special, but this year I am hoping that you will find it in your heart to donate towards a leg of our trip.
$41 Bucks to be exact. Since it's my 41st birthday, I thought that $41 would be a good birthday present for me! If you feel like donating more, we will gladly accept.
All fundraising goes into a pot for the entire team that will go directly to the Christina Noble Foundation and to the purchase and transport of our vehicle that we will hand over to Adventures For Development once we reach Mongolia.
A Great Adventure with the Added Bonus of Giving Back
The Mongol Rally is not only a great adventure, but also an excellent way to give back to the country that it is named after. Mongolia is a country in need. The Christina Noble Foundation helps give hope to homeless and abandoned children and Adventures for Development is a charity that works out all the details for importing our car and where it can best be utilized in Mongolia.
The whole fun of the event is the journey, but the reward is to hand over our vehicle to a community in need and to give children hope for the future.
Our Team Mate Sherry has done some incredible fundraising and really made a dent into making a payment on our vehicle. We don't want to let her or our other team mate Rick down. We have had a few amazing and supportive online friends send some money our way and we are hoping that you will be inspired to give a little as well.
We have set up a charity paypal account to make things easy for you.
We have everyone's name listed on our donations page (unless you don't want to be named) and we will let everyone know exactly where every penny is used during the course of our trip.
So Happy Birthday to me!
Just Click here to Help the people of M0ngolia and us to reach our goal!