I love coming home. 
Toronto has the most inspiring and friendly travel community on the planet and they are proving it again by banding together to raise money for a great cause.
Toronto Travel Massive Monthly Meet Up
It was at the last Toronto Travel Massive meet up this past Thursday that Katy of Intrepid Travel  announced an amazing initiative.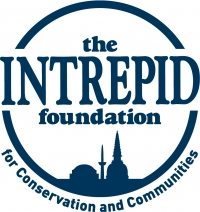 They will be giving away a trip to India (flight included) to the person who raises the most money for Depalaya through the Intrepid Foundation. The 15 Day Classic Rajasthan Tour is a gem and what a way to motivate our fellow travellers to make a difference in people's lives. We believe in giving back to the communities that we travel to and so does Intrepid Travel.
We had the privilege of working with Intrepid Travel on more than one occasion and are always impressed by their commitment to the environment and the community. It was on an Intrepid Tour to China last year and had the chance to visit one of their projects first hand. The Hui Ling school in Xi'ian is a project to help people living with disabilities. Established in 1990 in the town of Guangzhou it has extended it's reach to cities all over China and Hong Kong and is committed to people develop their personalities to achieve independence and to become an active member of society.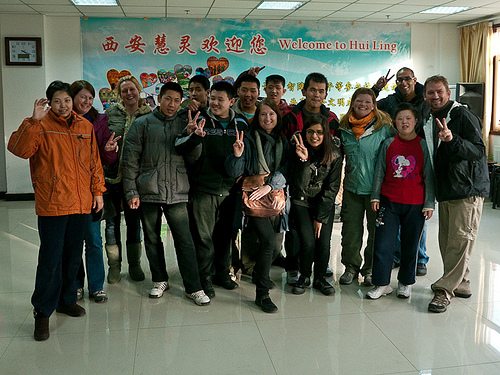 It was a very moving and inspiring day and we are thrilled to do our part to help raise money for the Depalaya Project in India. We visited India for 3 months in 2010/2011 and saw the poverty that millions in the country face each day. We had read about the estimated 100,000 street children in Delhi alone and witnessed the suffering that many homeless and abandoned children face each day. Children are forced into child labour, prostitution, drug trafficking and begging on the streets.
Deepalaya was started in 1979 to help these children through counceling and placing them in homes where they receive an education and hope for the future. They are also trained in tailoring, computer hardware and software, electronics, air conditioning and refrigeration.  So far, Deeepalaya has educated 44,000 underprivileged children but they need your help to keep going.
Your support for Deepalaya will help to provide: food and board, health care, meaningful education and vocational training, counselling and career guidance. But most important for any growing child understanding, friendship, warmth and solace in terms of loneliness for these children.
We have been to India before and spent nearly a month in Rajasthan. Udaipur was one of our favourite cities we have ever visited. While another trip to India wouldn't be turned down, we are not joining this initiative to win a trip. We are simply excited to be able to help Intrepid Travel in raising awareness for a worthy cause. We believe in the Intrepid Foundation having seen the great work that they are doing and we believe in helping the children of India who are its future.
Let's show the world what the Toronto Travel Community can do and how powerful all of our reach is together. All it takes is $5 to change a child's life.
To Donate Visit Our Donation Page through the Intrepid Foundation. 100% of proceed go directly to the foundation.